A Complete Breakdown of Ariana Grande's Iconic "thank u, next" Music Video Cast
Ariana Grande's complete breakdown on the music video cast for her song "thank u, next"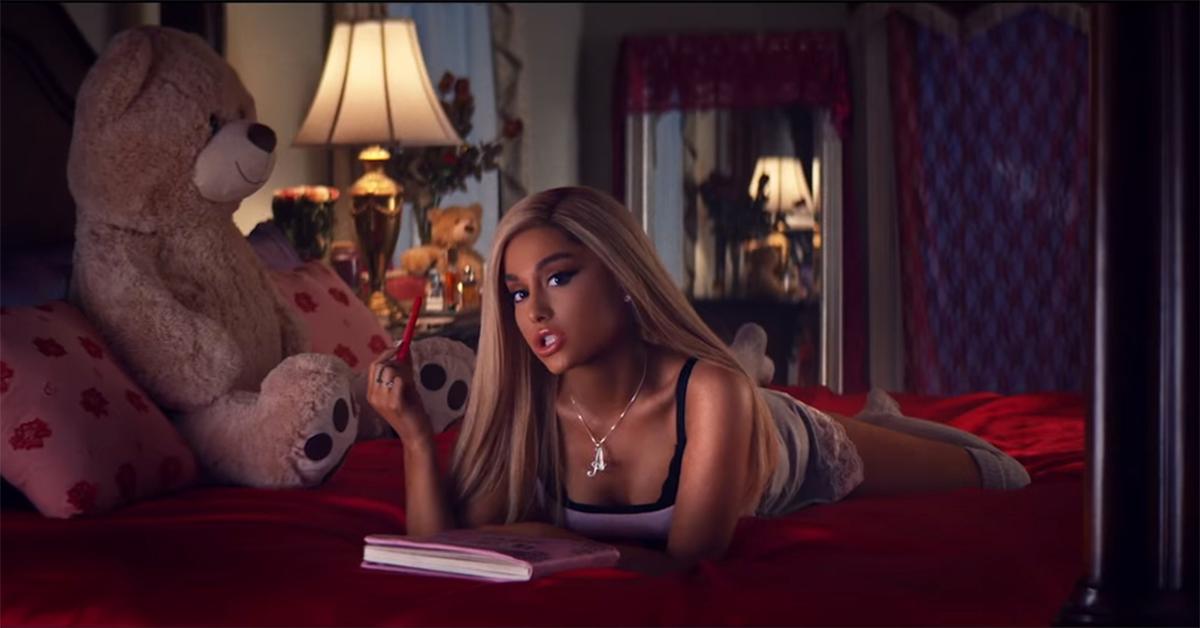 We are still hyperventilating from watching Ariana Grande's game-changing music video for "thank u, next" — and we are not alone.
"The 'thank u, next' music video reached 1M likes in just 35 minutes. It's the fastest video in HISTORY to do so," one Arianator wrote before another added, "Name a more iconic video, I'll wait."
However, even the biggest Ariana fans are having a hard time keeping track of all the cameos in this star-studded cast who paid homage to everyone's favorite teen movies Mean Girls, Bring It On, 13 Going on 30, and Legally Blonde, while also reliving Ariana's past relationships with Big Sean, Ricky Alvarez, Mac Miller, and Pete Davidson.
So, who is the guy next to Stefanie Drummond who is obsessed with Ariana snoring? And who are those girls in her Mean Girls squad? Luckily for you, we got the answers to those questions and more in our complete cast breakdown — starting with a barely recognizable and pregnant Miranda Sings:
Article continues below advertisement
1. Colleen Ballinger (Miranda Sings)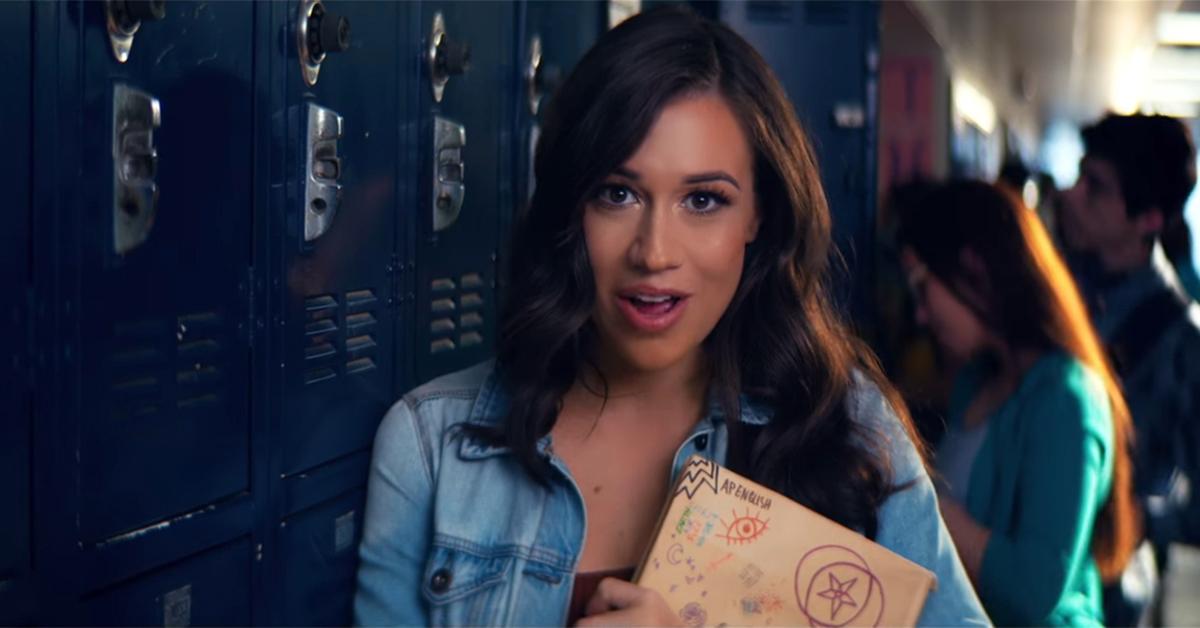 Colleen (better known as YouTuber Miranda Sings) and her baby bump made the very first celebrity cameo in Ariana's now iconic music video, telling the camera, "One time on Twitter, I heard Ariana was pregnant so I got pregnant so we could be pregnant at the same time. Turns out, it was just a rumor."
2. Jonathan Bennett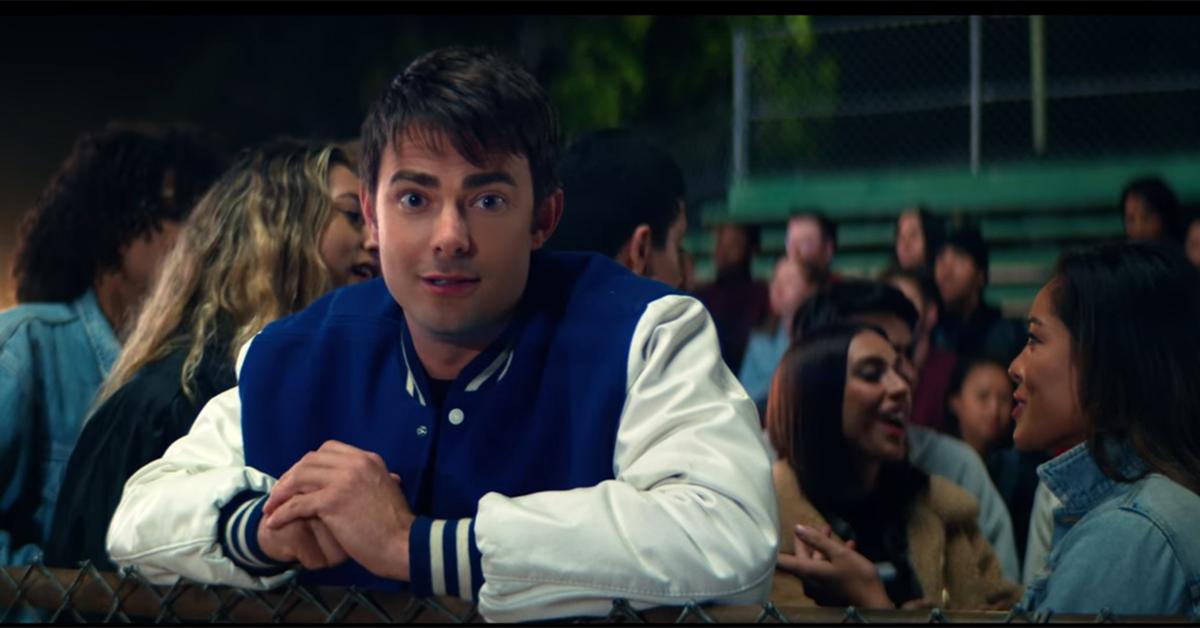 Jonathan aka Aaron Samuels reprised his role as the popular high school jock in Ariana's homage to Mean Girls. "Ariana Grande told me my hair looks sexy when I push it back," he says in the video. "She's not wrong."
Article continues below advertisement
3. Stefanie Drummond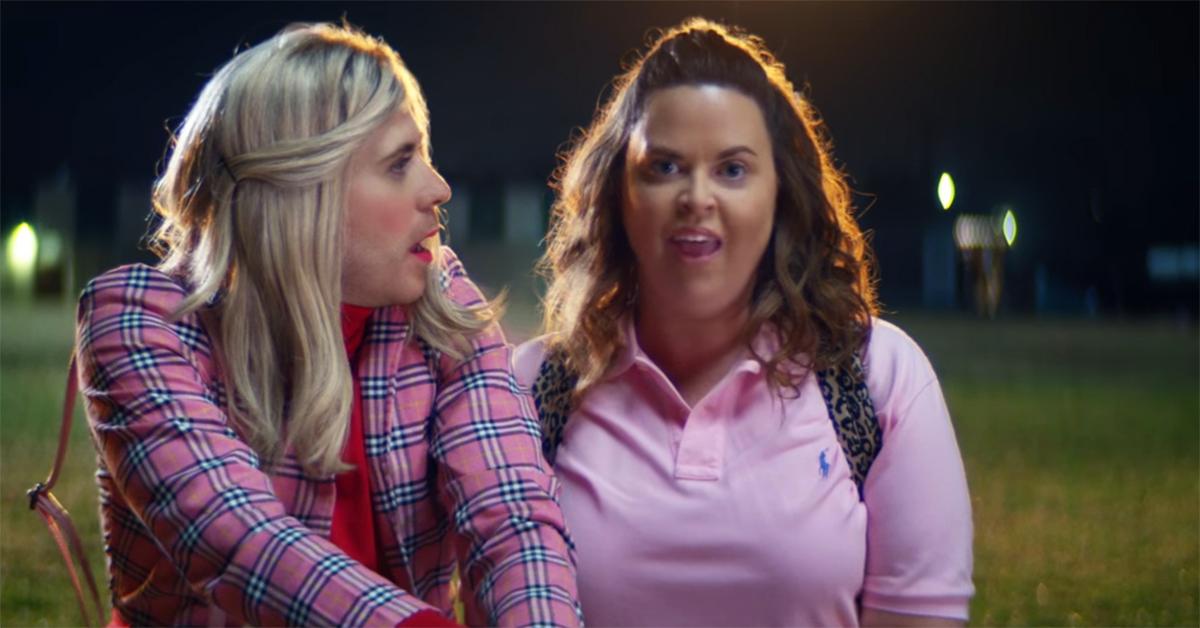 Yes, that is Bethany Byrd aka the "Army Pants and Flip Flops" girl IRL.
Article continues below advertisement
4. Troye Sivan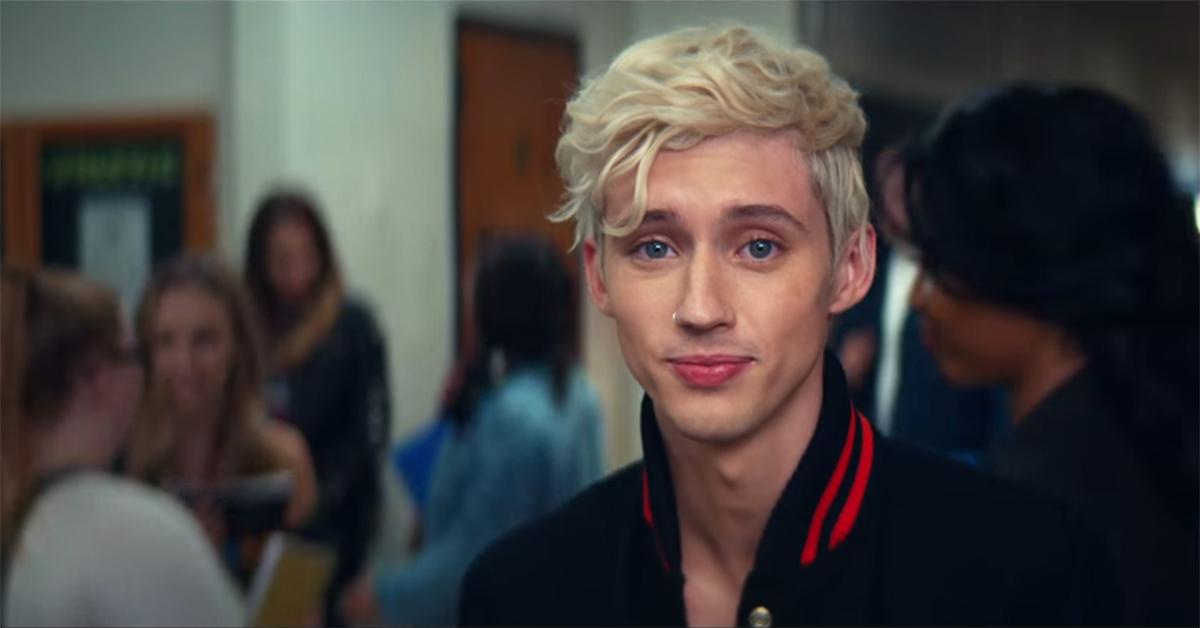 The "Dance to This" singer had the honor of being pushed into his locker by Ariana in the "Thank U, Next," music video. He even made fun of those lesbian rumors surrounding Ariana. "I heard she's a lesbian now and dating some chic called Aubrey," he says.
Article continues below advertisement
5. Scott Nicholson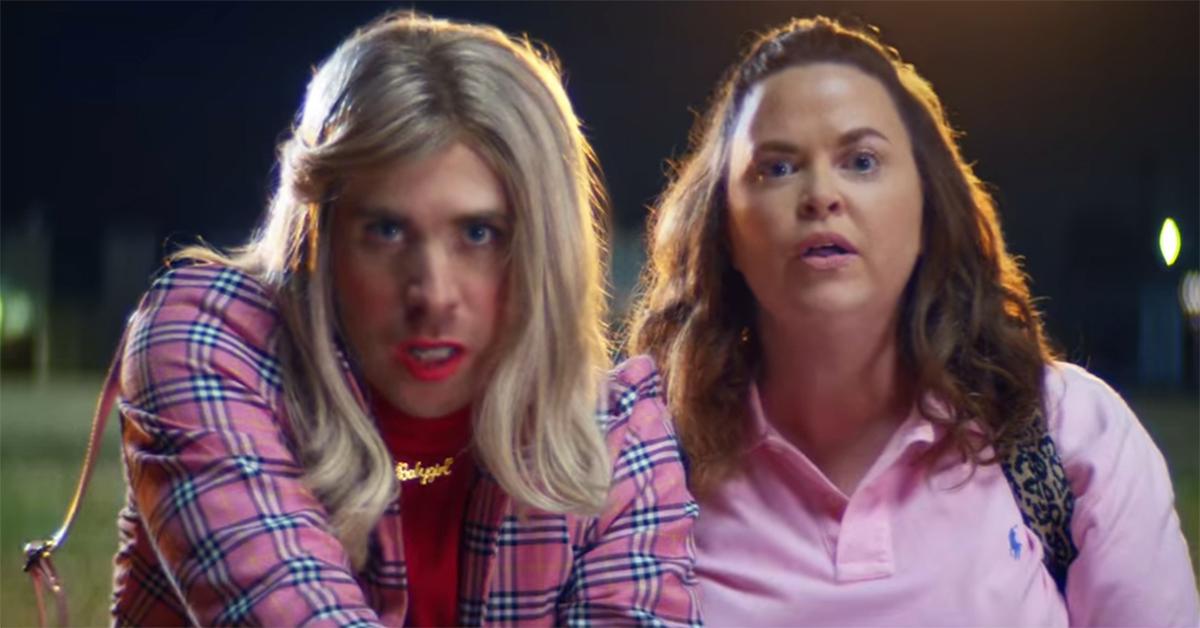 Ariana enlisted her back-up dancer Scott for this memorable cameo, where he jokingly says, "I heard if you record her snoring and play it backwards, it sounds like Fantasia." We wouldn't be surprised, TBH.
Article continues below advertisement
6. Gabi DeMartino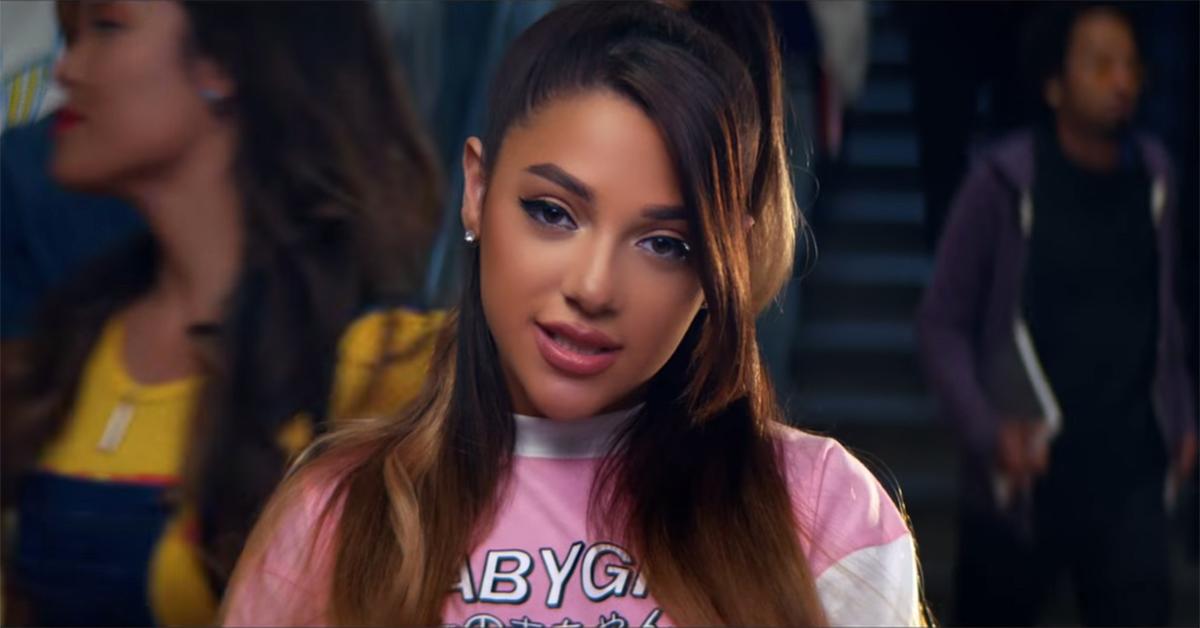 Proving that the Ariana and Gabi feud is officially dead, Ariana's doppelgänger appeared in the video — and even made fun of their "rivalry."
Article continues below advertisement
7. Liz Gilles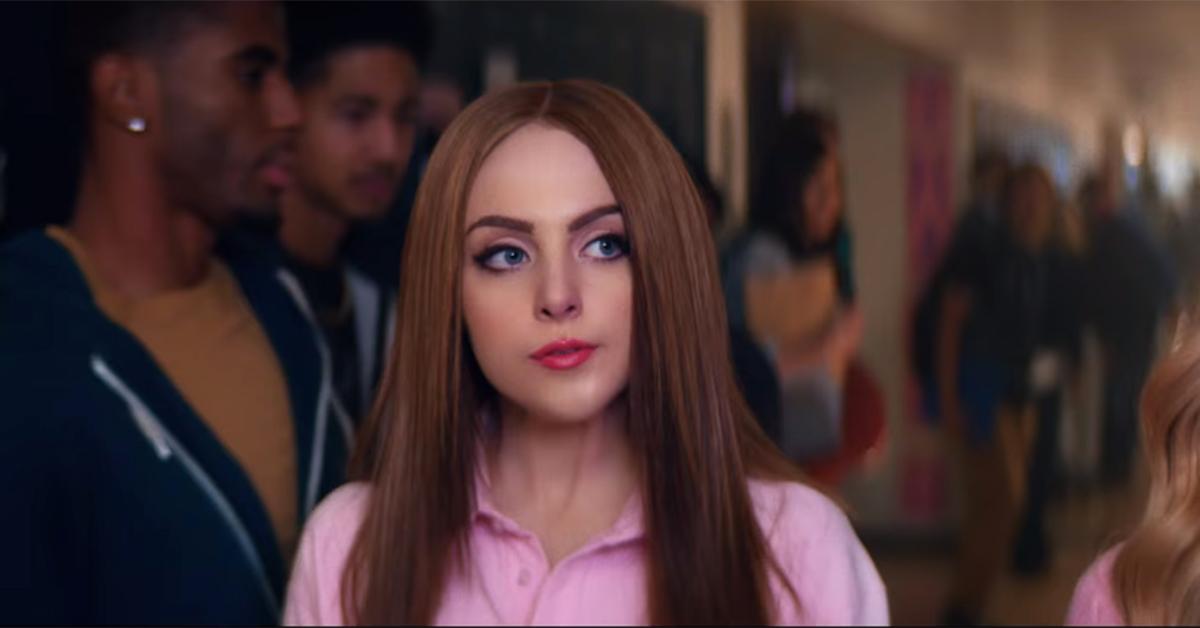 Another doppelgänger in the music video is Liz Gilles, who looks exactly like Mean Girls' Cady Heron, aka Lindsay Lohan. Nickelodeon fans might also recognize her from Victorious, where she starred as Jade, alongside Ariana.
Article continues below advertisement
8. Courtney Chipolone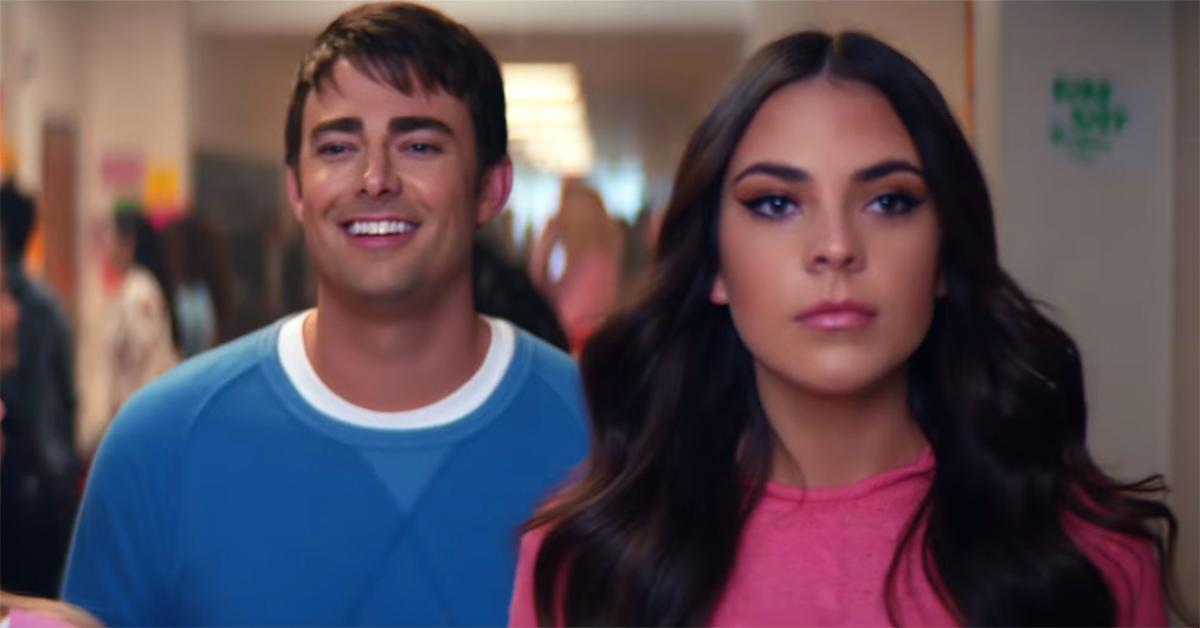 Only the most die-hard Arianators will recognize the Gretchen Wieners in Ariana's Mean Girls squad as her best friend and possible cousin IRL, Courtney Chipolone.
Article continues below advertisement
9. Alexa Luria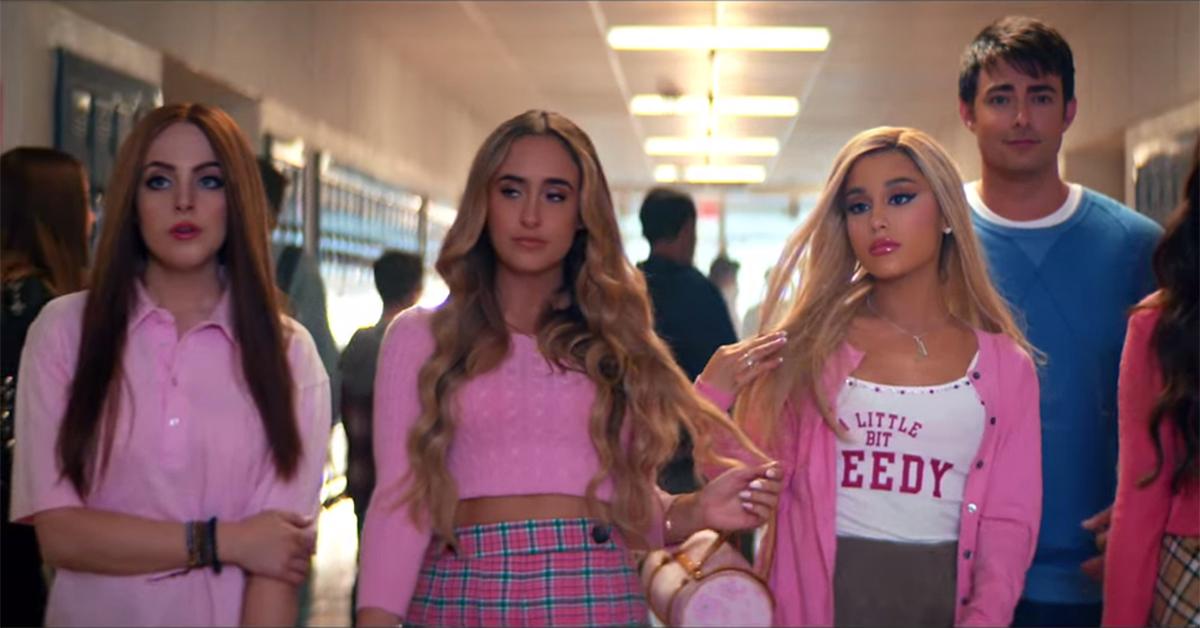 Another best friend cameo came courtesy of Alexa Luria (the Karen Smith of the Mean Girls clique), who has been friends with Ariana since the age of 10.
Article continues below advertisement
10. Kris Jenner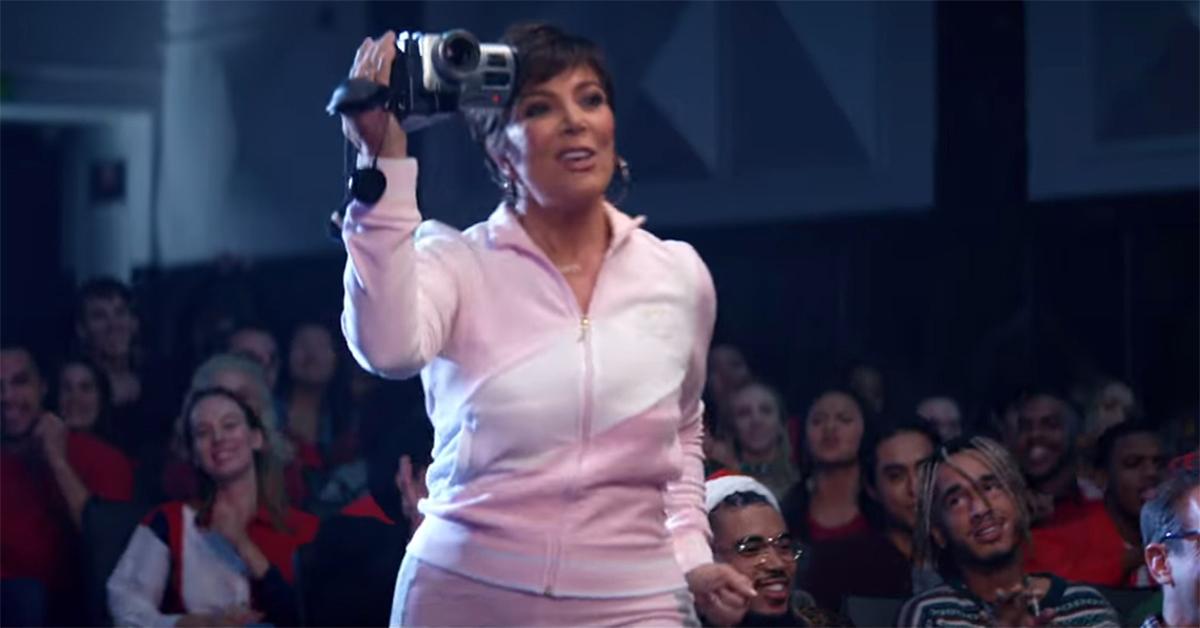 Recreating her iconic "You're doing great, sweetie" meme is Kris Jenner – who honestly stole the spotlight in her reprisal of Amy Poehler's cool mom role in Mean Girls.
Article continues below advertisement
11. Matt Bennett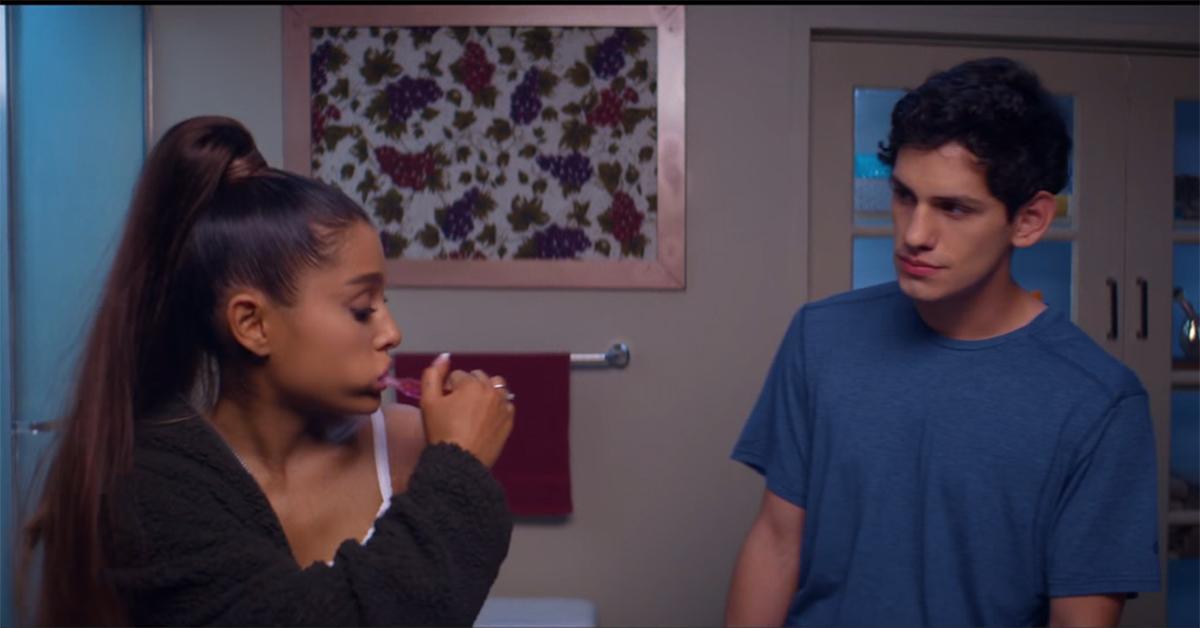 Another Victorious co-star joined Ariana in the "thank u, next" music video and it was Matt Bennett aka Robbie Shapiro doing the iconic toothbrushing scene from Bring It On. Cliff and Torrance 4 eva.
Article continues below advertisement
12. Victoria Monét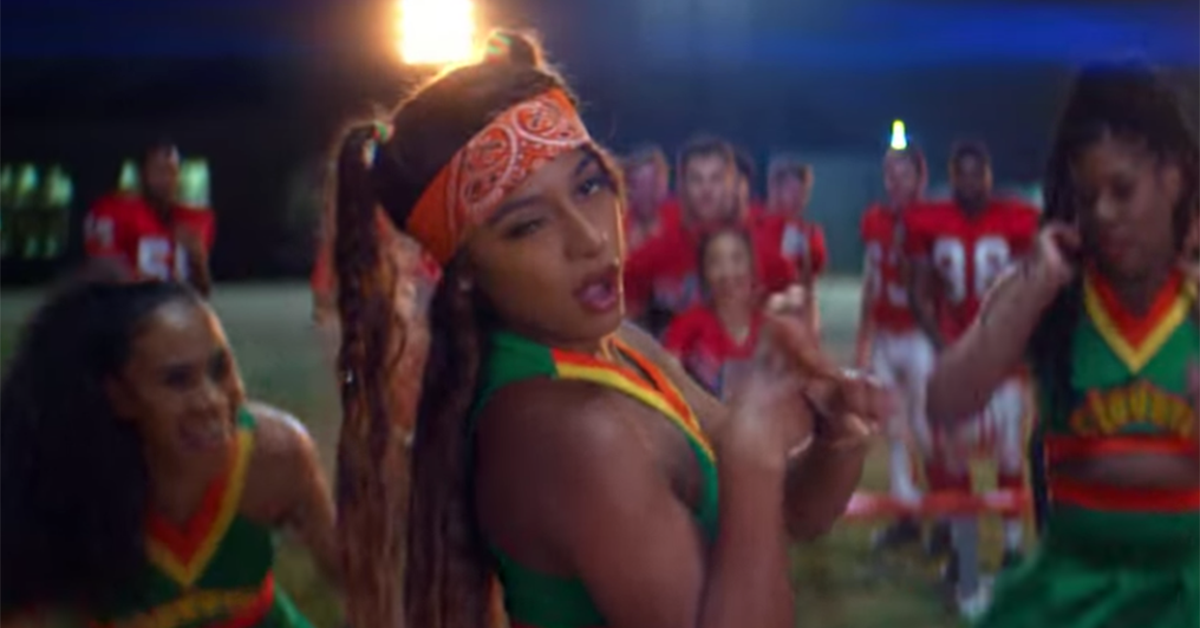 If Victoria Monét — the leader of the East Compton Clovers — looks familiar to you, you're probably a dedicated Ariana Grande fan. The singer-songwriter (who has an incredibly successful career in her own right) was lucky enough to open for Ari during the "Dangerous Woman" tour. Clearly they stayed in touch!
Article continues below advertisement
13. Luz Remigio-Frias, Patience Aquart, and Nekai Johnson
While Ari called on plenty of her friends, on-screen companions, and the original actors to bring life to the video, she also called on some professional dancers — including Luz, Patience, and Nekai — who filled in as one of the East Compton Clovers. It would also appear that they all have personal relationships with Ari, even touring with her.
With all the pros on their squad, we understand why the Toros had to steal their routines!
Article continues below advertisement
14. Tayla Parx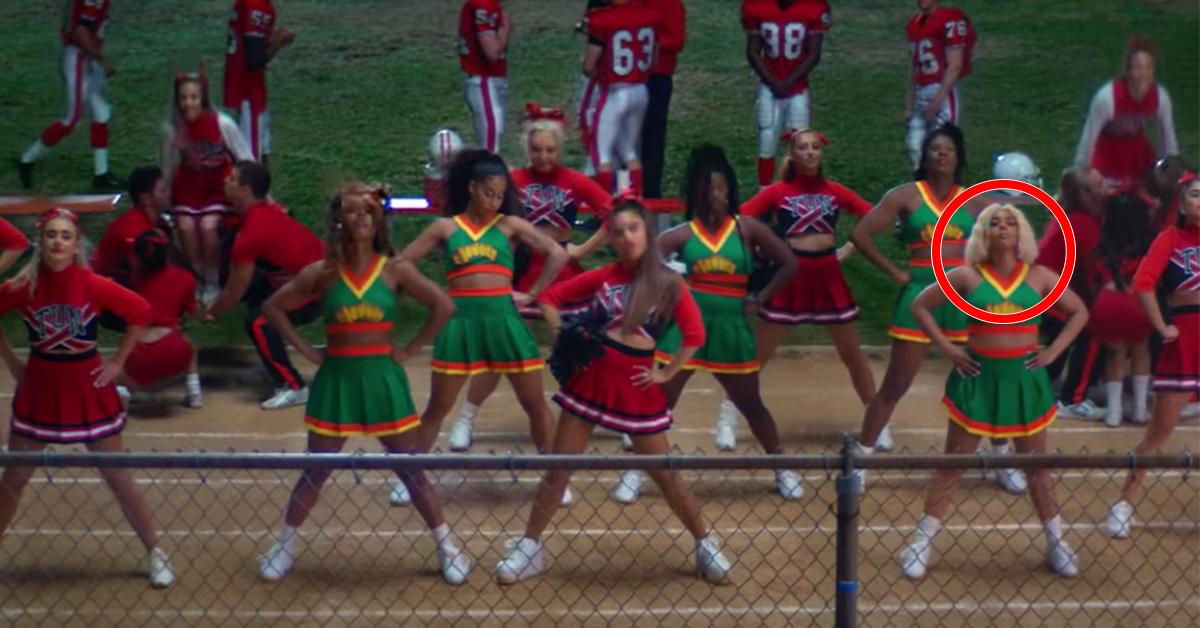 Tayla Parx (who was born "Taylor Parks") is a name you'll want to remember: The up-and-coming singer/songwriter is only 25 and already making a big name for herself — with one of her most impressive credits being "thank u next." She, like Ari, got her start on TV (even appearing alongside Ariana in Victorious) but songwriting continues to be her main passion. In addition to collaborating with Ari, she also has writing credits on songs for Fifth Harmony, Jennifer Lopez, and Mariah Carey — to name a few of her impressive accomplishments.
Article continues below advertisement
15. Jennifer Coolidge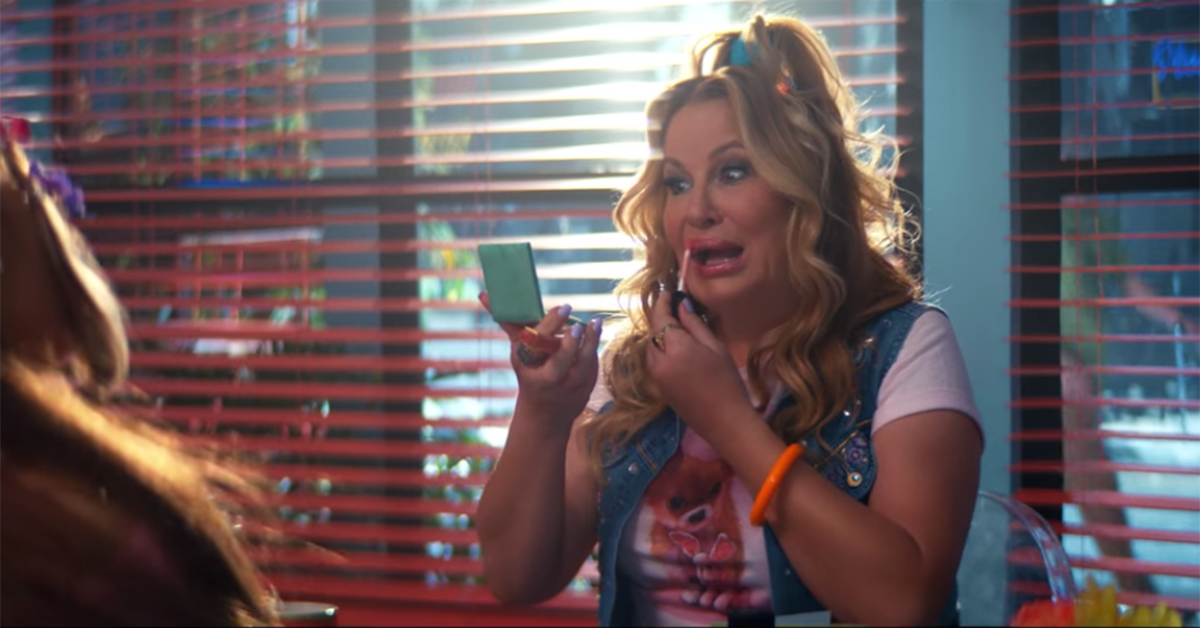 Jennifer Coolidge was a staple in the rom coms of the mid-aughts, but no role was more defining for the actress (and her iconic voice) than Paulette in the Legally Blonde franchise (except maybe her unforgettable part as Stifler's Mom).
Jen reprised her role for the video — and it's as if not a minute has passed since the first time the actress bent and snapped her way into our hearts as Elle Woods' manicurist and confidante.
Article continues below advertisement
16. Toulouse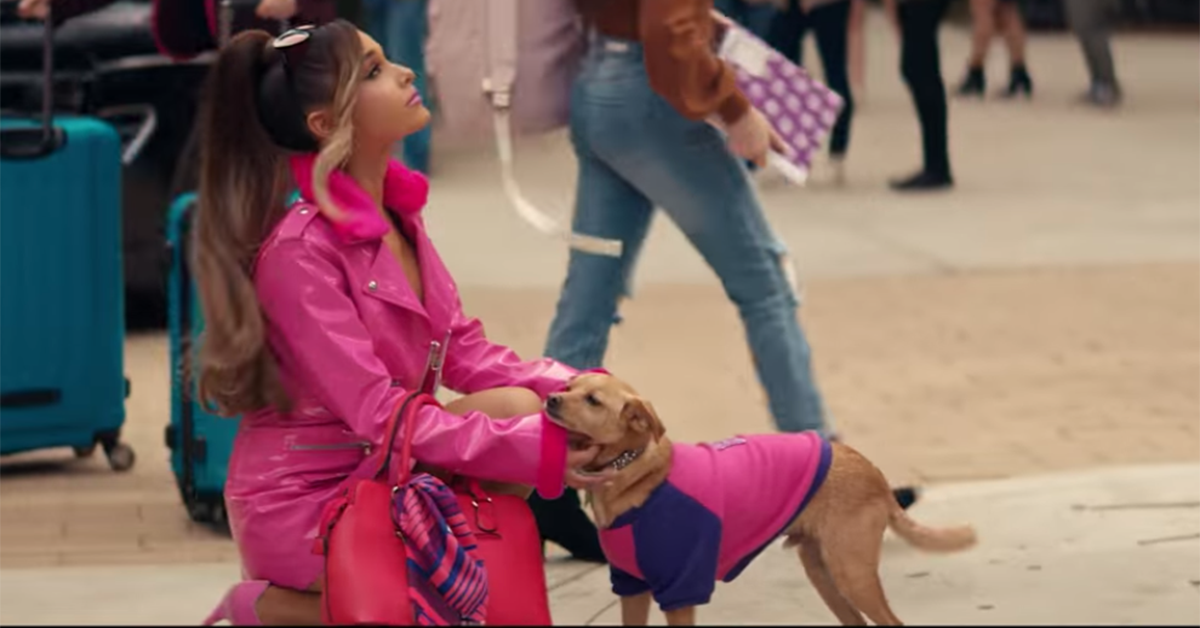 While other parts in the Legally Blonde part of the video were played by their original actors, Ariana wasn't able to nab the OG Bruiser Woods for a pretty legit reason: The real-life iconic Chihuahua, Moonie, passed away in 2016 at age 18. He was mourned by Legally Blonde fans everywhere, and even Elle Woods herself, Reese Witherspoon, paid her respects to the late Gemini vegetarian.
Fortunately, Ari was able to nab the best possible replacement: Her own pup, Toulouse, who was clearly born to be a star! Ariana adopted the little guy back in 2013, and it's clear that his star power is undeniable; he was previously named the Cutest Musician's Pet at the 2018 iHeartRadio Music Awards and he even appeared in the video for "No Tears Left to Cry."