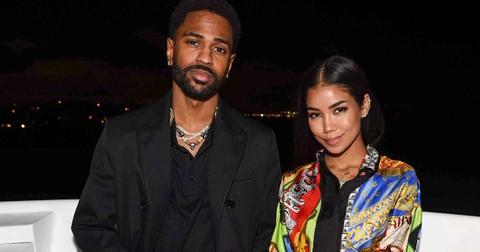 Big Sean and Jhene Aiko Might Be Back Together, Based on This Song
By Lizzy Rosenberg

Updated
There's a handful of Hollywood exes out there who are never really "done," like Miley and Liam or Selena and Justin. Regardless of what happens, it seems as though they always manage to find themselves back in each other's arms.
And right now, that couple appears to be Big Sean and Jhene Aiko. The hip-hop duo just released a song together, despite their recent breakup. So, are Big Sean and Jhene Aiko back together again? This is everything we know.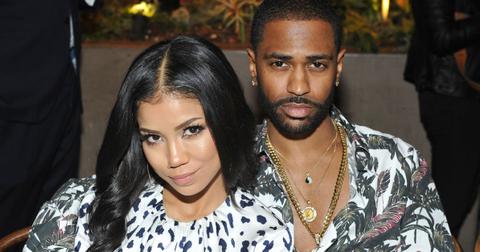 Aiko and Big Sean officially broke up in 2018. 
It seemed like Aiko and Big Sean were going to be together forever, like Dax and Kristen, or Blake and Ryan. But according to CNN, Big Sean and Aiko only dated for a total of two years, between 2016 and 2018. Now, they've been apart for almost two years. To our knowledge, that is.
Earlier this year, however, Aiko was featured on Big Sean's track called "Single Again." But considering the title, one would think he really was single again. Now, though, Big Sean is featured on one of Aiko's latest tracks and fans believe the lyrics imply that the hip hop duo could actually be back together.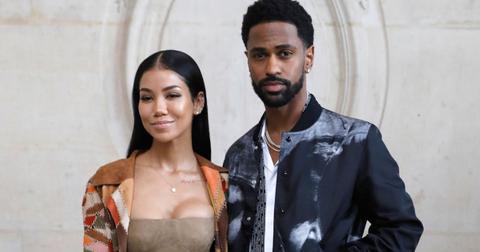 Many believe Aiko's "None Of Your Concern" hints they are back together.
Aiko featured Big Sean on her latest track called "None Of Your Concern," per E! Online. The lyrics outline their relationship, and they worked in tandem on the lyrics and the video.
The song starts out detailing the aftermath of the split: "I've been contemplatin', meditatin'/Should've waited, should've never dated... You seem irritated, baby, why you never say it?/Isn't this worth saving?"
But in the fourth verse of the song, things get hot and heavy. Big Sean sings: "You know there's not a day in these modern times/You haven't crossed my mind, we both cross the line."
And he continues, "But every time I lay down I think about you naked/And if you find my replacement, how could you? I made you c-m nine times in one day." WHOAAAA.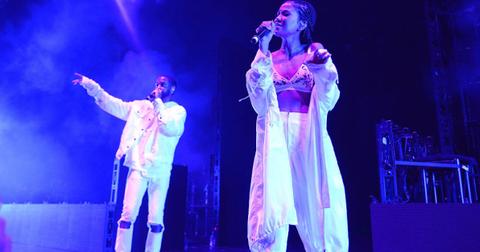 Does this mean Big Sean and Aiko realized they couldn't live without each other in their lives? Or are they simply capitalizing on their ex-relationship? Either way, this is seriously juicy stuff, and I'm all about it.
The "None Of Your Concern" music video is SO GOOD.
If you haven't already taken a moment to watch the "None Of Your Concern" music video, I strongly suggest doing so. Maybe you can solve the mystery for yourself, if Aiko and Big Sean are or are not — in fact — back together. 
Who knows? Maybe you'll pick up something I didn't. 
So back to my first question: are Aiko and Big Sean back together? Honestly, it's totally unclear if the two are simply trolling us gullible fans, if they're actually hooking up again, or if they've decided they're perfect for each other. Who knows? Maybe Aiko and Big Sean will be together forever.
Either way, this is — by far — the juiciest are-they-aren't-they gossip I've heard all week, so if you'll excuse me, I'll be stalking the two of them for the entirety of the weekend.