Inside Miley and Liam's Split: What Went Wrong and Her Rumored New Romance
Why did Miley and Liam split up? The famous pair has been together on-and-off since 2009 and made things official in 2018. Now they've separated.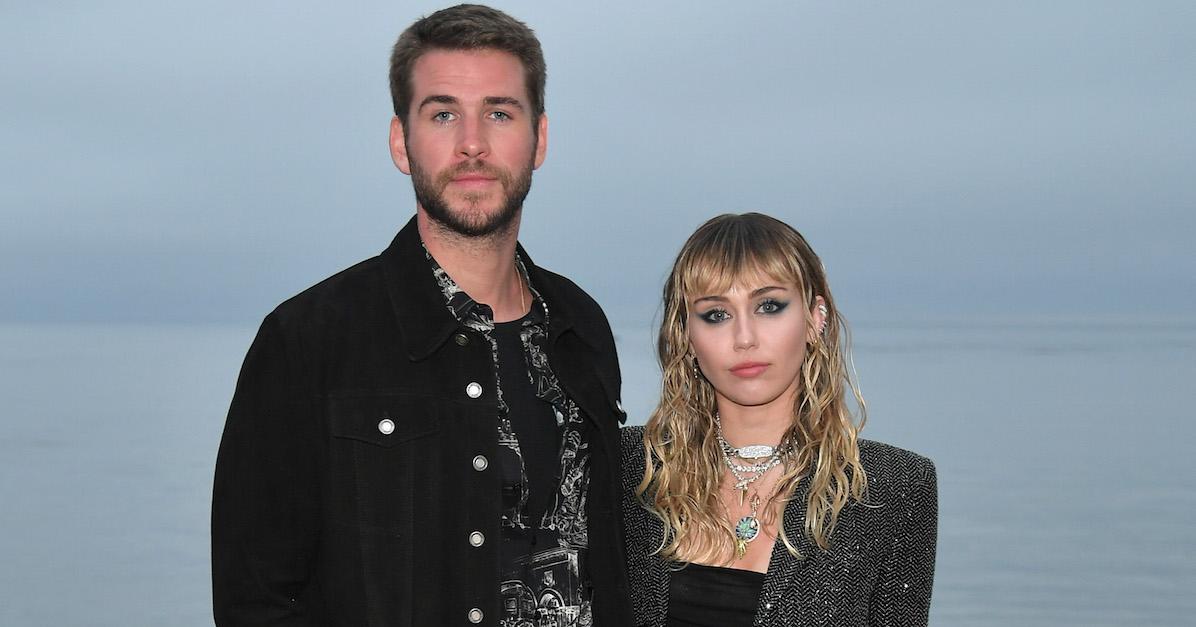 We thought nothing could top the fan heartbreak that was the demise of Anna Faris and Chris Pratt's marriage back in 2018. At least we still had the reconciliation of Miley Cyrus and Liam Hemsworth to remind us that love could last in Hollywood.
But now that seems to be over, and love in Hollywood might just be resting on the shoulders of Emily Blunt and John Krasinski (no pressure).
Article continues below advertisement
Miley and Liam first got engaged in 2012, but called things off in 2013 amid cheating allegations. The pair got back together in 2016 and said "I do" at their Nashville home in December of 2018.
They made things official after the heartbreak of losing their home during the Malibu fires. Now, the pair has separated, and Miley is rumored to be dating a cast member on The Hills.
But why did Miley and Liam split up? Inside their short-lived marriage, what they've each said since the split, and who Miley has been getting cozy with.
Article continues below advertisement
Miley and Liam have been battling breakup rumors for months — but why did they split up now?
Though many celebrities combat rumors about their personal lives, it seems like the tabloids might have known that there was trouble in Miley and Liam's relationship.
The two met on the set of the 2009 Nicholas Sparks film The Last Song and celebrated their 10th anniversary back in June. Miley tweeted about the split speculation and shut down rumors that the pair was on the outs.
Article continues below advertisement
Their marital issues seem to stem from being in different places in life. Liam is continuing to shoot movies around the world while Miley focuses on her music career.
They've had trouble making the distance work, but neither wanted to sacrifice their career to be more present in the relationship. Miley, who is very active on social media, hasn't posted any pictures with Liam in months.
Miley also fueled split rumors by posting pictures on Instagram without her wedding ring. Her representative soon confirmed to People that Liam and Miley were separated, but they were still planning on raising their animals together.
The official statement also comes on the heels of some paparazzi photos that were released showing Miley getting cozy with a reality star.
Article continues below advertisement
Miley was seen kissing Kaitlynn Carter from The Hills.
Kaitlynn Carter and Miley seem to have a lot in common. Kaitlynn posted a romantic anniversary post to "husband" Brody Jenner just a few weeks before announcing their split. Kaitlynn and Brody had a wedding ceremony in July of 2018, but were never legally married. The two star on The Hills together and aired their marriage troubles out on TV.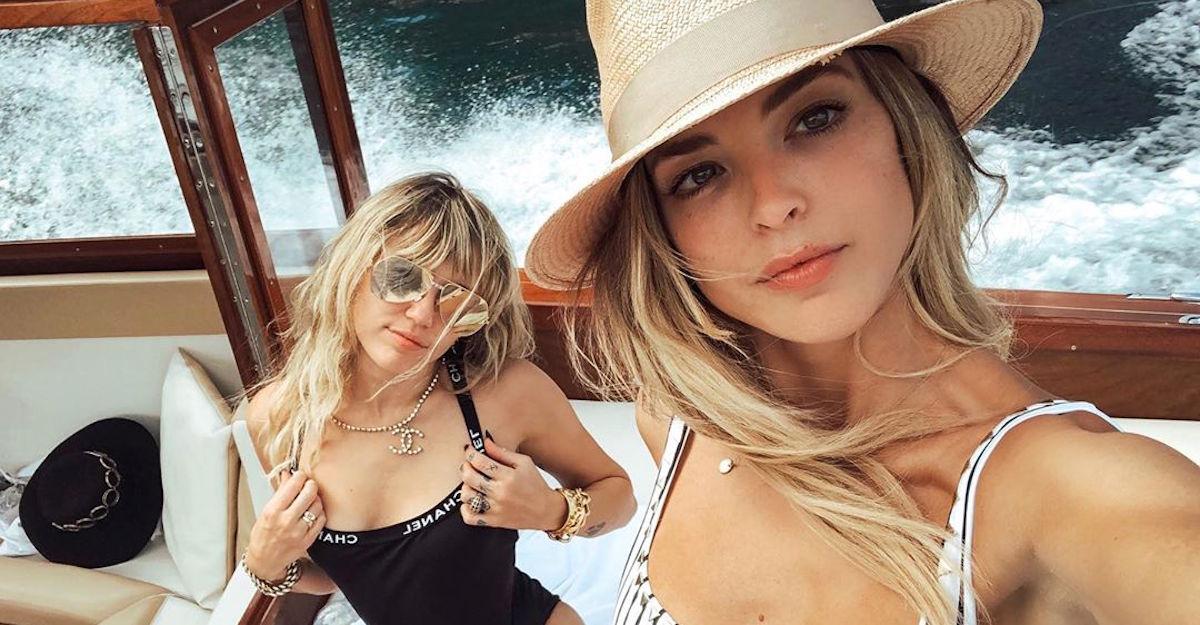 Article continues below advertisement
When Miley and Kaitlynn first began posting pictures from a vacation they took together it seemed like the two were just friends. Brody even joined in on the fun and commented "Hot girl summer" on one of the pictures, but it soon became clear that Miley and Kaitlynn might be something more.
Miley has been open about her attraction to girls, and even identifies as pansexual. She was rumored to have dated model Stella Maxwell shortly before reconciling with Liam. Pictures of Miley kissing Kaitlynn on a lounge chair were released by the paparazzi, leading Miley's rep to confirm her split from Liam.
Article continues below advertisement
Miley and Liam broke their silence on the split.
Miley's post-breakup narrative has been confined to Instagram where she referenced one of her most iconic songs in a caption. In one picture, she noted that "change is inevitable" and in another she wrote that "life's a climb" (a nod to her 2009 hit "The Climb").
Kaitlynn posted a picture on a boat with Miley with the caption, "rock the boat, don't rock the boat, baby," which might just be referring to her part in the Miley-Liam split.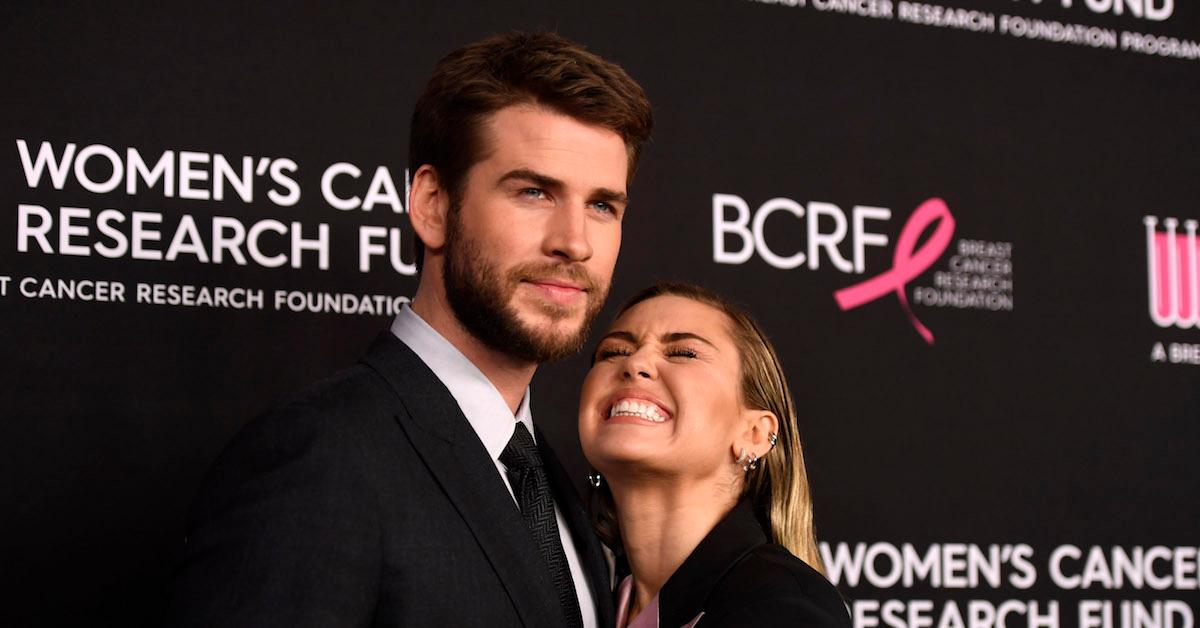 Article continues below advertisement
Liam spoke out about his separation in a comment to The Daily Mail Australia. The Australian actor said, "You don't understand what it's like. I don't want to talk about it, mate." It seems like the split might not have been what Liam wanted, or it just wasn't what he had expected.
Whether Miley enters into a monogamous relationship with Kaitlynn or reconciles again with Liam remains to be seen. The pop culture world might never be the same, though.