Kim Kardashian and Pete Davidson Have Both Endured Tragic Losses
Kim Kardashian and Pete Davidson's relationship might seem odd to some, but their upbringings show why the couple is now "in sync."
Within less than a year, Kim Kardashian and Pete Davidson's romance has blossomed into something almost no one saw coming. Kim, 41, and Pete, 28, have been together since the fall of 2021 and are still going strong. In addition to admitting they're in love, the KKW Beauty founder's new beau gets along well with her and Kanye West's four children — North (9), Saint (6), Chicago (4), and Psalm (3).
Article continues below advertisement
Since going public with their relationship, Pete and Kim's schedules have only gotten busier. Nonetheless, they've reportedly gotten closer than ever and are on the same page. While maintaining an intimate relationship can be difficult for some, Kim and Pete's core similarities prove they can tackle whatever comes their way.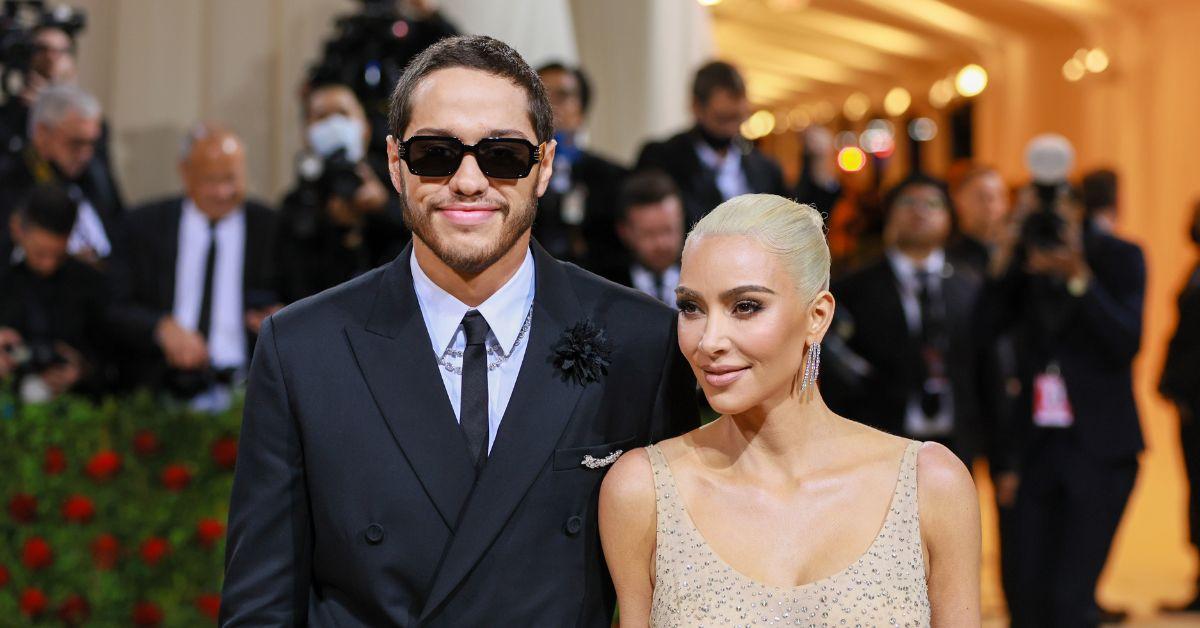 Article continues below advertisement
Kim Kardashian and Pete Davidson's similarities stem from devastating losses.
Kim and Pete were reportedly friendly for years but didn't date until months after her separation from Kanye. However, many fans were still shocked to see The Kardashians star with the Saturday Night Live comedian. While Kim said on Season 1 of her Hulu show that Pete's legendary "BDE" caught her attention first, she soon fell in love with her boyfriend's personality and kind gestures.
Although some fans thought Kim and Pete couldn't be any more different, they actually have several similarities. Both are family-oriented, with Kim living close to her mother and siblings and vacationing with them often. As for Pete, he's tight with his mom, Amy, and sister Casey. The family's bond is so strong that Pete lived with his mother until April 2021.
Article continues below advertisement
Unfortunately, Kim and Pete's family connections also include the loss of their fathers. As many Kardashian fans know, Kim's dad, Robert Kardashian, died in 2003 of esophageal cancer. Two years before her loss, Pete's father, Scott Davidson, passed while working as a firefighter during the September 11 attacks.
Article continues below advertisement
Pete and Kim have often discussed how their fathers' deaths changed their perspectives on life. The King of Staten Island star said losing his dad made him yearn for a family of his own even more.
Article continues below advertisement
"Since my dad died, I was like, 'Oh, I can't wait to have a kid,'" Pete said on an episode of Kevin Hart's Hart to Heart. "And like, I don't like saying corny s–t — the reasoning was like, 'I don't want a kid to ever feel like how I feel right now. It wasn't his fault [that] he passed away. But just to be there so that someone doesn't have to feel like that. I'm very excited to do that for someone and watch them have what I didn't."
Is Kim Kardashian pregnant?
Although Pete is seemingly ready to be a dad, he'll have to give his girlfriend a bit more time. Kim isn't pregnant right now and currently has no plans to have another child. However, that doesn't mean she's unwilling to try to get pregnant again if her and Pete's relationship continues to grow.
Article continues below advertisement
​​"Kim knows Amy wants to have grandkids, and she also knows that Pete wants to be a father one day," a source shared with HollywoodLife about Pete and his mom. "Seeing Pete with her children has shown her what an amazing father he would be, and Pete has gotten close to North. They play together often because Pete is like a big kid, and Kim loves to see this. She has not ruled out the possibility of having another child, and she is prepared for this if it were to happen."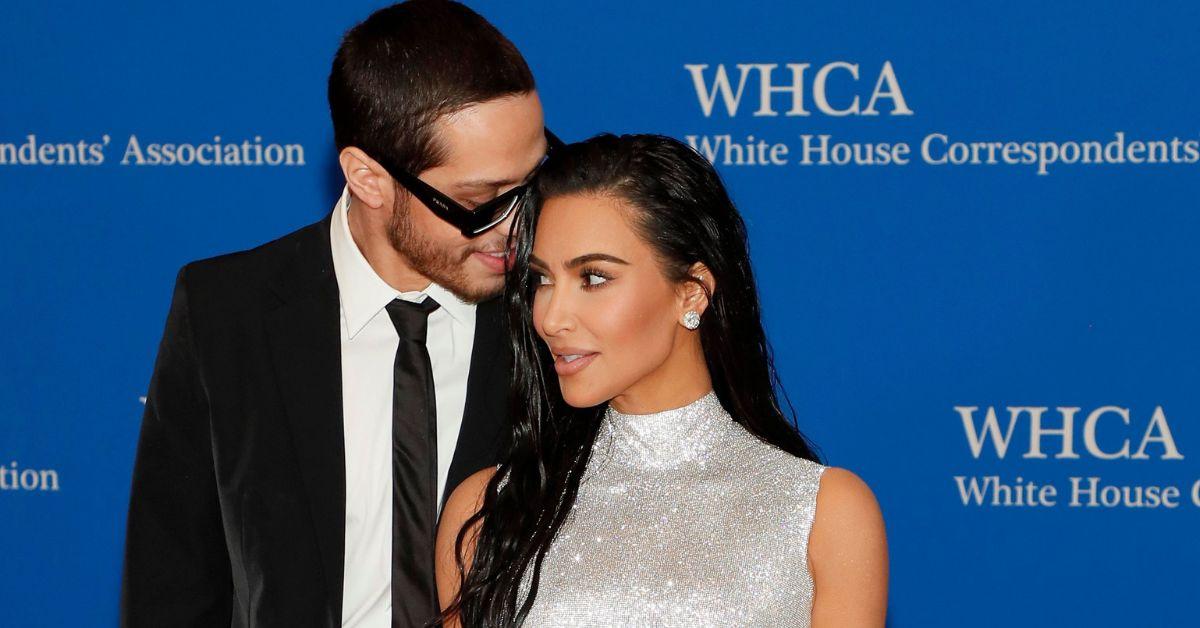 Despite Kim's willingness to raise a child with Pete, the couple will reportedly go the surrogacy route when the time comes. For now, though, they're enjoying their current dynamic with Kim's kids.
"Kim and Pete are very in sync right now, they're very in step with each other, and the relationship is easy," another insider explained to Us Weekly. "They're getting closer and closer and are a really great pair."