Pete Davidson Has a Handful of Tattoos All About Kim Kardashian
Kim Kardashian and Pete Davidson's relationship is getting serious. He's totally covered in ink, but which of his tattoos are all about Kim?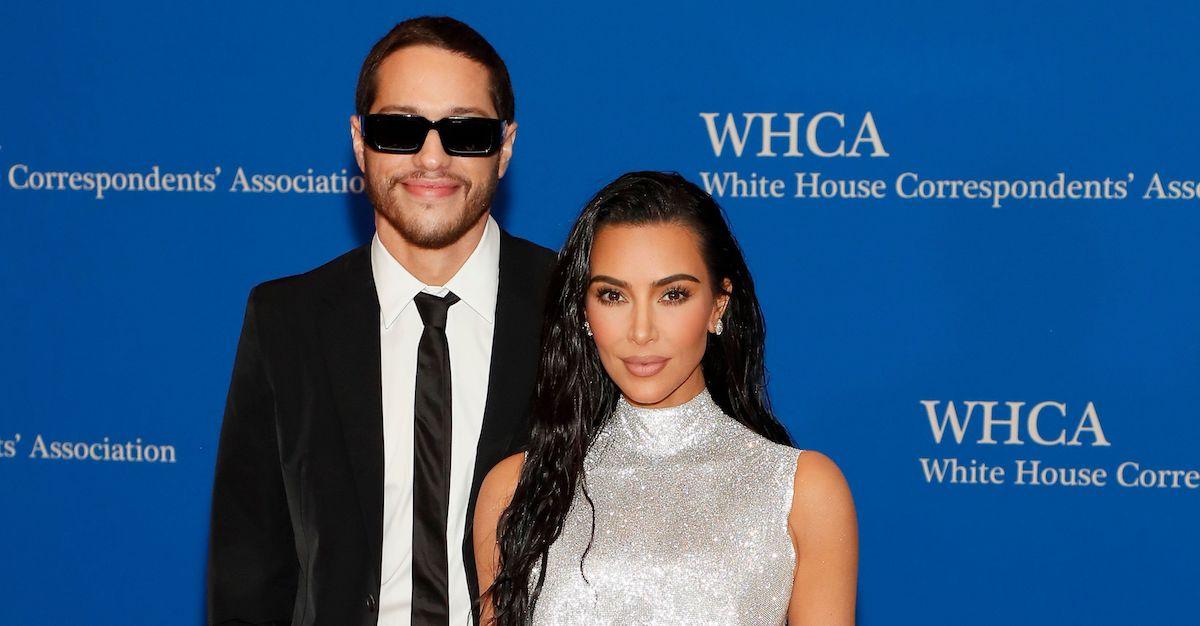 Article continues below advertisement
Although plenty of fans thought their relationship was a publicity stunt at the beginning, people are starting to realize that Kim and Pete might seriously be in it for the long haul. One of the biggest reasons fans are having a shift in opinion is that Pete continues to get more tattoos dedicated to Kim.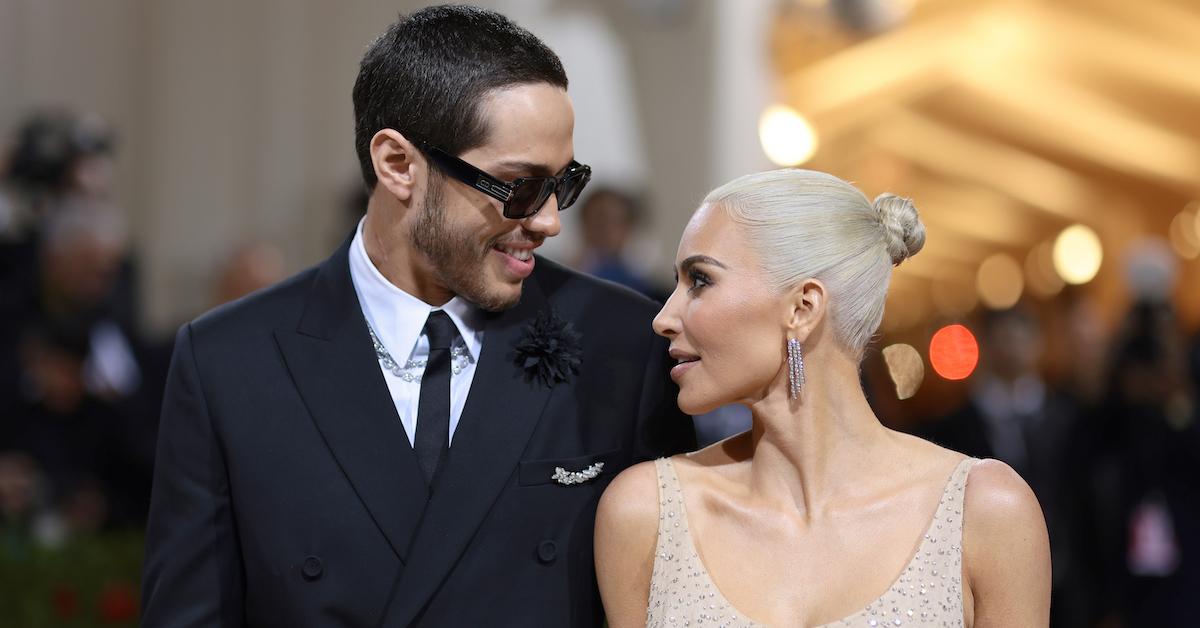 Article continues below advertisement
Which of Pete Davidson's tattoos are all about Kim Kardashian?
It's pretty obvious that getting tattoos is a way of life for Pete. Most of the skin on his body is covered with inked art and he shows no signs of slowing down anytime soon. In May 2022, he was spotted rocking a new tattoo with letters reading "KNSCP."
Social media sleuths were quick to piece together the fact that the letters probably represent the names of his girlfriend and her four little ones. If it's true then the K stands for Kim, the N stands for North, the S stands for Saint, the C stands for Chicago, and the P stands for a Psalm.
Article continues below advertisement
Pete hasn't responded to any of those claims though. He also got "My girl is a lawyer" tattooed on his body right before that. Kim was the one who took the photo and shared it on her IG story.
A few months before in March 2022, it was revealed that he had Kim's name branded on his chest.
Article continues below advertisement
Keep in mind that there's a big difference between getting a tattoo and being branded. Being branded is a lot more permanent, as its effects generally sink deeper into the skin compared to the regular ink of a tattoo.
Article continues below advertisement
These are the details about Pete Davidson's latest tattoo dedicated to Kim Kardashian.
Pete is pretty creative when it comes to his tattoo art and he just proved that fact to be true once again. On July 11, 2022, Kim posted a photo thread with Pete on her Instagram.
One of the new tattoos people quickly noticed on his collarbone happens to be the names Jasmine and Aladdin. The two names are connected with an infinity sign down at the center. For those who might not recall, Kim and Pete pretended to be Jasmine and Aladdin from the original Disney movie during an SNL sketch.
Article continues below advertisement
The SNL writers who created their joint sketch as Disney characters should probably take a little bit of credit for where the couple stands today. The quick scene on the magic carpet required a kiss, after all. Kim mentioned in an episode of The Kardashians that kissing Pete felt like a "vibe."
The moment obviously meant a lot to both of them since their entire relationship began blossoming from that point. As of now, Pete and Kim are still going strong. It's only a matter of time before Pete has another Kim-themed tattoo to his body!