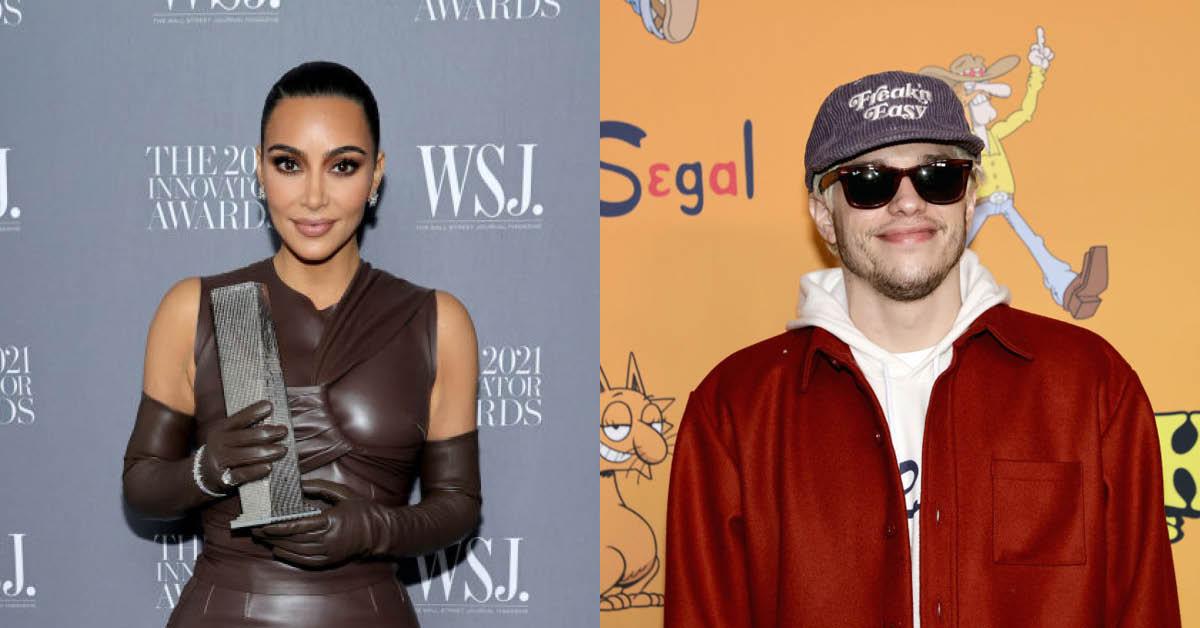 Is Pete Davidson in 'The Kardashians'? Kim Dishes on What to Expect From the Hulu Show
By Sara Belcher

Mar. 15 2022, Updated 10:04 a.m. ET
It's no surprise that the Kardashian family isn't stepping away from the world of reality TV. While Keeping Up With the Kardashians may be over, the family is already hard at work on their new Hulu series titled, you guessed it, The Kardashians.
It's unclear just how different this new project will be from their previous show, but the family's life looks very different than it did when the first episode of the original series aired.
The first show saw Kim Kardashian's three previous marriages, but now Kim K and Pete Davidson have become the new "it" couple in Hollywood (and have caused more than one jealous outburst from Kanye). Does that mean Pete will be in The Kardashians?
Article continues below advertisement
Will Pete Davidson be featured on 'The Kardashians' on Hulu?
In March 2022, Kim opened up about what fans can expect when it comes to Pete appearing on The Kardashians. "I have not filmed with him. And I'm not opposed to it. It's just not what he does," she told Variety. "But if there was an event happening and he was there, he wouldn't tell the cameras to get away."
She added, "I think I might film something really exciting coming, but it wouldn't be for this season."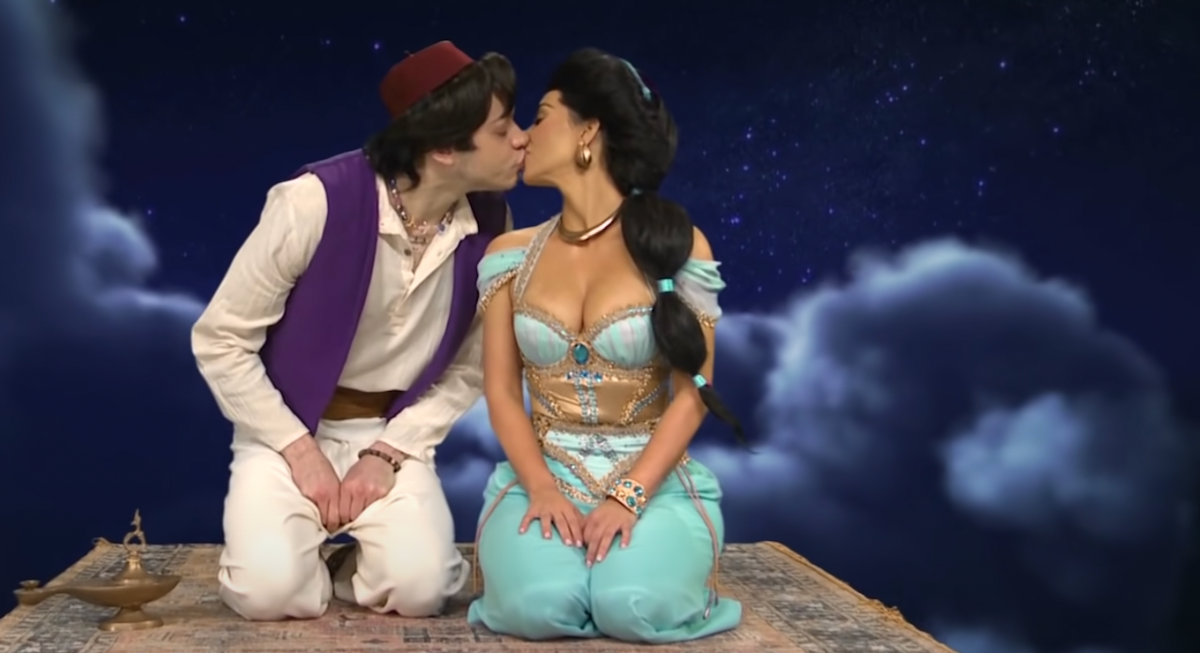 Article continues below advertisement
But just because Pete won't be appearing on the show doesn't mean Kim won't be talking about him and their relationship. In her interview with Variety, Kim said she would explain "who reached out to who and how it happened and all the details that everyone wants to know."
"I'm definitely open to talking, and I definitely explain it," she added.
Fans have been speculating whether they'll see Pete on 'The Kardashians' since he and Kim started dating.
Kim's fans first saw her coupled up with Pete when she made her iconic hosting appearance on Saturday Night Live in early October 2021. At the time, no one suspected the pair had any romantic connections (even though they kissed for a skit). But a month later, they were spotted out and about in New York, going on dates. The pair were coy at first about publicly putting a label on things, but eventually they confirmed that they were, in fact, in a relationship.
Article continues below advertisement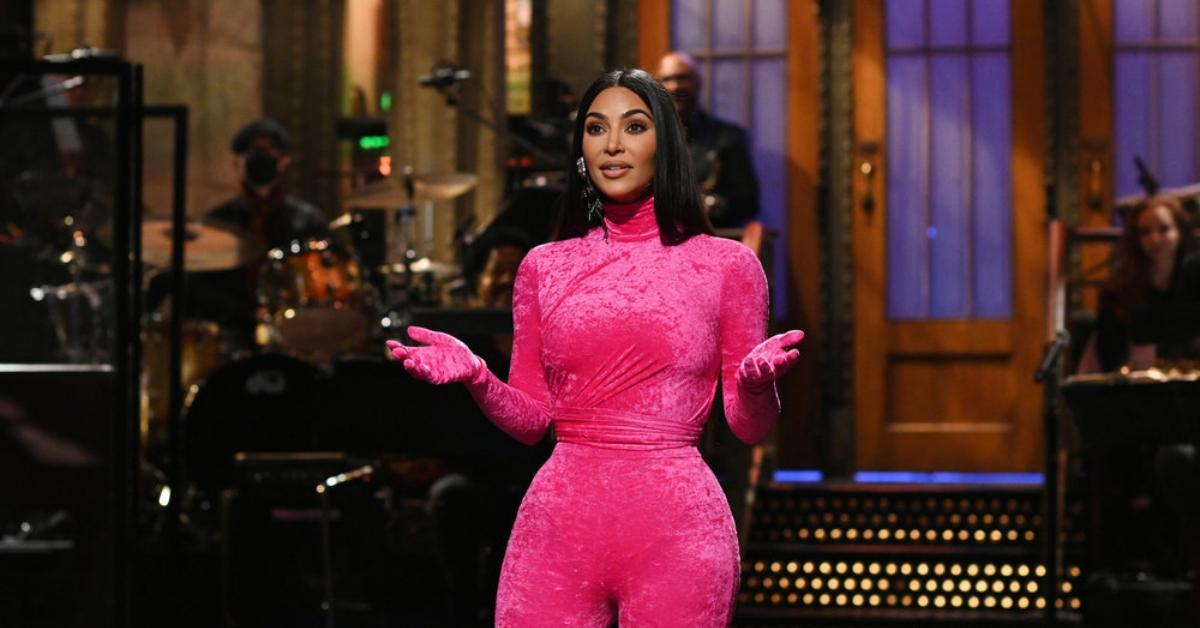 At first, it was speculated that their dates were publicity for The Kardashians, but according to TMZ, Hulu's camera crews weren't around to film their first few dates.
It's been confirmed that Kris Jenner, Kourtney, Kim, Khloé, Kendall, Kylie, and Kourt's ex Scott Disick will all appear on the show, though they've been tight-lipped about who else in their lives will be making appearances.
Article continues below advertisement
Kim also told Ellen DeGeneres that she's "assuming" Kourtney's fiancé, Travis Barker, will appear in a few episodes. "I honestly haven't talked to them about it, but I'm assuming because he's such a big part of Kourtney's life that hopefully, they will be on," she said at the time.
As teased in a trailer for The Kardashians, Kourtney and Travis' engagement was filmed for the show, so we'll likely get an even more intimate look at their romance.
As for whether Pete will ever make an appearance, it seems like we'll just have to tune in The Kardashians hits Hulu on April 14.