Kim Kardashian First Texted Pete Because She Heard About His BDE: "I Was Just DTF"
OK, let's set the record straight: Kim Kardashian and Pete Davidson did not first meet on the set of Saturday Night Live in October 2021. While we all want to ship the narrative that they fell for each while filming their now-iconic Aladdin sketch, that is simply not the case. The SKIMS founder and the comedian had previously connected before that.
Article continues below advertisement
In fact, during the premiere episode of The Kardashians on Hulu, which was filmed leading up to Kim's SNL debut, Pete's name was already coming out of Kim's mouth.
She explained that she ran into him at the Met Gala in September 2021. And while she dished to him over how nervous she was to be hosting SNL, we're pretty sure sparks had already started to fly. After all, they were two of the most ridiculously dressed people there. That's sure something to bond over!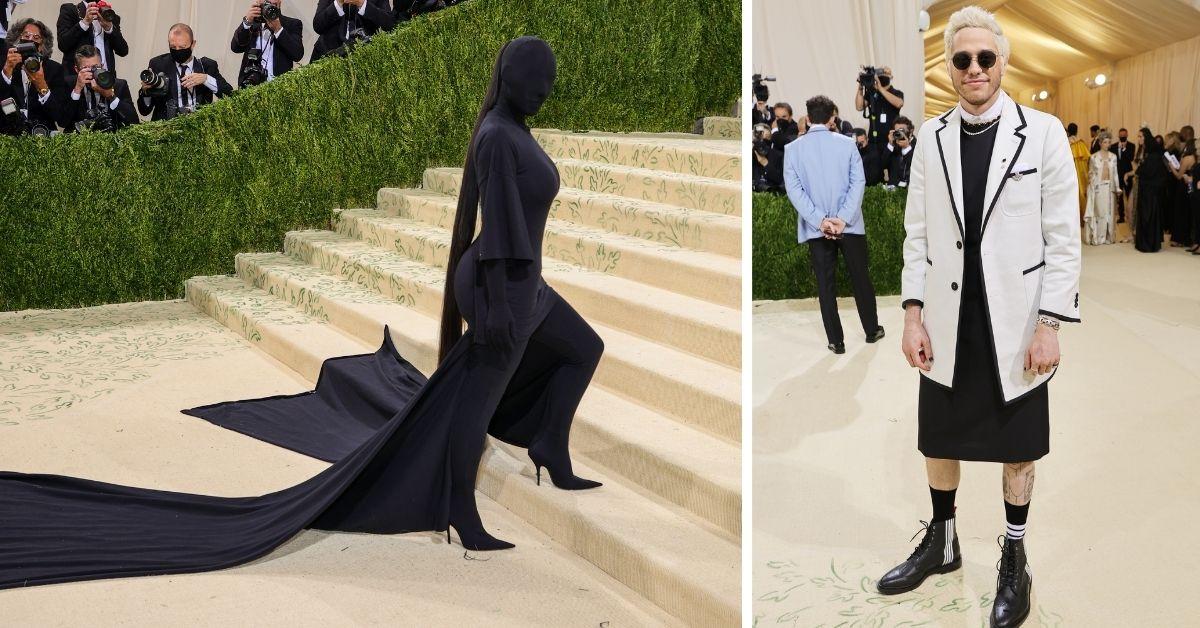 Article continues below advertisement
But what's even juicier is that Pete had asked for her digits that night, as she recently told Amanda Hirsch on the Not Skinny But Not Fat podcast. However, Kim was forced to decline due to the fact that she was dressed head to toe in a black silhouette gown and could not access her phone, let alone see.
Still, the Met Gala wasn't actually the first time they met. So when did they meet? Let's dive into it.
Kim Kardashian and Pete Davidson reportedly first met in 2019 — well before she hosted 'SNL.'
There weren't many opportunities for Kim and Pete to cross paths given that they live on opposite coasts. But their first known meeting was in 2019, when they were in the same room together to celebrate Kid Cudi's birthday.
The intimate dinner took place at Robert De Niro's star-favorite restaurant Nobu. Kim, her now ex-husband Kanye West, Timothée Chalamet, and Pete Davidson all attended. Kim even tweeted a trio of photos that night, which showed the men sitting at a table.
Article continues below advertisement
A few months later, Jimmy Fallon asked Pete about that iconic dinner, and the comedian revealed that he got stuck paying the bill. His intention was to treat Kid Cudi to a birthday dinner. However, he was completely blindsided when Kim, Kanye, and Kanye's expensive taste joined them.
The tab was all charged to the King of Staten Island star's card. "We're sitting there and I'm like texting my touring agent, 'Yo, you gotta book more shows,'" Pete teased.
Article continues below advertisement
But besides that completely random dinner, there aren't any other known meetings between Kete before the Met Gala in September 2021.
Furthermore, it was Kim's SNL hosting debut in October 2021 when things really started to take off. A few weeks later, they were photographed holding hands while going on a ride at Knott's Scary Farm in Buena Park, Calif.
Article continues below advertisement
Kim explained how she and Pete started dating on 'The Kardashians.'
On Season 1, Episode 8 of The Kardashians, Kim finally opened up about how she and Pete started dating. "I did SNL and then when we kissed in-scene, it was just a vibe," she explained. "And I was like, 'Oh s--t. Maybe I just need to try something different.'"
Unfortunately, Pete didn't end up coming to Kim's after party following her hosting SNL. So a few days later, Kim reached out to one of the show's producers to ask for his number. She proceeded to text Pete.
"I wasn't even thinking, like, 'Oh my God, I'm going to be in a relationship with him,'" Kim said on the show. "I was just thinking, like, 'Heard about this BDE. Need to get out there.' Like, I. just need to jumpstart my ... I was just basically DTF."
Article continues below advertisement
Here's a quick look at Kim and Pete's past relationships.
Kim Kardashian and Kanye West met in 2012, wed in 2014, and had four children together. In 2020, rumors started swirling that their relationship was over, but it wasn't until 2021 that Kim officially filed for divorce.
Prior to tying the knot with Kanye, Kim was previously married to former NBA player Kris Humphries for 72 days in 2011. Before that, she married producer Damon Thomas in 2000; their divorce was finalized in 2004.
Article continues below advertisement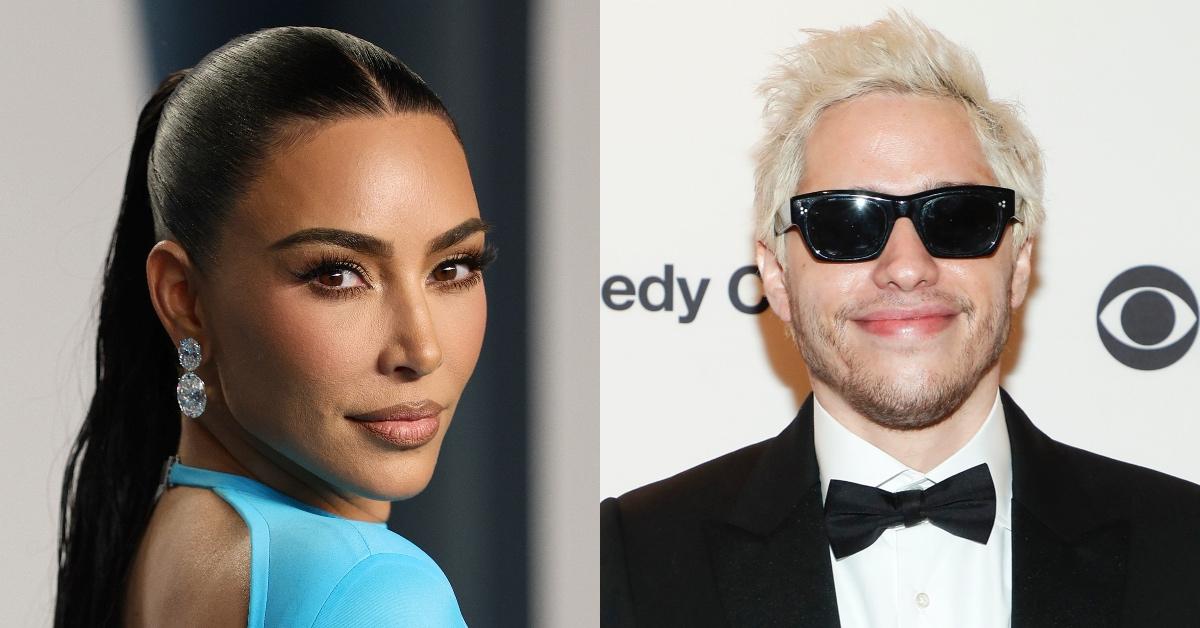 Pete has also had a bevy of high-profile relationships. He was previously engaged to Ariana Grande for a few months in 2018, and has been linked to Kate Beckinsale, Kaia Gerber, Margaret Qualley, and more. Right before going steady with Kim, he briefly dated Bridgerton star Phoebe Dynevor.
Catch new episodes of The Kardashians Thursdays on Hulu.