Khloé Kardashian Said Her Surrogacy Journey for Baby Tatum Was a "Mind F--k"
Khloé Kardashian had a second child through a surrogate, and many fans want to know why she decided to use a surrogate this time.
Since 2016, Khloé Kardashian and Tristan Thompson's relationship has been riddled with tabloid fodder. In July 2022, the controversial exes shocked the world again when Khloé confirmed they were having another baby less than a year after they broke up — for seemingly the last time.
Article continues below advertisement
Although the timing for Khloé and Tristan's son, Tatum, wasn't perfect, the Good American CEO reportedly always planned to give their daughter, True Thompson, a baby brother. However, Khloé welcomed her second child via surrogate rather than carrying True herself.
On Season 3 of Hulu's show The Kardashians, Khloé shared how surrogacy affected her and Tatum's relationship once he arrived.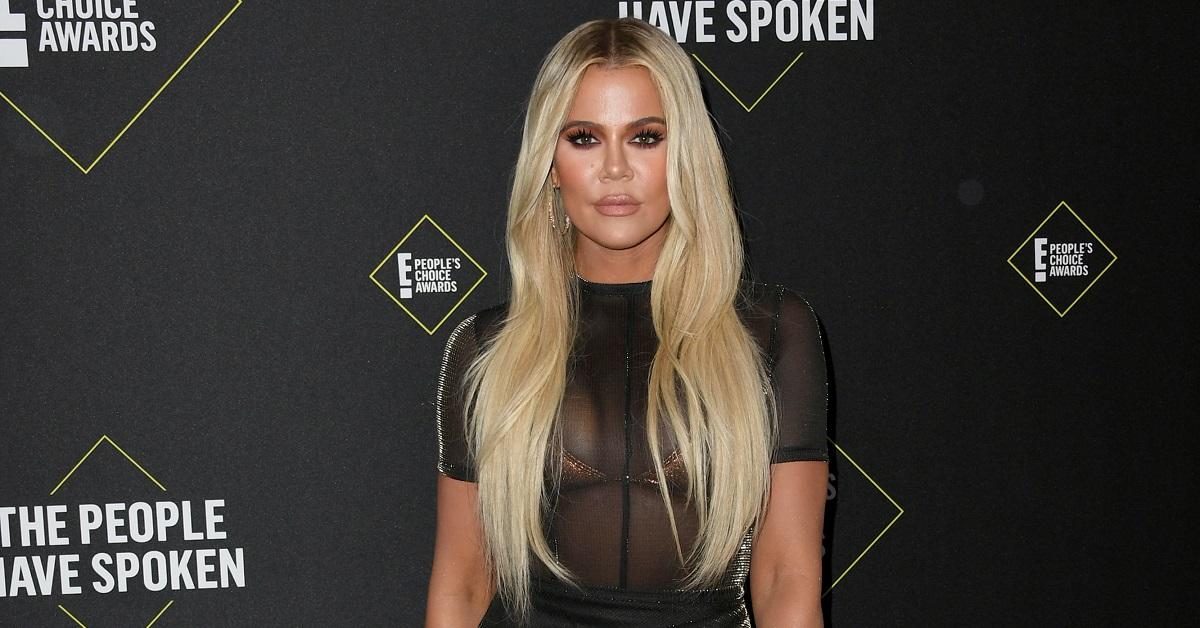 Article continues below advertisement
Why Did Khloé Kardashian use a surrogate?
Before announcing that she had a son via surrogate, Khloé was often transparent about having a rough pregnancy with True, which likely factored into her decision to use a surrogate the second time. Additionally, Mirror U.K. reported the reality star had various "medical reasons" for opting for surrogacy, including not wanting to put any extra "strain" on her body.
While Khloé never shared precisely what drove her to surrogacy, she has opened up about the experience more on The Kardashians. In the Season 3 premiere, she brought fans into the hospital room where she held baby Tatum for the first time. Khloé has also posted her son more and more on her Instagram account.
Article continues below advertisement
When The Kardashians returned for Season 3, Khloé revealed more details about raising a child she didn't give birth to alone. In a scene with Kim Kardashian and Scott Disick, Khloé described her surrogacy journey as a "mind f--k" and "the weirdest thing," and admitted to having difficulty bonding with Tatum because she didn't birth him naturally. She also said it didn't hit her that she was a mother of two until she took her baby home.
Article continues below advertisement
"I felt really guilty that this woman just had my baby," Khloé said later in a confessional. "I take the baby, and I go to another room, and you're sort of separated. It's such a transactional experience 'cause it's not about him."
The Revenge Body host attributed some of her confused feelings about Tatum to insufficient knowledge about using a surrogate. While she had support from Kim, who had two of her four kids via surrogate, she still felt ill-prepared for the aftermath of her decision.
"I wish someone was honest about surrogacy and the difference of it," Khloé said, clarifying that it's not a bad thing. "It's still great; it's just very different."
Article continues below advertisement
Tristan was caught cheating before his and Khloé's son was born.
Khloé and Tristan's on-and-off relationship went completely off in December 2021, after Maralee Nichols revealed that Tristan fathered her son, Theo, born in January 2022, during his relationship with KoKo.
Article continues below advertisement
While Khloé confirmed she and Tristan were having another baby before he cheated on her, they reportedly planned for baby No. 2 before she learned about him and Maralee.
Article continues below advertisement
"The baby was conceived via surrogate before it was revealed to Khloé and the public that Tristan was having a baby with someone else in December," one source close to the couple shared with Page Six. "By then, Khloé was just like, 'I'm going to be doing it by myself.'"
Since the drama, Khloé has kept her word in raising her children as a single mom. However, she and Tristan are reportedly in a cordial co-parenting relationship for True and Tatum.