Kim Kardashian's out-of-Touch Comments About Co-Parenting Caused Controversy on Twitter
Kim Kardashian made comments about co-parenting and being a single mom that didn't sit well with social media — read for the internet's reactions!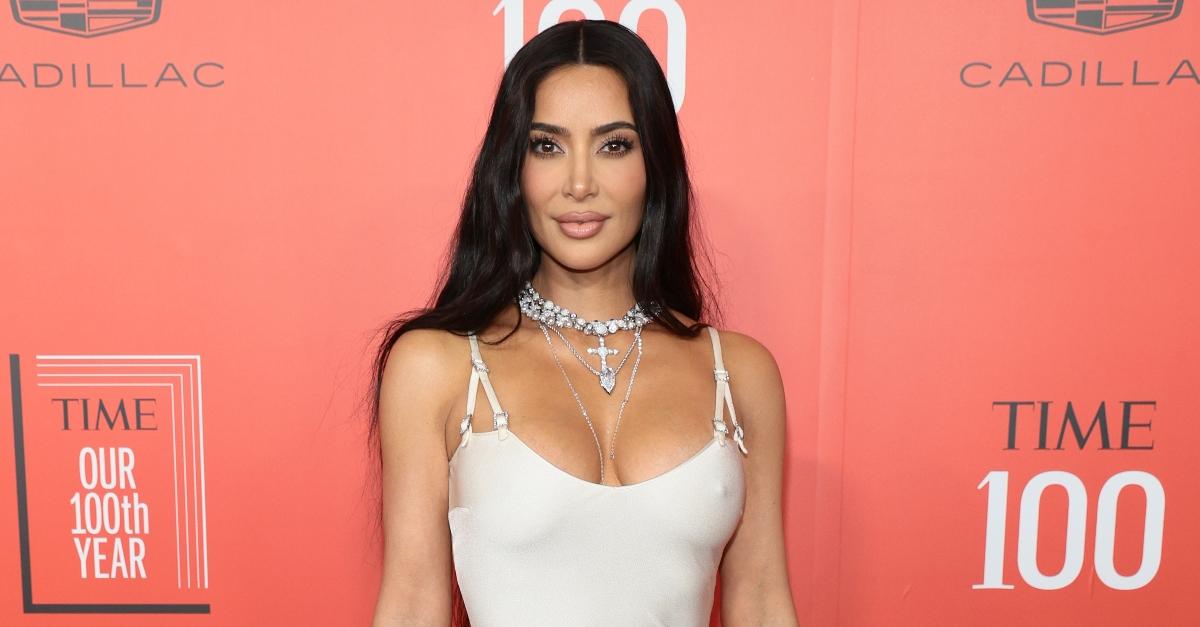 Not a day goes by when a member of the Kardashian-Jenner clan doesn't make headlines.
The blended family of celebrities has dominated the airwaves since 2007 when Keeping Up with the Kardashians first premiered on E!. Billions of dollars and several years later, a lot has changed for the show's leading lady: Kim Kardashian, who, today is a mom of four.
Article continues below advertisement
Despite dating rumors, the reality TV star maintains that she's single. She opened up about the struggles of co-parenting with Kanye West in a clip May 2023 interview with Jay Shetty that has since gone viral and garnered some pretty strong reactions.
Now we're curious to know — what did Kim say about being a single mom that has the internet up in arms?
Article continues below advertisement
Kim Kardashian talked about the struggle of being a single mom: "There are nights I cry myself to sleep."
In an interview with Jay Shetty, Kim said that raising her kids alone has been "the most challenging thing."
"There are nights I cry myself to sleep. Like, holy shit, this f---ing tornado in my house," she the host (per People). "You know, with all the moods and the personalities and sometimes they're fighting, and you know, there's no one there."
"Like, it's [just] me to play good police officer and bad cop," Kim added.
Given that Kim has a reported six nannies in rotation, that's a little hard to believe. But, can we really blame a woman with an estimated net worth of $1.2 billion for being out of touch? The internet sure did … here are some of the best reactions to her comments.
Article continues below advertisement
These are the most spot-on reactions to Kim Kardashian's parenting comments.
Despite her best intentions, Kim didn't garner much sympathy from social media. Instead, Twitter gave her a reality check.
"Must be tough crying yourself to sleep in a mansion with many people able to look after your kids and take care of your daily activities," user @9illeh tweeted in response to the interview.
"Single mothers have it hard but for someone of her status to claim she has it hard is ridiculous," they added in a separate tweet.
Article continues below advertisement
After all, not only does Kim have an entire staff at her disposal, but also she has a gang of rich sisters with their own staff … not to mention support from Kanye, who isn't exactly an absentee father.
"Not to say that rich people and celebrities don't have their own emotional struggles… But this is kind of whacky. She has it 1000 times easier than the typical single parent," @nicolearodr chimed in with a tweet with more than 8,000 likes as of this writing.
And we couldn't have said it better.