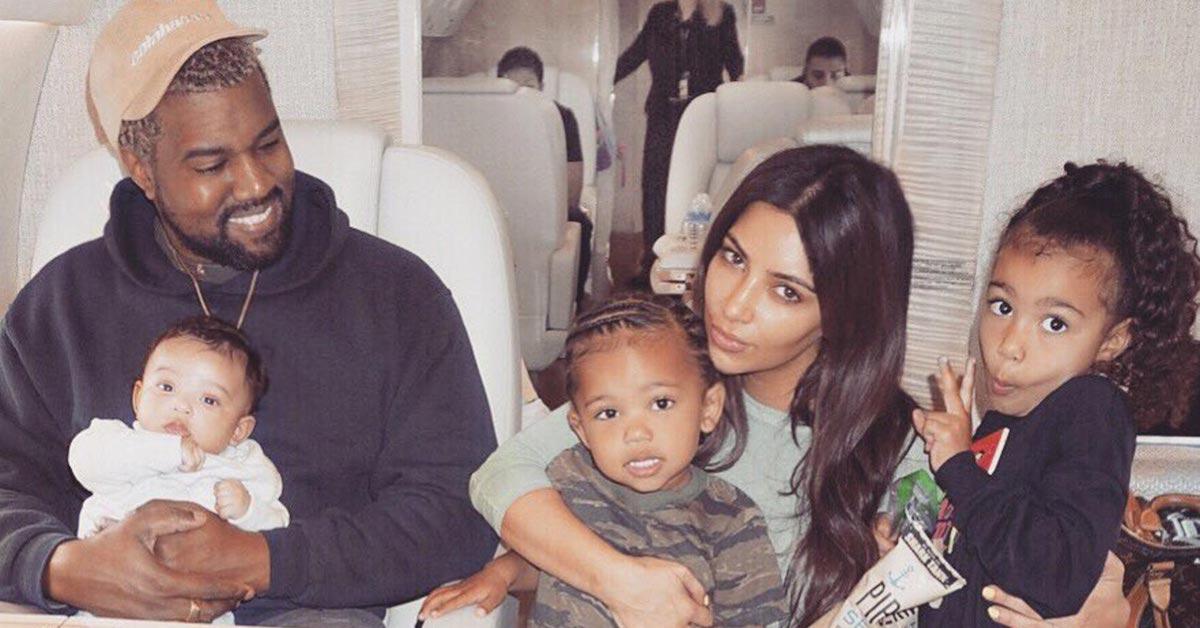 Kanye West and Kim Kardashian Have Been Feuding –– Will He Let the Kids Be on the Hulu Show?
Die-hard fans of the Kardashian-Jenner clan were heartbroken and devastated by the news that Keeping Up With the Kardashians was officially coming to an end after its 20th season. The good news is that this isn't really the end — Hulu is bringing on a brand-new reality TV show simply titled The Kardashians.
Article continues below advertisement
There's a lot to look forward to! The official trailer reveals screen time will be going to Kourtney Kardashian as she celebrates her engagement to Travis Barker; Kylie Jenner as she continues focusing on the success of Kylie Cosmetics; and more. Will Kanye West give the green light to Kim Kardashian and let their four children be shown in episodes of the new show? Here's what we know so far.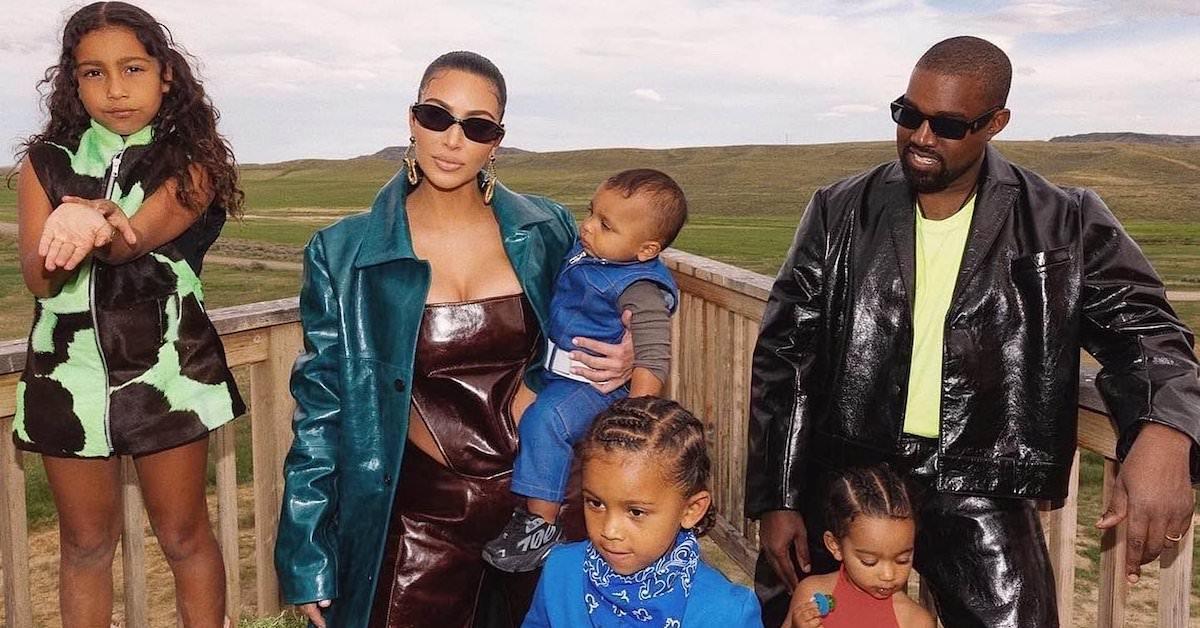 Article continues below advertisement
Will Kanye West let his kids be on 'The Kardashians'?
Kim and Kanye's four children — North, Saint, Chicago, and Psalm — have all made brief appearances on episodes of Keeping Up With the Kardashians. The question everyone's asking now is whether or not the kids will be able to appear in episodes of her family's new reality TV show The Kardashians. These days, Kanye and Kim are feuding so badly, it doesn't look like he'll be giving a green light to Kim anytime soon.
There's a lot of tension going on between Kim and Kanye in terms of how they are choosing to raise their children. Kanye recently reposted some photos Khloé Kardashian uploaded of his and Kim's youngest daughter Chicago with a caption saying, "These pics are too grown looking for my little girl." He quickly deleted the post. Chicago likely isn't wearing any makeup in the pictures, but Khloé's certainly been known to use a filter or two on social media.
Article continues below advertisement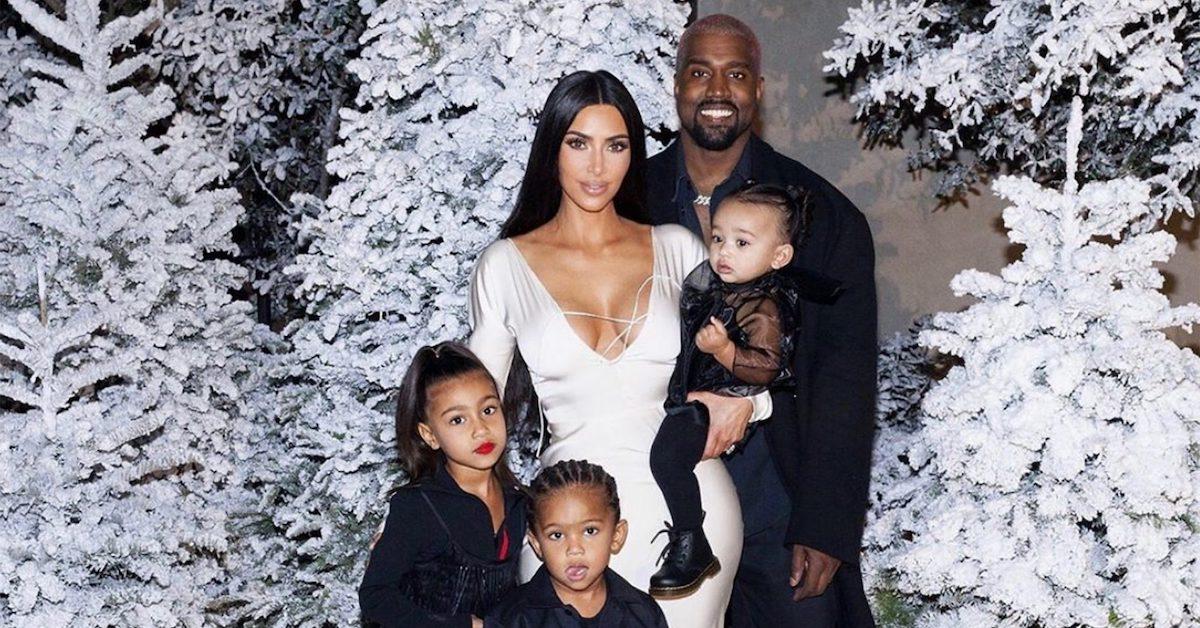 Kanye doesn't want his kids being presented in a certain light on social media –– so he's been speaking his mind. This definitely isn't the first time he's expressed his concerns about what his kids look like on social media. Back in October 2019, Kim revealed that Kanye banned North from wearing makeup until reaching her teenage years. North already seems like the type of kid who loves to express herself creatively and artistically, even through the mode of cosmetics.
Article continues below advertisement
Kim told E! News at the time, "North is trying to get in on the makeup [game] but she's being blocked heavily because her dad has stopped all makeup for her until she is a teenager."
If Kim and Kanye can't get on the same page about basic social media pics and makeup usage in regards to the kids, will they be able to get on the same page about the kids appearing on episodes of The Kardashians? As of now, the answer is unclear.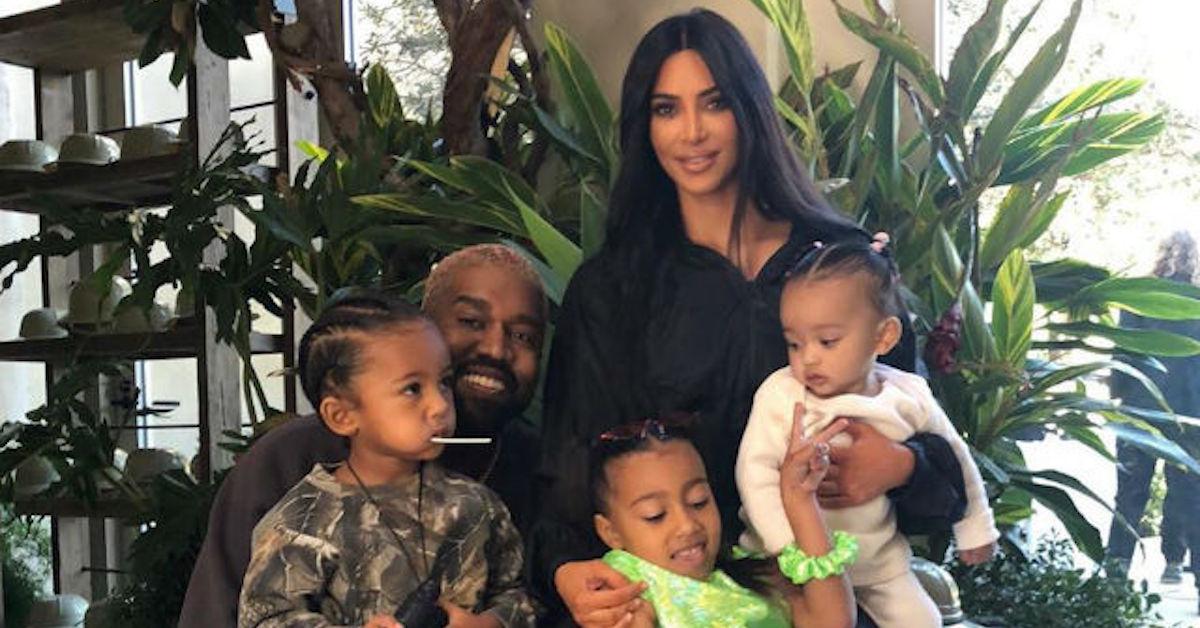 Article continues below advertisement
The feud between Kanye West and Kim Kardashian seems to only be getting worse.
Kanye has been consistently posting memes on social media to express how upset he is about his current life circumstances. A lot of those memes have been directed at Kim, as well as her new boyfriend Pete Davidson. A screenshot of Kim pleading with Kanye to keep their conversations private has also been made public. Her wishes were obviously ignored.
When they first announced their divorce, Kim and Kanye seemed to be handling things cordially, with successfully co-parenting their little ones at the top of their priorities list. At this point, it doesn't look like their divorce is going to return to a cordial state anytime soon.
The Kardashians premieres on Hulu on April 14, 2022. New episodes will air every Thursday.