Kanye West and Kim Kardashian's "Basinless Sinks" Are So Weird They Need a Special Tutorial
After video of a bathroom in Kim Kardashian and Kanye's house surfaced online, people immediately had some questions about these "drainless" sinks.
A video of Kim Kardashian and Kanye West's "drainless" sinks caused a lot of people on the internet to become very, very confused.
One of my favorite TV shows back in the day was MTV Cribs. It was basically a revamped version of Lifestyles of the Rich and Famous but for a newer audience that didn't have an appreciation for the fine narration-stylings of Robin Leach. What an absolute gem of a human.
Article continues below advertisement
Watching it was kind of a perverse pleasure for me. It was nice in a masochistic way to see beautiful, talented, and successful people surrounded by an immense wealth t I could only hope to attain one day.
But I also liked it because no matter what cars these uber-rich folks were driving or the impressive kitchen set-ups they had, there were little things that humbled them.
Like the fact that, in Travis Barker's Hollywood mansion, the dude was eating ginormous bowls of Fruity Pebbles, or just Redman's home in general with its busted front door buzzer. I clung to those morsels of regularity, reminders that humans are just humans at the end of the day, and we all put our pants on one leg at a time.
But after seeing Kanye West and Kim Kardashian's bathroom sinks, I'm not so sure that's the case.
Article continues below advertisement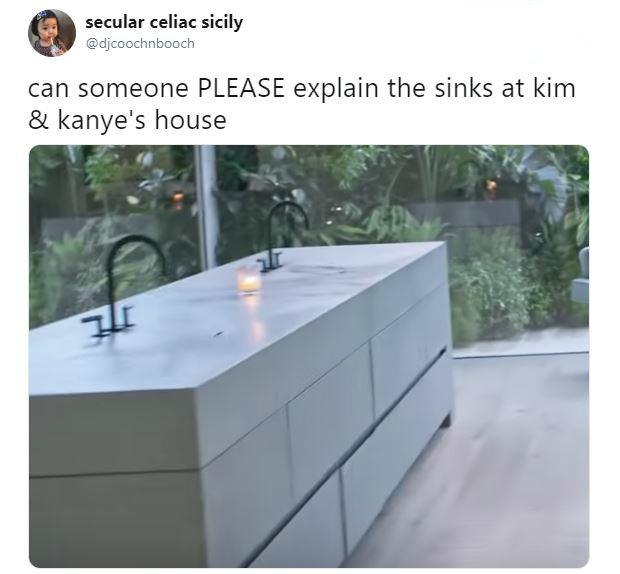 It appears to be completely... flat. Where does the water go? Have Kanye and Kim evolved beyond washing their hands? Are they so rich that they have super-absorbent floors or servants who just clean up the mess they make every time they turn a faucet on? It's extremely confusing and left everyone who saw the video extremely perplexed.
Article continues below advertisement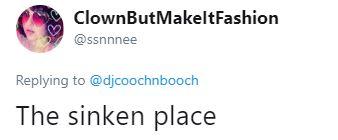 Article continues below advertisement
People had no idea how the thing worked and demanded some answers. As it turns out, there was a clear explanation for how the sinks actually worked.
Well it wasn't clear from this photo, but it was clarified when Kim finally offered up a video on the cool looking sink in their bathroom. It's a form of "flat sink" and you can see in action in this pretty terrible YouTube video clip.
But other people hopped on Twitter to explain in greater detail just how the whole thing works. It's basically an optical illusion comprised of select concave engravings and slits in strategic locations to give off the illusion of a "flat" surface, resulting in a clean, modern look.
Article continues below advertisement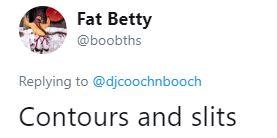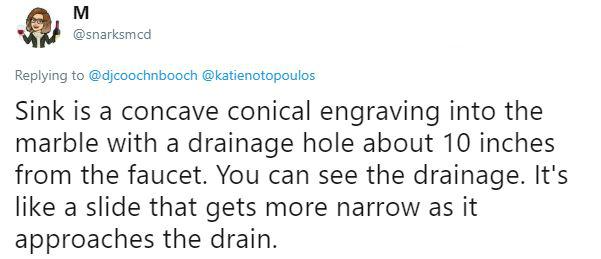 Article continues below advertisement
For the most part, while flat sinks look very very sleek and futuristic, they tend to have a few problems, the first being backsplash. Think about a stream of water attacking a flat surface. What's going to happen to that water once it hits? It's going to bounce up and maybe hit you in your face or land on your trousers so it appears you pee-peed in your pants. Not a good look, no matter how fabulous your bathroom fixtures are.
Surely uber-rich and successful people weren't getting any old flat sink for their bathroom, however, were they? So Kim and Kanye's must be special, right? Bingo.
I could explain it, but reading about how it works and actually seeing the sink in action are two entirely different things. And the rest of the internet was getting restless, so they clamored for a video demonstration of how the sink works.
And Kim Kardashian gave it to them.
Article continues below advertisement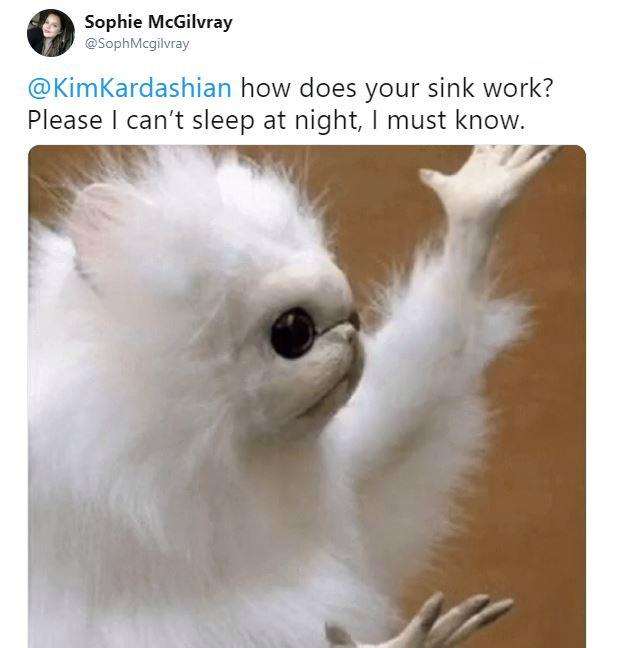 Truly a marvel of modern technology. I also like the fact that Kanye decided to play such an active role in designing his sink. I'd like to think he was doing that while he was recording Ye, probably why the album sounds like it was recording in an echo-ey bathroom.