Kanye West and Elon Musk Are the Strange Pairing You Never Knew You Needed
Elon Musk and Kanye West are good friends and since it's such a random pairing, some people are wondering about their friendship timeline.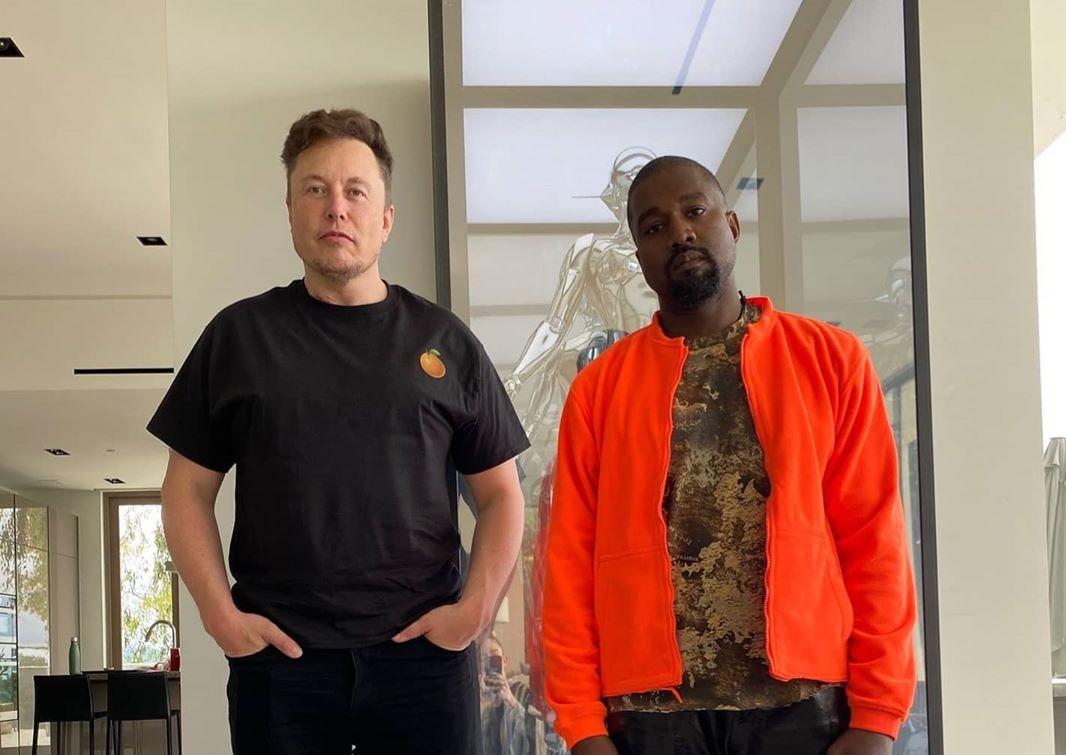 Sometimes, two strange people in a world full of normals find each other and they find the friendship soulmate they had needed all along. Maybe that's what happened when Kanye West and Elon Musk became friends years ago, or maybe they both just thrive on the attention it gets them to be seen together.
Either way, it's clear that when they became friends, they met their match in each other.
Article continues below advertisement
Elon Musk and Kanye West's friendship timeline:
And as strange of a pairing as they are, maybe in a similar way, Kanye and Elon being besties makes the most sense out of anything in 2020 so far. But to really understand how this bromance blossomed, you have to go back a few years to when both men started admiring each other, seemingly from afar. And as random as they are as best friends, it seems to work for them.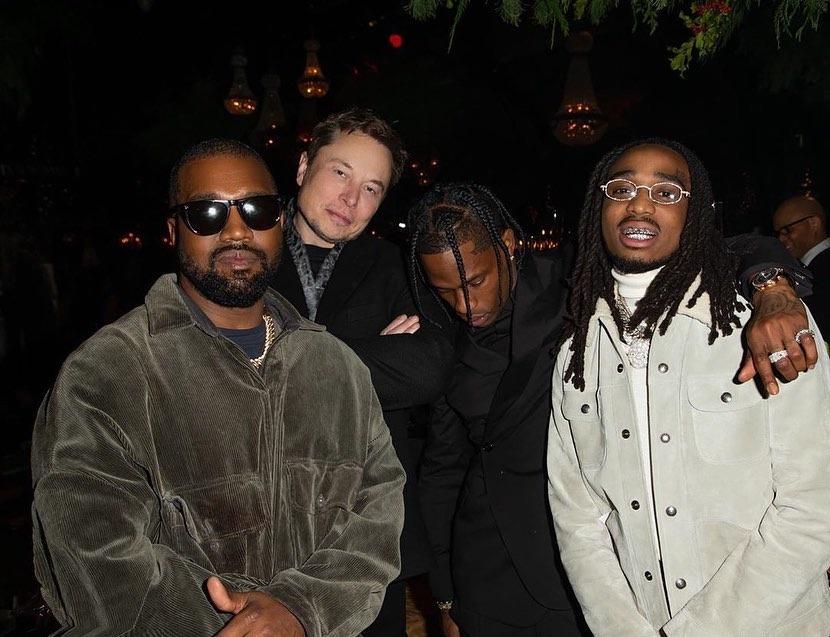 Article continues below advertisement
Elon admired Kanye publicly in 2015.
It's hard to say exactly when the actual friendship began, but it might have started when Elon admired Kanye and spoke praises about him in 2015. At the time, Elon wrote about Kanye for Time magazine's 100 Most Influential People list. He spoke in favor of Kanye's influence on the music industry and society as a whole. He also called back to one of Kanye's lyrics, in which he claimed rappers don't think. But, Elon said, Kanye does.
"Kanye does think. Constantly. About everything," Elon wrote. "And he wants everybody else to do the same: to engage, question, push boundaries. Now that he's a pop-culture juggernaut, he has the platform to achieve just that. He's not afraid of being judged or ridiculed in the process. Kanye's been playing the long game all along, and we're only just beginning to see why." Insert heart eye emoji.
Article continues below advertisement
Then, in 2018, Elon said Kanye inspires him.
Maybe after that, the two connected in real life. In 2018, Elon once again spoke about how much he admires Kanye at the South by Southwest festival. During a Q&A session, Elon was asked who he is inspired by and his first answer was, "Kanye West obviously." At that point, they might have already been good friends. And fans of both men were already starting to take notice.
Article continues below advertisement
Elon was also compared to Kanye in 2018.
In a Vanity Fair article in 2018, Kanye and Elon were compared to each other in their shared affinity for attention and need for fans to stroke their egos. OK, so it's probably not the nicest way to compare the two men, but Kanye and Elon are both people who seem to thrive on doing and saying outlandish things in order to garner publicity, regardless of what kind of publicity it is for their particular brands.
Article continues below advertisement
A former investor of Elon's told Vanity Fair in the article, "Musk's erratic behavior isn't going away because the attention he receives when he acts out isn't going to go away."
Kanye is no stranger himself to erratic behavior, like his stint at the 2019 MTV VMAs where he interrupted Taylor Swift on-stage. Or when he went off script during a live televised fundraiser for the victims of Hurricane Katrina in 2005 and said, "George Bush doesn't care about Black people."
That same year, Kanye gushed about his Tesla.
Kanye further nurtured their public friendship when he tweeted about his Tesla and said, "I'm in the future. Thank you Elon." Maybe it was Kanye's way of singing praises for his friend as Elon had done for Kanye over the years. Or, being Kanye, he just wanted to flex that he got a Tesla before the majority of normals had. Either way, it was another big move in their friendship.
Article continues below advertisement
Then, in 2020, Kanye tweeted about hanging out with Elon.
Most recently, Kanye and Elon made headlines when Kanye tweeted a photo of them together at Elon's house. He wrote, "When you go to your boys house and you're both wearing orange," even though in the photo, Kanye is in a bright orange jacket and Elon is in a black shirt with a small orange printed on it.
It still sent shockwaves through their respective fan bases on Twitter, however, and many called for some kind of collaboration between the men. One user on Twitter said, "Tesla x Adidas merger. Solar powered Yeezys." Another user simply called Elon and Kanye "a legendary linkup."
Regardless of how Kanye and Elon became friends, it doesn't look like this public bromance is going away anytime soon.