Kara and Nate Turned Traveling Into a Business — and Show Fans How to Do the Same
Kara and Nate are two of the biggest (first) names in the world of YouTube travel vloggers. They belong to Kara and Nate Buchanan, the couple who calls Nashville their home, when they're not out traveling the world.
But they pretty much always are, hence the success of their YouTube channel. The couple started their channel in December 2015, right before tying the knot and taking a year off to travel the world.
Article continues below advertisement
Things escalated from there, and they just reached the huge milestone of visiting their 100th country.
Kara and Nate's self-titled channel has 1.5 million faithful subscribers. And many people agree that traveling the world — and building a business out of it — sounds pretty darn nice.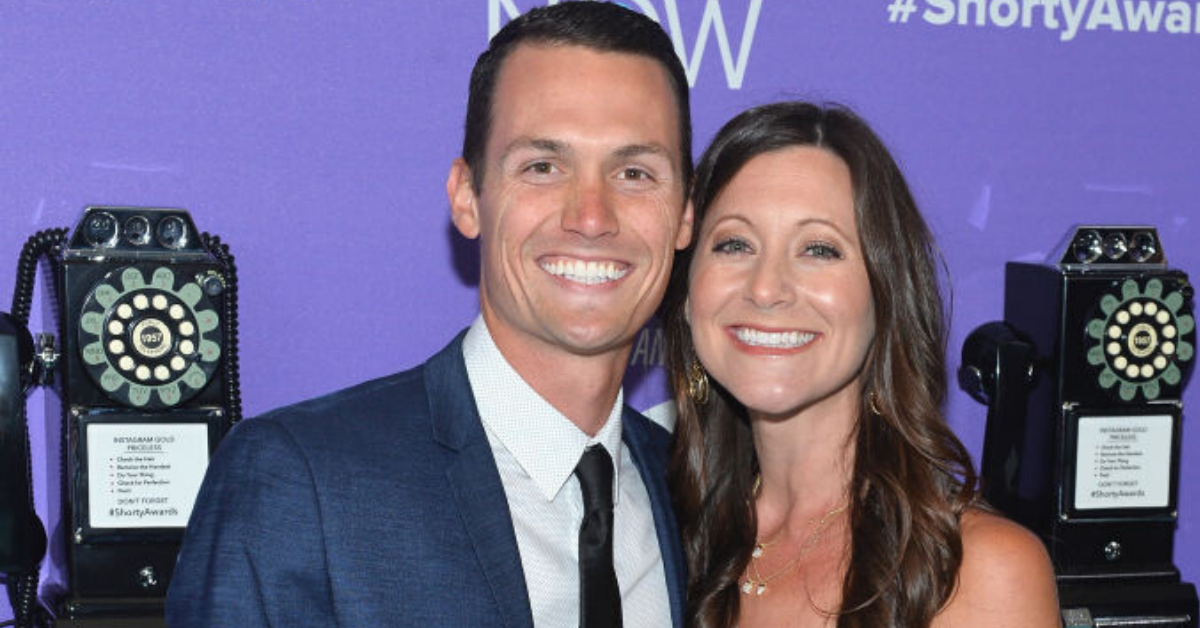 Article continues below advertisement
So what is Kara and Nate's net worth?
The traveling duo reportedly has a net worth of $600,000 from their YouTube channel alone. Not too shabby!
"It all started with an idea to take 1 year off before our lives got too serious, and we thought daily vlogs would be a fun way to document it," their channel bio shares. "We left home with 2 carry-on bags on January 10, 2016, and halfway through we KNEW we didn't want to stop traveling the world anytime soon!"
They're transparent about their earnings.
The wanderlusters' website has a section dedicated to income reporting, all about how they make a lifetime of full-time travel financially sustainable. Here, they post full income and expense reports, including how much they've been earning from their channel, Patreon page, credit card partners, and editing and travel-hacking courses they host.
It's not just about transparency, but also encouraging others to go after the life they want.
Article continues below advertisement
"When we first made these reports...the goal was to make enough money to cover our travel expenses so we could continue traveling," Nate shares. "The purpose was to document that journey. We thought that if we were successful, maybe we could inspire some other people along the way to go after a crazy dream of their own."
The reports date back to 2016, when they began their travels, and their earnings were non-existent. The last report published was Q3 of 2019, at $123,530.
Article continues below advertisement
The couple encourages fans to follow their dreams.
Without a doubt, Kara and Nate ignite the flame of desire (and jealousy) in would-be travelers everywhere. But with their success and feedback from followers, critics, and people around the world, they've realized it's become about much more than which country you'll visit next.
As Nate shares, most people believe they have to make a choice between pursuing their passion or making money. But it's not either / or, which the couple sets out to prove to the world.
"I've known from the beginning that it's not everyone's dream to travel...However, I do believe far too many people get swept up in the current of life and just end up wherever it takes them. Then, they look up one day and wonder how they got there," Nate says.
"If I can inspire people to at least think about what they really want in life and encourage them to start pursuing it some way, I consider that a success."
Stay tuned to see what their next milestone will be.