Karamo Brown on Finding What Makes Him Happy During the Coronavirus Lockdowns (EXCLUSIVE)
Distractify caught up with reality star Karamo Brown to discuss how he and his 'Queer Eye' co-stars are handling the ongoing coronavirus lockdowns.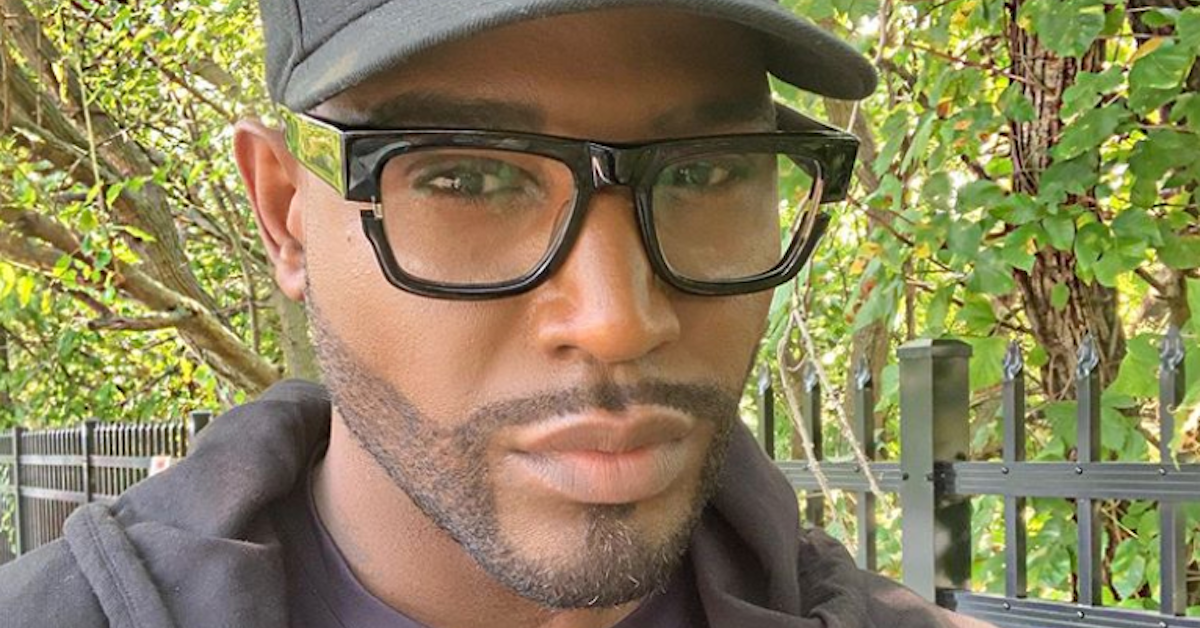 The ongoing COVID-19 lockdowns have been incredibly tedious, but with massive amounts of time spent alone at home, many of us have picked up new hobbies, from baking bread, to roller skating, or learning a new language. And it seems as though Queer Eye's beloved mental health counselor, Karamo Brown, has spent a vast majority of his time in quarantine shamelessly finding what makes him happy.
Article continues below advertisement
Distractify caught up with Karamo to discuss what he and his Queer Eye co-stars have been doing in quarantine, and it sounds like the quintet are making the most of their time off.
"Me finding what makes me happy is OK, and nobody should feel guilty because they gave two hours to their boyfriend or kids. Now, I want to take two hours for me. And it's OK! That's what I've been spending a lot of time doing," Karamo tells us.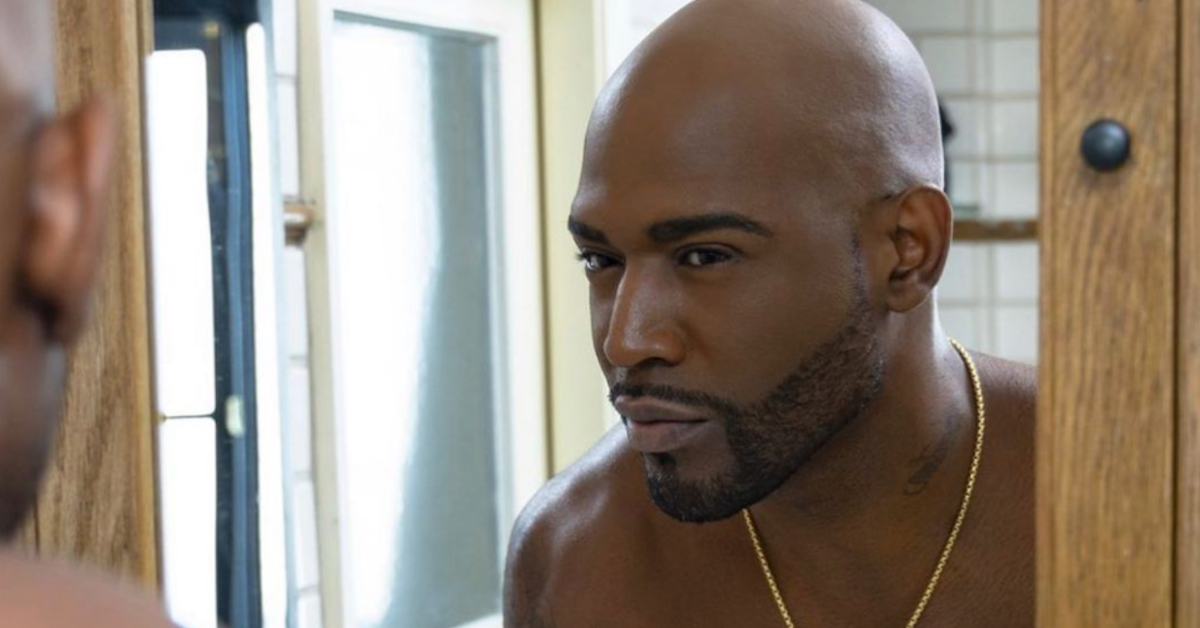 Article continues below advertisement
Karamo says his 'Queer Eye' co-stars have supported each other during these tough times.
Although seeing friends and co-workers is somewhat of a rarity these days, Karamo tells us that he and his four co-stars have stayed in close contact throughout the entirety of the pandemic. In fact, he says they were even able to hang out on a few different occasions in a safe and socially-distanced manner.
"The five of us — I'll tell about the five of us — have been supporting each other [throughout the entire pandemic]," he tells us. "In fact, Tan and I had lunch two or three days ago, which was really nice. We just talked about how we were both feeling, and we completely checked in on each other. It was such a beautiful lunch! I got up and was like I really love you! And he's like I love you!"
Article continues below advertisement
"Bobby's [also] come over," he says, telling us that Bobby recently became a first-time dog dad, and he gave him a ton of Febreze Fabric Refresher, whom he partnered with for Adopt-A-Dog Month.
"I just gave him a bunch of Febreze because his house is so fancy, and I'm like 'here you go, take this Febreze, I got a whole bunch' and I even gave him some of the ones I bought myself and was like, 'this is going to be perfect for your dog.'"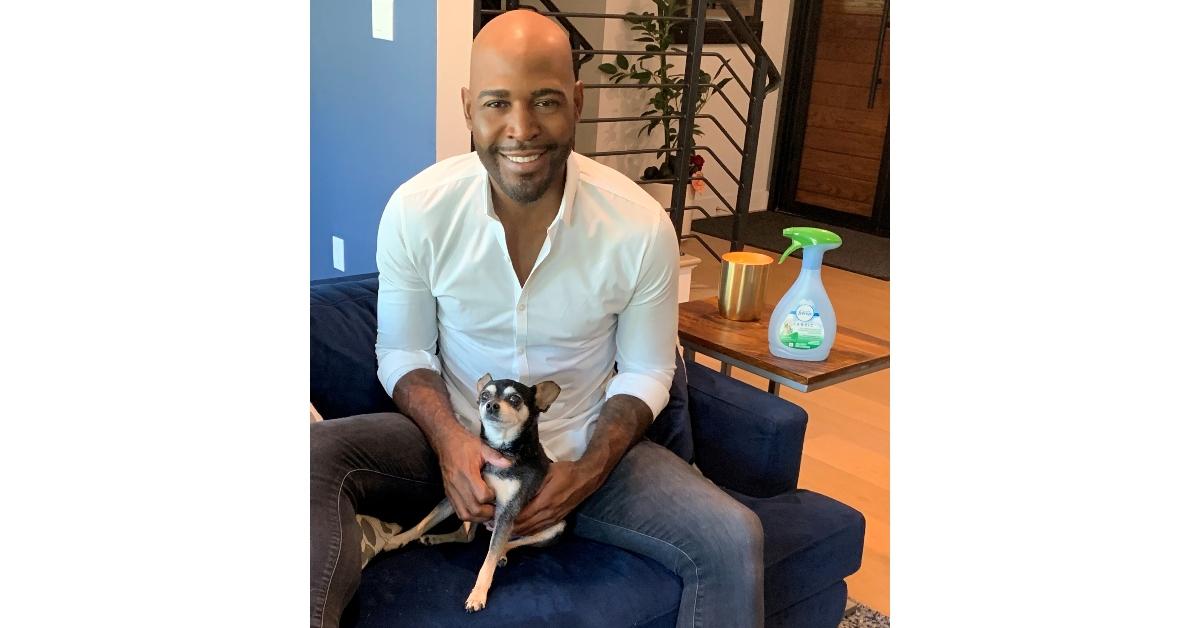 Article continues below advertisement
In his free time, Karamo is learning to pursue what he loves, and to take time for himself.
Although there's no "right" way to spend time in quarantine, it sounds like Karamo is nailing this lockdown. He's picked up a variety of new hobbies, from learning French to learning how to fly a helicopter, and he's also learned to take some time for himself, without feeling ashamed that he isn't giving his time to others.
"Antoni and I have sort of had similar quarantine experiences, where we've just been living our best lives," Karamo explains. "He went sailing yesterday, I'm trying to learn how to fly a helicopter. For me, it's been about exploring what makes me happy. I'm learning French right now! It's about like, what can I do that's going to bring happiness to me?"
Article continues below advertisement
"I think so many times, as POC, as women, as people in the LGBT community, we are told that you have to walk in and make other people happy, that you have to appease other people. Especially as women — let's be real. It's sort of like if you're too strong or if it's about you. It's the exact opposite!" he says.
While we were really hoping Karamo was going to say they were in the process of planning Season 6, he says they won't start filming again until 2021. Until then, we'll just have to binge-watch the series all over again.