Fans Are Convinced That Karl-Anthony Towns and Jordyn Woods Are Dating
Karl-Anthony Towns and Jordyn Woods were spotted out and about on several occasions in the past few months. So, are they boyfriend and girlfriend?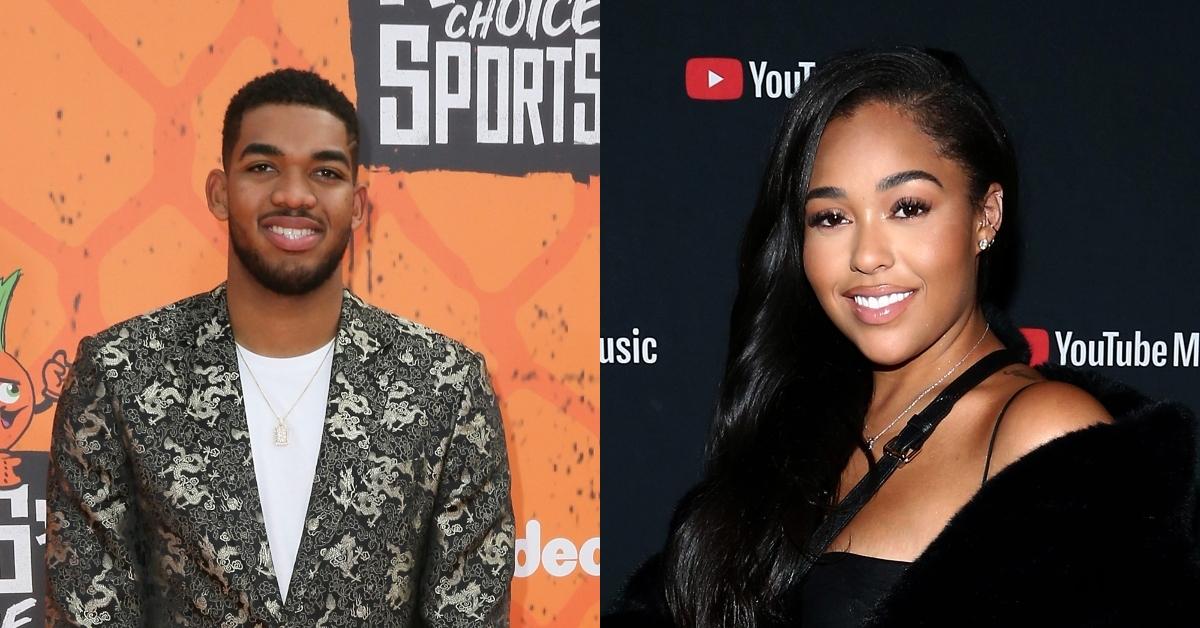 Jordyn Woods turned 23 on Wednesday, Sept. 23, 2020. To celebrate the big event in style, she threw a days-long bonanza involving horse-riding, an outing to an aquarium, and a sailing adventure — all of which she chronicled via an Instagram Story.
As to the part that caught fans' attention the most? One of the photographs sees Jordyn and pro-basketball player Karl-Anthony Towns get up close and personal. The snap led many to wonder: are they boyfriend and girlfriend?
Article continues below advertisement
According to a new rumor, Karl-Anthony Towns might be dating Jordyn Woods.
Karl-Anthony made several appearances in Jordyn's latest Instagram Story. In one frame, he performs an adorable dance on the front deck of a sailing boat rented for the big occasion. Jordyn also shared an Instagram Story originally appearing on her sister Jodie's account in which she and Karl-Anthony are casually posing in front of a black Lamborghini he allegedly gifted to her. "Parents," read Jodie's caption.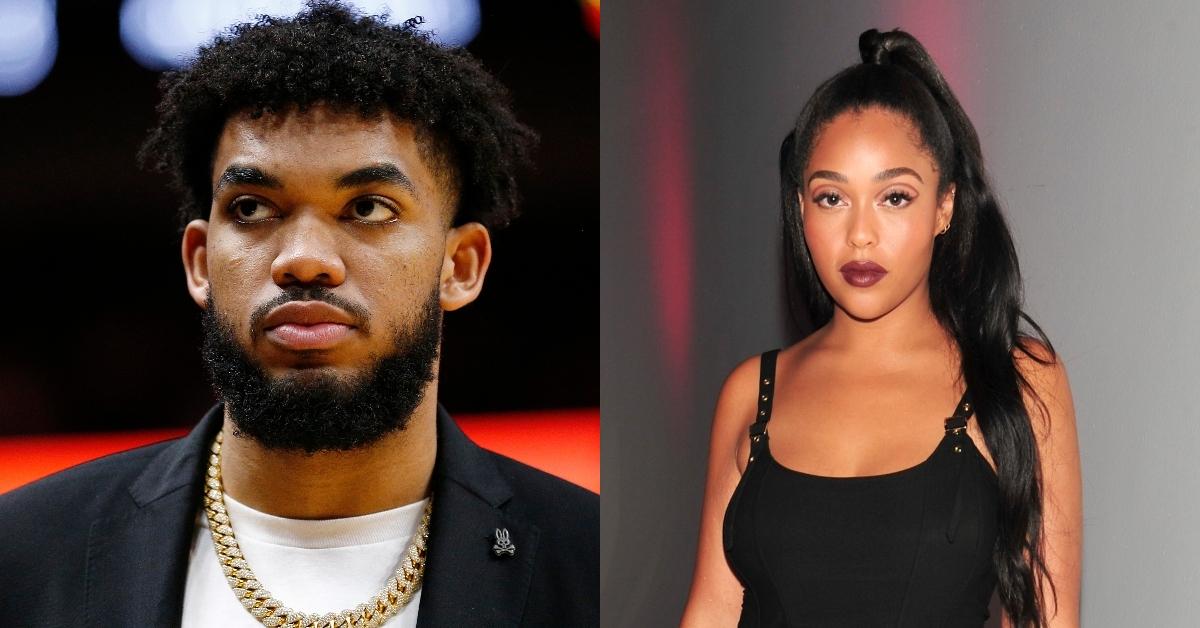 Article continues below advertisement
More importantly, however, Karl-Anthony also took it to Instagram to wish Jordyn a happy birthday, sharing a photograph that sees him casually grab her butt. Jordyn shared it to her Instagram Story — which knocked fans out.
"I am HERE for KAT and Jordyn Woods tbh. That's a good look for both parties," tweeted a person.
"KAT dating Jordyn Woods is a moment most pleasing to me," wrote another fan.
"i had no idea jordyn woods and KAT were dating. that's so cute," remarked somebody else.
Some insist that Jordyn and Karl-Anthony are just close friends.
The pair has been spotted out and about on various occasions. In July 2020, they had dinner at a restaurant in Malibu, Calif., which many interpreted as a sign indicating that they might be more than just close friends. According to another rumor, they may have been quarantining together. However, a source close to the couple told Hollywood Insider in August 2020 that Jordyn and Karl-Anthony are not dating.
"Jordyn and Karl are good friends, they are not dating," the insider clarified.
Article continues below advertisement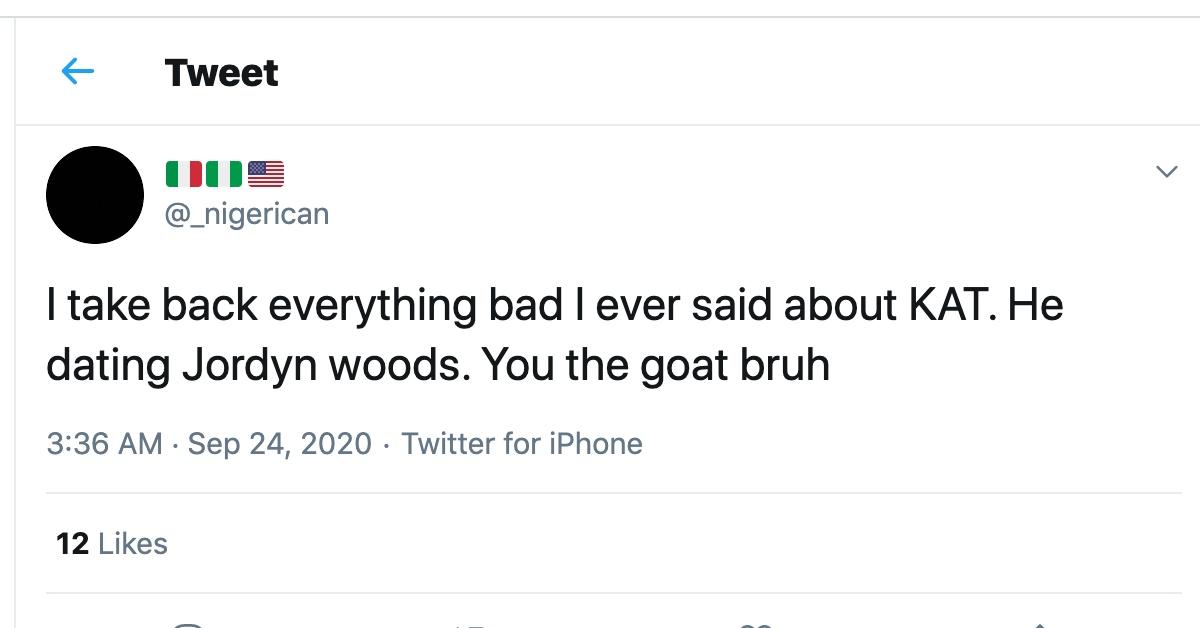 "Karl is friends with Jordyn's entire family and he's been going through a very tough time since April when his mom died," they said, before adding that "when Jordyn and Karl go out they are always with a group [...] she's trying to help him through a tough time as a friend, she's very caring."
There is, of course, a chance that the insider was merely trying to cover up for the couple.
Article continues below advertisement
Karl-Anthony's ex-girlfriends include fitness model Kawa Andrade.
Karl-Anthony and Kawa Andrade first started talking on Instagram after the star slid into her DMs. In the spring of 2016, Karl-Anthony spent the off-season in Hawaii visiting his girlfriend. They broke it off in 2018, after Kawa became the victim of a cheating scandal.
According to a vicious rumor, Kawa spent some time with another basketball player, Jimmy Butler, while she was in a relationship with Karl-Anthony. It's understood that the allegations were false. However, the couple broke up shortly afterward.