Is ESPN Host Katie Nolan Married? She's Reportedly Dating a Comedian
Katie Nolan is the host of 'Always Late with Katie Nolan' and she's gotten attention for her feud with Jason Whitlock. Details on if she has a husband.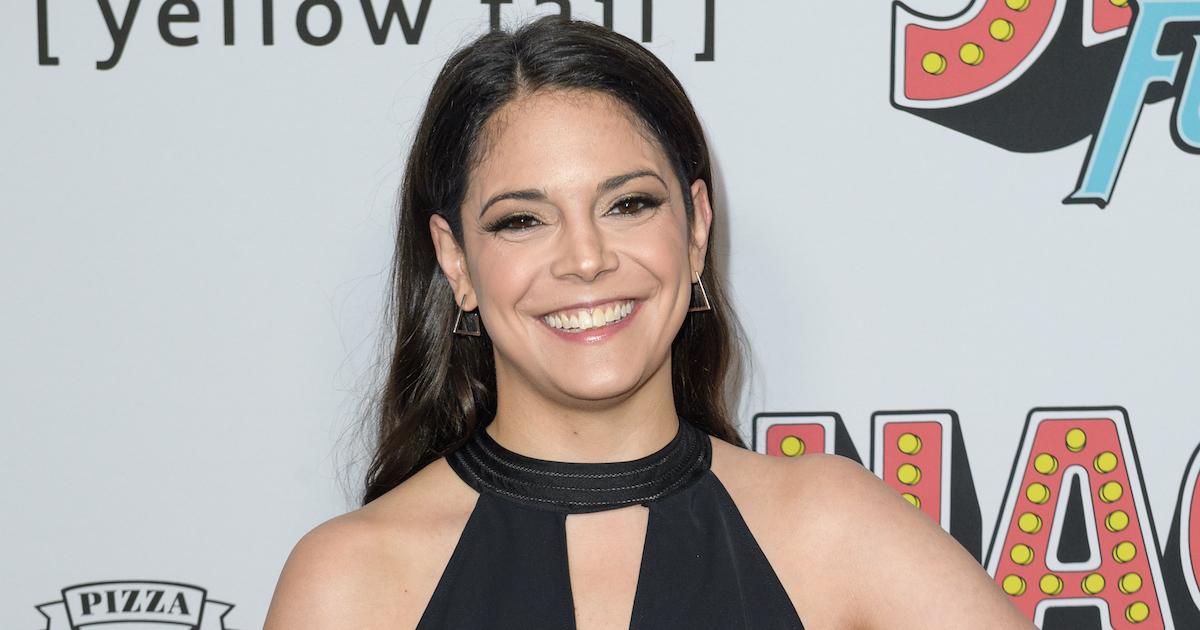 After getting noticed for her blog B-----s Can't Hang in 2011, which she created while working as a bartender, Katie Nolan began her commentating career on the YouTube series Guyism Speed Round. She spent several years working with Fox Sports, and in 2017, she was hired by ESPN.
The 33-year-old Boston native now leads the charge on her weekly ESPN2 show Always Late with Katie Nolan, and on her podcast Sports? With Katie Nolan. Her series was nominated for an Emmy Award in 2019.
Article continues below advertisement
In a previously male-dominated sports hosting world, Katie has been celebrated for her presence on the top sports networks.
Outside of her public career, Katie is very private about her personal life. Does Katie Nolan husband? Keep reading to find out what is known about her romantic life, and to learn which comedian she has been linked to in recent months.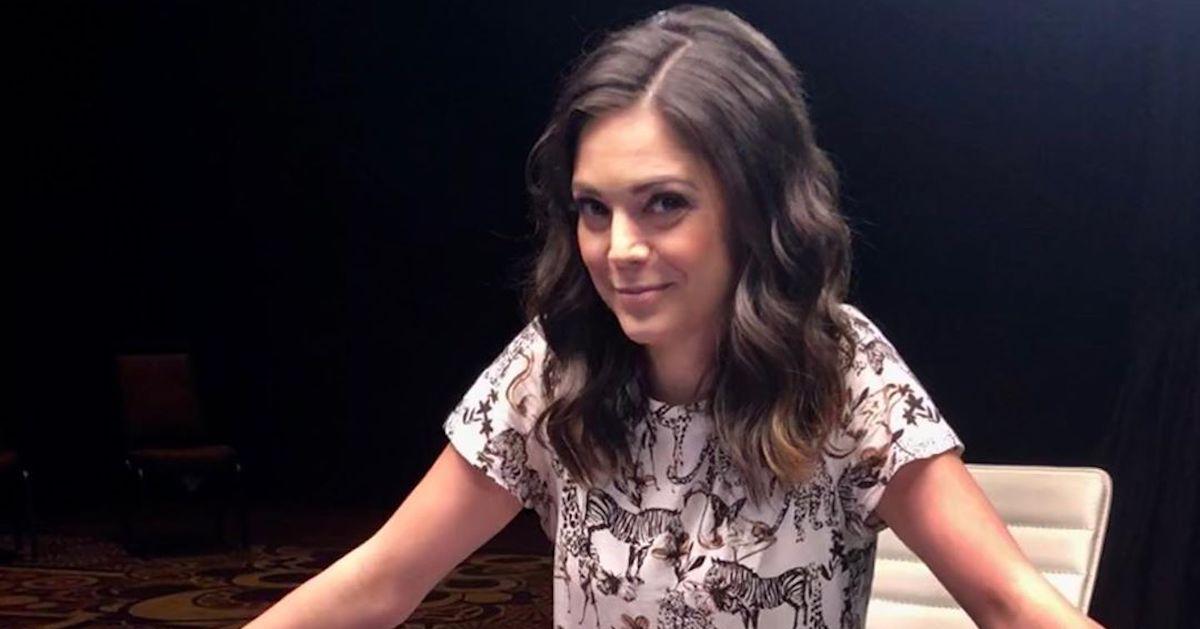 Article continues below advertisement
Who is Katie Nolan's husband? Who is Katie Nolan dating?
The sports host is not married, but she is reportedly dating someone from a hit TV show. Back in May of 2020, Page Six reported that the Always Late with Katie Nolan star was dating Dan Soder.
The 37-year-old was born in Connecticut, but he was raised in Colorado. He moved to New York City after graduating from University of Arizona in order to pursue comedy.
He is an actor and a comedian who is currently starring on the Showtime series Billions alongside Paul Giamatti, Damian Lewis, and Maggie Siff.
His character on the show is Dudley Mafee, the first employee of Taylor Mason Capital.
Article continues below advertisement
Before snagging a regular role on Billions, he frequently made appearances on the MTV2 series Guy Code. He is one of the co-hosts on the Sirius XM radio series The Bonfire. He also performs stand-up, and several of his sets have aired on TV.
He has worked with Amy Schumer multiple times as well; he starred in four episodes of Inside Amy Schumer, and he had a cameo in her 2015 film Trainwreck.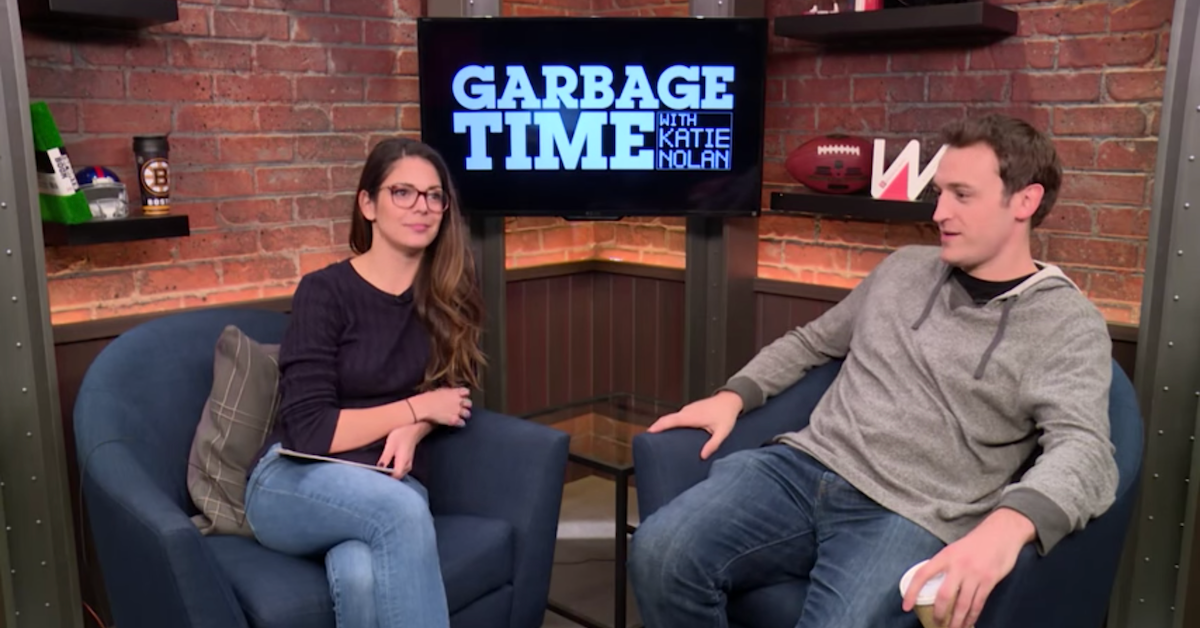 Article continues below advertisement
In 2019, he starred in the film Drunk Parents, and he voiced a character in an episode of Robot Chicken. His other credits include Tarantula (2017), Difficult People (2017), and It Had to Be You (2015). He is set to appear on the short film The Recovery Call.
How did Dan Soder and Katie Nolan meet?
Dan has been a frequent fixture on Katie's various shows over the years, but it's unclear if that's how the two first connected. The comedian went on her Fox Sports show Garbage Time for the first time in 2015. He's also appeared on Always Late with Katie Nolan and her podcast, Sports? With Katie Nolan.
According to the Page Six report in May of 2020, the two had begun dating a few months earlier.
Article continues below advertisement
Dan and Katie do follow one another on Instagram, but they have not confirmed the relationship rumors themselves. Katie posted a photo with Dan on her feed in January of 2017, when he first went on Garbage Time.
His last appearance on Always Late was in December of 2019. If the rumors are true, then we can potentially expect to see more of Dan on Katie's shows.