Kat Von D and Her Husband, Leafar Seyer, Are the Proud Parents of One Young Son
Fans worldwide know Kat Von D as a renowned celebrity tattoo artist as well as a makeup guru, but does she have any children? Details on her family.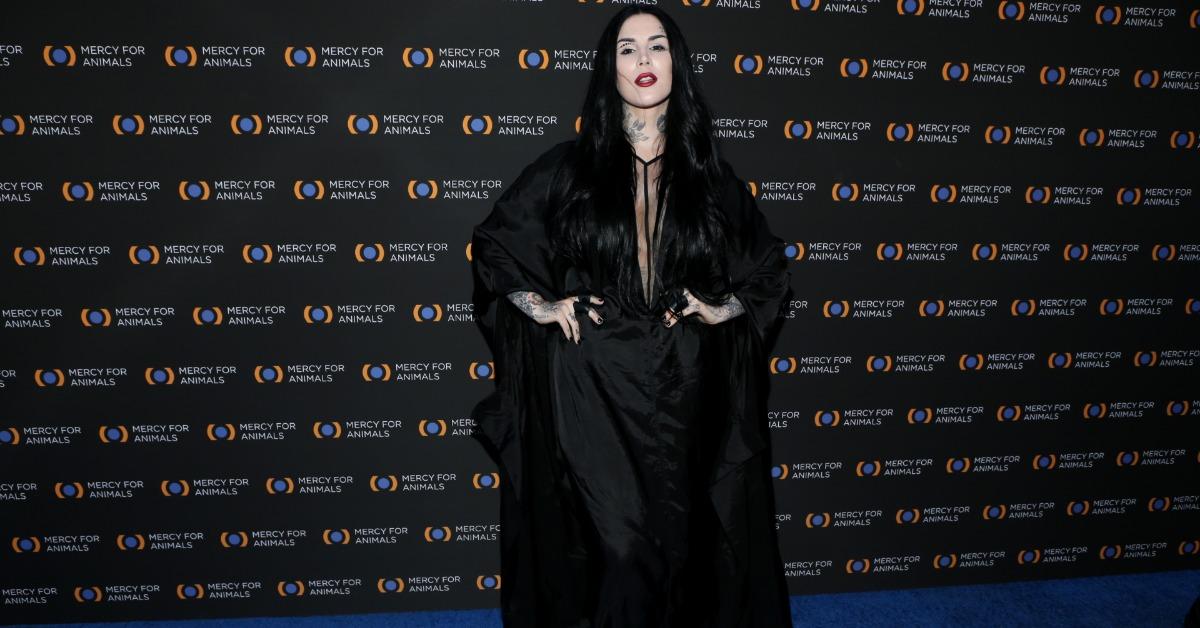 Ever since her tattooing skills were first showcased on LA Ink back in 2007, Kat Von D's name has become synonymous with the celebrity tattoo world. Over the years since, she has built her name into a successful brand that extends beyond permanent ink into makeup and other business ventures as well.
Article continues below advertisement
With that being said, for however many fans are familiar with Kat for her prowess with a tattoo gun and makeup brushes, not as many may know who she is as an individual outside of her work. So, does Kat have any children, and what else do we know about her personal life? Keep reading to find out.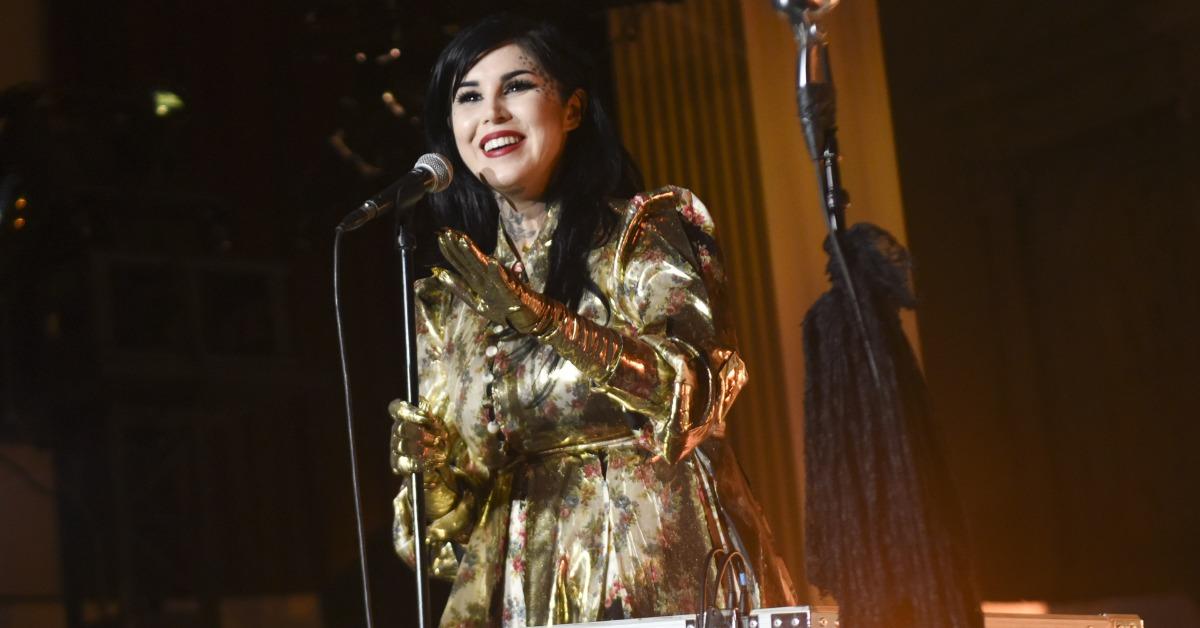 Article continues below advertisement
Does Kat Von D have any children?
The renowned tattoo and beauty personality actually is the mother of one child: a son named Leafar Von Drachenberg Reyes. Kat initially revealed that she gave birth to the baby on Dec. 2, 2018, via Instagram. In that post, she shared an image of her husband, Leafar Seyer (birth name Rafael Reyes), and gave fans a quick update on how post-pregnancy life was treating her.
"Meet our beautiful baby boy, Leafar Von D Reyes," she wrote at the time. "Thank you to all our beloved friends+family, fans+followers for your patience in us announcing his long-awaited arrival!"
Kat also mentioned at the time that the couple was taking a small break from social media to "focus on the baby and our amazing relationship transitioning into amazing parenthood."
Little is known about the baby as he isn't even 3 years old, but Kat occasionally posts about him on social media.
Article continues below advertisement
Who is Kat Von D's husband? She and Leafar Seyer have been married since 2018.
Kat didn't bring her bundle of joy into the world alone, as she and Leafar have been together since 2018. Leafar is regarded as the founder of the "Cholo goth" genre of music, per Wikipedia, which depicts the dangerous reality of gang life as a member of the nation's most violent Latin gangs.
Article continues below advertisement
In a 2015 interview with Vice, Leafar, who is the lead member of the group Prayers, explained of his music that it "is a testament to the life I'm living [and] to the people that have fought for me and to all those that have opposed me."
Gang life has affected Leafar's upbringing from a young age. When he was just a teenager, the star joined the Sherman 27th Street Grant Hill Park gang in San Diego.
Article continues below advertisement
Leafar was affiliated with gang life for some time after that, but in 2011, he decided to share his experiences with the world and wrote Living Dangerously about his time being on the other side of the law. Aside from writing and music, Leafar has also worked as an artist in multiple different capacities over the years.
He met Kat Von D back in 2016 after he requested that she appear in one of Prayers' music videos.
Their relationship quickly began developing after that. Just a year later, Leafar wrote the song "Black Leather" for Kat, which she featured on as well. The couple was officially married on Feb. 21, 2018, in Beverly Hills, followed by a reception just for family and friends, which was held on June 2, 2018.
They welcomed Leafar Jr. into the world on Nov. 29, 2018.