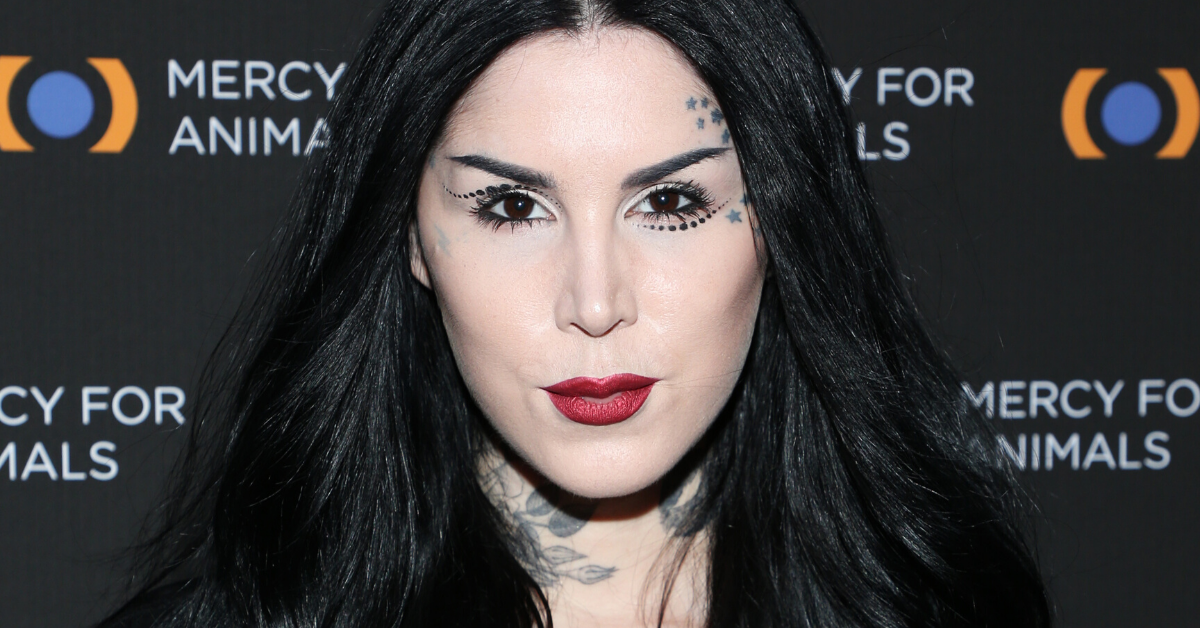 Kat Von D Says She's Selling Her Makeup Brand to Become A Singer
By Devan McGuinness

Jan. 16 2020, Updated 4:24 p.m. ET
It has been 12 years since Kat Von D started her makeup brand, but all good things come to an end for better things, it seems. The tattooist and beauty guru took to Instagram to share that she has cut all ties with the brand and is launching a career in singing. Yep, Kat Von D is selling her makeup brand, Kat Von D Beauty. 
Article continues below advertisement
"This past year has been one of great change for me," she starts her post off. "As many of you know, I gave birth to my beautiful baby boy, launched my vegan shoe line, and am now busy prepping to release my long awaited album in the Spring, followed by an international tour!"
Article continues below advertisement
Her announcement isn't something her fans really saw coming because she's always been so heavily involved in every aspect of her beauty brand. She's a very strict vegan and it was important to her to ensure every part of her beauty line respected the vegan lifestyle from the packaging to the products. 
Kat Von D is selling her makeup brand to her partner, Kendo.
The soon to be singer shared that she tried to balance motherhood, her makeup line and everything else, but realized she's not able to do everything she wants at the level she wants. "It's hard to admit this," she says, adding, "since I've always said, 'you can do everything and anything.' But I don't think admitting one's limits is a bad thing."
Article continues below advertisement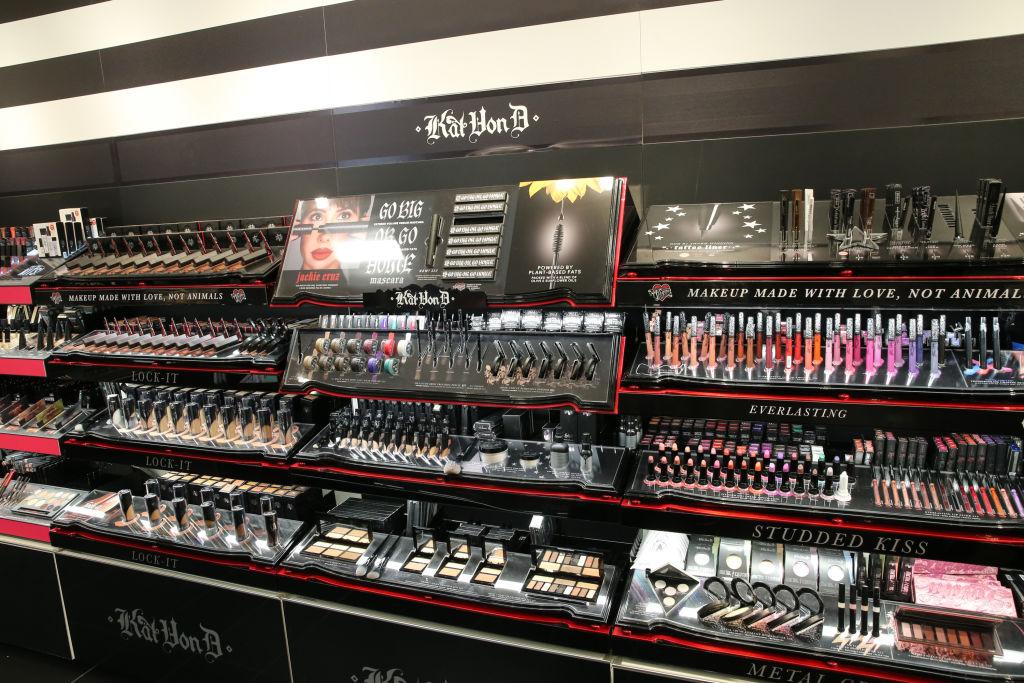 So, who's owns the company now? Turns out, it's staying in the business family. Kat shares, "I've decided to sell my shares of the brand, turning it over to Kendo, my partners for the past 11 years." Despite the brand in the hands of a team she trusts, she said it wasn't an easy decision, but she believes with Kendo in the driver's seat the makeup line will "continue to thrive and grow."
Article continues below advertisement
The Kat Von D Beauty line is rebranding.
 On top of the announcement that Kat was leaving comes the news that her beauty brand is also going through a rebranding process. "In order to avoid any confusion with such a big change, Kat Von D Beauty will take a moment to rebrand itself, so you will start noticing the change from KatVonD Beauty to KvD Vegan Beauty," she shares.
Article continues below advertisement
Kat Von D and her makeup line had previous controversy.
Earlier in 2018, Kat and her involvement in the Kat Von D Beauty line came under fire after the star made a controversial statement that she was not going to vaccinate her child. She continued to hold that she was not an "anti-vaxxer," but despite this, there was an enormous uproar online and people threatened to boycott her products, and several still do to this day.
Despite the controversy, fans took to her latest statement on Instagram and left a lot of positive messages. They said they're excited about her album so we're sure she's going to do well in her next venture, too.