Good makeup is basically modern day sorcery. Have a big chin and want to round your face? Makeup can do that. Want to give yourself an aquiline nose? No problemo. Wanna have sultry, smoky eyes and glowing, radiant skin even though you wake up looking like an Idaho potato? Fear not, because there's a little thing called cosmetics and you're going to love it.
There's no limit to what you can do with some solid makeup and a bit of know-how, heck, you can even give yourself a better butt. Not all cosmetics are created equal, however and a quick search of some reviews on the internet makes this fact of life abundantly clear. The trouble is, you have to actually slough through the reviews and do some actual research to find out what's going to make you look fabulous and what's going to give you an awful skin rash.
Thankfully there are some beauty lovers out there who've made an effort to inject some humor into their product reviews. Who cares if some of them are unintentionally hilarious? As long as you're laughing, amirite?
Twitter user Lahari found this amazing review of Kat Von D's tattoo eyeliner that has me convinced it's a heck of a product.
I mean, they snapped a photo of themselves immediately after a car accident and still looked super fly.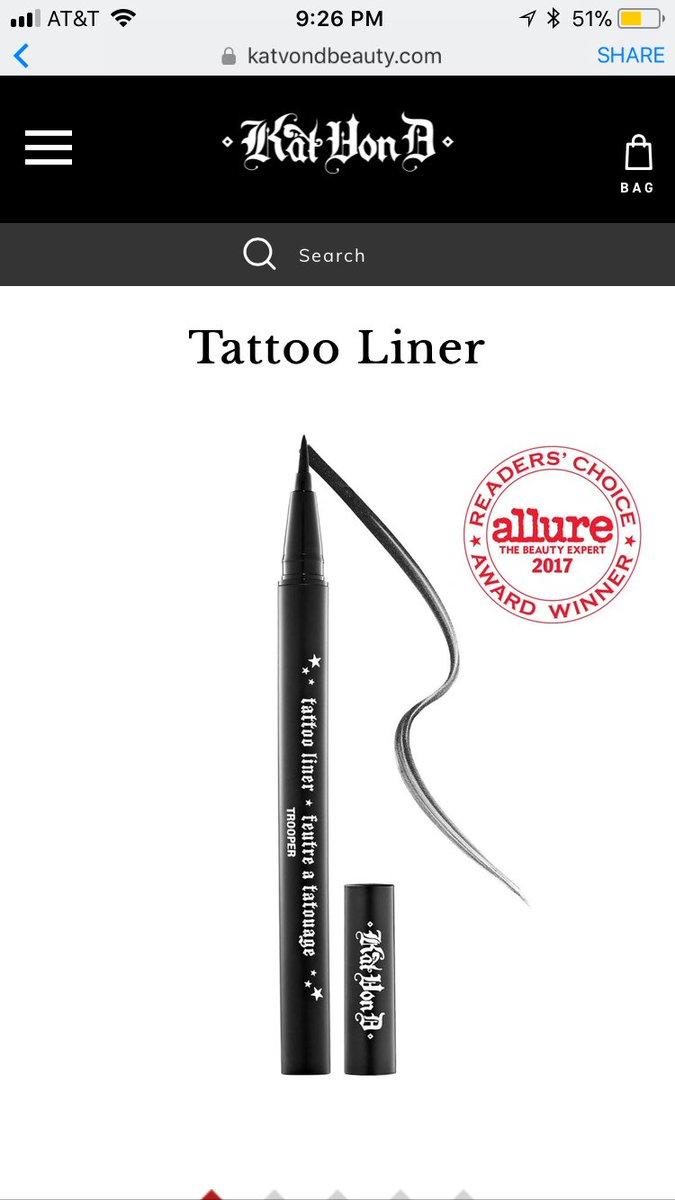 The review they left was glowing. So glowing in fact they vowed to never purchase another eyeliner again.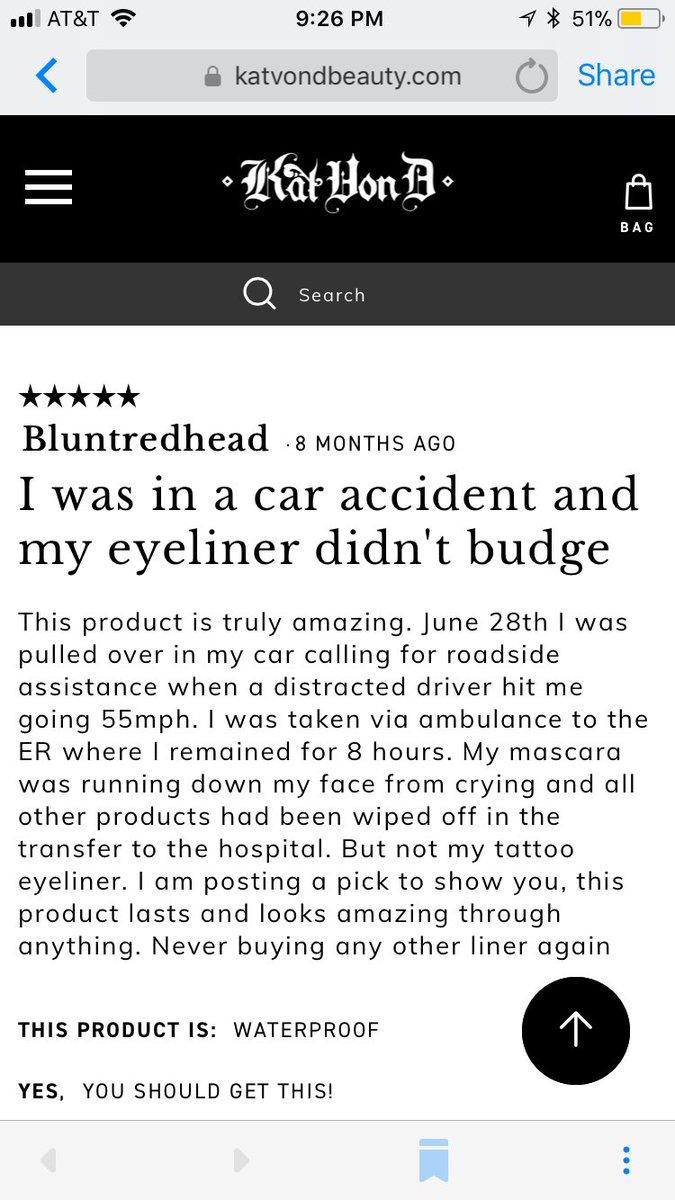 And for anyone who says, "pics or it didn't happen": voila.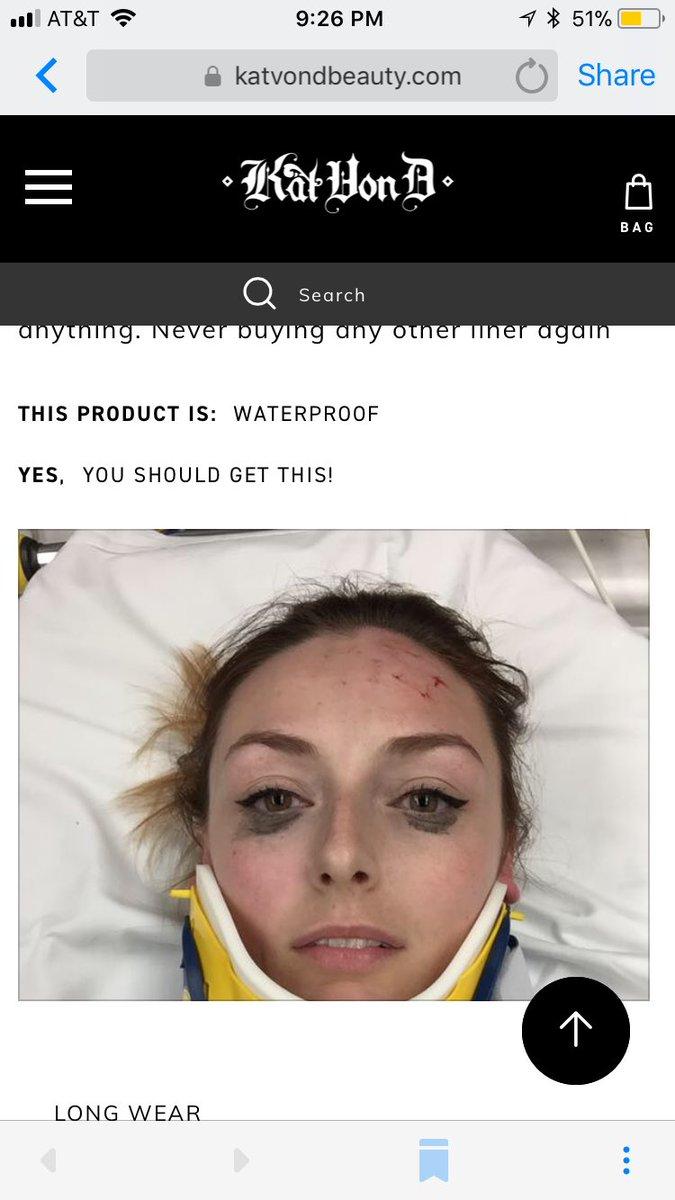 Eyeliner is one thing, but what about skin cream that evens out your tone and makes you look like a goddess incarnate walking the earth?
This one Fenty user was a happy customer and humble bragged all over the place.
Another happy Fenty customer said that the beauty products are so good that she was able to "find a husband" and have "2.5 kids."
If the Kat Von D eyeliner review doesn't have you convinced, then maybe this woman who found a product that was "tequila-drunk-proof" will tickle your fancy.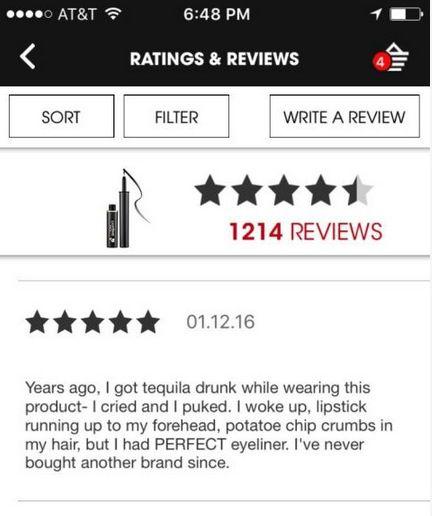 A setting spray that lasts for 6 hours of hunh and 4 hours of what now?!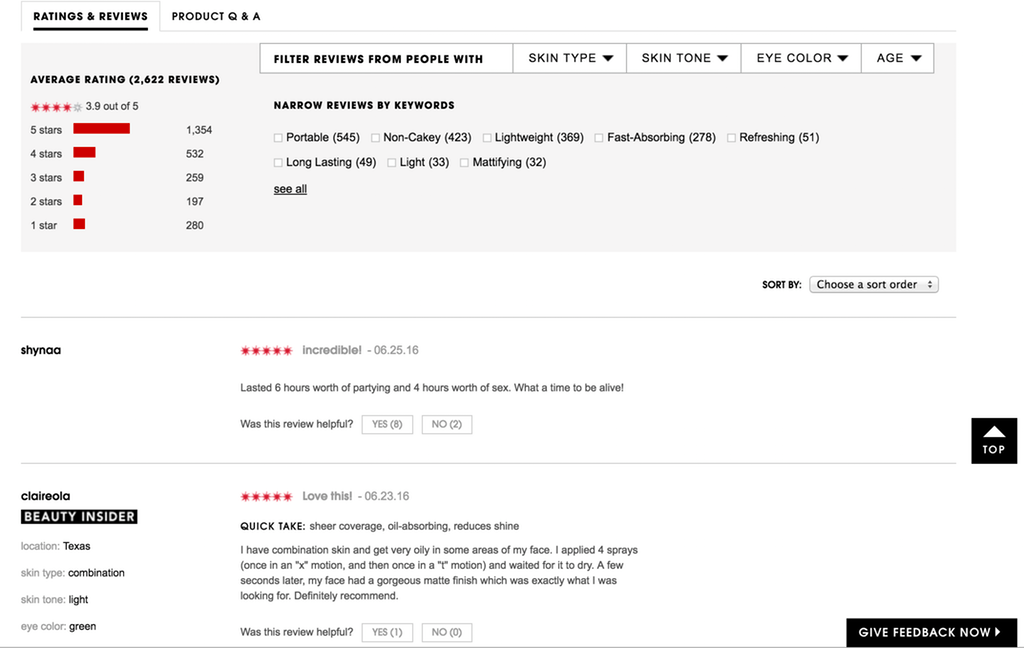 Some reviews are very, very graphic.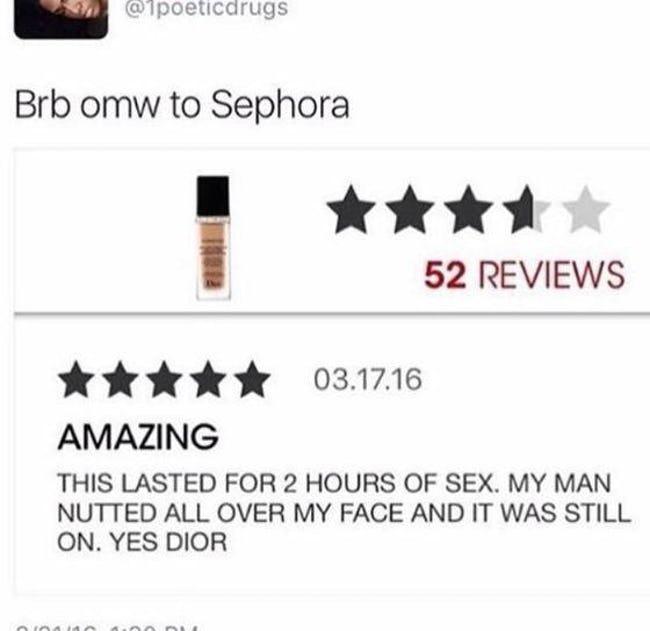 Remember Kylie Jenner's lip kit fiasco, when a lot of her wands that shipped ended up looking like Cynthia from Rugrats?
Some of the reviews aren't actual product testimonials per se, rather memes that lovers of all things makeup will appreciate.
If you're trying to rid yourself of circles beneath your eyes, then look no further.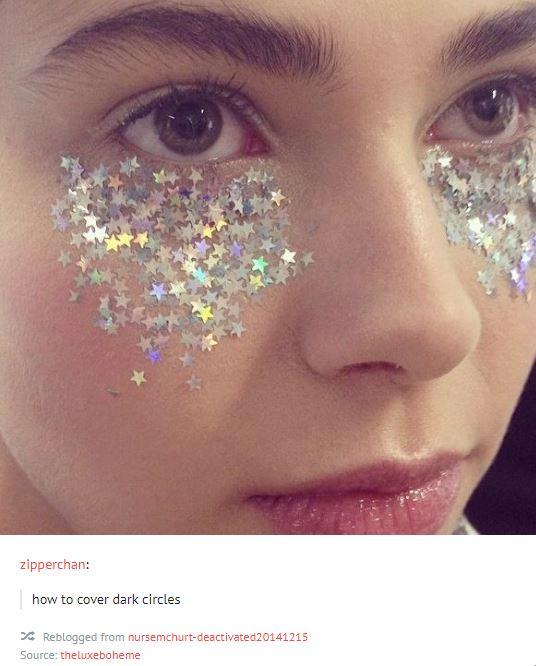 Want to look like you look beautiful without makeup? Master the no-makeup look!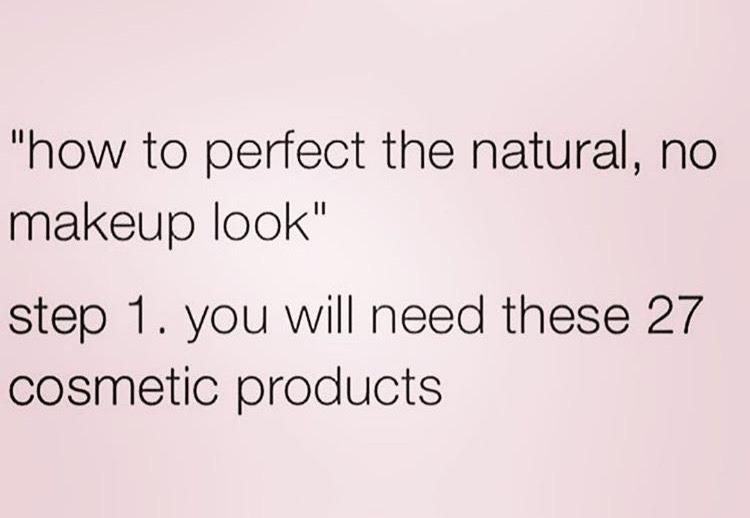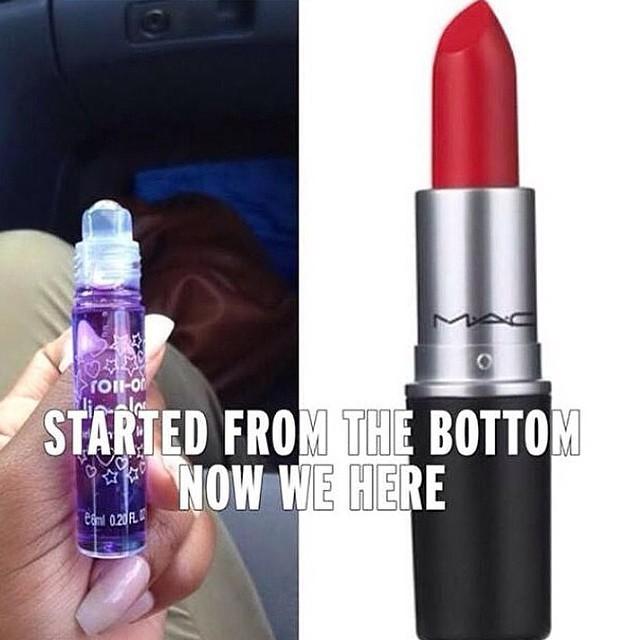 Why are makeup names always so ridiculous?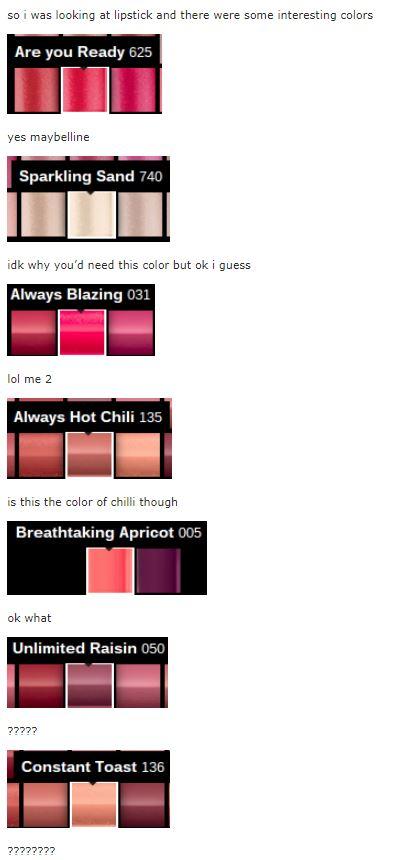 Some of these are just too easy to relate to.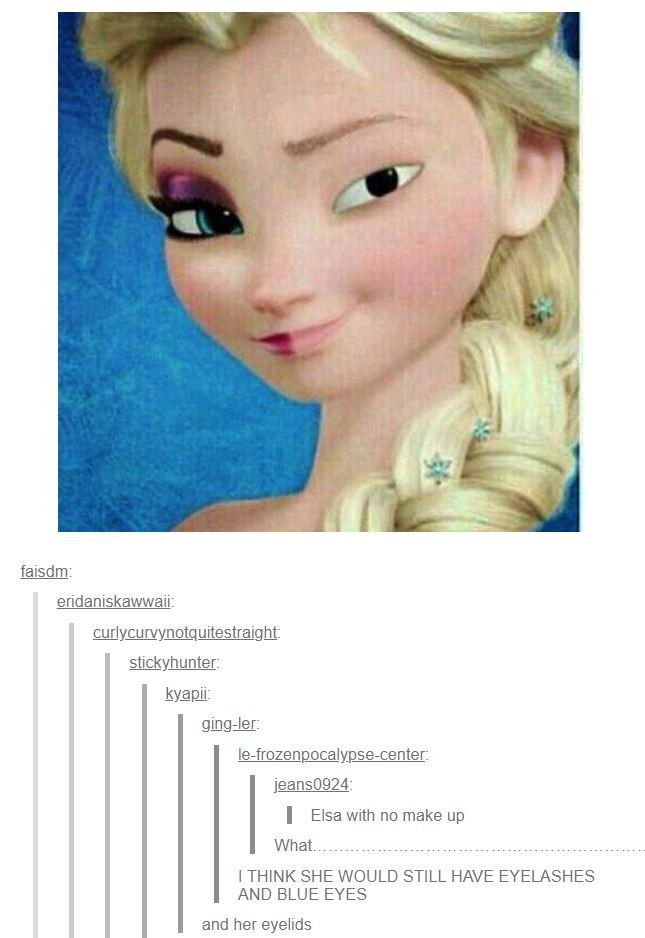 The comforting lies we tell ourselves.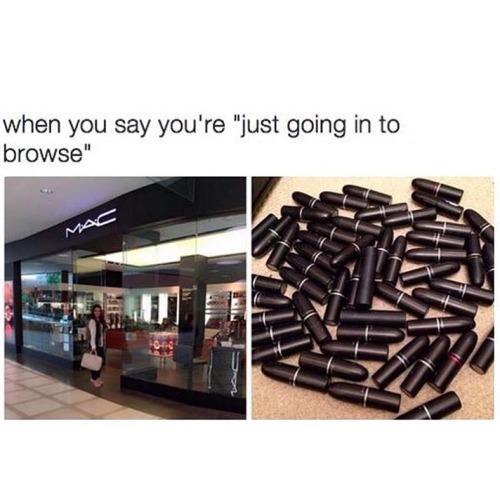 Although I don't wear any makeup because it's bad enough that I have to keep hair on my face let alone any powders, sprays, or creams, I can appreciate and be fascinated by all these reviews and memes.
For all the makeup lovers out there, keep slaying.