Everything You Need to Know About Tati Westbrook's New Beauty Line
Tati Westbrook's beauty line, Tati Beauty, launched today with a gorgeous eyeshadow palette. Here's what you need to know about the price, launch, and if it's manufactured by Seed Beauty.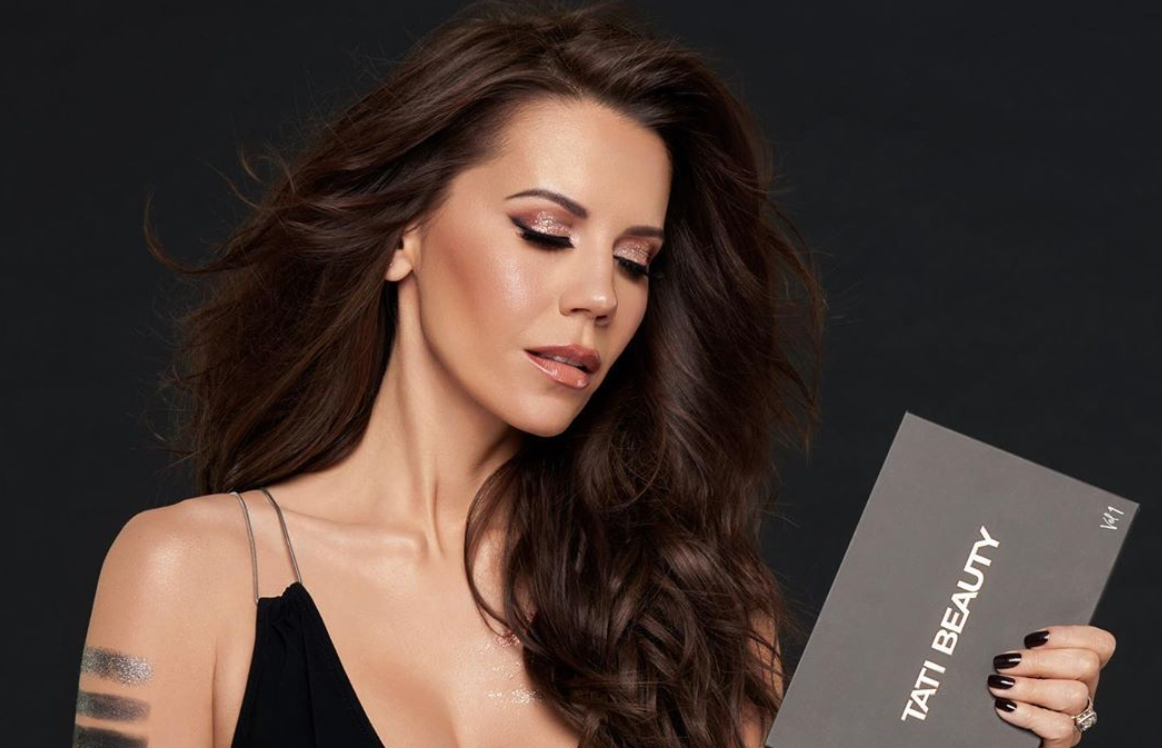 It's about time beauty YouTuber Tati Westbrook launched her own beauty line. The move makes sense, since Tati has been making beauty videos for the last ten years, covering everything from unboxing, beauty shopping hauls, tutorials, and more.
Article continues below advertisement
Tati is truly one of the original beauty queens of YouTube, and with 9.73 million YouTube subscribers, you can't really argue with that. Plus, this wouldn't be Tati's first business venture (she also has Halo Beauty, a beauty supplement line). Here's what you need to know about Tati Beauty.
The beauty line, called Tati Beauty, has debuted with a glam eyeshadow palette.
Article continues below advertisement
The Textured Neutrals Volume 1 palette, which already has a glowing review from YouTuber and fellow beauty guru Manny Mua, has 24 shades which include matte, metallic, glitter, and sequin finishes. The palette has a gorgeous warm array of shades, including nudes, silvers, oranges, reds, and pinks. The coolest part about the palette is that it's designed to go with different skin tones and moods. There are six "themes": Memory, Ritual, Story, Soothe, Aura, and Poet.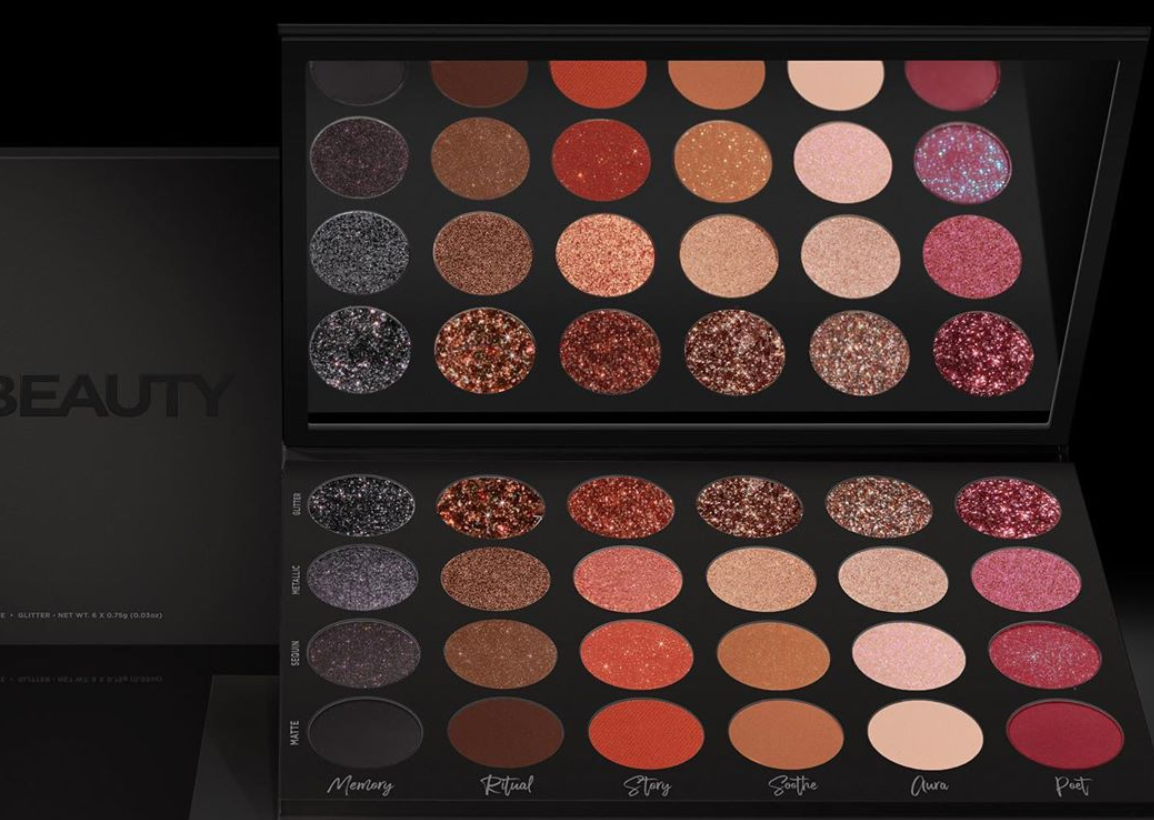 Article continues below advertisement
Manny Mua, who demonstrates swatches of the shades, describes them as very "creamy." As you can tell from the video, the shades are highly pigmented — a little goes a long way. Manny is able to blend the shades, easily creating a beautiful monochromatic look. You can check out other reviews from Allie Glines, RachhLoves, and Tati herself.
Article continues below advertisement
How much does the Tati Beauty palette cost?
The palette is going for $48, which is a reasonable price for 24 shades. The quality is totally there, as you can see from all the initial YouTube reviews. You don't have to use a lot of the shadow to get a deeply pigmented look, and from what we can tell, the creamy texture makes it so that the makeup actually stays put. Plus! The palette is vegan, cruelty-free, and doesn't contain parabens. Definitely worth the price tag.
Where can I buy the Tati palette, and when does it launch?
The palette went on sale today, October 25, at 10 a.m. PST on TatiBeauty.com. It hasn't sold out *yet* (props to Tati for being so prepared and having a full inventory!) so if you're drooling over all the pretty shades, add it to your cart before it does.
Article continues below advertisement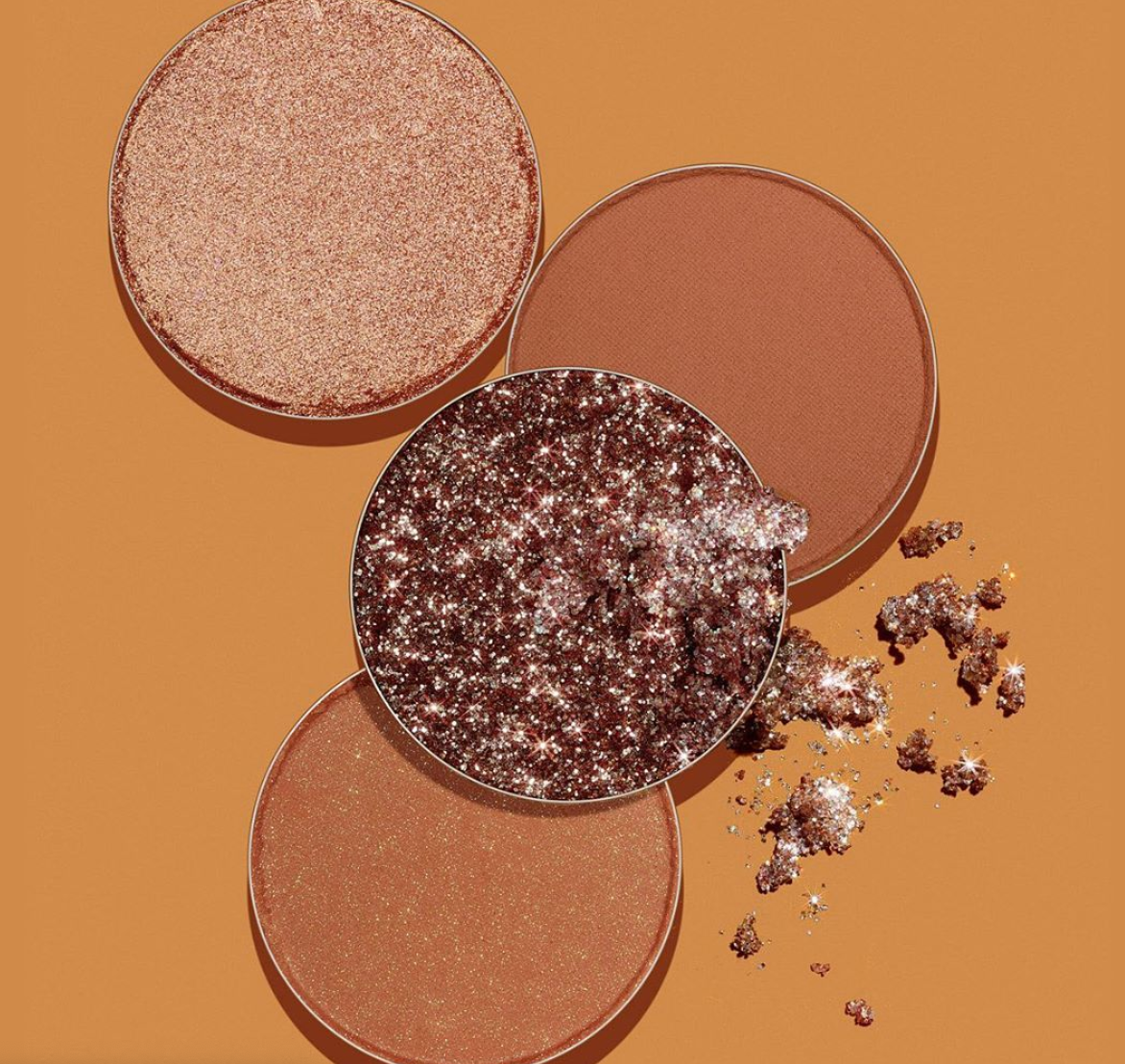 Does Seed Beauty make the Tati Westbrook palette?
Good question. For those unfamiliar with Seed Beauty, they're the California-based beauty manufacturing company behind Kylie Cosmetics and Colourpop. Seed was founded in 2014 by brother and sister John and Laura Nelson. Colourpop especially has had tons of collabs with beauty influencers, including Jenn Im, Bretman Rock, Zoella, and more. But is Seed actually manufacturing Tati's makeup line?
Article continues below advertisement
As of right now, that hasn't been disclosed (and Seed's website is currently down). Beauty fans may be wondering, since the palette does have a very Colourpop look and feel to it.
Article continues below advertisement
Twitter is obvs on fire over the Tati Beauty palette. 
Article continues below advertisement
Article continues below advertisement
Have James Charles or Jeffree Star said anything about Tati's palette? 
As you may know, there was some major drama between Tati and James Charles. While it seems to have cooled down, James hasn't said a peep about Tati Beauty as of yet. Similarly, Jeffree Star and Tati aren't on great terms either. As of now, Jeffree and Tati don't follow each other on social media. It's a bummer to see YouTube influencers not supporting one another.
Article continues below advertisement
What's next for Tati Beauty? When can we expect more collection launches?
For now, we know that Tati has 30 collections planned. Hopefully they come sooner rather than later (hello, Christmas wish list!), because just her palette alone is to-die. Take all my money, Tati!