The James Charles and Tati Westbrook Drama Explained
What is going on between YouTubers and (former?) BFFs James Charles and Tati Westbrook? Here is a breakdown of the drama.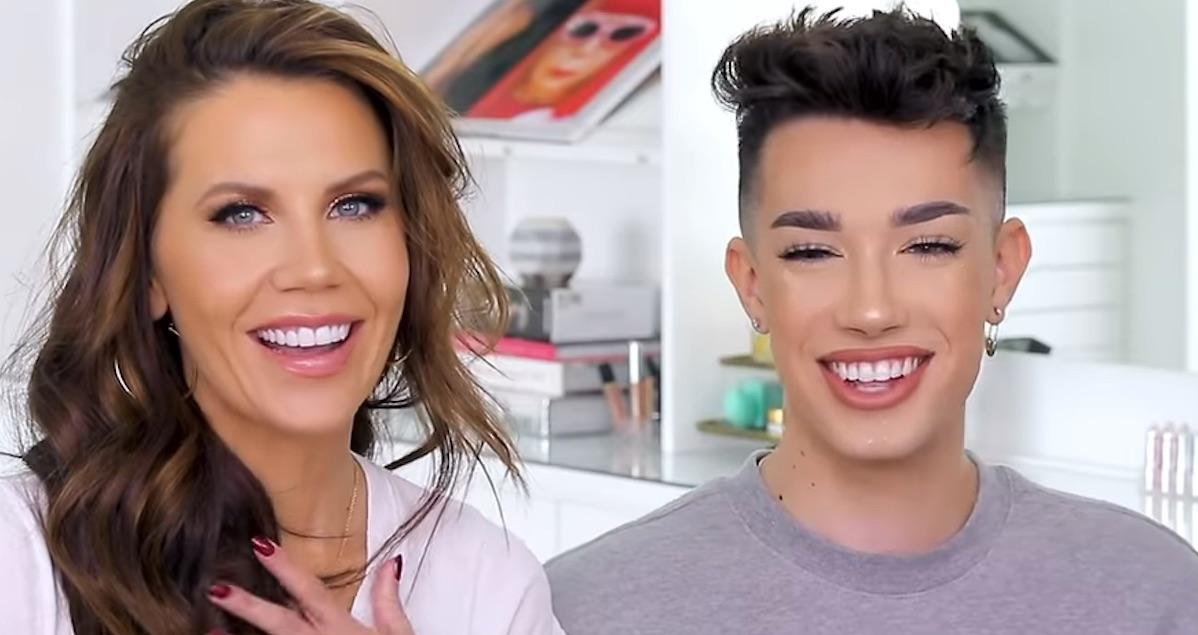 Article continues below advertisement
"Congratulations to one of my best friends & my second parents, @GlamLifeGuru," James tweeted at the time, alongside a photo with the brunette beauty. It was such an honor to be here for their special day."
However, fast forward two years, and the BFFs are feuding — and their fans can't take the drama.
So, what happened between James Charles and Tati? 
Article continues below advertisement
It all started when James promoted Sleep Vitamins by SugarBear Hair on his Instagram page. While the move seemed innocent enough — and very common for a social media influencer — Tati felt the endorsement was a betrayal, especially because she is the founder of a competing beauty brand called Halo Beauty.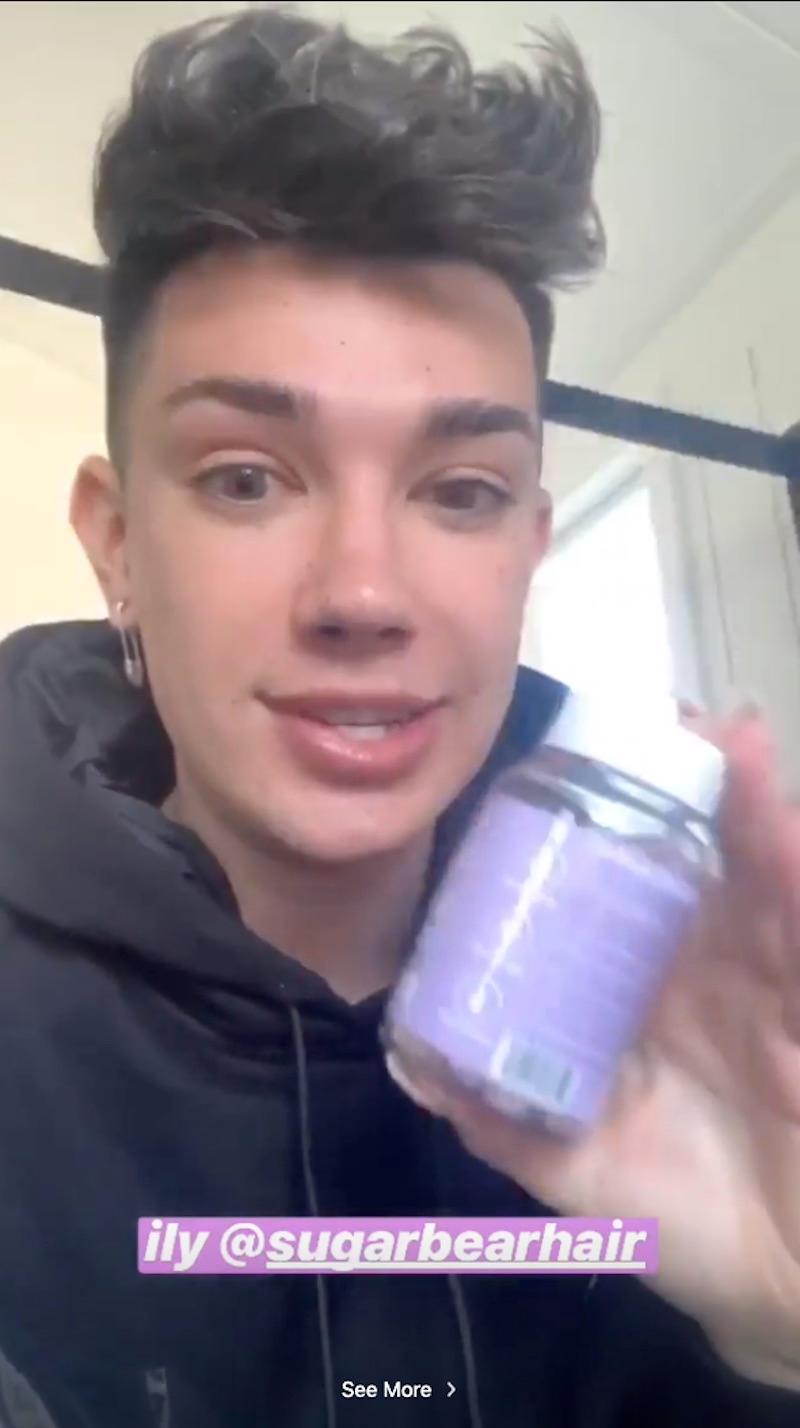 Article continues below advertisement
A few hours after his post, Tati took to social media to let her followers (and James) know how she felt, even if she never directly mentioned his name. "Who is having a crappy day raise your hand," she asked her followers before bursting into tears. "I feel like I have been someone who's been super supportive to my friends... friends just support each other, that's how it should be. I'm just having one of those days where it's just smacked in my face."
She went on to add, "When you do so much for people in your life and they not only don't return the favor but they just don't even see you. I'm just so upset. I feel really used and that's the bad part of Hollywood... I have had about enough. It's not right."
Article continues below advertisement
James went on to apologize to Tati following her breakdown. 
The 19-year-old makeup artist sent Tati a lengthy apology on Instagram (duh) and explained why he endorsed her competitor.
"I want to publicly apologize to my close friend Tati," he wrote. "She has been like a mother to me since my first days in this industry and has given me more love, support, resources, and advice than I could ever ask for. This weekend I did an Instagram story for Sleep Vitamins that I've been taking, because the brand helped me with security when the crowd around me at Coachella became unsafe."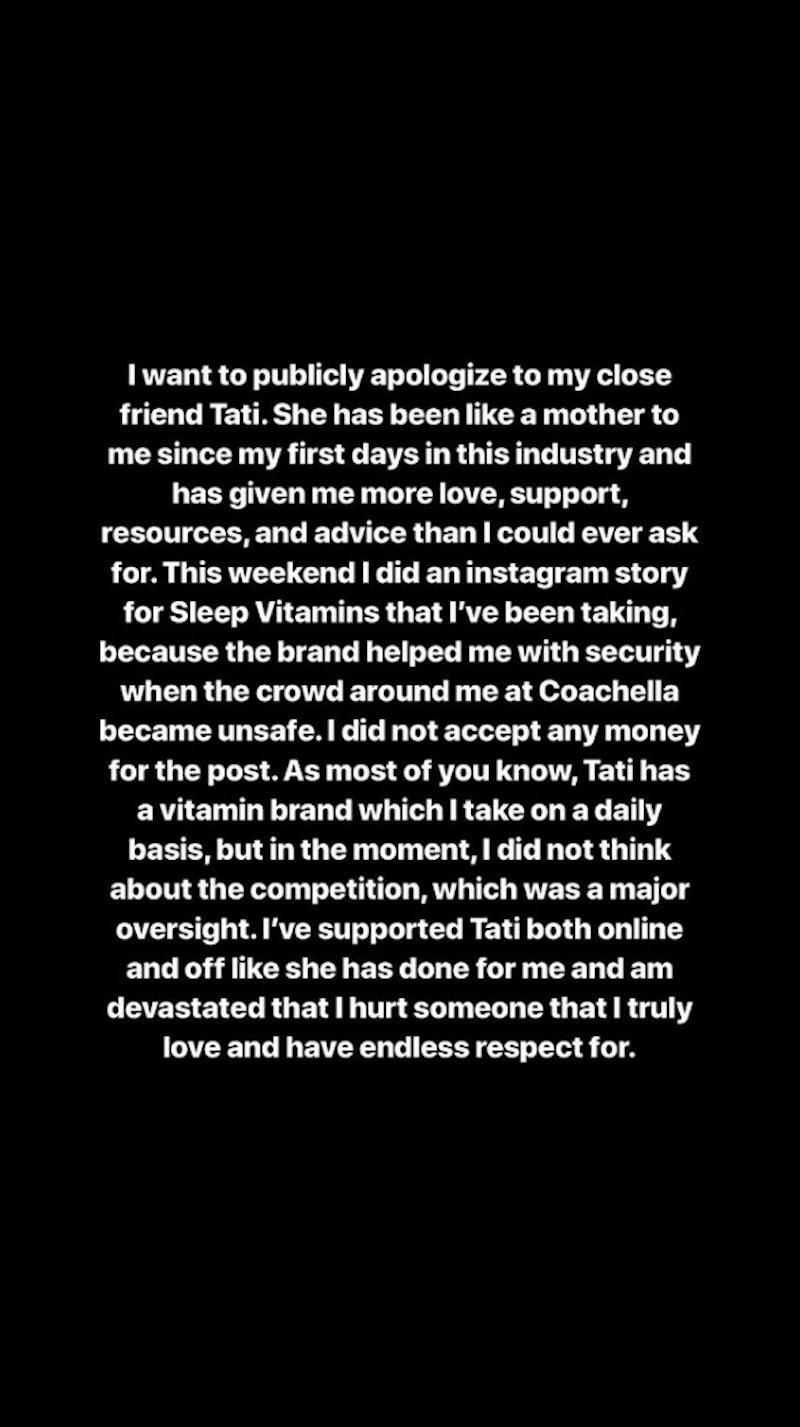 Article continues below advertisement
He went on clarify that he did not receive money from the brand, but failed to think of Tati's beauty company when he promoted Sugarbear Hair on his platform, which currently has more than 15 million followers.
"I did not think of the competition, which was a major oversight," he continued. "I've supported Tati both online and off like she has done for me and am devastated that I hurt someone that I truly love and have endless respect for."
Are James and Tati still friends? 
Tati has yet to respond to James' sincere apology, but we have a feeling these two will reconcile. Plus, many of her followers reached out following the incident to offer their support during an obviously difficult time for Tati.
Article continues below advertisement
"Snuggle Puka... hug your handsome husband... talk to your wonderful sisters and remind yourself what a strong wonderful woman you are Tati," one follower shared with Tati. Another added, "TATI you're my favorite!! You are so inspiring, powerful, smart, kind, and beautiful!!!!!!!! Thanks for always being you and staying true to yourself."