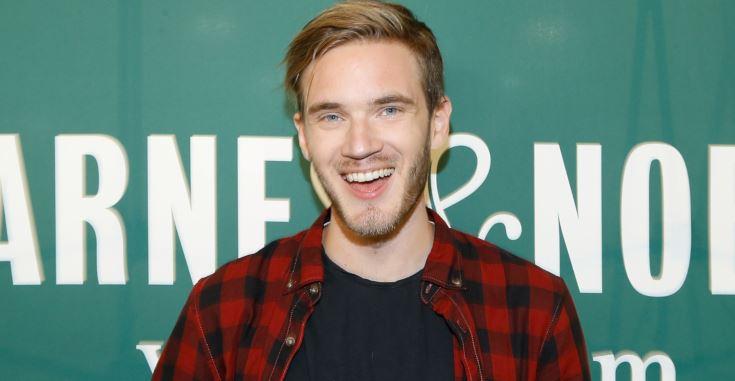 Controversial YouTube Star PewDiePie's Videos Have Been Banned in India
Find out why popular Swedish Youtube star PewDiePie aka Felix Kjellberg's videos have been banned in India, plus, more details on his lawsuit with T-Series
Felix Kjellberg most commonly known as Youtube sensation PewDiePie is entangled in a legal feud with Indian music and pop-culture studio T-Series. According to the Hindustan Times, the Swedish musician's songs "Congratulations" and "B--ch Lasagna" have been banned from India's YouTube channel for their controversial lyrics.
Article continues below advertisement
PewDiePie and T-Series has been embroiled in a back-and-forth numbers war of trying to keep the title as the most subscribed Youtube page. The two channels both boast more than 90 million subscribers. However, T-Series has overtaken the popular internet celeb, which prompted the release of "Congratulations" on March 31.
The song prompted T-Series to file a lawsuit against the social media star asking that the two videos be removed from the popular streaming service as they both contained racist and defamatory lyrics.
Article continues below advertisement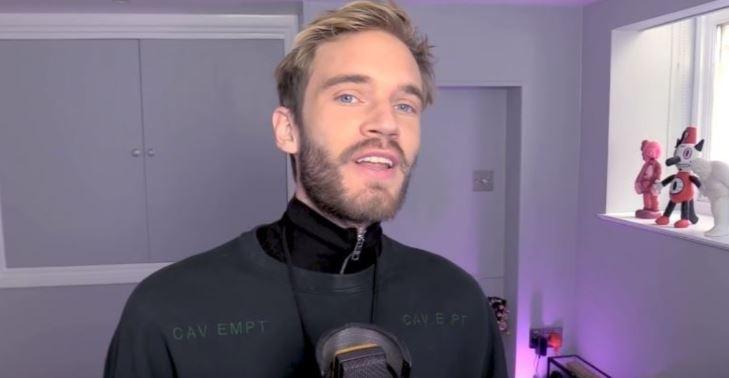 Delhi High Court vs. PewDiePie explained: 
According to the court documents filed by T-Series, the lawsuit states: "It is pleaded that in a bid to outscore the Plaintiff and regain its top position, Defendant No. 1 has been uploading defamatory and disparaging music videos which target the plaintiff and Indians as a community and contains racist, inflammatory and hateful remarks against them as well as T-Series in a bid to ridicule to disparage the plaintiff and its trademarks."
Article continues below advertisement
Single Judge Bench of Justice Jayant Nath reportedly ordered for the songs to be taken off of the video platform site.
"In my opinion, it would be in the interest of justice that these videos are taken off by YouTube," the judge said. The court allegedly noted that the two songs contained "repeated comments made which are abusive, vulgar and also racist in nature."
 Why did T-Series sue PewDiePie: 
Court documents reveal that PewDiePie posted a similar video on Oct. 18, 2018, and then apologized claiming "it was all in good fun."
Article continues below advertisement
The suit also states that the YouTuber allegedly "assured that he [was] not planning any more videos on the same line." However, T-Series pointed out that the two songs were in fact "on the same line as the earlier videos."
Article continues below advertisement
While the videos have seemingly been banned on Indian YouTube, the court is reportedly asking for the whole streaming service to remove the songs and ensure no one is able to upload copy versions of the music. YouTube reportedly has two weeks to comply.
There is a petition to ban PewDiePie. 
"In the wake of the most recent mosque shooting I believe it is time to take action as a community and remove white supremacist content from our platforms. One of the largest platforms for white supremacist content is PewDiePie's YouTube channel," wrote Change.org petitioner Maria Ruiz.
Article continues below advertisement
"PewDiePie has on many occasions proven once and again to promote and affiliate himself with white supremacist and Nazi ideologies. Worst of all his channel is very much aimed toward children in their formative years."
Ruiz continued to list off PewDiePie's past controversies. The ongoing petition currently boasts more than 80,000 signatures.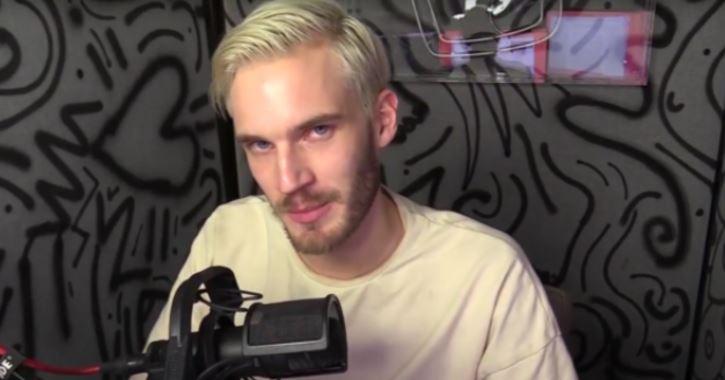 The popular Youtuber spoke out about the petition during a Pew News segment on April 7, saying, "It's so blatantly misrepresenting and misinforming people. A lot of these points are just flat-out lies, as well... it's surprising how Change.org is even letting this be up, because there's nothing to back up any of the claims."