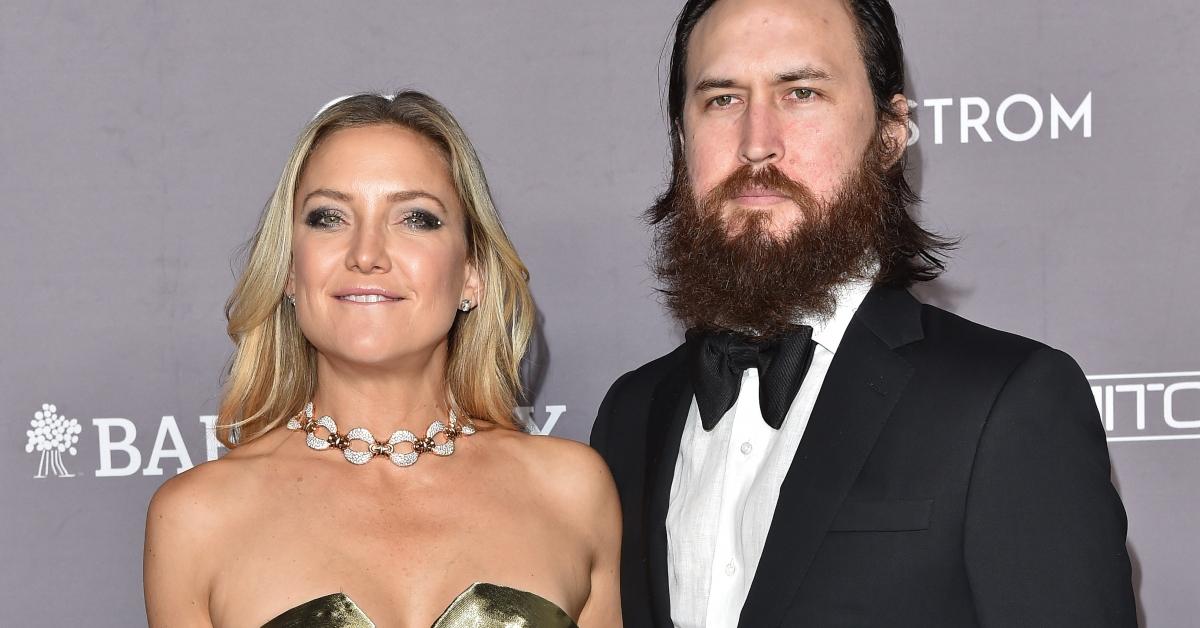 Kate Hudson Knew Her Boyfriend for More Than a Decade — Here's How They Got Together!
Kate Hudson and her boyfriend Danny Fujikawa welcomed their adorable daughter Rani Rose in October 2018. The couple got together in 2017 and announced via social media that they were expecting the following year.
So, who is Kate's baby daddy? Here's what to know!
Article continues below advertisement
Who is Kate Hudson's baby daddy and boyfriend, Danny Fujikawa?
The couple welcomed their first child together after a little more than a year of dating, but they have known each other for more than a decade. "We've known each other for 15 years. He's my best friend's stepbrother," Kate said in an interview on The Talk. "We kinda skipped through the part of knowing what the hiccups were. You kinda skip the part of going, 'Oh, you're like that?'"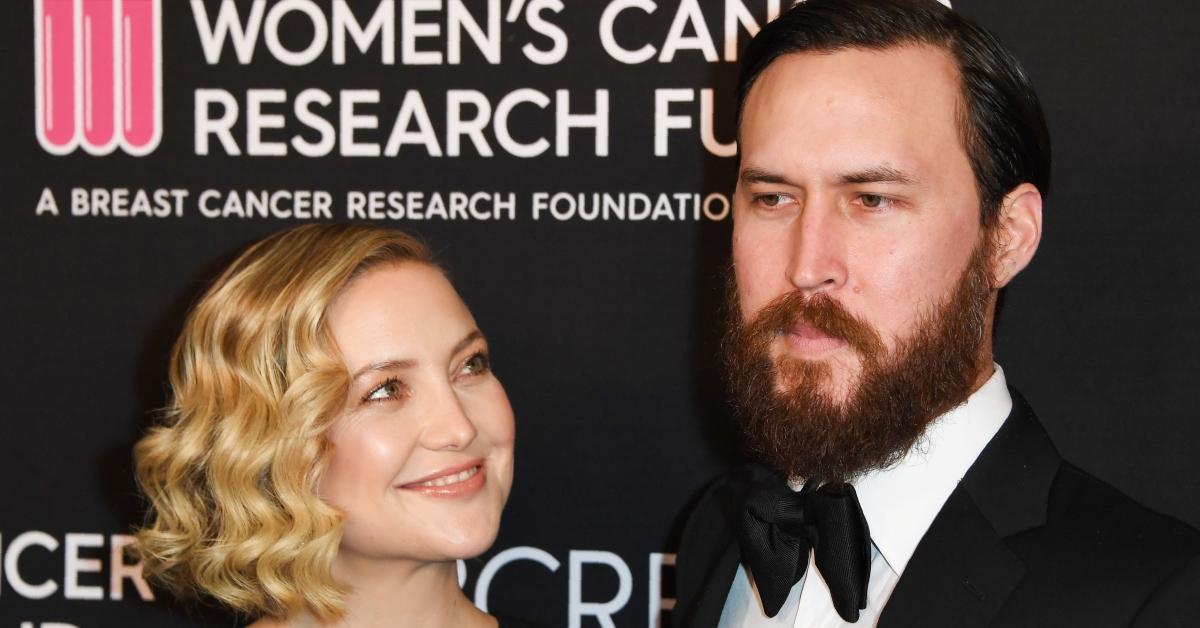 Article continues below advertisement
She added: "In terms of family, I've known his family forever. To have that connection is really powerful." So, why did it take so long for the couple to unite?
Kate explains how she and boyfriend Danny got together.
In a 2017 Instagram post, the actor explained to her fans how the pair eventually got together.
"A year ago today Danny took me on a hike and what I thought was just a hike with a family friend turned very quickly into an unexpected first date," Kate posted at the time.
Article continues below advertisement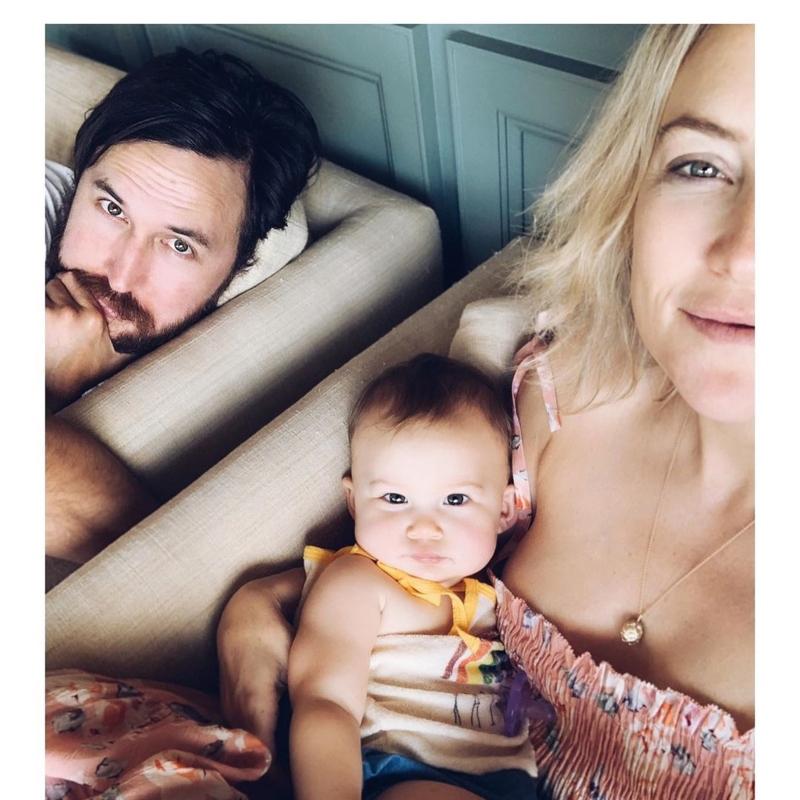 Adding: "No moves were made on this first date. In fact, it took months for him to make a first move! [...] So on our 15th year of knowing each other we were able to open our hearts to each other to feel so much pure love and it's been truly incredible!"
Article continues below advertisement
Well, it seems like the former Chief band member is totally invested in being a good dad and partner. "It's the first time I feel like I have a real teammate in this," she gushed in a recent interview with Women's Health. "We're able to pick up where the other one has to leave off."
Is Kate planning on marrying Danny?
Though the couple have a child together, Kate explained in an interview with The Telegraph that marriage is a possibility. "We think about that a lot. Marriage is definitely not a golden ticket — it's not going to solve any challenges in a relationship. But as someone who's lived through…well, trial and error, I think that the symbolism of marriage, that commitment, is more important to kids than we sometimes think," she said.
Article continues below advertisement
Kate also has two other sons from previous relationships, Ryder Robinson, 16, and Bingham Bellamy, 8. The 41-year-old was married to her eldest son's father Chris Robinson from 2000 until 2007.
She became engaged to Muse frontrunner Matt Bellamy (Bing's father) in 2011, but they ended their relationship in 2014.
Article continues below advertisement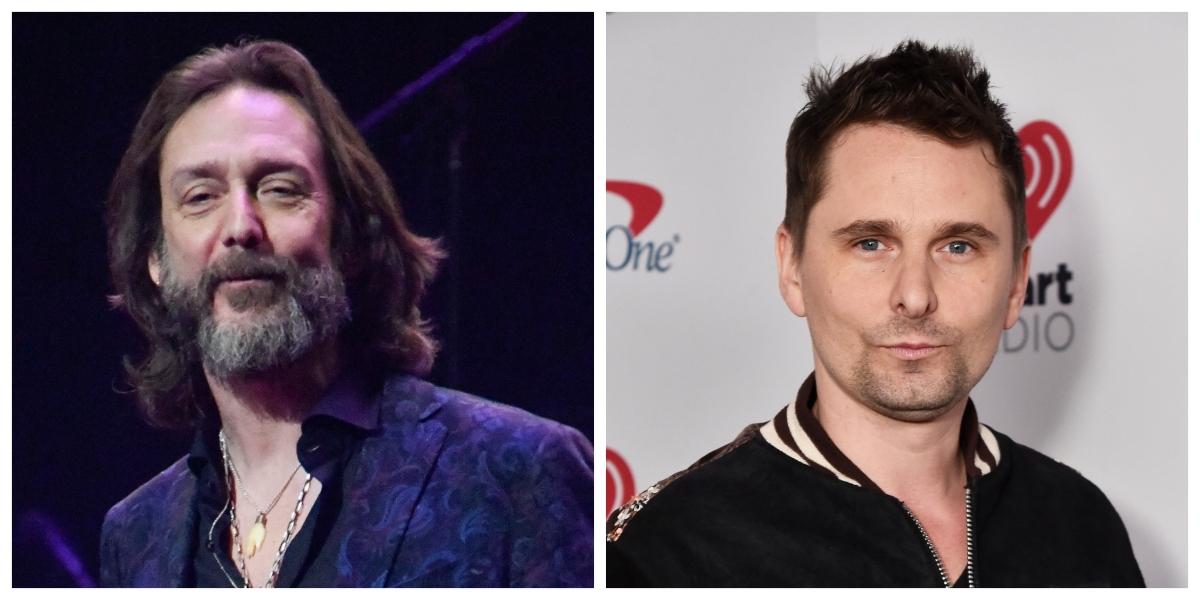 Following her split from the singer, Kate told Allure: "Relationships ending are painful, and you can choose to carry that or you can choose to reframe it." She continued: "If Matt and I had a great relationship, we would still be together, but we chose to move on because we had different visions of how we wanted to live our lives."
Overall, it seems like Kate has a good relationship with her exes and the fathers of all three of her kids.