Insanely Cool Old-School Photos From Movie Premieres of the '90s
The fashion! The haircuts! The teeny tiny sunglasses. Peep these old-school photos of your favorite celebrities from '90s movie premiere red carpets. You won't regret it.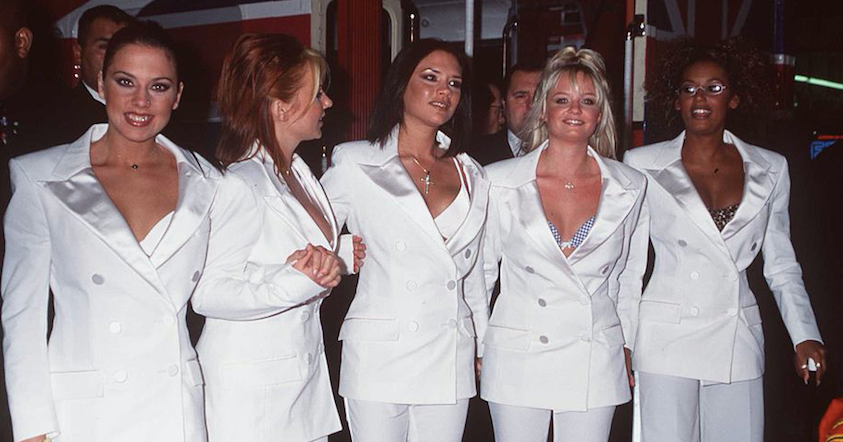 It can be totally wild to take a step back and look at the past. It really doesn't seem like it, but 1999 was 20 years ago! Twenty! That's the age of a whole adult person!
Many of the same celebrities we know and love today were already famous back in the '90s, so we thought it might be fun to take a stroll down memory red carpet (you know, instead of memory lane) and look at some super cool, old-school photos of the world's biggest stars at their earlier movie premieres. And guys, these photos are a blast.
The fashion is sparkly, spiky '90s perfection. The haircuts are equally sparkly and spiky. Whether it's Brad Pitt, Kendall Jenner, Keanu Reeves, or Drew Barrymore, these celebs have such adorable baby faces that we just want to squeeze 'em! Get ready to be transported back to '90s Hollywood in three, two, one...
Article continues below advertisement
1. Keanu Reeves (1999)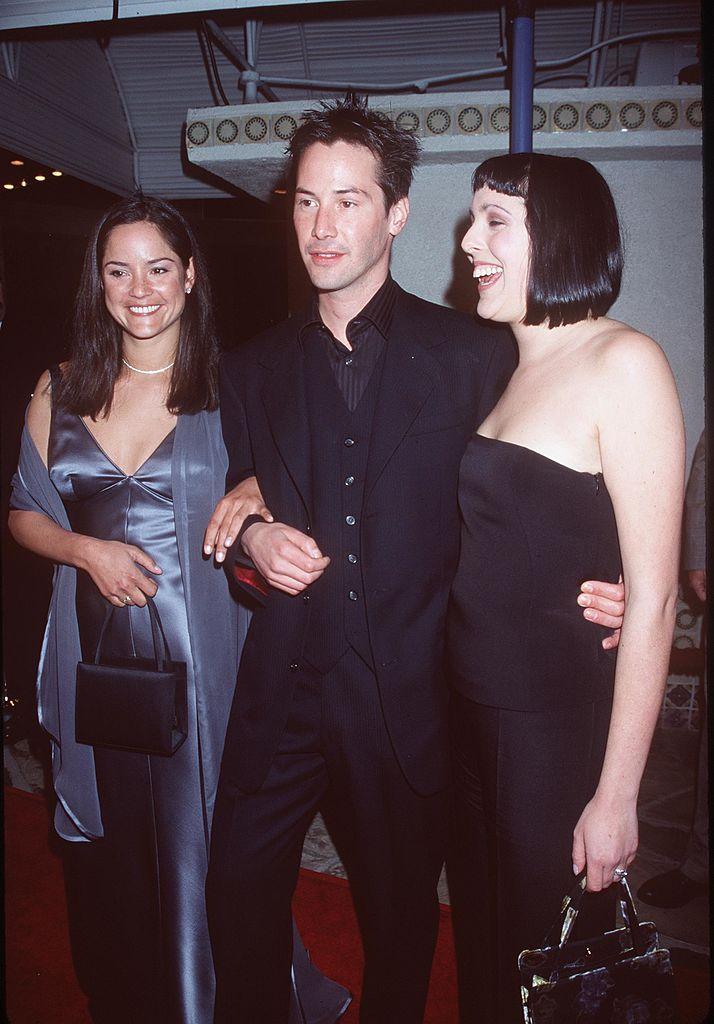 Before he was John Wick, Keanu Reeves was tiny baby Neo on the red carpet at the premiere of The Matrix. (Before that, he was the lovable Ted, of Bill and Ted. Dude's had quite the career!) The two lovely women by his side are, alas, unnamed by Getty Images, but I am absolutely digging the satin-y dress with matching shawl. That was quite a '90s lewk.
2. Brad Pitt (1993)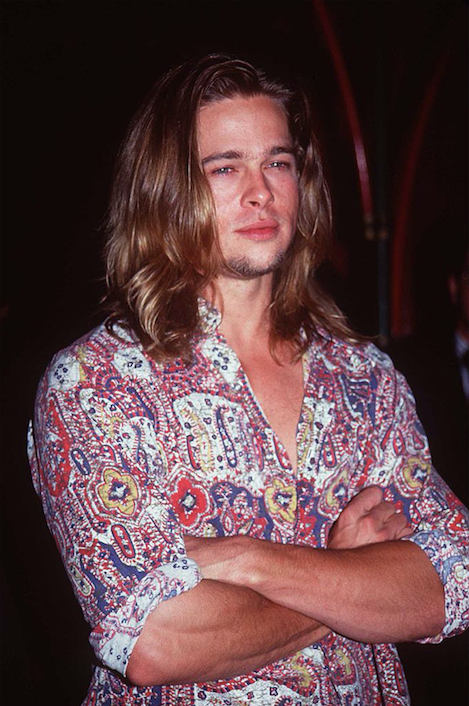 This is how Brad Pitt chose to show up to the True Romance premiere, and honestly, it's great. Today, he probably wears suits to his movie premieres, but I'm here for the deeply unbuttoned patterned shirt and long, greasy hair.
Article continues below advertisement
3. The Jenners (1999)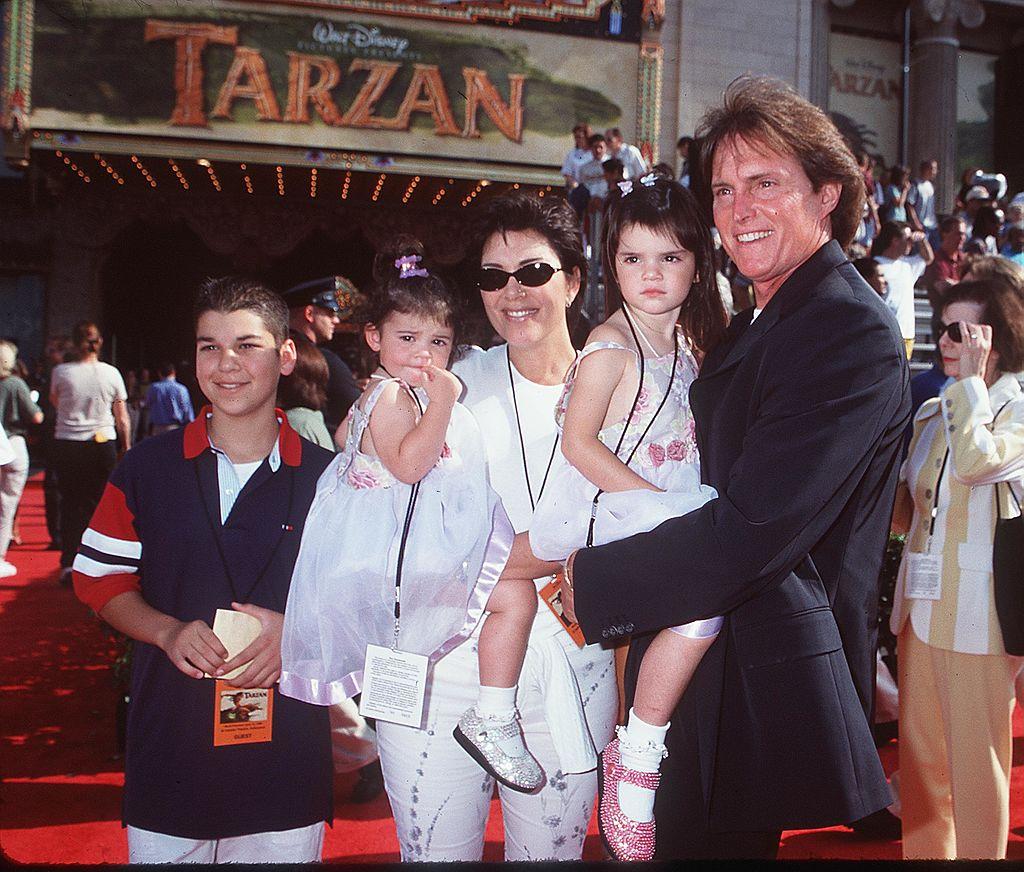 Oh. My. God. We should have known that Kendall would grow up to be a model. She's already smizing for the camera. And Kylie's hamming it up, too! This photo of the Jenner family...and Rob Kardashian...on the red carpet for the premiere of Tarzan belongs in the Smithsonian or something.
Article continues below advertisement
4. Elizabeth Hurley and Hugh Grant (1999)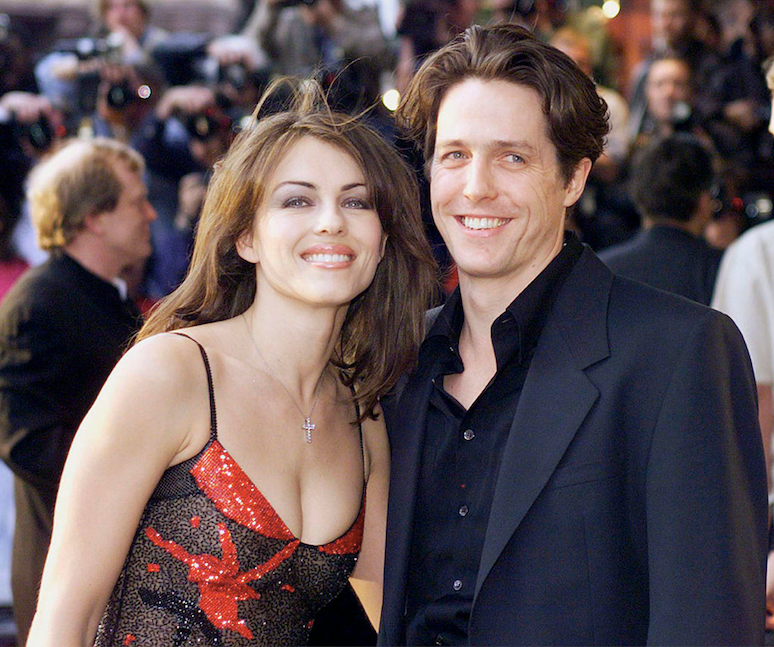 Notting Hill Hugh Grant is a far cry from dancing Paddington 2 villain Hugh Grant. But somehow he's no less handsome today. I don't understand how he does it! This was way back when he and Liz Hurley were dating, about a year before they split up and the same year Hurley starred in Austin Powers. What a time that was.
Article continues below advertisement
5. Nicole Kidman and Tom Cruise (1999)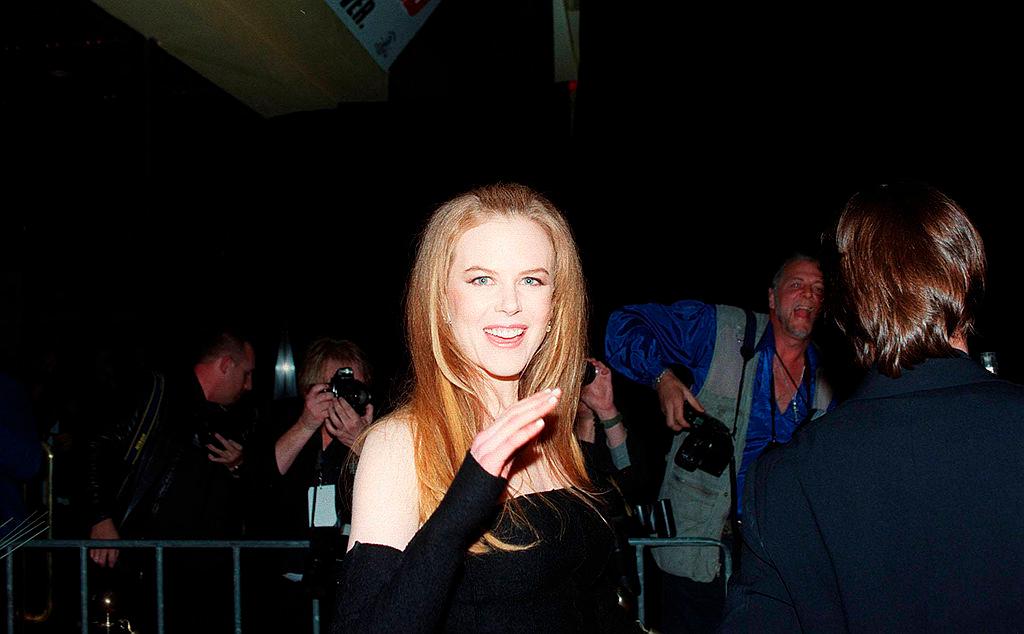 Nicole Kidman and her black fingerless glove sleeve thingies cheese for the camera at the Eyes Wide Shut premiere while Tom has his back to the camera. This photo was taken twenty years ago. Nicole Kidman does not age. I'm convinced she's a witch. She probably learned how to be one while filming Practical Magic.
Article continues below advertisement
6. Leelee Sobieski, Drew Barrymore, David Arquette, and Marley Shelton (1999)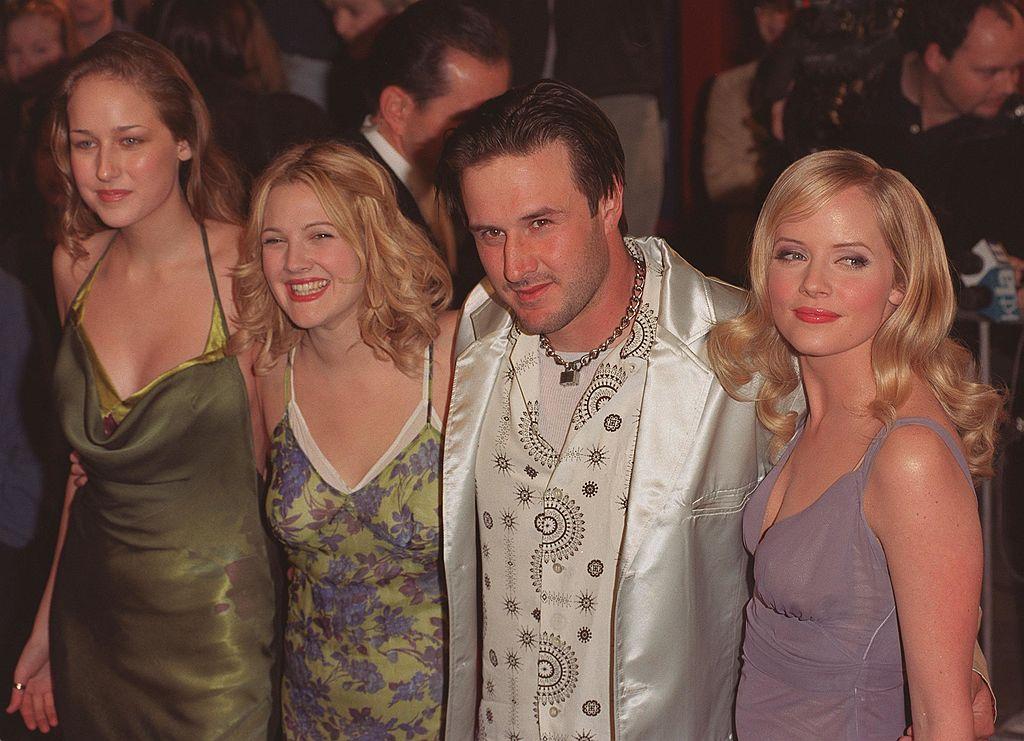 Um, this photo of the cast of Never Been Kissed at the movie's premiere is top notch. First of all, love that they all color-coordinated their outfits. How very '90s of them. Second of all, I just have one question for David Arquette. What?! What is that jacket? What is that shirt? What is that chain? What? What? What?
Article continues below advertisement
7. Princess Diana, Tom Hanks, Rita Wilson, Ron Howard (1995)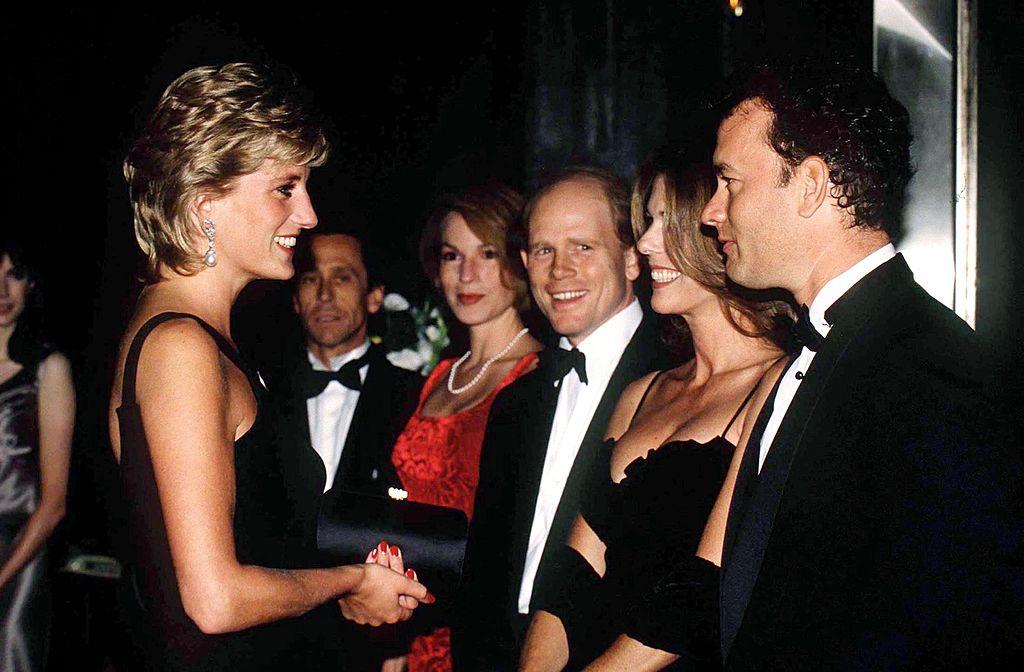 Well, this is a photo for the history books. No biggie, just Princess Diana greeting Tom Hanks and Ron Howard at the London premiere of Apollo 13. Just the most famous people in the world all in the same photo at the same time looking classy AF.
Article continues below advertisement
8. Emilio Estevez, Charlie Sheen, and Martin Sheen (1996)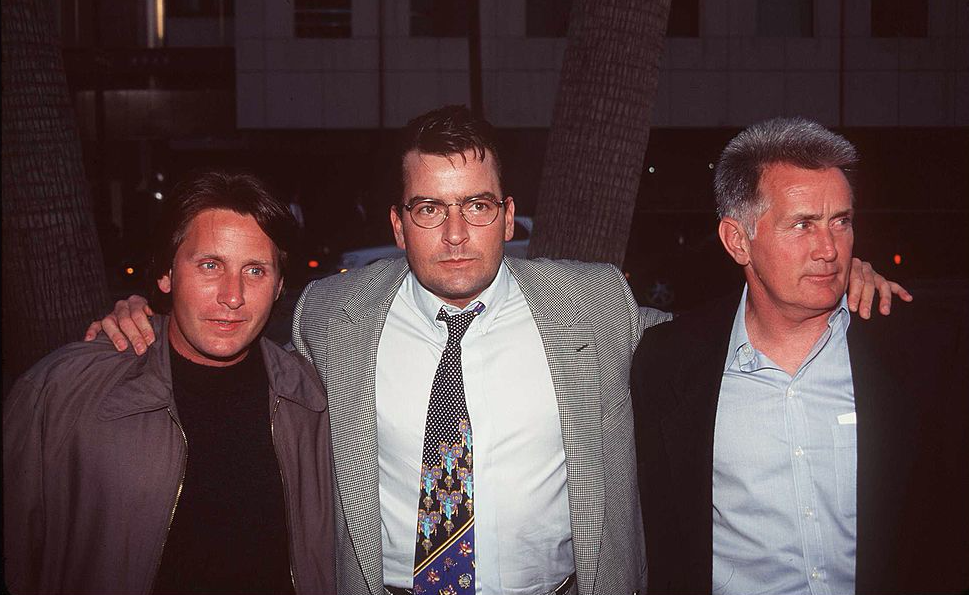 All the Sheen men were together on the red carpet for the premiere of The Arrival, starring Charlie. You know, back when Charlie Sheen was a movie star. And back when those medium-sized wire frames were stylish, before they weren't anymore, and also before they came back in style like two years ago.
Article continues below advertisement
9. Cate Blanchett and Wendy Hughes (1997)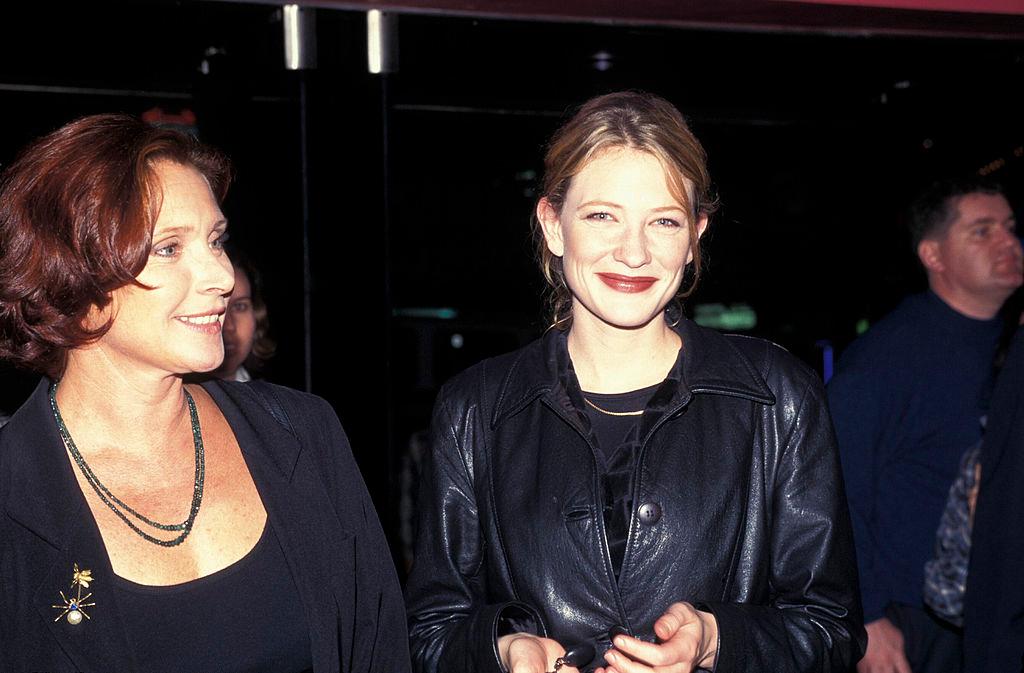 Cate Blanchett is one of the world's biggest stars, a formidable actress, a literal Marvel villain, and one of the most stylish people on the planet, but back in 1997 she was just a badass actress in a leather jacket on the Australian red carpet for the premiere of Paradise Road. She's also one of those people who don't seem to age, and it's really not fair.
Article continues below advertisement
10. Spice Girls (1998)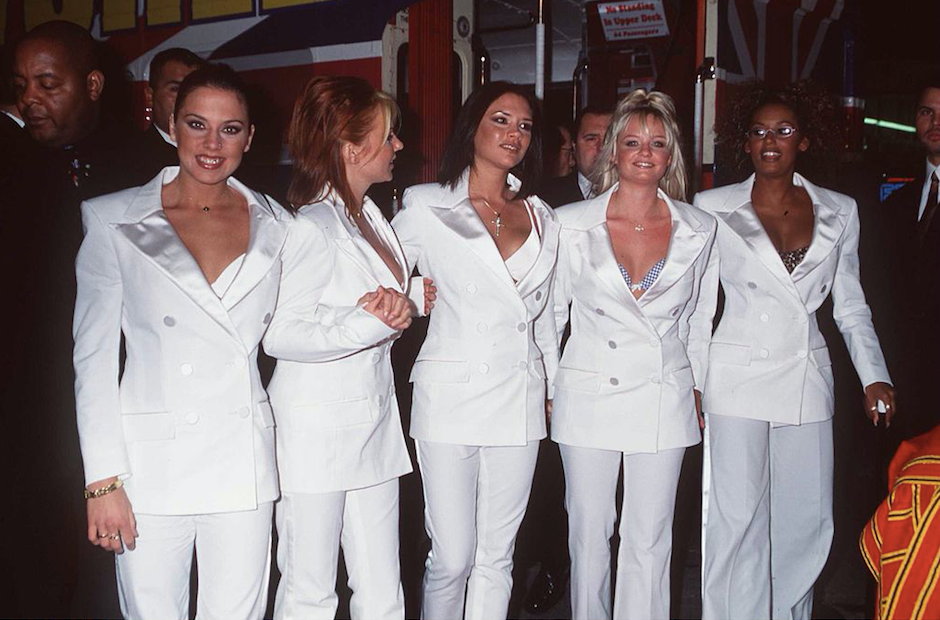 This is about as '90s iconic as it gets. The Spice Girls, in matching white double-breasted pantsuits, on the red carpet for the Hollywood premiere of the cinematic classic, Spice World. Fun fact: I wore a white pantsuit to my eighth-grade dance. I was Not! Cool!
Article continues below advertisement
11. Julia Louis Dreyfus (1996)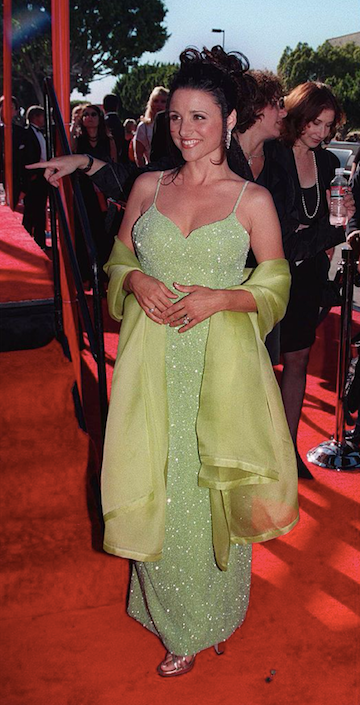 Before she was Selina Meyer on Veep, Julia Louis Dreyfus charmed pretty much all of America as Elaine Benes on Seinfeld. Here she is on the Emmy red carpet in 1996. I googled "chartreuse" because that's what I think this color qualifies as, but it can also be described as "definitely from the '90s."
Article continues below advertisement
12. Marilyn Manson and Rose McGowan (1997)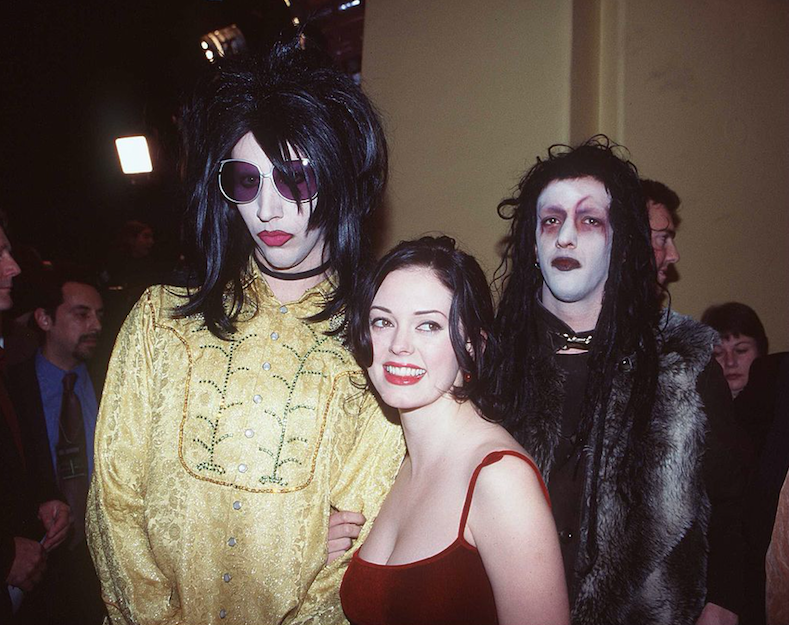 Remember when Rose McGowan and Marilyn Manson used to date? That was a thing that happened. Here they are, arm in arm, on the red carpet for the premiere of Alien Resurrection. Pretty sure the guy in the back is a time-traveling goth version of Andy Samberg. You see it, don't you?
Article continues below advertisement
13. David Arquette and Courteney Cox (1999)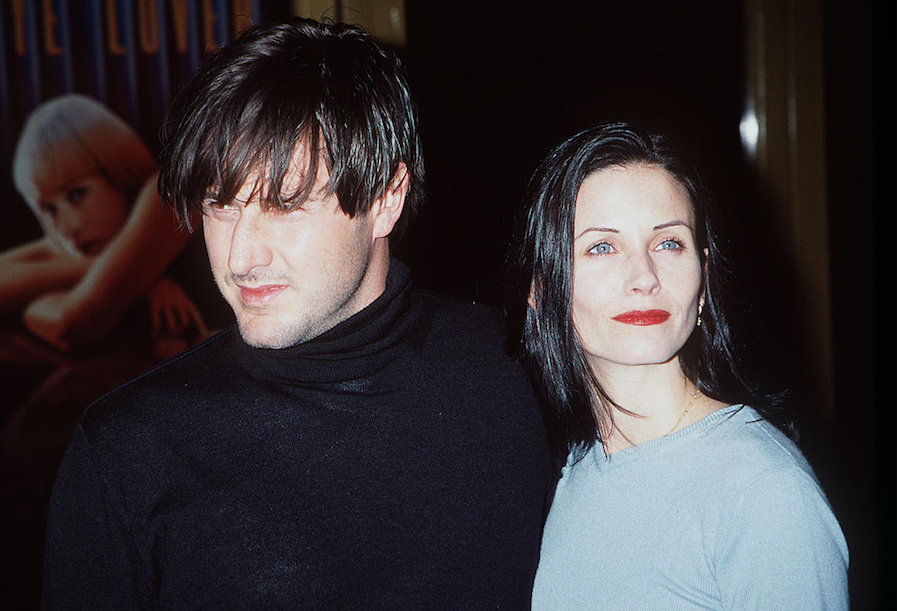 This one-time couple is pictured at the premiere of the movie Goodbye Lover, which I looked up because I didn't know what it was. Turns out, it's a thriller-mystery starring Patricia Arquette, Dermot Mulroney, and Ellen Degeneres as Sgt. Rita Pompano. So I'm pretty sure this is the best movie in the world, and now I have to watch it.
Article continues below advertisement
14. Tom Hanks and Tim Allen (1999)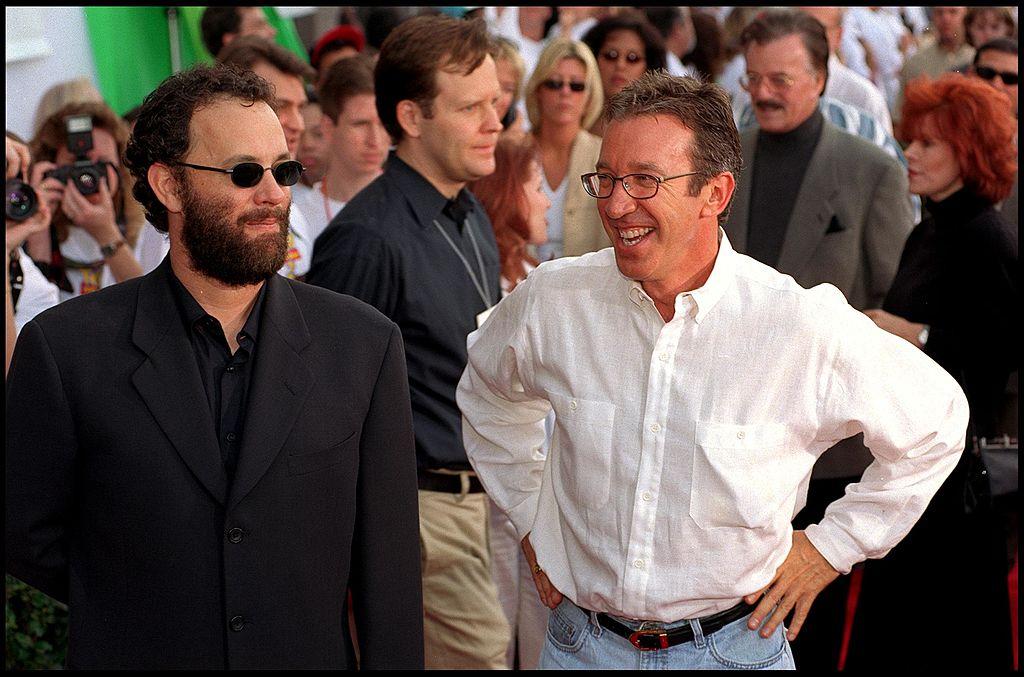 Does it seem real to you that Toy Story came out in 1995 and Toy Story 2 in 1999? That's so long ago! The premiere for the latter brought us this red carpet photo of Tom Hanks and Tim Allen. A couple key things make this photo incredible. First, Tom's glasses. Second, Tim's light-wash jeans and tucked-in shirt. Third, yes, that's Robert Goulet in the background.
Article continues below advertisement
15. Goldie Hawn, Kurt Russell, and Pam Grier (1996)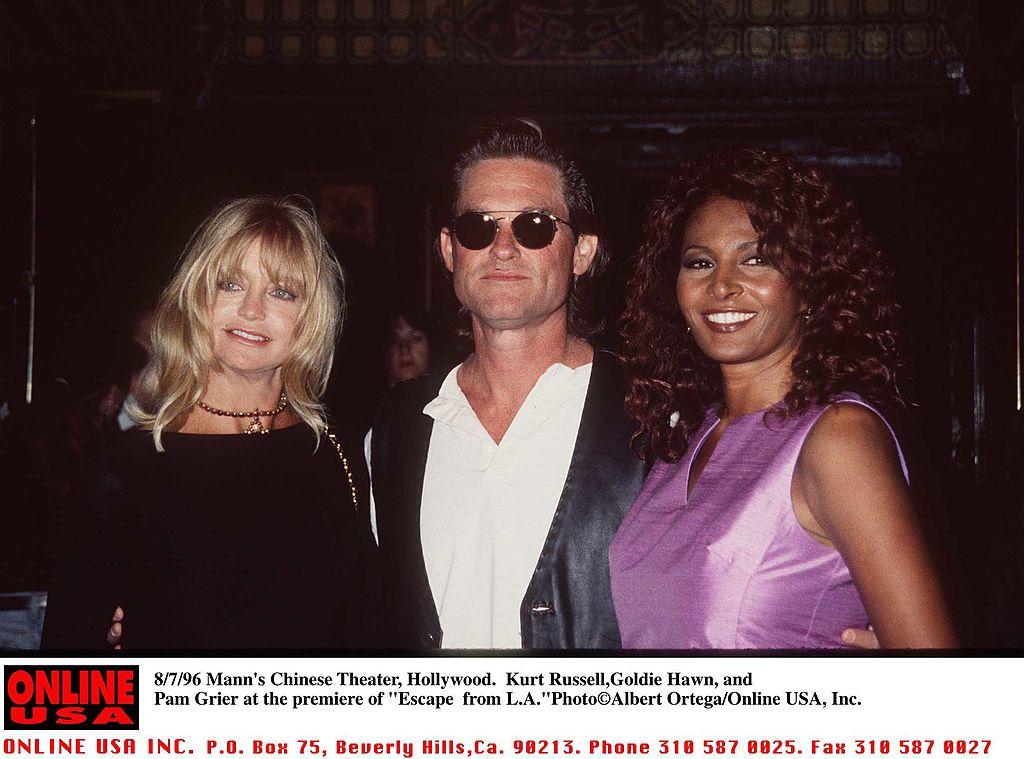 This photo, from the premiere of Escape from L.A., is like a who's who of the most beautiful people in the world. I can't even with this picture. Goldie Hawn and Kurt Russell are Hollywood's most perfect couple, and Pam Grier is a straight-up hottie. I'm so glad we've been graced with her presence again on Bless This Mess.