Katherine Barrell's Coming Out: The 'Wynonna Earp' Star Is Bisexual and Married
The actress plays Nicole Haught, who is one-half of the #WayHaught lesbian couple — and Katherine Barrell's own coming out happened in 2019.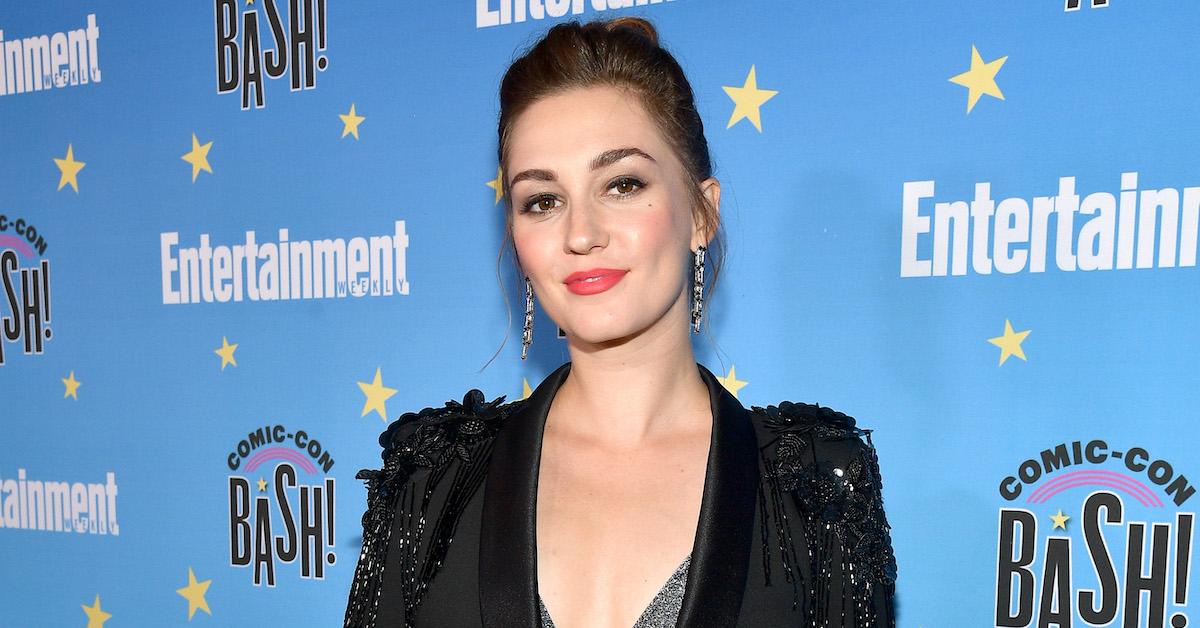 If you're a fan of Wynonna Earp, then you know Canadian actress Katherine Barrell as Officer Nicole Haught in the Syfy series. Nicole may be a police officer with the Purgatory Sheriff's Department by profession, but her sensitive side is evident when she's near her girlfriend, Waverly.
Many viewers have wondered about the actress' sexuality IRL. Was there ever a coming out for Katherine, considering her character in Wynonna Earp is gay?
Article continues below advertisement
Let's take a closer look at what Kat has publicly shared about her sexual orientation. Because although she's married to a man, her sexuality isn't as straightforward as it might seem.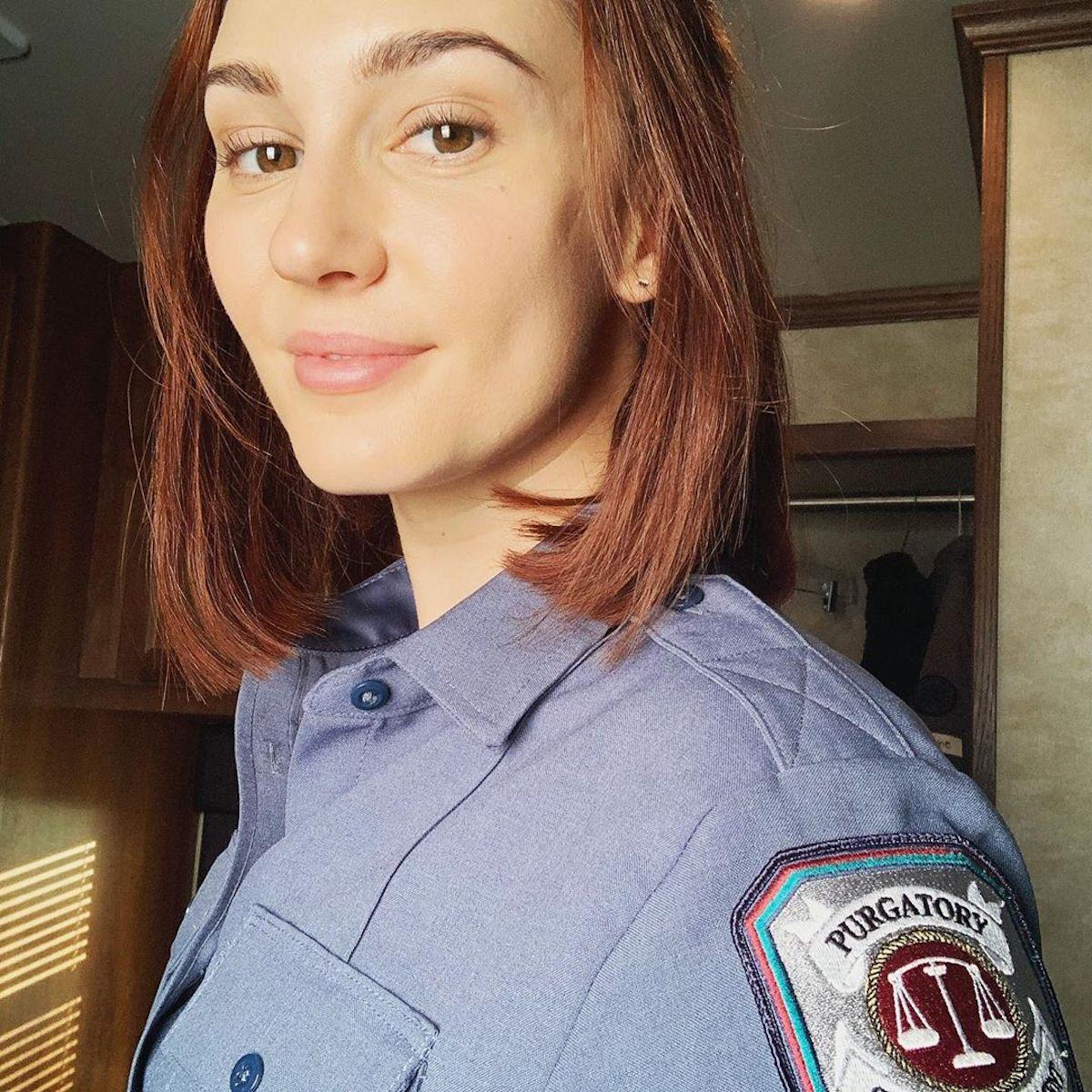 Article continues below advertisement
Katherine Barrell came out as bisexual in 2019.
In July 2019, Katherine publicly came out as bisexual during during an interview with Diva Magazine. Evidently, some fans had a difficult time separating Kat the actress from her character Nicole in Wynonna Earp — and not only that, but some were also a bit confused because she's married to a man.
"I am attracted to both men and women and the person I fell in love with is a man," Kat told the publication at the time. "I wish it could just be about the human I am in love with, not their gender. This is why I am so passionate about advocating for equal acceptance across the spectrum of sexuality. Let's just love who we love and leave each other alone. The world has bigger problems."
Article continues below advertisement
Over on Instagram, Kat has regularly showed her support for the LGBTQ+ community. She participated a virtual wine-tasting event in June, which was a fundraiser for Tagg Magazine's scholarship fund for queer womxn of color. Katherine also posted a video with her dog to celebrate Pride that month.
Article continues below advertisement
Katherine Barrell is married to Ray Galletti.
When Kat came out, she explained that although she is attracted to both men and woman, she happened to fall in love with a man. She and her husband, Canadian actor Ray Galletti, have been married since December 2017.
The actress doesn't often post about Ray on social media — however she does write up some of the most adorable birthday shoutouts to her husband via Instagram.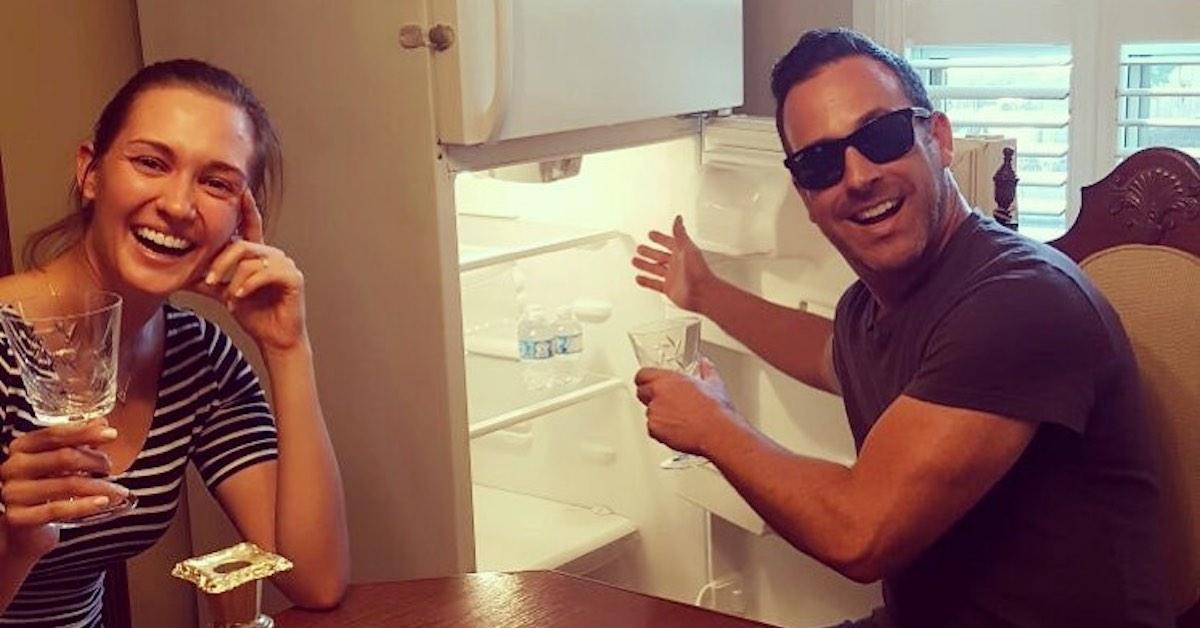 Article continues below advertisement
"This photo perfectly encapsulates Ray!" Kat declared in July, before sharing a story about how her husband hilariously looked on the bright side of things when they were touring an apartment with a kitchen so small, the refrigerator wouldn't even fit in it.
"Ray, this is the light you bring to my life," she ended the post. "Every moment a celebration, a chance to laugh and grow and look at the bright side of things." (Awwww.)
On Ray's birthday in 2019, Kat shared an Instagram photo of herself kissing her husband alongside the caption, "Ray, you fill my life with joy and laughter. No matter where in the world - home is wherever I'm with you!"
Article continues below advertisement
And there you have it! Although her character Nicole is gay, actress Katherine Barrell identifies as bisexual and is happily married to a man.
Be sure to tune in to new episodes of Wynonna Earp at 10 p.m. (EST) on Sundays on Syfy.