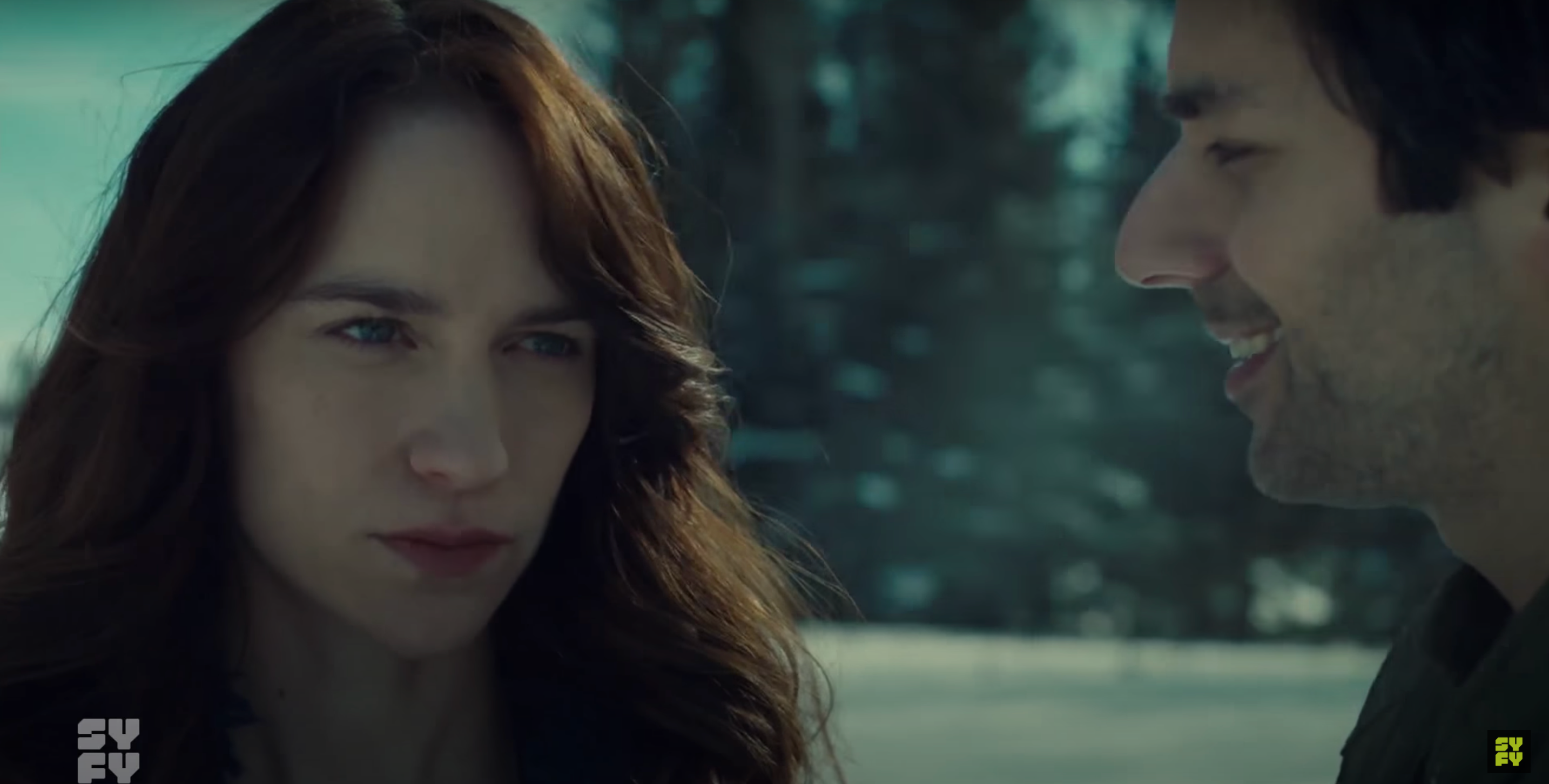 Actress Melanie Scrofano Was Pregnant While Filming Season 2 of 'Wynonna Earp'
Comic-inspired sci-fi horror show Wynonna Earp has captured the hearts of superhero-lovers everywhere. With its strong, female-driven plot and a demon-fighting main character, what's not to love?
But one shocking fact fans probably didn't know is actress Melanie Scrofano, who portrays the titular character, was actually pregnant during the show — and managed to keep it a secret while filming.
Article continues below advertisement
Melanie Scrofano's pregnancy resulted in Wynonna's pregnancy being written in.
When Melanie had to tell the Wynonna Earp creators that she was pregnant, she admitted she was extremely worried. The second season was already written, and filming was scheduled to start when she was five months pregnant.
"I was terrified," Melanie told the Calgary Herald. "I thought, at the very least, they would be miffed with me and at the very worst we wouldn't have a show. So, yeah, it was one of the most stressful times of my life."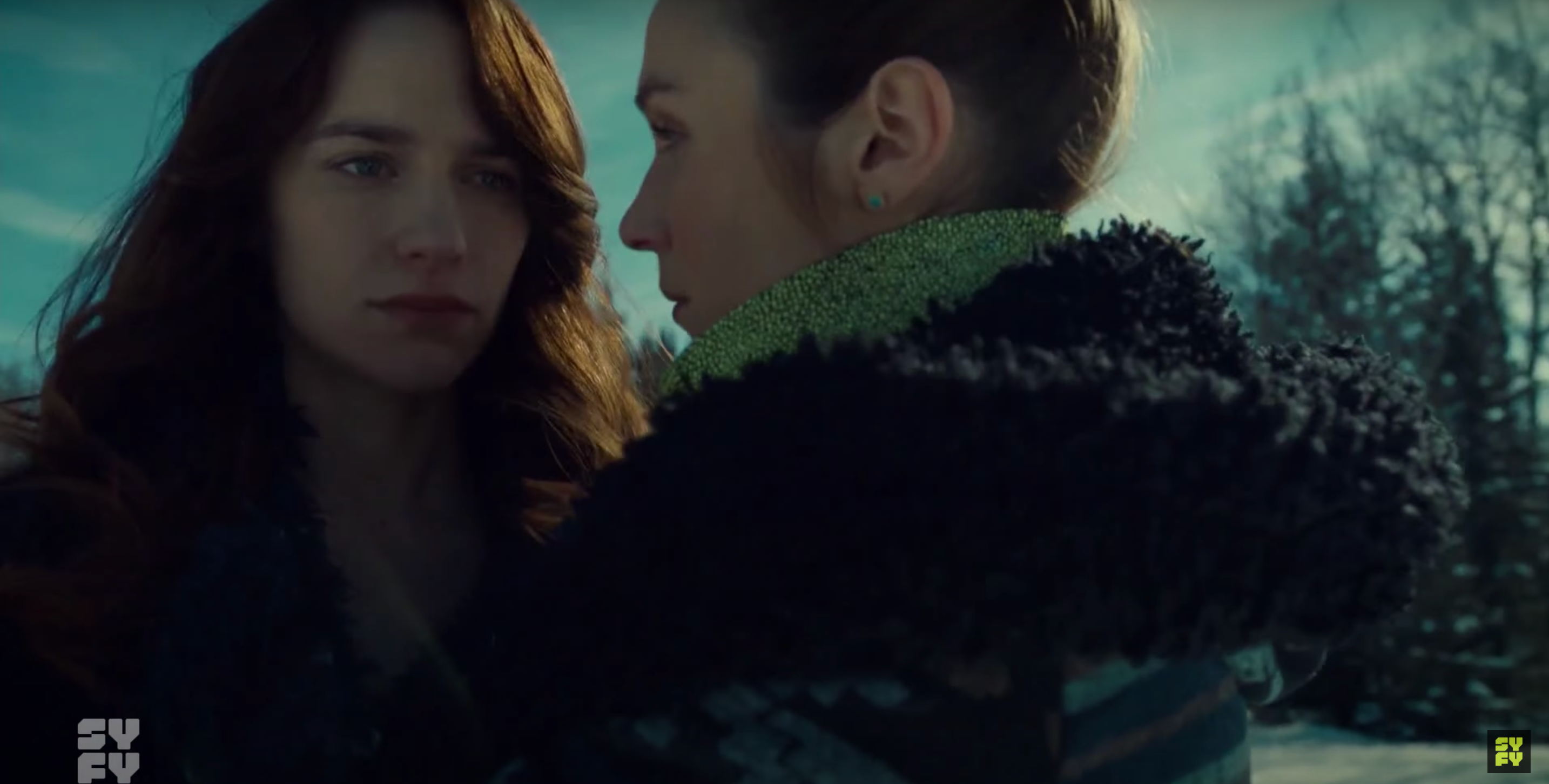 Article continues below advertisement
But it was actually her pregnancy that resulted in the second season being reworked to include Wynonna's own pregnancy, something the producers hadn't planned but felt was fitting.
"Wynonna is such a female-friendly, feminist show," creator Emily Andras said, according to the outlet. "I was like, if any show is going to deal with this, it's going to be us."
"The last thing you think of when you think of a genre superhero show is a pregnant lead," Producer Jordy Randall also told the Calgary Herald. "But we decided that the only way to make this show interesting and better with this situation is to make her pregnant. Once we reached that moment, everybody was like 'Yeah, it's the only way.' But we still had to convince the networks, the financiers. We're selling a superhero show around the world and this is outside the box."
Article continues below advertisement
So as not to give away any spoilers for the second season, Melanie had to actually keep her pregnancy a secret until it was revealed on the show — which was hard, considering she went into labor just days after filming had wrapped. Somehow, the team and Melanie managed to prevent any spoilers from being spilled before the episode "Let's Pretend We're Strangers," aired.
Article continues below advertisement
Is 'Wynonna Earp' canceled?
Season 4 of Wynonna Earp was basically confirmed at the San Diego Comic-Con in 2018, though the new season has yet to premiere.
After many delays, production for the fourth season was originally set to happen at the end of 2019 with a premiere date during the summer of 2020. However, the COVID-19 pandemic — which has put most of Hollywood on hold — also prevented the season from filming, further delaying its release.
The season was initially delayed due to issues with funding from IDW Entertainment, who Syfy receives permission from to air the show.
"Wynonna Earp... [is] deeply important to IDW so we are thrilled to be able to continue to tell the Wynonna story," said IDW Entertainment President Lydia Antonini.
"From the very beginning, the fans have embraced the series and have transformed their passion into an inclusive community built upon empathy and support, as well as whiskey and donuts. We are grateful to have partners who were able to help us bring it back for a fourth season so that we can continue to serve the dedicated Earpers, and entertain fans everywhere."
Currently, there is not an updated release date for Season 4.