Will You #FightforWynonna? Here's Everything We Know About the Future of 'Wynonna Earp'
Will there be a Season 4 of the popular SYFY series 'Wynonna Earp'? Here's everything we know about the show's future.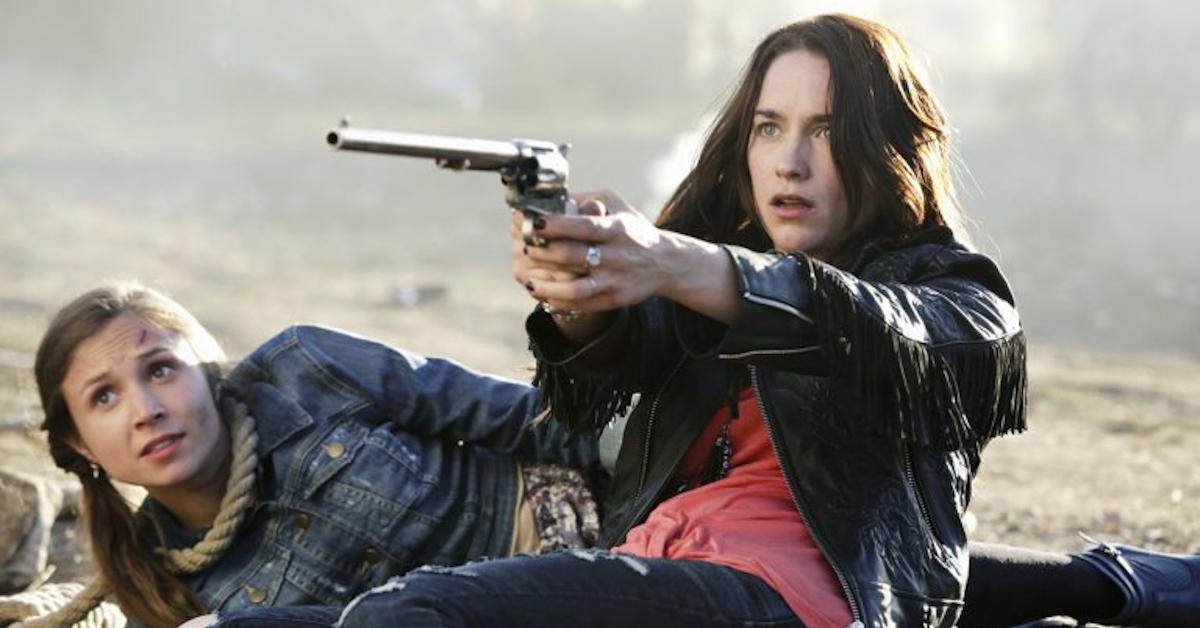 When does Wynonna Earp come back for a fourth Season on SYFY? Although it seemed like filming another series of episodes was pretty much a done deal at San Diego Comic Con 2018, there hasn't been any new information on the future of the program. No premiere date. No filming or even hints at pre-production planning. And fans are chomping at the bit to learn new info about the status of the show.
Article continues below advertisement
In fact, there's even been billboards erected in Times Square, N.Y. thanking "Earpers" for their love of the series, and the #FightForWynonna hashtag's been trending on Twitter in an attempt to get some answers as to when Season 4 is going to air.
The show's lead, Melanie Scrofano, tweeted back in February that even her and the show's production crew have no idea when the next season is going to air.
SYFY said that they were "completely committed to the series" but that's only half the picture. Networks "buy" shows from production companies and air them on television. The company that's churning out Wynonna Earp content, IDW Entertainment, is allegedly undergoing some financial hardships and are in the process of working out their money problems to get the show on the road, according to Deadline.
Article continues below advertisement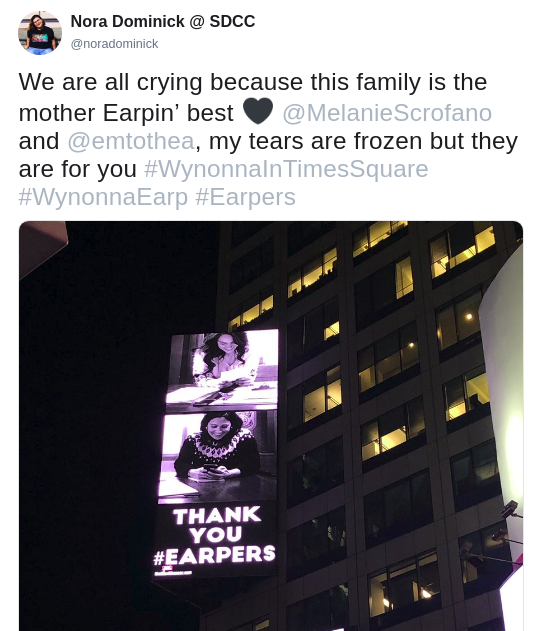 So will there be a Season 4 of Wynonna Earp? Fans can't get a clear answer from anyone.
IDW took it upon themselves to provide fans with an answer regarding the future of the series that ultimately ended up being a non-answer:
"IDW is committed to continuing to tell the Wynonna Earp story. Much like the fans, we are passionate about not only the series, but the comics, the characters, and the overall message that the Wynonna Earp franchise carries. We are in the process of working out the details for how the Wynonna story will continue and will share new details very soon."
Article continues below advertisement

They released the statement in February, and provided an update to rabid fans in April, again, not delineating when the fourth season would air but promised that everyone is working behind-the-scenes to put the show together: "As you know, we love Wynonna just as much as everyone else & have appreciated all of your support. Everyone involved with this show is working behind the scenes to bring back another season. We'll keep you updated when we have more to share."
Article continues below advertisement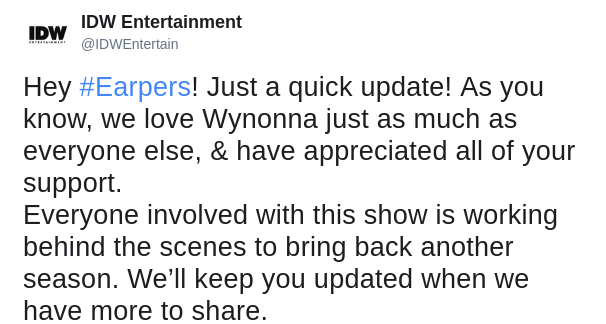 Wynonna Earp first debuted on April Fools' Day 2016, with Seasons 2 and 3 airing over the following consecutive summers. If you like the show and were looking forward to seeing how the story progresses in season 4, then I hate to break it to you, but there's little chance you'll see any new episodes of the show in 2019.
Article continues below advertisement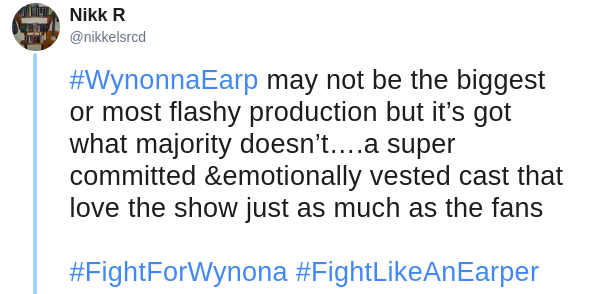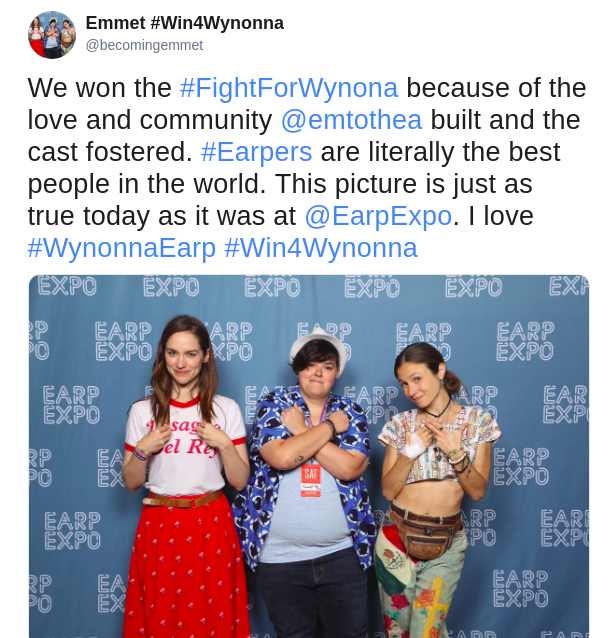 Article continues below advertisement
It hasn't changed the fact that there are tons of people still clamoring to know just when the show's going to be back on the air. For now, the cast of Wynonna Earp is still meeting with fans at conventions, holding panels, and helping to keep interest in the show going in between other gigs.

So if you're an Earper who's patiently waiting for Season 4 news, it definitely does sound like there's tons of demand for the series. Who knows? Maybe a magnanimous streaming platform like Amazon will pick it up?