'Ren & Stimpy' Creator John Kricfalusi, Accused of Sexual Assault and Pedophilia, Won't Be Involved in Reboot
It was just announced that 'Ren & Stimpy' will be getting the reboot treatment. However, many are wondering what this means for show creator John Kricfalusi, who was accused of assaulting underaged girls.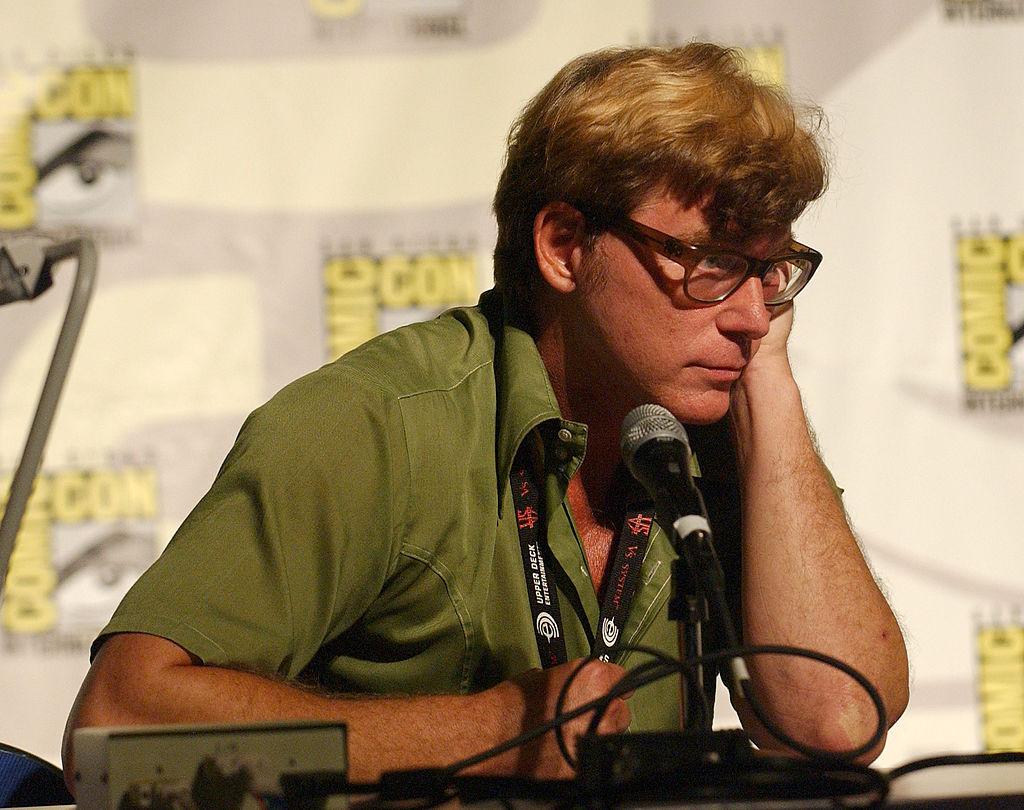 Last month, we found out a Beavis and Butt Head revival was coming our way sometime in the future, and it looks like that isn't the only beloved '90s adult cartoon returning. ViacomCBS just announced today that, after 25 years of being off air, Ren & Stimpy is getting a "reimagined" update as well. But will creator John Kricfalusi have anything to do with it?
Article continues below advertisement
The now 64-year-old Kricfalusi won't take part in his show's revival, ViacomCBS confirmed. "We are excited to reinvent this iconic franchise with a new creative team and our partners at the Nickelodeon Animation Studio," Chris McCarthy, president of ViacomCBS Entertainment said today in an official statement. Fans of the show were relieved to know that Kricfalusi, who was accused of sexually abusing two teenage girls, hasn't been hired back to run the show (he was actually fired in 1992 because he had trouble meeting deadlines).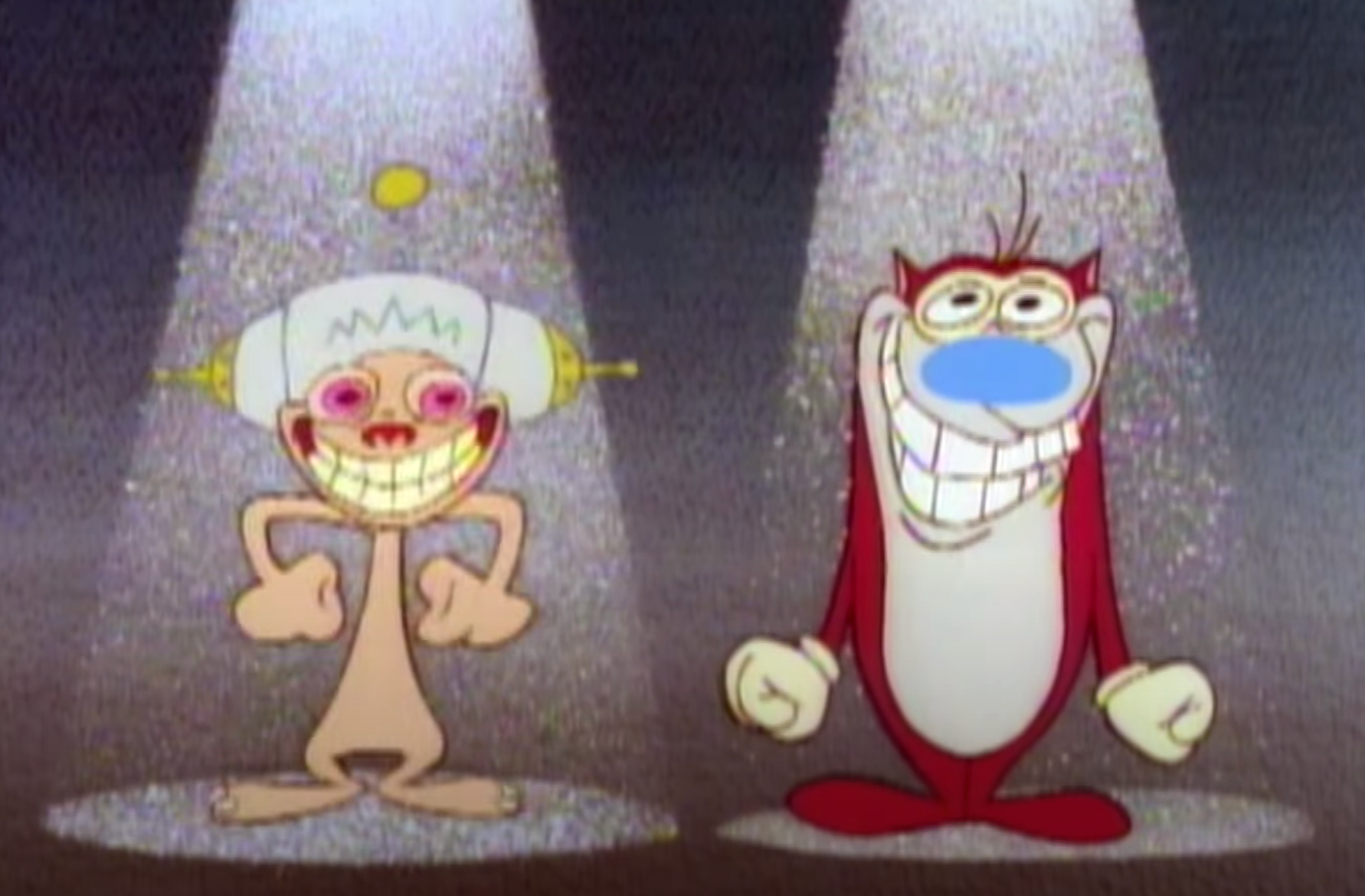 Article continues below advertisement
What went on between Katie Rice and John "John K." Kricfalusi?
In the mid-90s, Katie Rice was 14 years old when she started corresponding with Kricfalusi, who she considered to be an inspiration at the time — she wanted to get into animation and admired Ren & Stimpy. According to Buzzfeed News, Kricfalusi started sending Rice disturbingly inappropriate messages over AOL, telling her things like "I'm crazy about you, Katie," and "I'm thinking about you very hard right now. And I have a little tickle in my chest." He was 41 at the time.
Although Rice realized the disgraced animator was acting inappropriately toward her, she wrote in her diary at the time, "But he's never perverted. He is also very nice. He gives me a lot of drawing tips." Rice and Kricfalusi met several times in Los Angeles and continued to correspond after she moved away to Lake Tahoe in 1996. That year, Kricfalusi started calling her and tried to coax her into having phone sex. Rice didn't want to participate, but she continued to consider him as a friend.
Article continues below advertisement
Per Buzzfeed News, he even went to her 15th birthday party. But in 1997, Kricfalusi stopped all communication with her and left her distraught. During the same time period, Kricfalusi went to go visit Robyn Byrd, a junior in high school he had also been grooming over the years. The two had sex in a hotel room and the event "put into motion a series of decisions that would reshape the rest of her teenage years." Byrd left her home in Arizona and moved in with Kricfalusi to be his summer intern at Spumco. He told Byrd and her mom that he'd make her career. Byrd, too, was an aspiring animator.
Article continues below advertisement
"I believed, as a 16-year-old dating him, 'Oh the world's against us. It shouldn't be wrong for him to date me. We're cool and rebellious because we're breaking the rules of society," Byrd told Buzzfeed News, adding that she was told the 25-year age difference between them was "romantic." Byrd was eventually hired on full-time and moved back in with him after finishing high school.
Article continues below advertisement
By 2000, Byrd broke up with Kricfalusi and got in touch with Rice, who was 18 and just got hired to go work with Kricfalusi at Spumco. Byrd thought that she was being "replaced" by someone younger. Although Byrd got back together with him, they broke up again — for good this time. In 2004, Rice was working at Disney when Kricfalusi reached out to her and "begged" her to be with him. "You used to make me very jealous...and you would never admit you liked me in a romantic way. I would worship you and bye [sic] your best partner and friend and everything that would be good to be," he wrote.
In 2008, Rice wrote Byrd that Kricfalusi was "doing all sorts of bizarre stuff- waiting naked in his living room for when I let myself into his house to work in the morning, walking around with his weiner hanging out of his pants, telling me that his friend's advice to 'get' me was to just rape me one day."
Article continues below advertisement
Rice told Buzzfeed News, ""I know what everybody's gonna say: Why didn't you just leave? Well, because this asshole told me when I was 13 that I was special, and I don't have any self-esteem, so I believe it." She eventually stopped working with him completely after the alleged rape threat and after she claimed she saw child porn on his computer. (Kricfalusi's attorneys deny that he had any possession of child porn.) Rice reported him to the police, but the investigation didn't go anywhere.
Kricfalusi later apologized for his behavior.
In 2018, Kricfalusi wrote a lengthy apology letter and posted it on Facebook. He blamed his mental illnesses for what he did. The "apology" included doodles and photographs from the time he was with Byrd and Rice.
Article continues below advertisement
Article continues below advertisement
Article continues below advertisement
Rice responded by tweeting, "Just saw that John's 'apology' made it to Cartoon Brew. It dropped during a vacation to try and get away from this shit, and thus I haven't had a chance to really respond. But I'm angry, and disturbed. And I'm not done with it all, apparently."
Article continues below advertisement
Kricfalusi's last known career project was a self-funded cartoon short called Cans Without Labels and it was, unsurprisingly, not received well.
What is Katie Rice doing now?
If you need support, The National Sexual Assault Hotline is available 24/7 at 1-800-656-4673. You will be connected with a trained staff member in your area. Or visit RAINN.org to chat online with a support specialist at any time.