'Wild 'N Out' Is Back — and So Is Nick Cannon
Nick Cannon apologized for his antisemitic comments on his podcast, meaning fans of 'Wild 'N Out' no longer need to worry about it being canceled.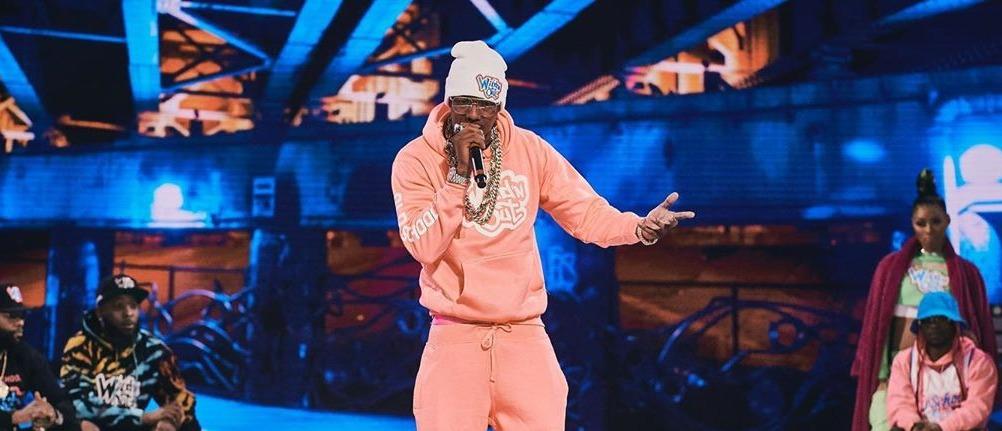 After making antisemitic comments on his podcast, Nick Cannon was fired by ViacomCBS, the parent company which resides over MTV. Following the controversy, fans began to worry that Wild 'N Out may be canceled along with Nick, who has hosted the show since its beginning and has remained a huge part of the rap battles that in-house and at-home audiences have come to love.
Article continues below advertisement
However, fans of the comedy improv show can breathe a sigh of relief: Wild 'N Out is not canceled. In fact, Nick Cannon isn't fully canceled anymore, either (at least when it comes to his relationship with ViacomCBS. Read on for more details.
What did Nick Cannon say?
In an episode of Nick's podcast, Cannon's Class, which aired in June 2020, he spoke to the rapper Professor Griff about conspiracies related to people who are Jewish. These included the Rothschilds, a well-known prominent Jewish family which originated in Frankfurt, Germany, and "the bloodlines that control everything even outside of America." Because of Nick's comments, ViacomCBS fired him.
Article continues below advertisement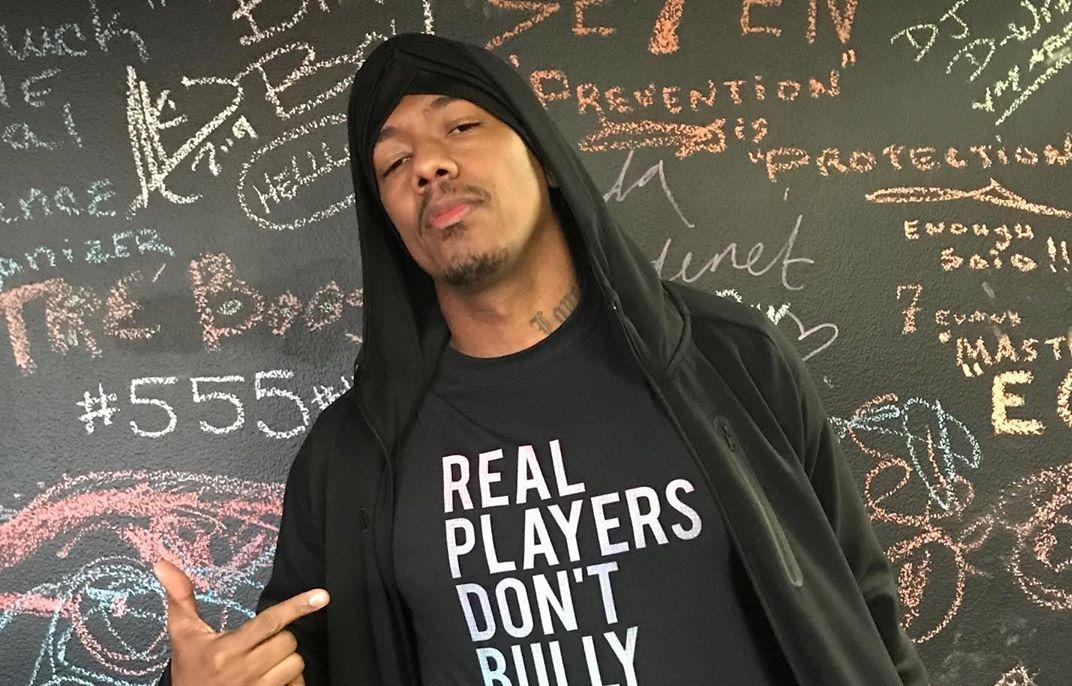 Fans worried that 'Wild 'N Out' would be canceled after Nick was fired.
Right after Nick was fired, things got a little complicated regarding Wild 'N Out. The improv comedy series premiered on MTV in 2005 with Nick at the helm, and fans agreed that it wouldn't be the same without him. In the midst of the controversy, Nick claimed that he should maintain rights to the show, which made things even more complicated.
Article continues below advertisement
While people waited to hear official word about Wild 'N Out, Nick released a statement demanding ViacomCBS give him the rights to the show.
"If I have furthered the hate speech, I wholeheartedly apologize," he wrote on Facebook. "But now I am the one making demands. I demand full ownership of my billion dollar Wild 'N Out brand that I created, and they will continue to misuse and destroy without my leadership! I demand that the hate and back door bullying cease and while we are at it, now that the truth is out, I demand the Apology!"
Article continues below advertisement
Nick Cannon issued multiple statements about his antisemitic comments.
In addition to Nick's statement about the company allowing him to retain the rights to Wild 'N Out after being fired, he also issued a statement in which he claimed "there [was] no malice or negative intent" in his words, which were perceived by many to be antisemitic conspiracy theories. In that statement, he said that, to him, apologies are empty... and then he made a public apology.
"I extend my deepest and most sincere apologies to my Jewish sisters and brothers for the hurtful and divisive words that came out of my mouth," Nick tweeted as part of his apology thread. "I want to assure my Jewish friends, new and old, that this is only the beginning of my education—I am committed to deeper connections, more profound learning and strengthening the bond between our two cultures today and every day going forward."
Article continues below advertisement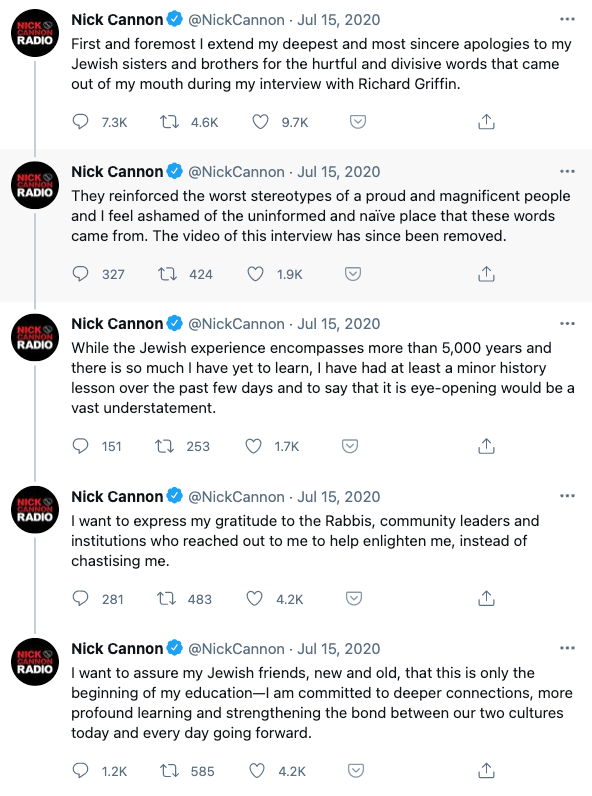 Apparently, that apology (along with a donation to the Simon Wiesenthal Center) was good enough for ViacomCBS — in February 2021, they announced that production on Wild 'N Out would resume with Nick Cannon back in the host position. New episodes of the show began airing in April of 2021.