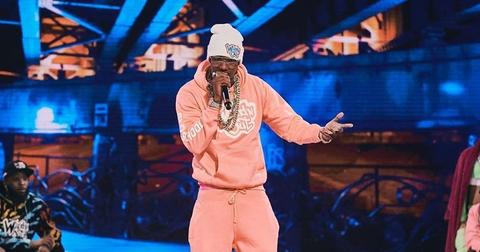 If 'Wild 'N Out' Is Canceled, MTV Will Have to Air Even More 'Ridiculousness'
By Chrissy Bobic

Updated
After making anti-Semitic comments on his podcast, Nick Cannon was fired by ViacomCBS, the parent company which resides over MTV. Now fans are wondering if it means Wild 'N Out is canceled. Nick has hosted the show since its beginning and has remained a huge part of the rap battles that in-house and at-home audiences have come to love. But without Nick there, it might be a show better left off the air.
Article continues below advertisement
What did Nick Cannon say?
In an episode of Nick's podcast, Cannon's Class, which aired in June 2020, he spoke to the rapper Professor Griff about conspiracies related to people who are Jewish. These included the Rothschilds, a well-known prominent Jewish family which originated in Frankfurt, Germany, and "the bloodlines that control everything even outside of America." Because of Nick's comments, ViacomCBS fired him.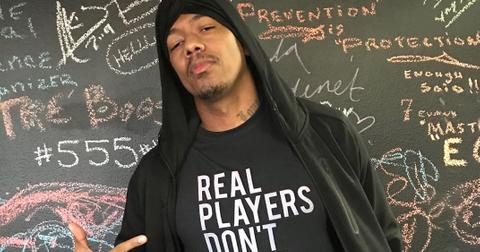 Article continues below advertisement
But was 'Wild 'N Out' canceled?
Right now, MTV has not officially canceled Wild 'N Out. The improv comedy series premiered on MTV in 2005 and, although Nick has been the long-running host and claims he should maintain rights to the show as a whole, there hasn't been an official statement from the network or from ViacomCBS announcing an official cancelation.
Instead, Nick released his own statement demanding ViacomCBS give him the rights to the show.
"If I have furthered the hate speech, I wholeheartedly apologize," he wrote on Facebook. "But now I am the one making demands. I demand full ownership of my billion dollar Wild 'N Out brand that I created, and they will continue to misuse and destroy without my leadership! I demand that the hate and back door bullying cease and while we are at it, now that the truth is out, I demand the Apology!"
Article continues below advertisement
Nick Cannon issued multiple statements about his anti-Semitic comments.
In addition to Nick's statement about the company allowing him to retain the rights to Wild 'N Out after being fired, he also issued a statement in which he claimed "there's no malice or negative intent" in his words, which were perceived by many to be anti-Semetic conspiracy theories. In that statement, he said that, to him, apologies are empty.
Article continues below advertisement
He later said he reached out to ViacomCBS chairwoman Shari Redstone and asked to meet with her about actually apologizing. However, Nick claimed he received no response and, as of right now, while Wild 'N Out remains in limbo, Nick's partnership with the company is terminated.
Viacom dropped Nick Cannon and Wild N Out, MTV bout to be Ridiculousness 24/7 instead of 22/7.

— Ahmed🇸🇴/Justice for Breonna & Elijah (@big_business_) July 15, 2020
Article continues below advertisement
Nick Cannon has had other shows under the ViacomCBS umbrella.
Nick got his start with ViacomCBS when he was in the original All That on Nickelodeon. He went on to star in The Nick Cannon Show, also on Nickelodeon. Years later, he pitched the idea of Wild 'N Out to MTV, eventually partnering to host the show. He also co-created the short-lived Make It Pop music TV series for Nickelodeon and has been a mainstay on the network for years as a producer on a variety of shows and specials.
He was a host on two seasons of The Masked Singer as well, but now that he was fired from ViacomCBS, Nick's future with the Fox reality singing competition show is uncertain. For now, it seems that Nick will be working on securing the rights to Wild N' Out, as it seems to be his main concern.