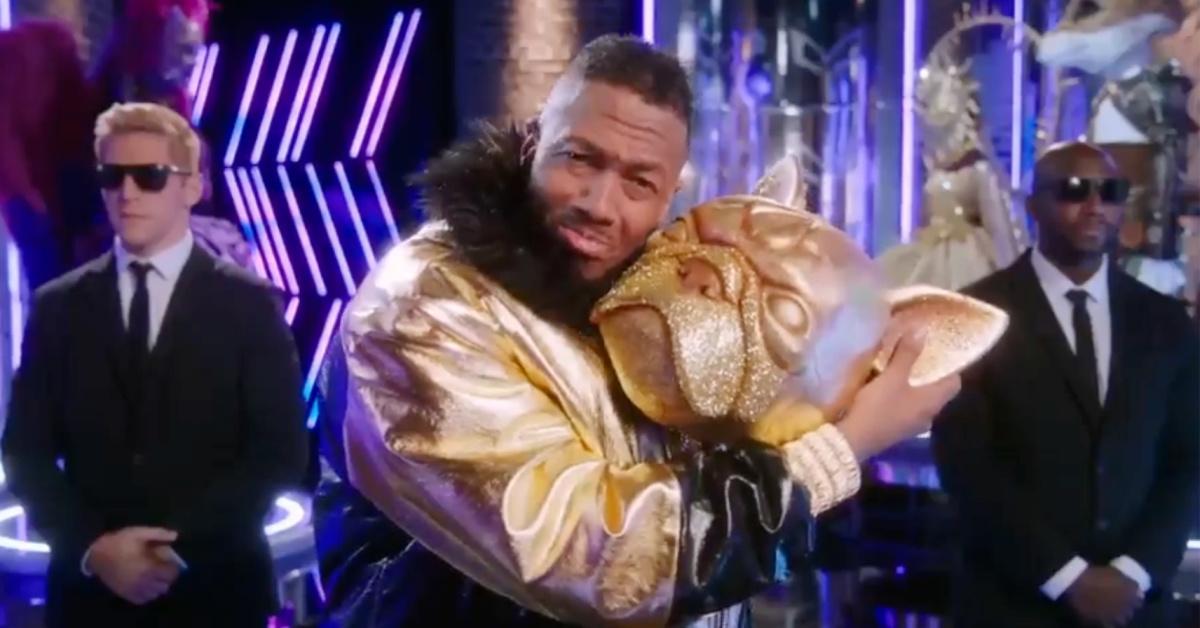 Nick Cannon Made His Glorious Return Back to 'The Masked Singer'
Season 5 of The Masked Singer has featured unparalleled entertainment, thanks to its revised format and a whole host of expertly disguised celebrities. Unlike in previous years, Season 5 will feature wildcard rounds, enabling newcomers to enter the competition and unseat the members of Group A and Group B at any given moment.
Article continues below advertisement
Unfortunately for loyal Nick Cannon fans, however, there was an additional, much less welcome, change — the comedian was absent from the first few episodes of the season, replaced by stand-in host Niecy Nash.
Luckily, Nick's absence was short-lived, and he returned to the stage in true Masked Singer fashion in Episode 5. But why was he gone in the first place? Here's what we know.
Why was Nick Cannon not on 'The Masked Singer'?
Nick tested positive for COVID-19 in February 2021, around the same time as the production of Season 5 of The Masked Singer was set to begin. Nick was told to self-isolate — and he had no choice but to miss out on the shooting of the first few episodes. According to outlets like Variety, Nick was set to return to work as soon as his health allowed
Article continues below advertisement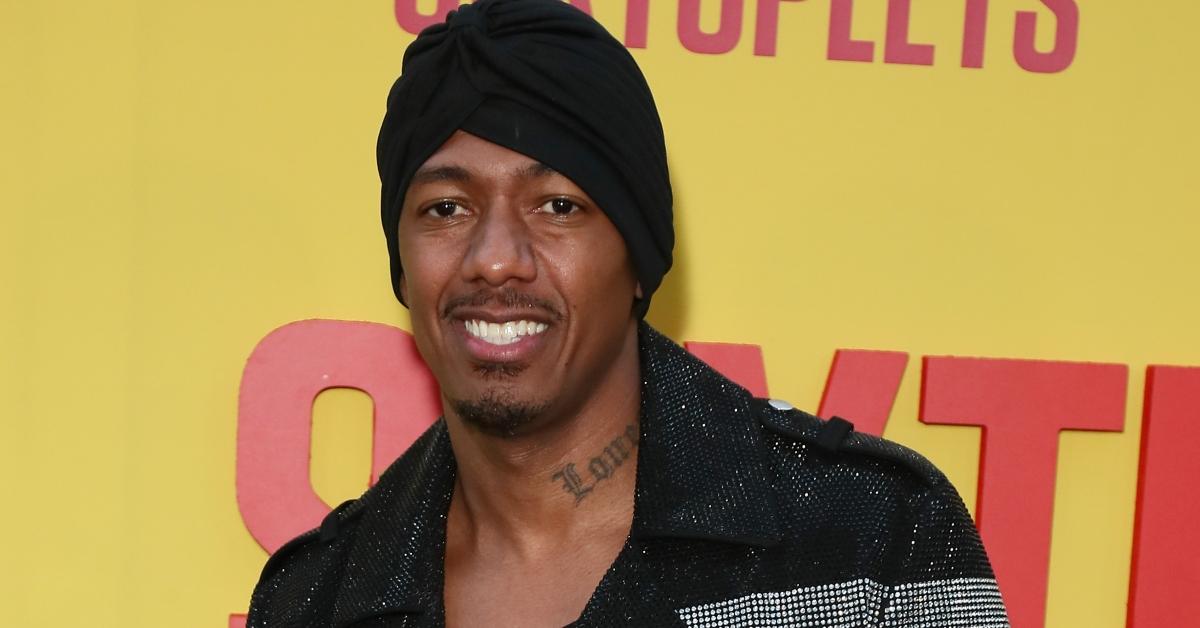 Comedian Niecy Nash took over Nick's duties in the meantime, ensuring that each contestant was introduced properly while also keeping an eye on the panelists, Jenny McCarthy, Nicole Scherzinger, Ken Jeong, and Robin Thicke. Nick is reportedly the only cast member who caught COVID-19.
Article continues below advertisement
In the lead-up to the Season 5 premiere, Nick shared several short clips about The Masked Singer on Twitter. Arguably, these could be interpreted as further proof that he had every intention of returning to the show once the period of ill health subsided.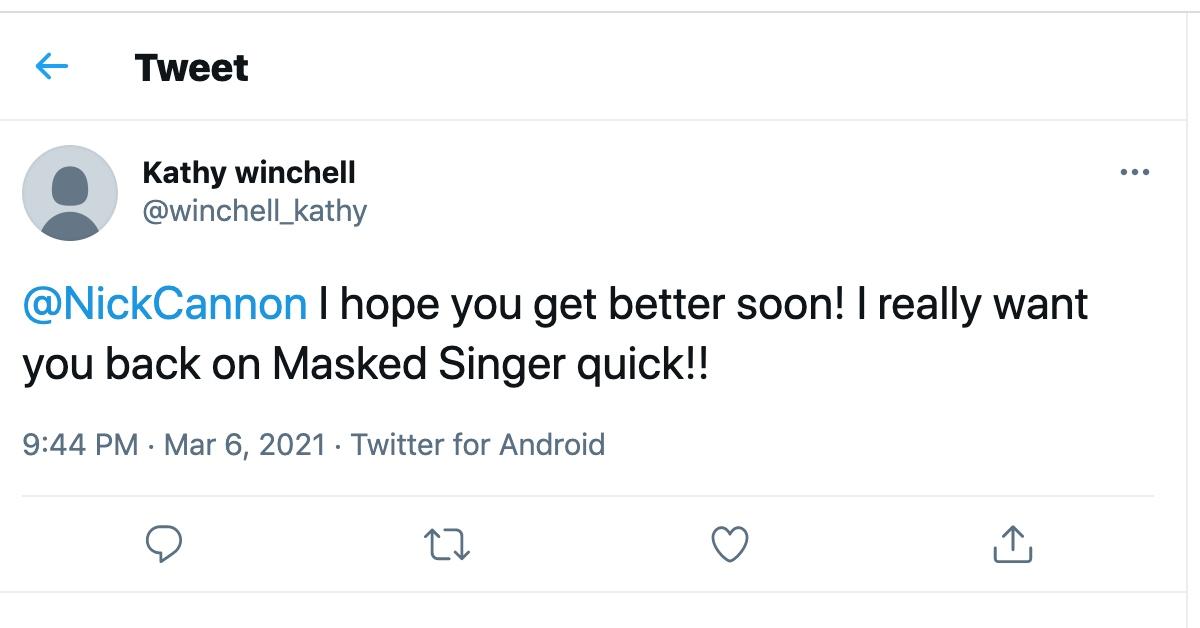 Article continues below advertisement
Nick Cannon returned to 'The Masked Singer' in exactly the way you'd expect.
Luckily, fans of the show didn't have to wait too long to see their beloved host return to the stage. Of course, he couldn't simply walk out to the stage of a show that is all about disguises! In Episode 5, fans were introduced to the third wildcard mask: the Bulldog. After a brief clue package, the Bulldog sang "Candy Girl" by New Edition.
Article continues below advertisement
At the end of the episode, a new twist was announced: Niecy Nash would be choosing who would be unmasked, and she chose none other than the Bulldog — even though he had just arrived that week! Everyone was confused... until the Bulldog mask came off and Nick Cannon's face was revealed. What a great surprise, right? It looks like he'll resume his hosting duties starting with the next episode.
Catch new episodes of The Masked Singer premieres Wednesdays at 8 p.m. ET on Fox.