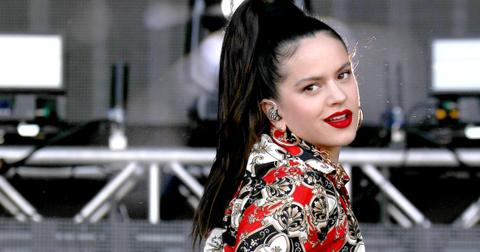 Rosalía Is Not Dating Bad Bunny... or J Balvin
By Anna Quintana

Updated
If you haven't heard the name Rosalía, it's time to start streaming the 25-year-old singer from Spain. 
Performing for the first time at this year's MTV Video Music Awards, Rosalía has been topping the Spanish music charts with hits such as "Con Altura," "Aute Cuture," and her recent hit with Ozuna, "Yo x Ti, Tu x Mi" — and she shows no signs of slowing down. 
So, who is Rosalía? 
Along with hit songs, Rosalía is known for her modern interpretations of flamenco music — and debuted her first album of flamenco classics in 2017. She followed up that album with El Mal Querer, which was produced by El Guincho.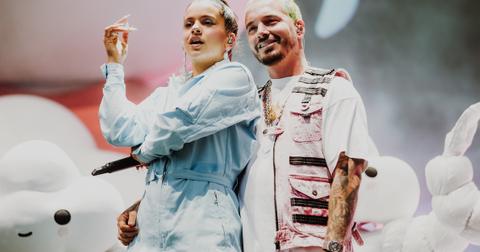 Rosalía landed her first global hit with "Con Altura," featuring J Balvin.
The track, also produced by El Guincho, debuted at No. 1 in Spain — and it's the first single off her upcoming third album. The music video, which dropped this past March, has garnered over 700 million views, making it the most-viewed music video by a female artist of 2019. 
J Balvin and Rosalía performed the song together at Coachella, and more recently, former President Barack Obama mentioned "Con Altura" on his Summer 2019 playlist. Not to mention, Rosalía has been nominated for the Best New Artist award at the 2019 VMAs, and is up for the Best Latin Video and Song of the Summer awards. 
And while Rosalía admits her music is not for everyone, she is proud of her ability to mix the old and new. "I don't know what my work will mean in a few years. But I am clear that above all else I am experimental. It's a necessity for me," she told Fader. "I don't know how to live any other way. I don't know how to do anything else. There is no alternative."
Is Rosalía dating Bad Bunny? 
To add fuel to the fire, Bad Bunny captioned the pics, "Creo que me enamoré," which translates to, "I think I fell in love."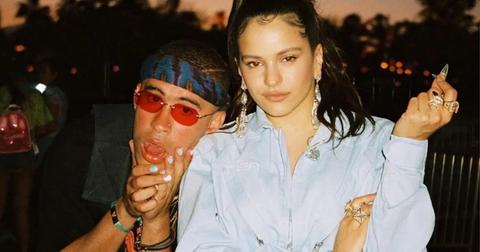 However, Bad Bunny denied the dating rumors in an interview with... Rosalía. "That you and I are 'bad bunnies,'" Bad Bunny responded when Rosalía asked him about the biggest misconception about them. "They have me pissed off with that."
Rosalía is also making her acting debut in 2019. 
Next up for the brunette beauty — who is currently on her El Mal Querer Tour and working on her third studio album — is a role in the Pedro Almodovar film, Pain and Glory (Dolor y Gloria) alongside Penelope Cruz and Antonio Banderas. 
In a trailer for the film, which is set to release in the U.S. on Oct. 4, Rosalía sings a rendition of "A Tu Vera," with Penelope Cruz. 
In the meantime, we'll be streaming Rosalía on repeat.