Who Is Rosalía Dating? A Look at the Singer's Love Life
Spanish singer Rosalía was previously engaged to Puerto Rican rapper Rauw Alejandro. Sadly, the couple split in July 2023. Here's what to know.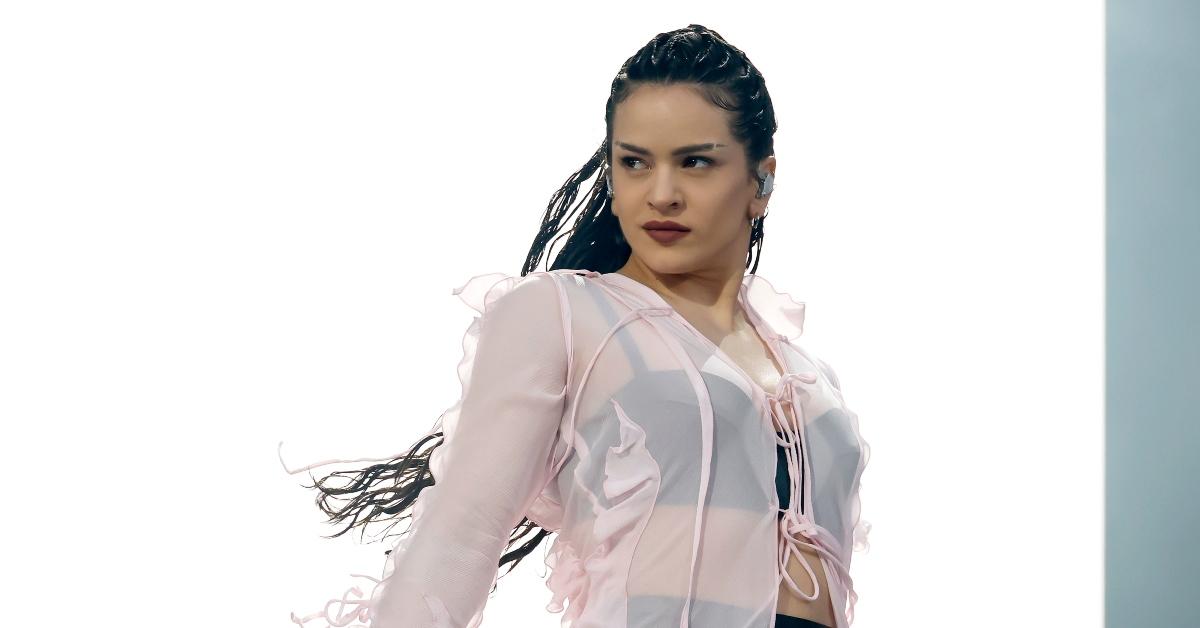 Spanish singer and actress Rosalía has been the subject of many dating rumors since the release of her single "Con Altura" in 2019.
However, despite the many headlines connecting her to everyone from Bad Bunny to J Balvin, the artist has typically kept her relationship status private ... until she met Puerto Rican rapper Rauw Alejandro.
Article continues below advertisement
The couple showcased their relationship on social media after they officially got together in 2021 — and even collaborated on a song called "Beso," which translates to "Kiss" and was all about their love. After that, fans were convinced that Rosalia and Rauw were engaged.
But what happened? Here's what to know about Rosalía's dating life.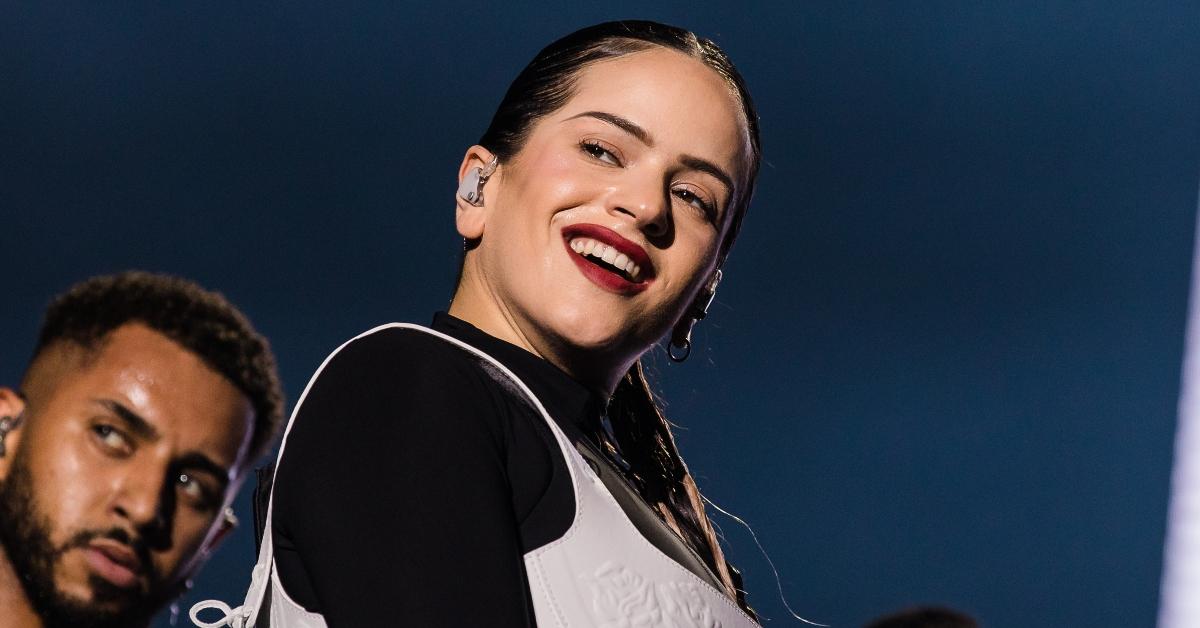 Article continues below advertisement
Who is Rosalía dating?
It looks like Rosalía is back on the market after her July 2023 split with fiancé Rauw Alejandro.
But first, let's back up to the beginning...
Rosalía, who is best known for her modern interpretations of flamenco music, debuted her first album of flamenco classics in 2017. And it looks like Rauw (real name: Raúl Ocasio Ruiz) had been her biggest fan since then.
In fact, Rauw had seemingly been manifesting his relationship with Rosalía since 2018.
Following the news of their relationship in 2021, fans quickly took to social media to show just how hard Rauw had been crushing on Rosalía.
Article continues below advertisement
In 2018, Rauw tweeted, "RAUW X ROSALÍA" with a bunch of side-eye emojis, and in an interview with MoluscoTV in 2019, he confessed, "I have a crush on Rosalía."
By 2020, his affection for Rosalía was well-known but that didn't stop him from gushing about her in another interview with Latin TV personality Tony Dandrades.
Article continues below advertisement
"I'm not going to lie, for me, Rosalía is beautiful, the most beautiful person there is," he said at the time, before adding that he has been doing everything possible to get her attention.
The couple collaborated on a song together in 2020 as well, titled "Dile a Él," which translates to "Tell Him."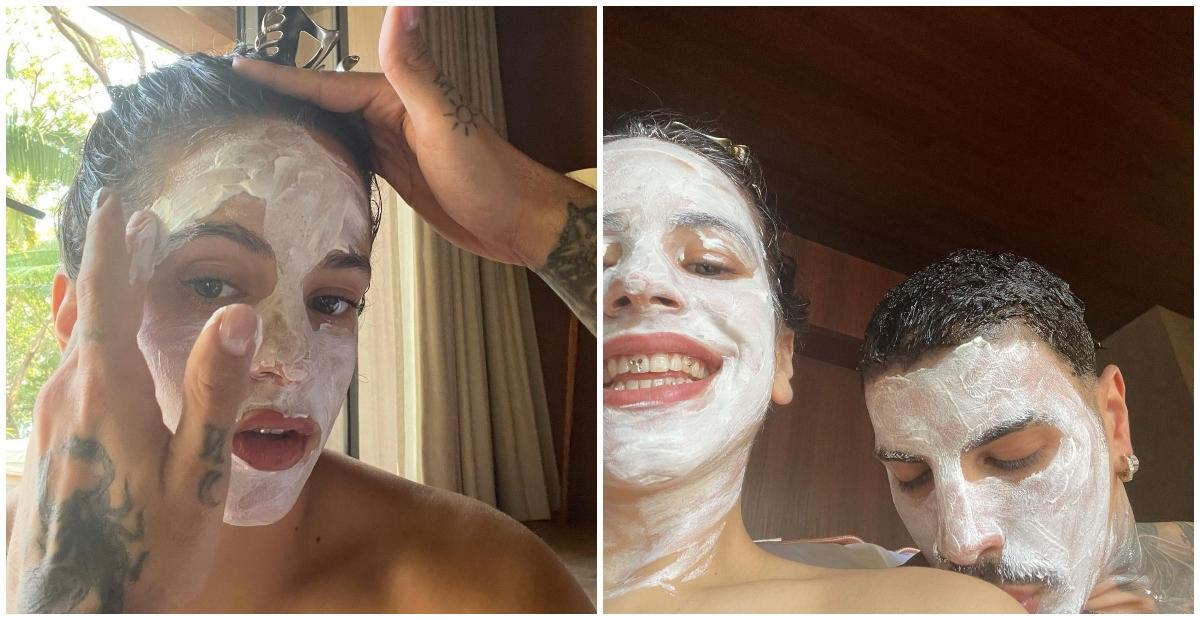 Article continues below advertisement
Flash forward, and all of Rauw's compliments seemingly worked because the two were officially an item. In March 2020, eagle-eyed fans began to notice that the two were posting photos from the same house and even spotted Rauw's car in one of Rosalía's photos.
However, it wasn't until September 2021 that Rosalía and Rauw were ready to share the news with fans on Instagram.
"Even if the sun goes down, with you, the day never ends," Rauw captioned his first photo with Rosalía on Instagram. Throughout their relationship, the couple shared several PDA posts on social media, and fans were loving it. Even Kylie Jenner commented a heart-eye emoji on Rosalía's post of the couple vacationing together.
Article continues below advertisement
On March 23, 2023, Rosalía took to TikTok to show off a huge diamond ring, which many believed was an engagement ring from Rauw.
"Ay dios mio," she said in the since-deleted video before kissing Rauw. "Te amo."
According to Mike Fried, CEO of The Diamond Pro, Rosalía's ring was worth an estimated value of $150,000, and the center diamonds equal at least 5 carats total.
"The fine details and additional diamonds in this ring speak to the artistic, committed style of this couple. It's one of the most unique engagement rings we've seen in the last year," he added.
Article continues below advertisement
As expected, her followers were counting down the days until Rosalía and Rauw's wedding.
"It's clear to see that they genuinely are in love with each other. They really are meant to be. Their love is real love. God blessed them for sure," one fan wrote before another added, "This makes me so happy. I love them together so much."
Article continues below advertisement
Fans took to social media to support their girl, and many of them posted videos of her crying at recent concerts.
"Images of our Rosalia crying yesterday, I have a broken heart," one saddened fan wrote in a translated tweet.