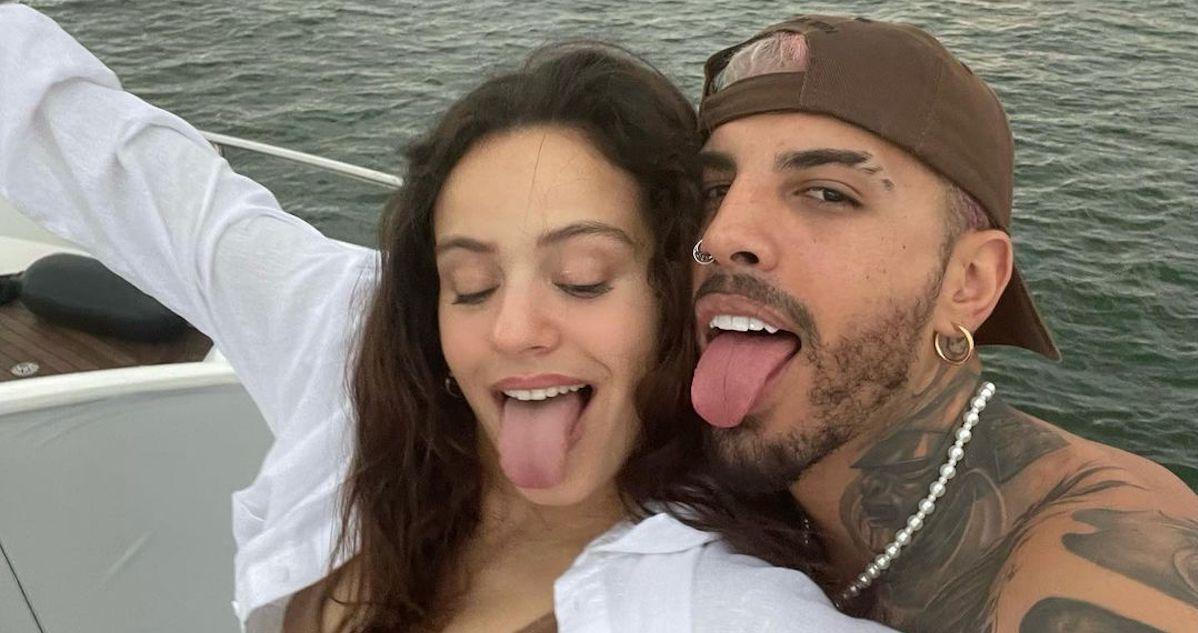 Rauw Alejandro Pretty Much Manifested His Relationship With Rosalía
Spanish singer and actress Rosalía has been the subject of many dating rumors since the release of her single "Con Altura" in 2019.
However, despite the many headlines connecting her to everyone from Bad Bunny to J Balvin, the 29-year-old has kept her relationship status private... until now.
Article continues below advertisement
In an Instagram post, Rosalía confirmed that she is in fact dating Puerto Rican rapper Rauw Alejandro. The couple celebrated her 29th birthday together playing video games, and Rosalía captioned the post, "Bliss."
So, who is Rauw Alejandro? Here is everything you need to know about Rosalía's new boyfriend.
Rauw Alejandro has been manifesting his relationship with Rosalía since 2018.
Rosalía, who is best known for her modern interpretations of flamenco music, debuted her first album of flamenco classics in 2017.
And it looks like Rauw (real name: Raúl Ocasio Ruiz) has been her biggest fan since then. Following the news of their relationship, fans quickly took to social media to show just how hard Rauw has been crushing on Rosalía.
Article continues below advertisement
In 2018, Rauw tweeted, "RAUW X ROSALÍA" with a bunch of side-eye emojis and in an interview with MoluscoTV in 2019, he confessed, "I have a crush on Rosalía."
By 2020, his affection for Rosalía was well-known but that didn't stop him from gushing about her in another interview with Latin TV personality Tony Dandrades.
Article continues below advertisement
"I'm not going to lie, for me, Rosalía is beautiful, the most beautiful person there is," he said at the time, before adding that he has been doing everything possible to get her attention.
The couple did collaborate on a song together in 2020 as well, titled "Dile a Él," which translates to "tell him."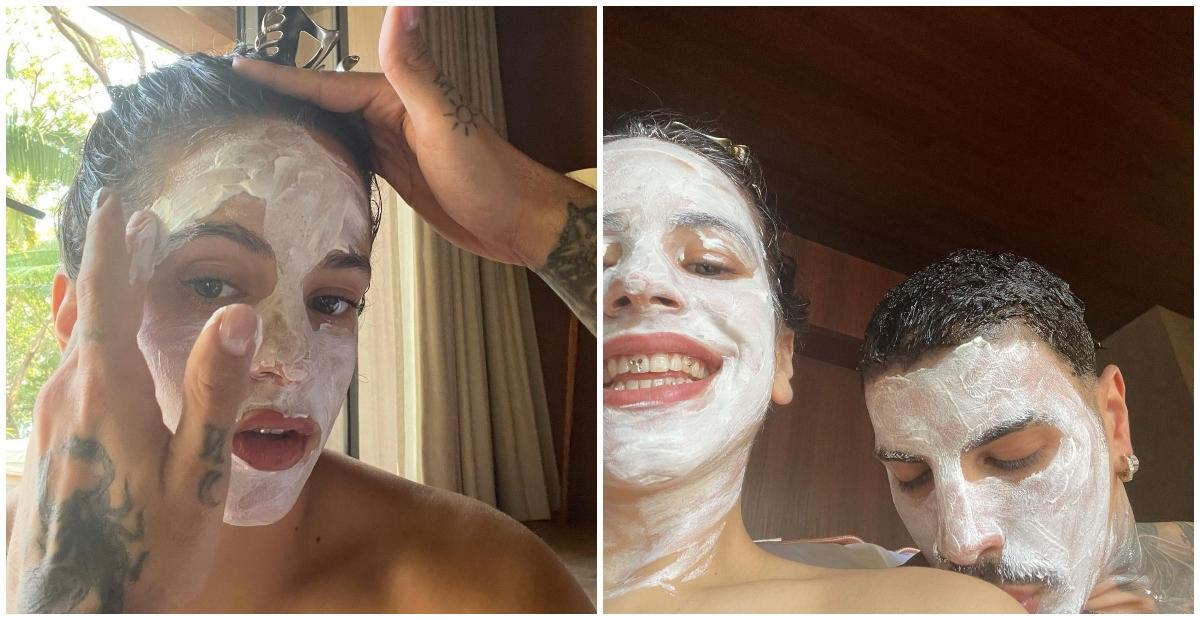 Article continues below advertisement
Flash forward, and all of Rauw's seemingly compliments worked because the two are officially an item. In March 2020, eagle-eyed fans began to notice that the two were posting photos from the same house and even spotted Rauw's car in one of Rosalía's photos.
However, it wasn't until September 2021 that Rosalía and Rauw were ready to share the news with fans on Instagram.
"Even if the sun goes down, with you, the day never ends," Rauw captioned his first photo with Rosalía on Instagram. Since then, the couple has shared several PDA posts on social media, and fans are loving it. Even Kylie Jenner commented a heart-eye emoji on Rosalía's post of the couple vacationing together.
So sweet!
Article continues below advertisement
Did Rosalía ever date Bad Bunny?
The public began to speculate that Rosalía and Bad Bunny were an item in 2019 due to very adorable pictures of the two singers on Instagram, one of which Bad Bunny captioned, "Creo que me enamoré," or, "I think I fell in love," in Spanish.
But Rosalía has denied reports that she and the Conejo Malo were dating, telling Entertainment Tonight at the time, "He's a friend. He's a good friend."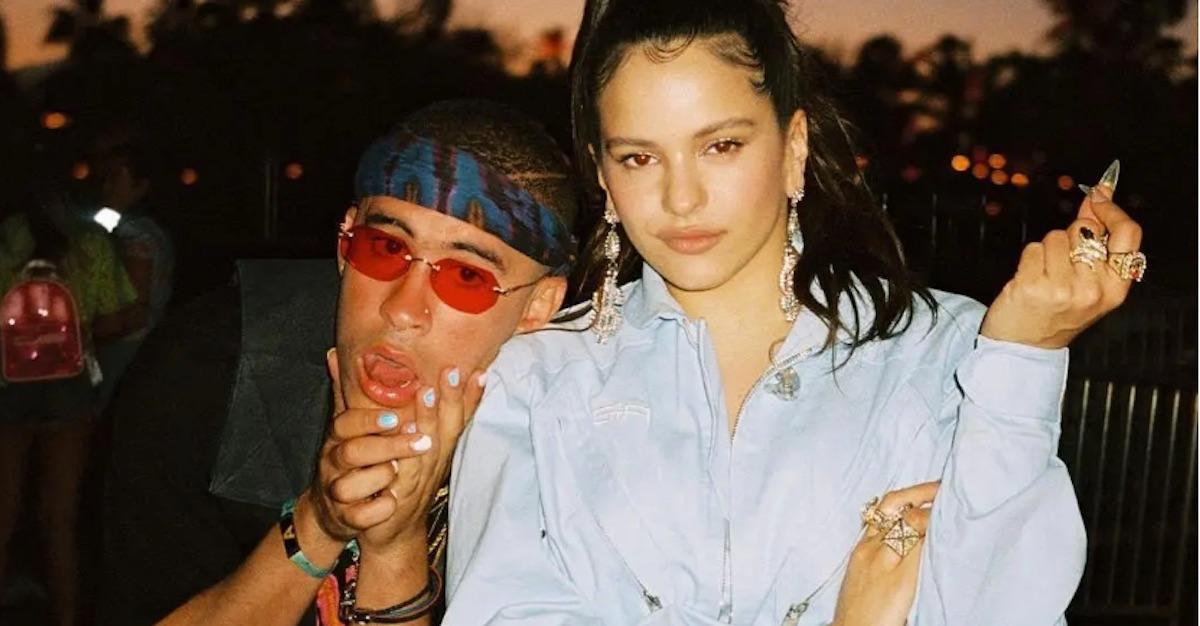 Article continues below advertisement
After all, Bad Bunny continues to be going steady with his rumored fiancée, Gabriela Berlingheri, who made headlines in August of 2020 when she posted a video of herself dancing along to a catchy tune in a car and fans were quick to zoom in on the massive diamond she was sporting on her left hand.
The couple made their red carpet debut in September 2021 — just days before Rosalía's first post featuring Rauw.
So, it looks like we can finally put those dating rumors to rest now that Rosalía and Rauw are Instagram official!