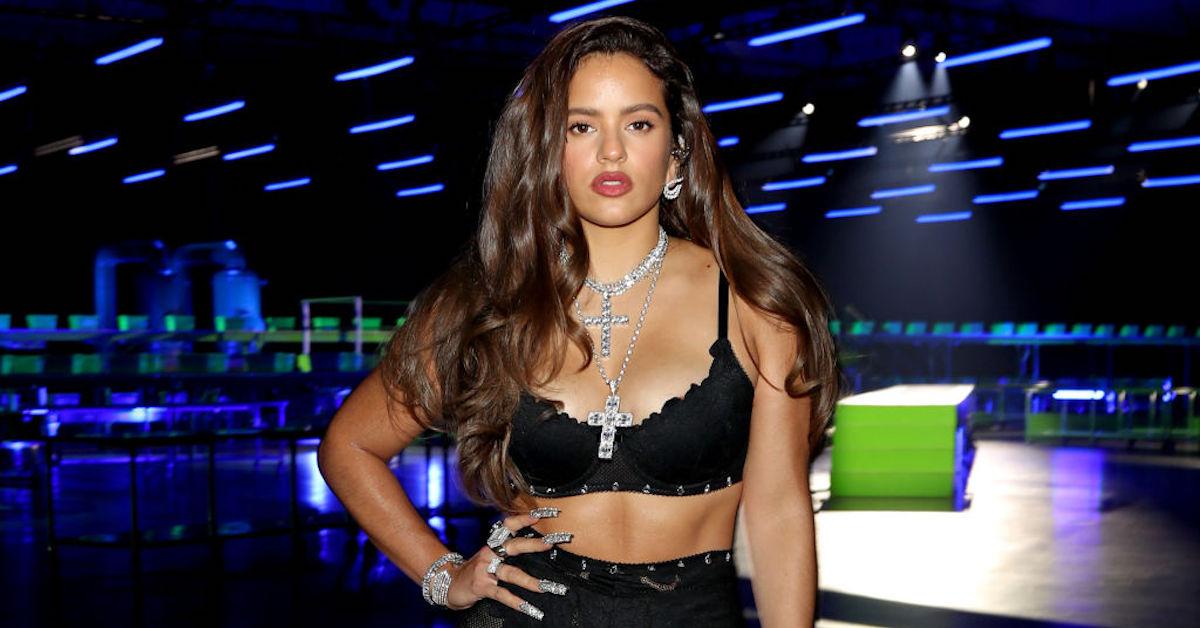 So ... Is Rosalía Actually Latina?
Flamenco singer Rosalía's rise to international superstardom has felt almost instantaneous ever since her sophomore album "El Mal Querer" dropped two years ago in November 2018. Following the release of her single "Con Altura" with J Balvin, Rosalía went from underground Spanish artist to bonafide pop star in less than a year, garnering critical praise and sweeping awards in the music industry.
Article continues below advertisement
But since her rise to fame, Rosalía has also sparked a discussion about race, class, and privilege. Rosalía is often labeled a Latina singer by media outlets and she also happened to have swept the 2019 Latin Grammys, which prompted a number of Latinx people to question whether Rosalía is really Latina.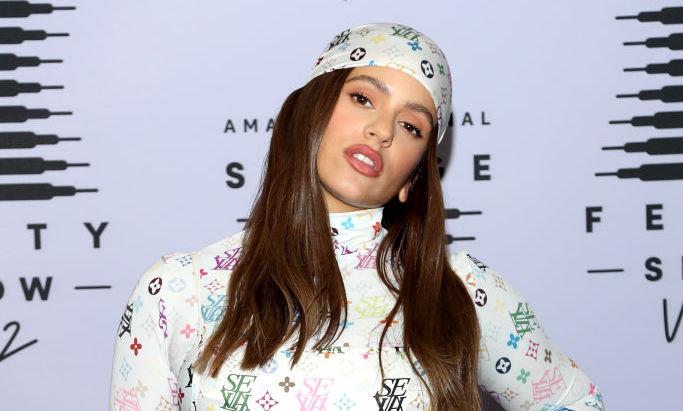 Article continues below advertisement
Is Rosalía Latina?
Rosalía was undoubtedly one of 2019's standout artists and her album "El Mal Querer" was lauded for its blend of flamenco and pop, which earned the artist Latin Grammy awards at the 2019 ceremony. But with her rise to superstardom, Rosalía has also faced criticism for identifying as a Latina when she isn't from Latin America.
The controversy reached new heights when Vogue Mexico put Rosalía on its August 2019 cover, with the cover line "Rosalía + 20 Latino artists making the world dance," written in Spanish.
Article continues below advertisement
The Latinx community was quick to point out that although Rosalía sings in Spanish and even commands a large Latinx fanbase, she herself is Spanish and, therefore, not Latinx. As Distractify has explained before, the terms Latino and Latina were originally used to identify Latin American immigrants as a replacement for the formerly used term, Hispanic.
Article continues below advertisement
This is because "Hispanic" is tied to the linguistic heritage of Latin American people, but doesn't necessarily apply to everyone from South America, like Brazilians who speak Portuguese.
So in 2000, Latino and Latina were formally adopted as general descriptors for people from North, Central, South America, and the Caribbean, and Latinx came shortly thereafter as a gender-neutral alternative.
But it's important to note that people from Spain are not Latinx, although they can be referred to as "Hispanic."
Does Rosalía consider herself Latina?
Although Rosalía rather confidently proclaimed that she "felt Latina" when traveling in Latin America, she also acknowledged the press's misidentification of her background in the same interview with The Fader. "I do know that if I say I'm a Latina artist, that's not correct, is it? I'm part of a generation that's making music in Spanish," she said. "So, I don't know — in that sense, I'd prefer for others to decide if I'm included in that, no?"
The controversy around how the media identifies Rosalía illustrates the complexity of the identification of race and Latinx culture in this country. But the positive outcome of this discussion is that it keeps the conversation going and highlights the problematic ways we may think of some of these terms.
And while Rosalía herself may not fit into the neat identification of being a "Latin" artist, she's certainly part of the movement of artists making Latin music as it's known today.