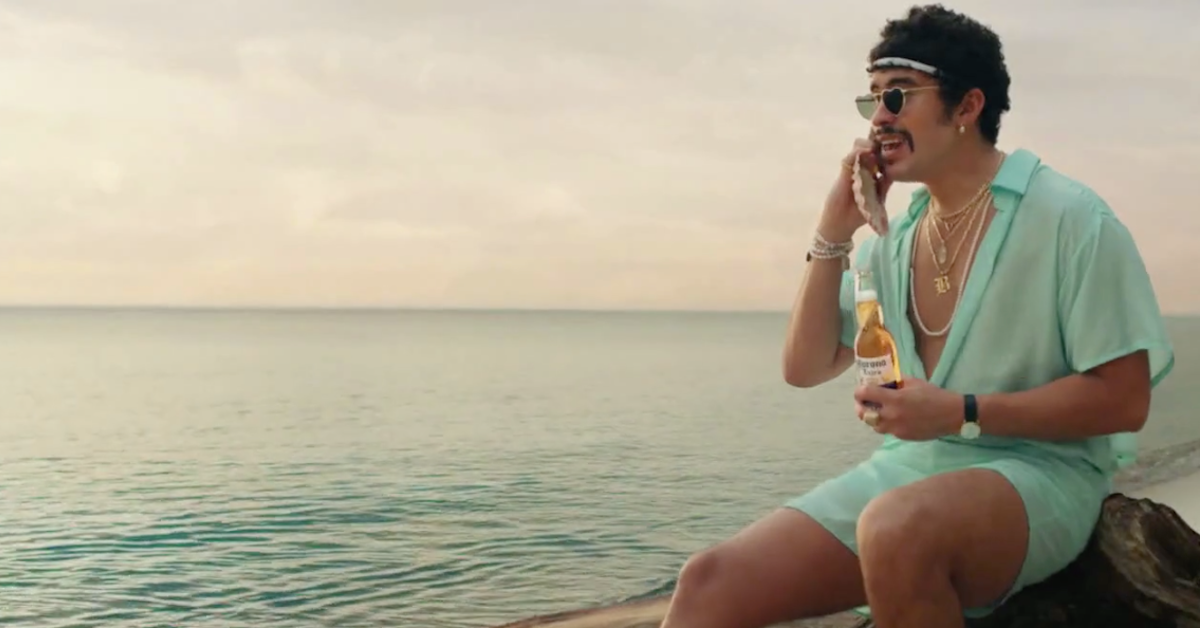 Bad Bunny Is the New Face of Corona Beer
The latest face of Corona Extra is Bad Bunny, who appears alongside Snoop Dogg in the beer brand's latest commercial, part of the "La Vida Más Fina" campaign they launched in August 2020.
Over the course of "Shellphone," the two musical icons have a beachy, socially distant exchange. But what does Bad Bunny say in the Corona commercial?
Article continues below advertisement
What does Bad Bunny say in the Corona Extra commercial?
The 30-second Corona Extra spot begins with Snoop Dogg strolling along the ocean, enjoying a cold beer when a seashell suddenly rings on the sand like a telephone.
"Say, baby, look, let me tell you something," Snoops says when he picks up, reprimanding the person on the other end of the phone, who he thinks is his lover. "See, first thing, you can't be calling me on my shellphone."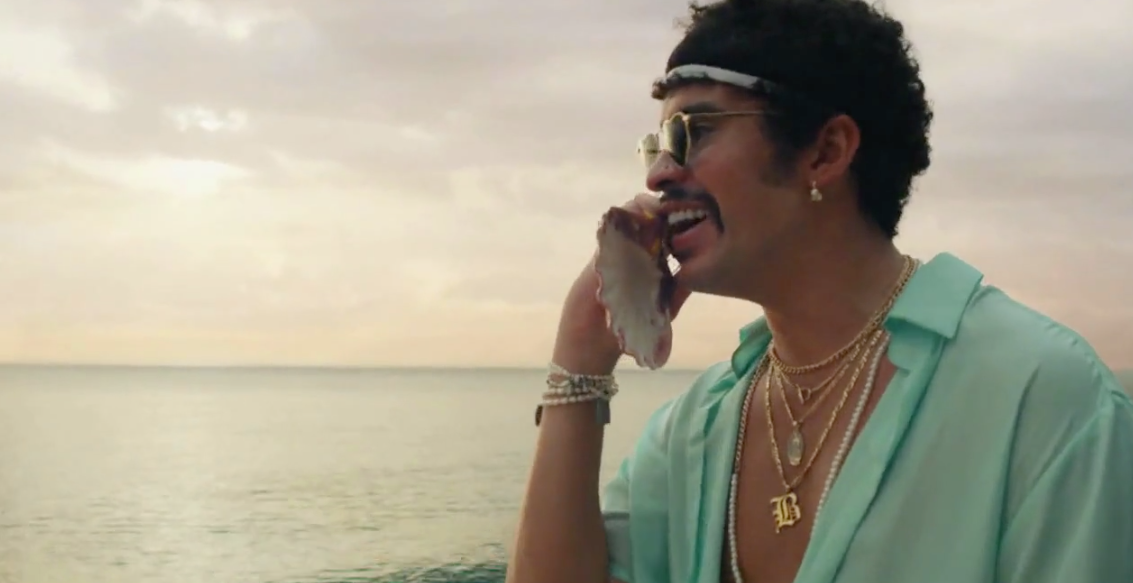 Article continues below advertisement
The person calling actually turns out to actually be Puerto Rican singer, rapper, and songwriter Bad Bunny (real name: Benito Antonio Martínez Ocasio). "No, no baby, it's me," he says into the shell. "Bad Bunny!"
Delighted that it's his friend rather than his "baby," Snoop asks, "Where you at, player?" And that's when Bad Bunny corrects his pronunciation: "It's not player, it's playa."
"I'm from Long Beach, player," the "Drop It Like It's Hot" artist explains. "I know the playa!"
Relieved to be catching up with his friend instead of nagged by his girl, Snoop asks his buddy Bad Bunny how he's living.
Article continues below advertisement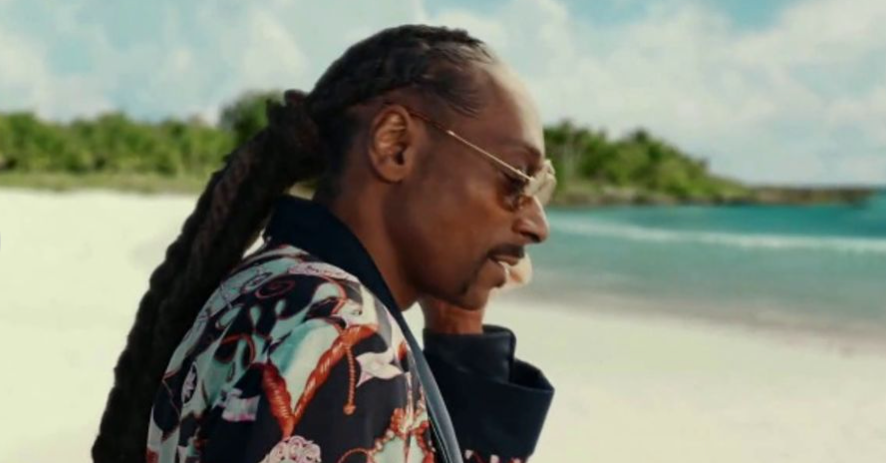 "Esta es la buena vida, baby!" Bad Bunny says chuckling, looking out into the sea. While many viewers weren't able to catch the last lines of the commercial, the phrase he delivered translates to "This is the good life, baby!"
Bad Bunny's line calls back to Corona's current marketing campaign, which launched in August and has the phrase "La Vida Más Fina," or "The Fine Life," in English, as its tagline.
Article continues below advertisement
The tagline, in turn, is a play on the Corona slogan you'll recognize from every bottle: "La Cerveza Más Fina." The company is aiming to deliberately honor Corona's Mexican heritage, while also recognizing the growing population of Latinx people in the United States.
Article continues below advertisement
Corona beer sales have gone up since COVID-19 began.
"I love that the campaign stays true to Corona's Hispanic roots and embraces the unapologetic way I life my life," Bad Bunny said about his role in the beer collaboration. Ann Legan, VP of Constellation, who does brand marketing for Corona, announced the company was "excited to further our partnership with one of the hottest artists in music today, international superstar Bad Bunny."
"In addition to Corona and Bad Bunny's shared Latino heritage, we felt his vibrant and colorful personality are a perfect embodiment of the La Vida Más Fina lifestyle," Ann continued.
According to many outlets, the sales of Corona beer remain strong, despite the concern that its shared name with the coronavirus pandemic would dissuade people from buying the product. In fact, IRI tracked data reports the sales of Corona actually increased by more than 20 percent in March.