Bad Bunny Might Be Dating Kendall Jenner and the Internet Has Gone Feral
Bad Bunny's girlfriend: He has been linked to a new lady. Who is she? Plus, the tea on Bad Bunny's ex Gabriela Berlinger and his other past romances.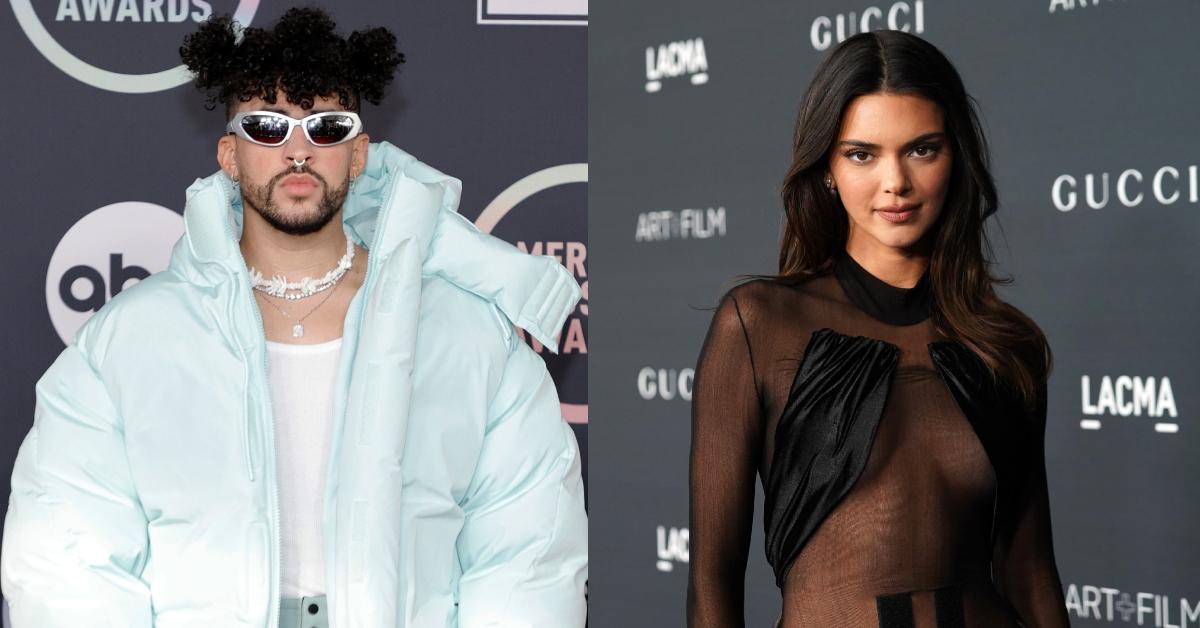 Puerto Rican superstar Bad Bunny is one of the hottest music artists today. He's garnered a large fan following, many of which are female. But as of late, it appears a special someone has captured the "Soy Peor" singer's heart.
Naturally, social media is buzzing regarding the possibility of these two together. Who is this lucky lady and are they actually an item? Plus, who has Bad Bunny previously dated? We got the deets below.
Article continues below advertisement
Rumors claim Bad Bunny's girlfriend is none other than Kendall Jenner.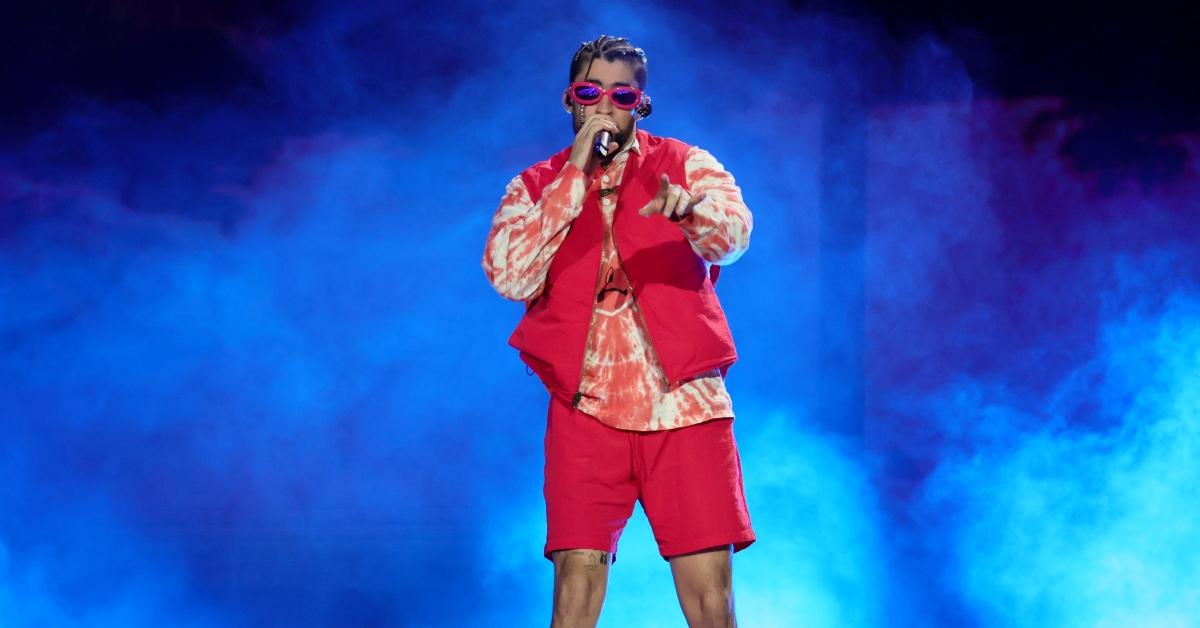 In February 2023, rumors first started swirling that Bad Bunny and Keeping Up With the Kardashians alum Kendall Jenner were dating after an anonymous tip was sent to the celebrity gossip account Deuxmoi. The tip read: "This single famous model sister was seen playing tonsil hockey with Bad Bunny at a private LA club last night. Word is he is an open relationship."
A few days later, TMZ snapped some pictures of Bad Bunny and Kendall leaving the same restaurant separately after what looked to be a double date with Justin and Hailey Bieber.
Bad Bunny and Kendall's relationship has not yet been publicly confirmed. Regardless, the internet has already started poking fun at this potential courtship.
Article continues below advertisement
From the looks of it, many Bad Bunny fans aren't too keen on Kendall.
Article continues below advertisement
Article continues below advertisement
Bad Bunny previously dated model Gabriela Berlingeri.
It seems Bad Bunny may have a thing for models. On April 2, 2020, he made it Instagram official with model Gabriela Berlingeri after he shared a now-deleted video of him kissing her while dressed in drag during the filming of his music video for "Yo Perreo Sola."
In an interview with Rolling Stone at the time, he explained that he and Gabriela had spent a lot of time during lockdown together. "I am with someone, she is very special in my life. This quarantine has made me understand that she is the best companion I could have," he told the outlet. He added: "I am happy with her. [People] don't know she has helped me a lot in emotional aspects when I needed it the most."
Article continues below advertisement
There were even rumors the couple secretly tied the knot in Puerto Rico, but that marriage was never confirmed.
In September 2021, they made their red carpet debut at the Billboard Latin Music Awards, where she cheered him on as he walked away with 10 trophies — but no wedding ring was spotted on that finger.
Article continues below advertisement
Before Gabriela, Bad Bunny was linked to Argentine beauty Cazzu.
In 2019, Bad Bunny seemingly confirmed his relationship with rapper Cazzu after sharing a photo of the couple kissing on stage. The pair went on to share more since-deleted photos of each other on Instagram, which did not make some jealous fans happy. However, the fling was short-lived.
Cazzu opened up about their relationship in an interview during a music festival in the Dominican Republic in 2020, and claimed he was just a good friend. Yeah, right.
She explained that they "shared some moments together, in the moments where they were meant to happen," before adding, "But yeah, nothing really. We had good energy and… We became friends. Good friends."
Article continues below advertisement
Bad Bunny has always been open about his sexuality.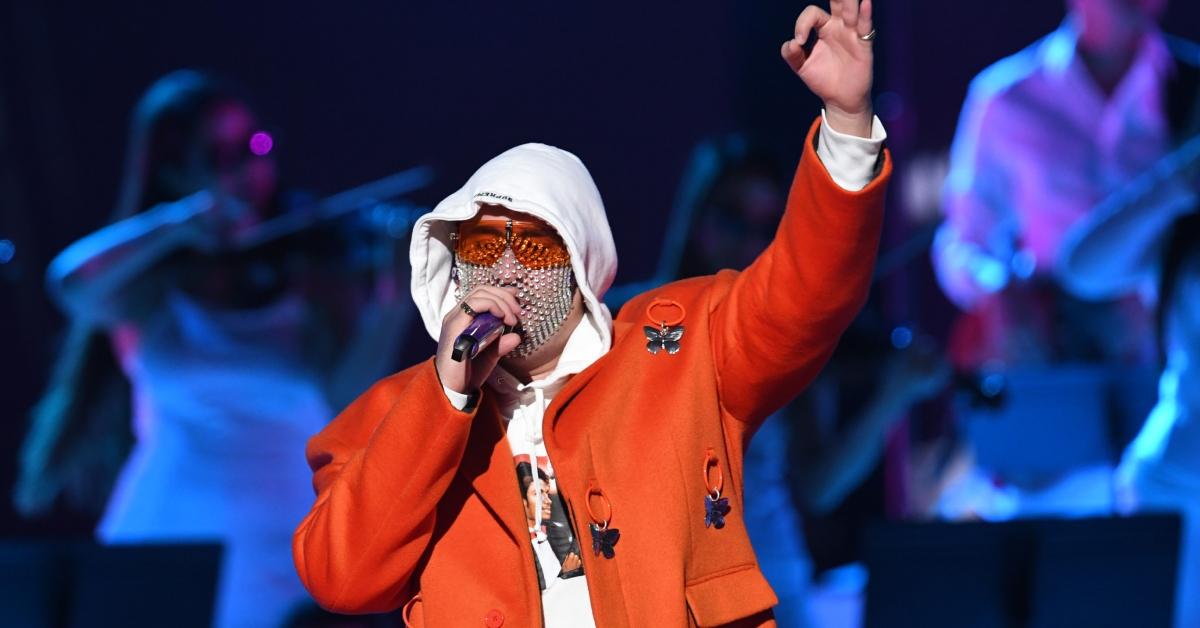 Article continues below advertisement
"There's people that appreciate what I do; there's people that criticize it," the "feminist icon" told GQ. "There's people who say, 'Thank you for sticking up [for us], thank you for defending [this].' There's others that say I'm an opportunist."
He continued, "I think it's my responsibility, as a person of influence — not just as an artist but as a person — to sometimes try to do what I can. If I have the chance to say something, I will say it — but that doesn't obligate me to always say something, or to shed light on every problem as if I were a lawmaker."