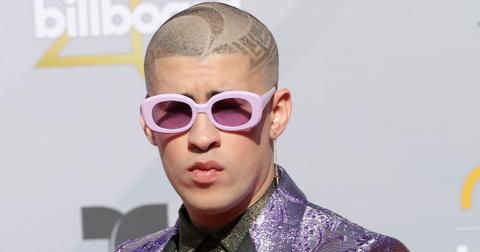 Bad Bunny Definitely Has a Crush, But Does He Have a Girlfriend?
By Anna Quintana
Puerto Rican superstar Bad Bunny set social media on fire when he posted a photo with newcomer Rosalia. While the pair looked cozy together in the pic, it was his caption that really got fans buzzing.
"Creo que me enamoré," he wrote, which translates to, "I think I fell in love." Instantly, fans of both reggaeton stars flooded the comments section with words shipping the couple. "My heart," one follower wrote before another added in Spanish, "I think I'm going to have a heat attack."
However, it looks like Bad Bunny (real name: Benito Martinez Ocasio) might just be crushing on the "Con Altura" singer.
Does Bad Bunny have a girlfriend in 2019?
Rosalia aside, it seems like Bad Bunny is very single at the moment, and enjoying the bachelor life. In a recent interview with GQ, when asked what's the first thing he does when he goes back home to Puerto Rico, he responded, "chingar," which basically translates to "f--k."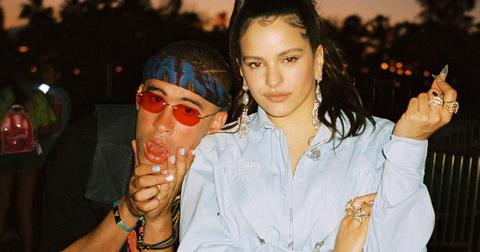 Plus, when asked about his dream girl, he responded, "She's intelligent, attractive, positive, funny." In case you are wondering ladies, he is a Pisces.
He was previously linked to Argentine beauty Cazzu.
Last year, Bad Bunny seemingly confirmed his relationship with trapera Cazzu after sharing a photo of the couple kissing on stage.
The pair went on to share more photos of each other on Instagram, which did not make some jealous fans happy. However, the fling was short-lived.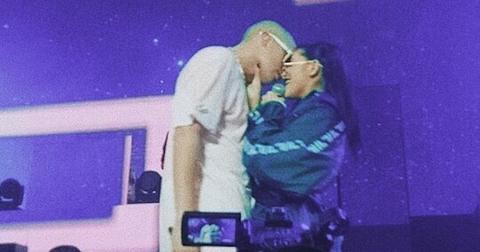 It was also reported that Bad Bunny was dating his "Mayores" collaborator Becky G, but that news turned out to be false. Amid all the dating rumors, the 25-year-old has also sparked conversations about his masculinity and gender fluidity — something he is very vocal about.
"There's people that appreciate what I do; there's people that criticize it," the "feminist icon" told GQ. "There's people who say, 'Thank you for sticking up [for us], thank you for defending [this].' There's others that say I'm an opportunist."
He continued, "I think it's my responsibility, as a person of influence — not just as an artist but as a person—to sometimes try to do what I can. If I have the chance to say something, I will say it — but that doesn't obligate me to always say something, or to shed light on every problem, as if I were a lawmaker."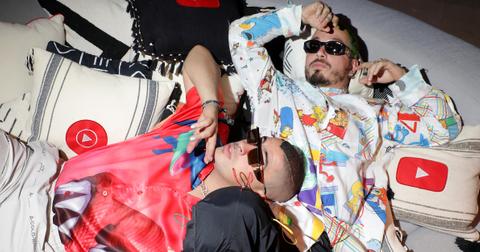 His BFF J Balvin, who is also single, has also been at the center of conversations regarding his sexuality, and also spoke out about homophobia in Spanish music.
"If I was gay, I'd have already shown you my boyfriend," Balvin said at the time.
Instead, it looks like Bad Bunny will be focusing on his current X100Pre tour, winning even more awards — he is nominated for 12 at the Billboard Latin Music Awards on April 25 — and making more music on his terms.
"I think those pressures in music, I eliminated them," he explained. "At the beginning I did what I could. Now I do whatever I want."