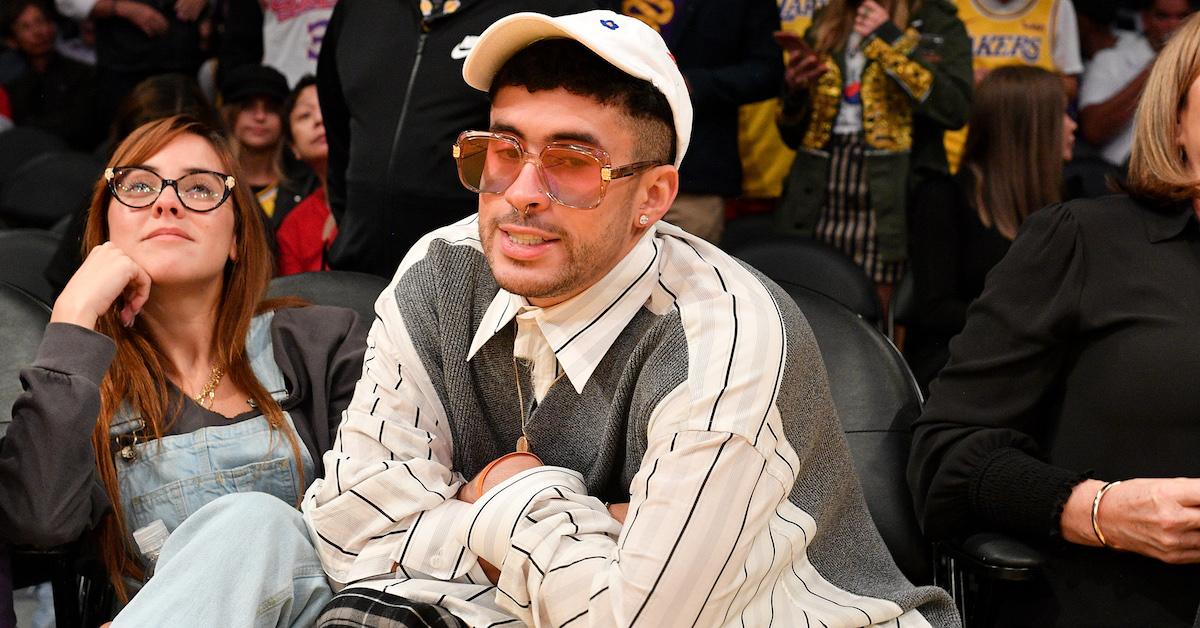 Bad Bunny's PDA-Filled VMA's Performance Has People Wondering — Is He Queer?
Bad Bunny has long been a feminist and advocate for queer, trans, and disenfranchised communities. But is he queer himself?
Puerto Rican reggaetonero Bad Bunny (real name: Benito Antonio Martínez Ocasio) is one of the most loved Spanish musicians in the world today.
Not only has he topped the charts with his hits like "Soy Peor" and "En Casita," but he's made history as the first Latin urban music artist on the cover of Rolling Stone, as well as the first man (aside from Hugh Hefner) to appear on the cover of Playboy.
Article continues below advertisement
In 2020, he released the music video for "Yo Perreo Sola" ("I Twerk Alone"), where he makes his drag debut. Fans get to see him play both Conejo Malo and Coneja Mala.
The release was quick to make waves, and even gay icon and fellow Puerto Rican star Ricky Martin took notice. "I love the video," he said to Rolling Stone, adding "The truth is, he has become an icon for the Latin queer community."
And after engaging in some promiscuous behavior with a male dancer during his performance at the 2022 MTV Video Music Awards, some fans have been wondering: Is Bad Bunny queer himself?
Article continues below advertisement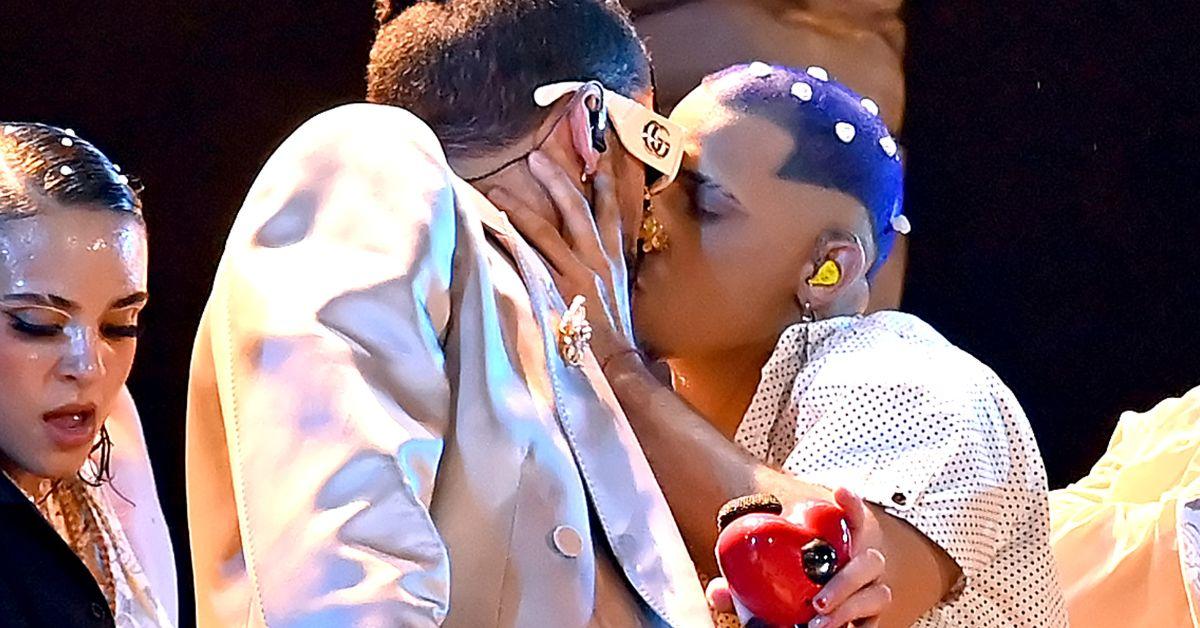 Is Bad Bunny queer?
At the 2022 Video Music Awards, Bad Bunny stunned audiences when he kissed both a male and female dancer during the performance of his song "Tití Me Preguntó."
And while he's still linked to girlfriend Gabriela Berlingeri, who he went official with in 2020, many folks on TikTok have hypothesized that they might be in an open relationship, which means that there's potentially room for Bad Bunny to experiment.
Article continues below advertisement
When Rolling Stone asked Bad Bunny about his drag-themed video for "Yo Perreo Sola" ("I Twerk Alone"), he told the outlet "I did it to show support to those who need it. I may not be gay, but I'm a human."
He continued: "I always felt like there [was] a part of me that is very feminine. But I never felt as masculine as I did the day I dressed up like a drag queen."
Article continues below advertisement
Furthermore, he's always been an ally and shown support to the communities that need it most. Back when he played on The Tonight Show in 2020, Bad Bunny commemorated Alexa Negrón Luciano, a homeless transgender woman who was shot on the streets of Puerto Rico.
Article continues below advertisement
"I feel a big commitment to the community," he further told Rolling Stone, citing that over 100 cases of gender-based violence had been reported in Puerto Rico just the week of his interview. "As a human being, violence against women affects me. So, I am going to do what is within my reach to [work] against that," he said.
"My message shouldn't be a feminist message. It's a universal message," he added.
It seems Bad Bunny just wants to be Bad Bunny and that's totally OK with us. We stan this feminist and queer ally, whatever he identifies as!