Are Bad Bunny and His Girlfriend in an Open Relationship? A TikTok Video Has Fans Talking
Bad Bunny is currently in a relationship with Gabriela Berlingeri. However, there is talk that he has a "side piece" named Vicky. Is this true?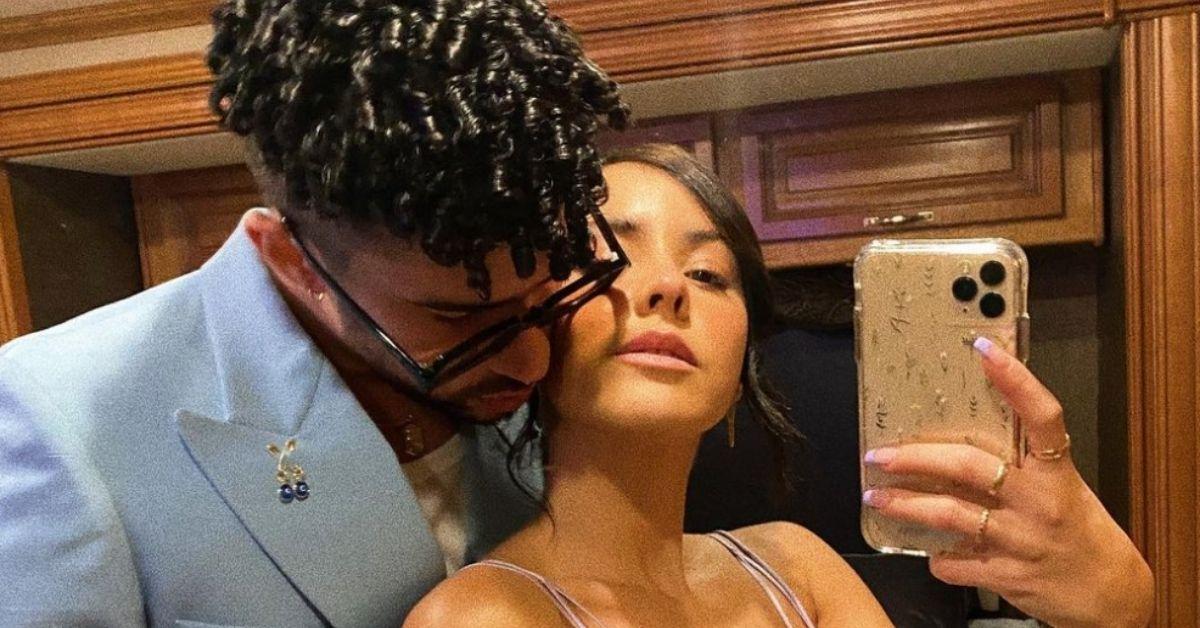 Puerto Rican rapper Bad Bunny (real name: Benito Martinez Ocasio) and his girlfriend Gabriela Berlingeri are absolutely adorable together. The "Una Vez" singer went Instagram official with her back in April 2020 when he shared a video of them kissing. The following month, he gushed to Rolling Stone about Gabriela and their lockdown experience. "I am with someone. She is very special in my life. This quarantine has made me understand that she is the best companion I could have," he told the outlet.
Article continues below advertisement
In September 2021, they made their red-carpet debut at the Billboard Latin Music Awards. And to this day, they continue to post sweet photos together on Instagram.
That said, will they be walking down the aisle anytime soon? It's hard to say as there's currently a rumor going around that Bad Bunny and Gabriela may be in an open relationship. Is it true? Keep scrolling for the tea.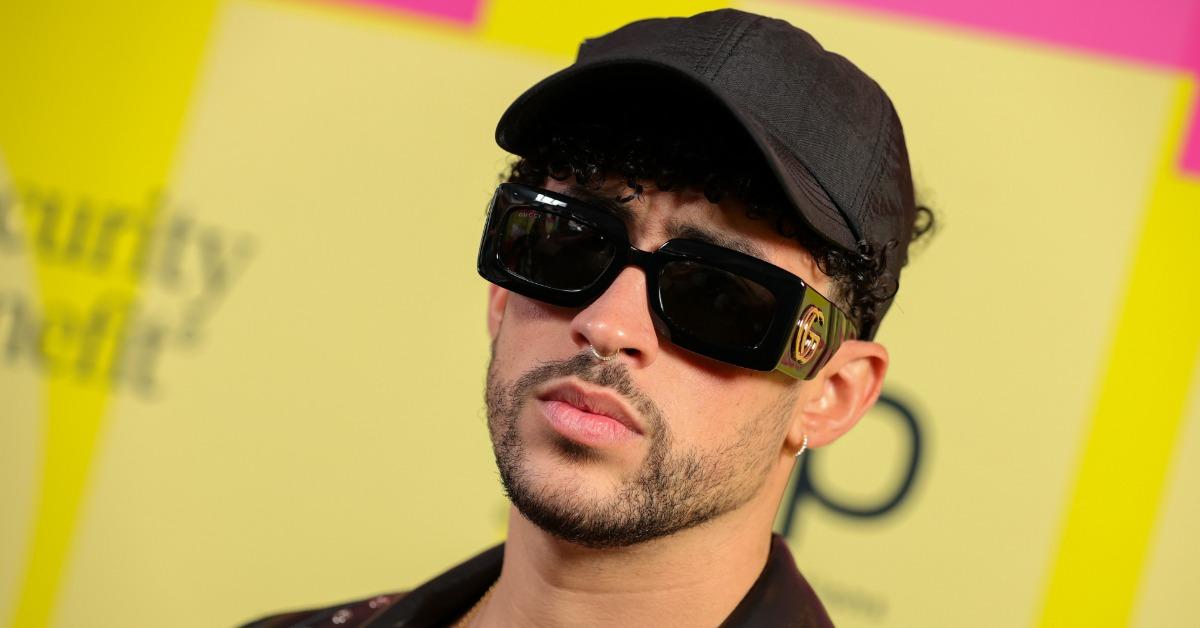 Article continues below advertisement
Is Bad Bunny in an open relationship with girlfriend Gabriela Berlingeri?
Bad Bunny and his girlfriend Gabriela have been dating for more than two years, but they might not be as committed to each other as we thought. TikTok user @bitsofnits shared a series of videos in which she claimed that Bad Bunny and Gabriela are actually in an open relationship. (For context, an open relationship means having more than one romantic or sexual partner at a time, per WebMD.)
Article continues below advertisement
In the TikTok above, @bitsofnits introduces us to Vicky, whom she claims is Bad Bunny's "side piece."
She first shows us a photo of Vicky and zooms in on her tattoo. Then she shows us a photo of Bad Bunny with what looks to be a matching tattoo.
Article continues below advertisement
In a follow-up TikTok, she shows photos of Bad Bunny and Vicky wearing the same cowboy hat, inferring that they borrow each other's clothes and accessories.
Weirdly enough, Bad Bunny was seen wearing the hat the night after he finished his tour and, per @bitsofnits, Vicky was also there with him that night. Vicky was also allegedly seen laughing with Gabriela in a video, thus proving that the women are aware of each other.
Article continues below advertisement
@bitsofnits also noted that whenever Bad Bunny is not with Gabriela, he's with Vicky. And while Vicky doesn't get the official girlfriend label, she does seem to get girlfriend perks. Whenever the artist is traveling, she is seen posting photos from the same locations which means she likely gets to go to concerts and VIP events with him.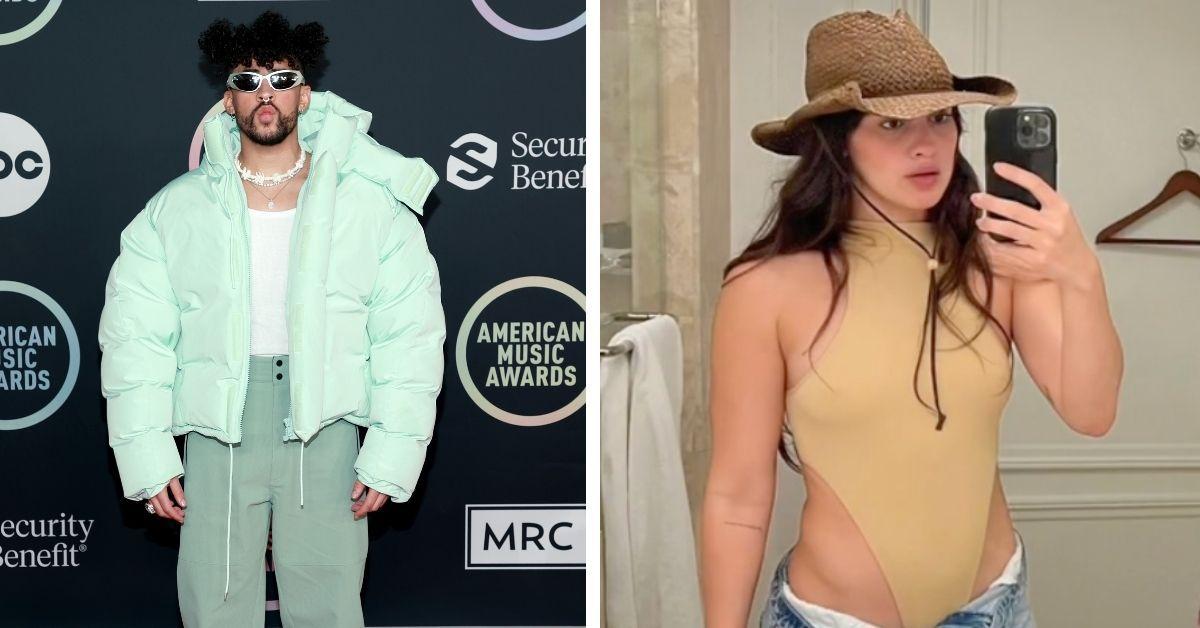 Article continues below advertisement
Right now, it's currently unknown if Gabriela is seeing anyone else besides Bad Bunny.
Also, while these claims are very interesting, we cannot confirm that Bad Bunny is an open relationship as this is all just speculation and we don't have actual proof.
Bad Bunny has always been very open about his sexuality.
While Bad Bunny may be keeping his relationship(s) quiet, he's always down to discuss his sexuality and show his true colors. In his music video for "Yo Perreo Sola," the star dressed up in drag. When asked why, he told Rolling Stone, "I did it to show support to those who need it. I may not be gay, but I'm a human."
He continued: "I always felt like there [was] a part of me that is very feminine. But I never felt as masculine as I did the day I dressed up like a drag queen."