Ricky Martin, Who Already Has Four Kids, Wants "Four More Pairs of Twins"
Ricky Martin has four kids with husband Jwan Yosef — and they know exactly how they came into this world, and that they're part of a "modern family."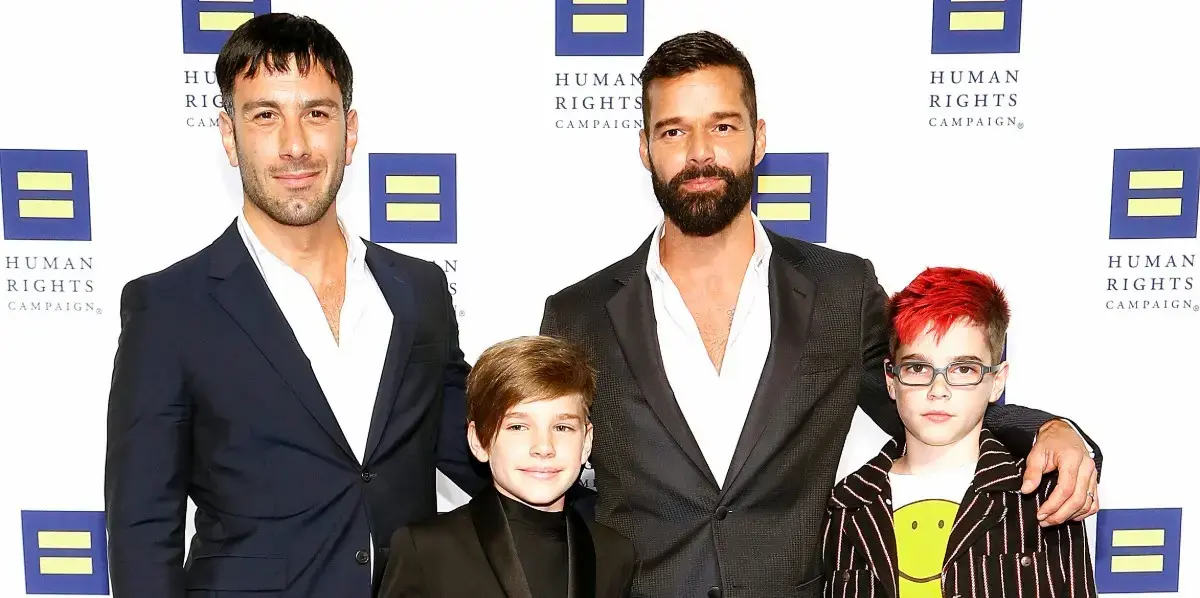 Latin pop singer Ricky Martin may have thought he was livin' la vida loca back in 1999 — but now that he is a father of four kids, the craziness has really begun.
You might recall Ricky publicly coming out in 2010 after years of remaining extremely private about his personal life. It was a pretty big deal at the time when he went on to become a father as a single, gay celebrity.
Article continues below advertisement
"I am proud to say that I am a fortunate homosexual man. I am very blessed to be who I am," he wrote on his website in 2010, according to Rolling Stone. "These years in silence and reflection made me stronger and reminded me that acceptance has to come from within and that this kind of truth gives me the power to conquer emotions I didn't even know existed."
Fast-forward to 2018, and Ricky confirmed he had gotten married to his his partner, Jwan Yosef. The couple has gone on to welcome two more kids into their lives since then. Let's take a closer look at Ricky's journey to fatherhood and his four adorable kids.
Article continues below advertisement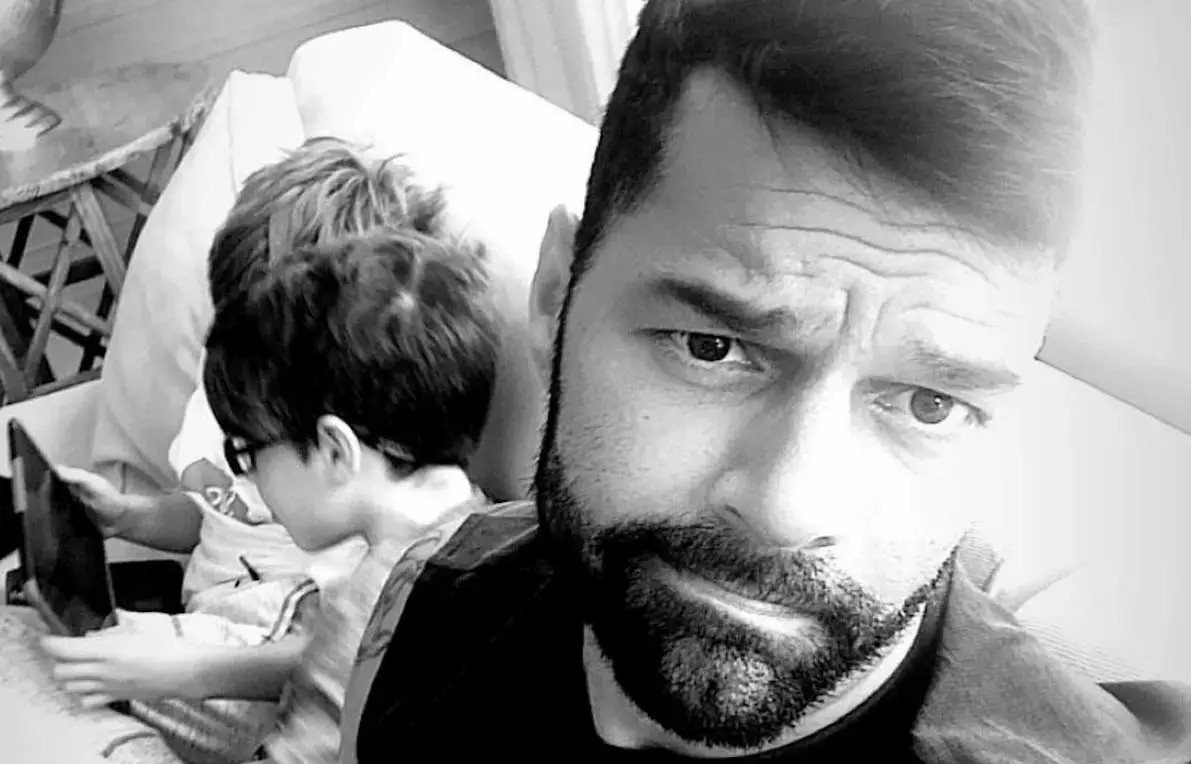 Ricky welcomed twins in 2008 as a single father.
Ricky welcomed his twins, Matteo and Valentino, in 2008 — before he met Jwan — and they will be 12 in August. Evidently, his oldest sons are naturals when it comes to helping out with their younger siblings.
"You know what? They're great nannies," Ricky told People in March 2020. "They become big brothers automatically. They see a baby and they just want to protect them. We got security for the girls."
Article continues below advertisement
Ricky has been open with his kids not only about how they came into the world via surrogacy — but that they're part of a "modern family" comprised of two dads.
"I want people to look at me and see a family and say, 'There's nothing wrong with that.' It's part of my mission," he told Out magazine in 2018. "It's part of my kids' mission as well. My kids ask me about having two daddies and I tell them we are a part of a modern family. This is a beautiful sense of freedom."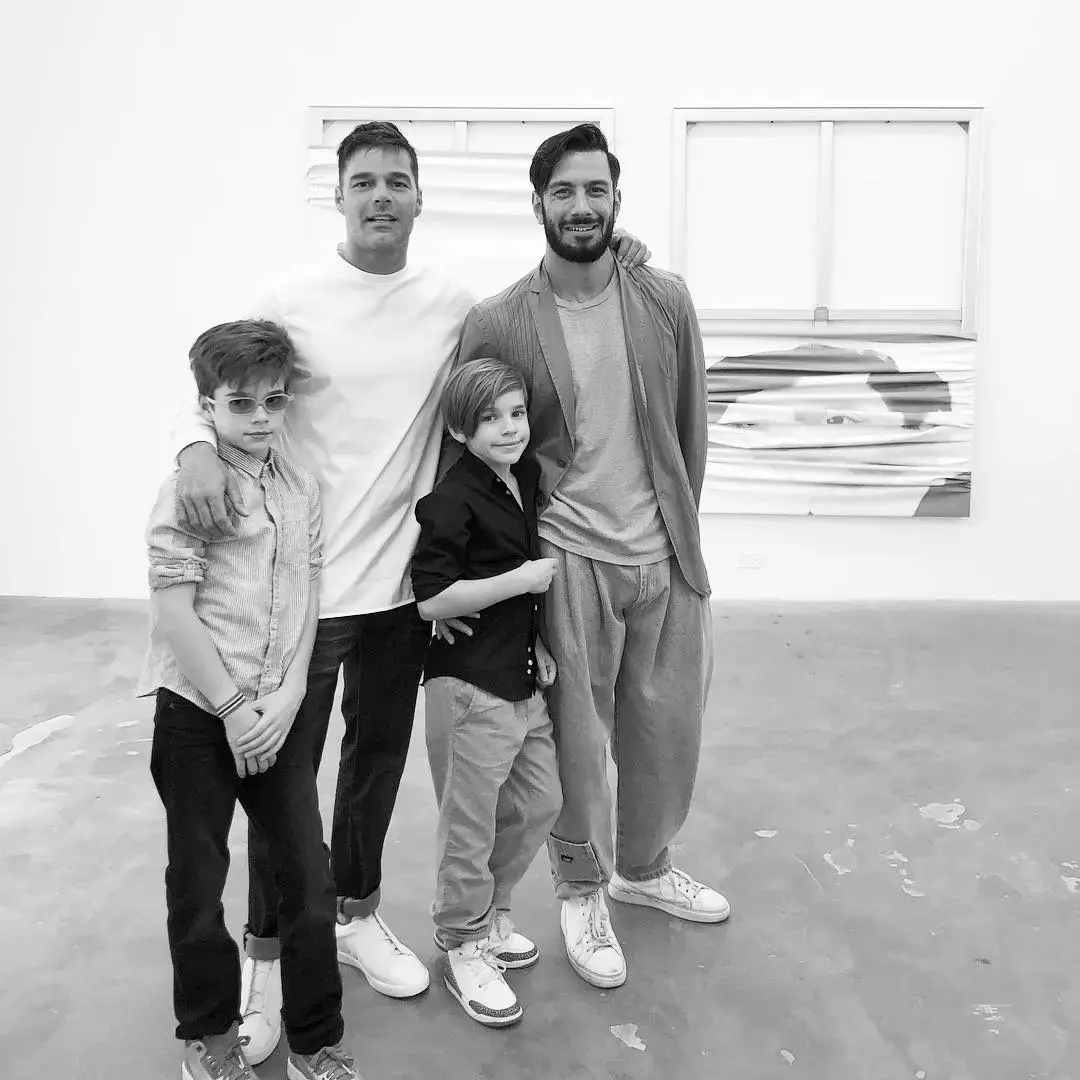 Article continues below advertisement
Ricky and Jwan welcomed baby number three in 2018.
More than a decade after becoming a father, Ricky's daughter, Lucia, was born. She arrived on Dec. 24, 2018, which is also Ricky's birthday. Not only was baby Lucia Ricky's first daughter, but she is the first kid the singer welcomed with Jwan.
Fans got their first real glimpse of his sweet girl through a photo shared by Ricky in August 2019. The doting dad captioned the Instagram post with, "the light of my eyes," in Spanish.
Article continues below advertisement
Ricky and his husband welcomed their fourth child in 2019.
In September 2019, Ricky revealed that baby number four was on the way during a speech he made at the 23rd annual Human Rights Campaign National Dinner in Washington. (He was honored with the National Visibility Award for his LGBTQ advocacy and his philanthropy.)
"My family's here," Ricky said at the time. "Jwan, I don't see you, but my husband, Jwan, I love you. My beautiful twins, Valentino and Matteo, they're also here. I love you with all my heart, you're my strength, you inspire me every day, you motivate me to keep doing what I'm doing and you guys are amazing kids. You guys are amazing."
Article continues below advertisement
In addition to giving a shoutout to Lucia, the singer shared some exciting news with the crowd. "And by the way, I have to announce that we are pregnant," he said, which was met with cheers. "We are waiting. All right! I love big families."
Article continues below advertisement
On Oct. 29, 2019, Ricky announced via Instagram the arrival of his fourth child — a baby boy named Renn. Just like his three older children, Renn was born via surrogate.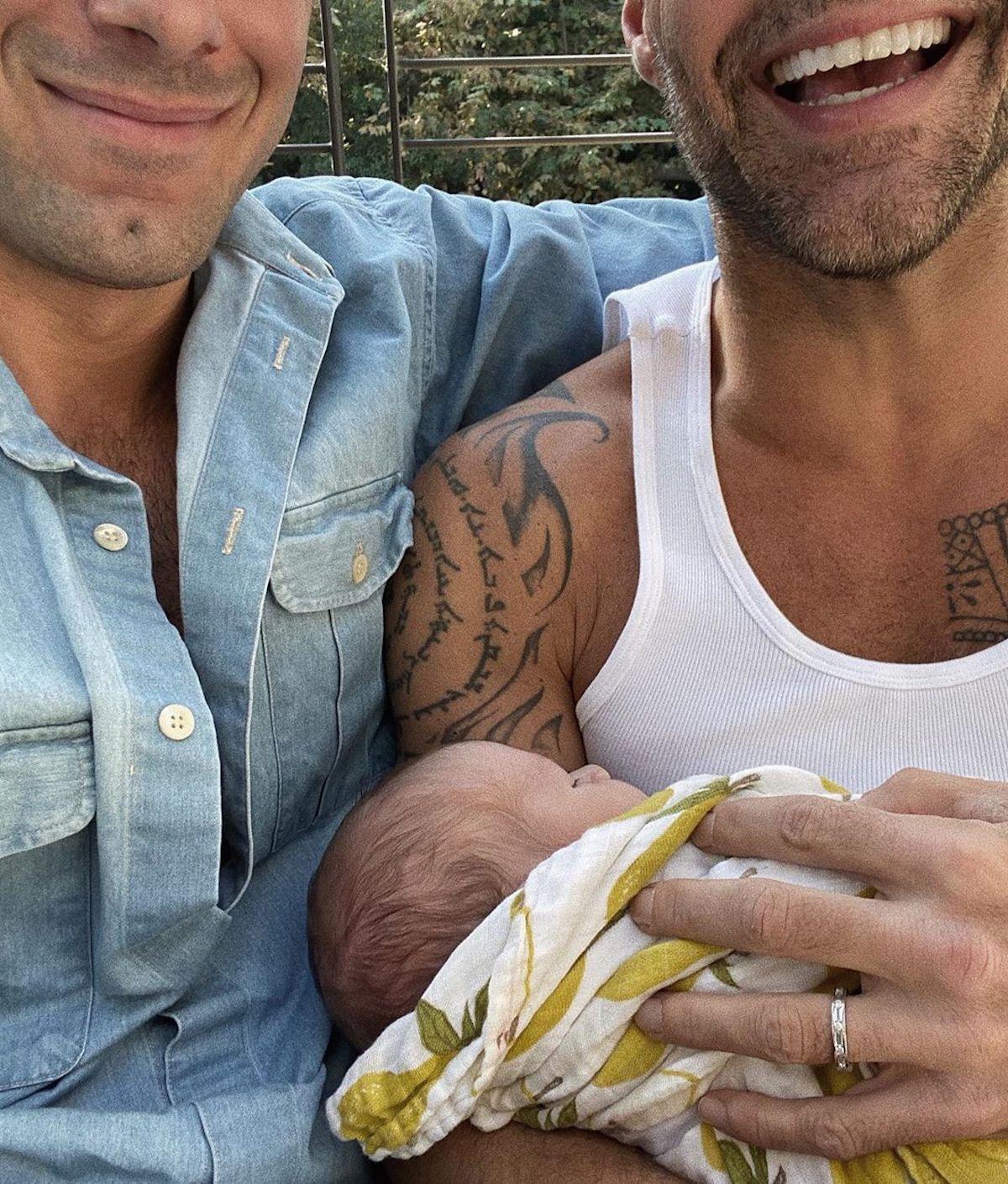 Article continues below advertisement
Ricky is definitely open to even more kids.
Although Ricky and Jwan already have four kids together, he seems to have his heart set on even more in the future.
"I want four more pairs of twins," Ricky told People at the 2018 Golden Globes. "I would love to have a big family, but there's a lot going on at this moment, a lot of work, wedding."
Back in 2010, the singer also mentioned wanting a large family.
"If you ask me if I want to be the father of a little girl, [I'll say] not one, four! ... I'm just getting started with this fatherhood thing and I'm going for more," he said on the Enrique Santos Show. "I come from a big family and I like noise and chaos in my house."
At this point, we wouldn't be surprised if Ricky and Jwan have more baby news to share in the near future!