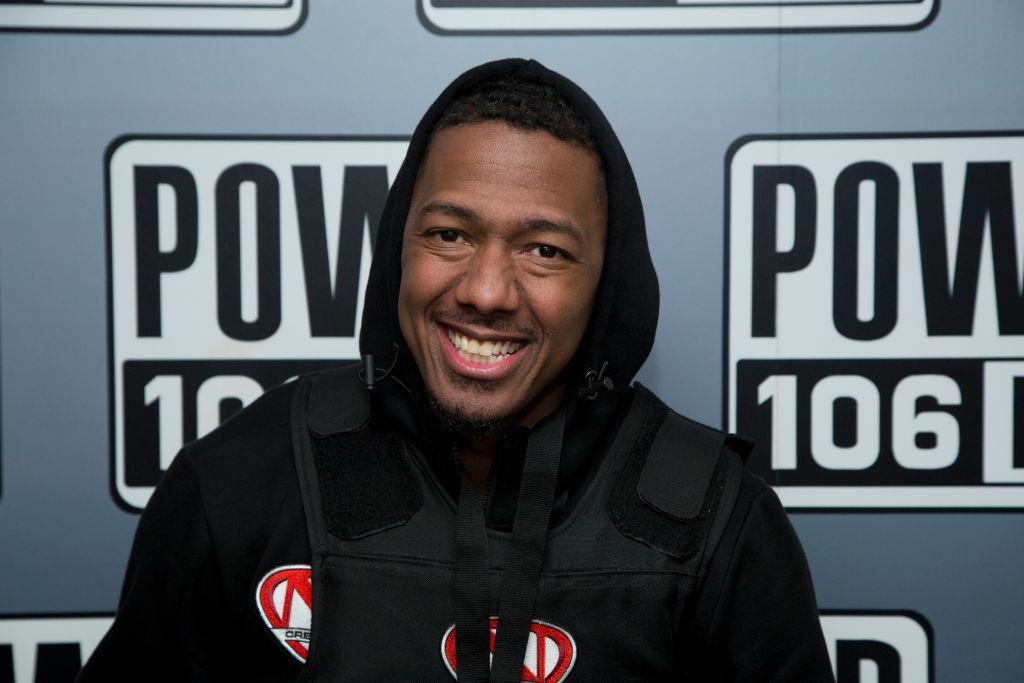 Who Is Nick Cannon's Girlfriend? He Apparently Has More Than One
Most celebrities seem to have pretty busy lives, but Nick Cannon seems to have taken things to a whole new level over the past year. In addition to hosting The Masked Singer and working on Wild 'N Out, Nick's personal life is also apparently super busy — that'll happen when you have four infants in the span of just a few months!
Article continues below advertisement
In case you missed the news, Nick Cannon's ex-girlfriend Brittany Bell gave birth to their daughter, Powerful Queen Cannon, in December of 2020. (The couple also shares a son, Golden, who was born in February of 2017.) Fast forward to June of 2021, when Nick welcomed twin sons Zion and Zillion with Abby De La Rosa, and is reportedly expecting another child with Wild 'N Out background actress Alyssa Scott.
Needless to say, fans are truly astounded by the entertainer's ability to seemingly keep up with multiple separate relationships, and many wonder how exactly he manages his love life. So, who are Nick's girlfriends, and how does the dynamic change now that he's got all these new babies (or babies on the way)?
Article continues below advertisement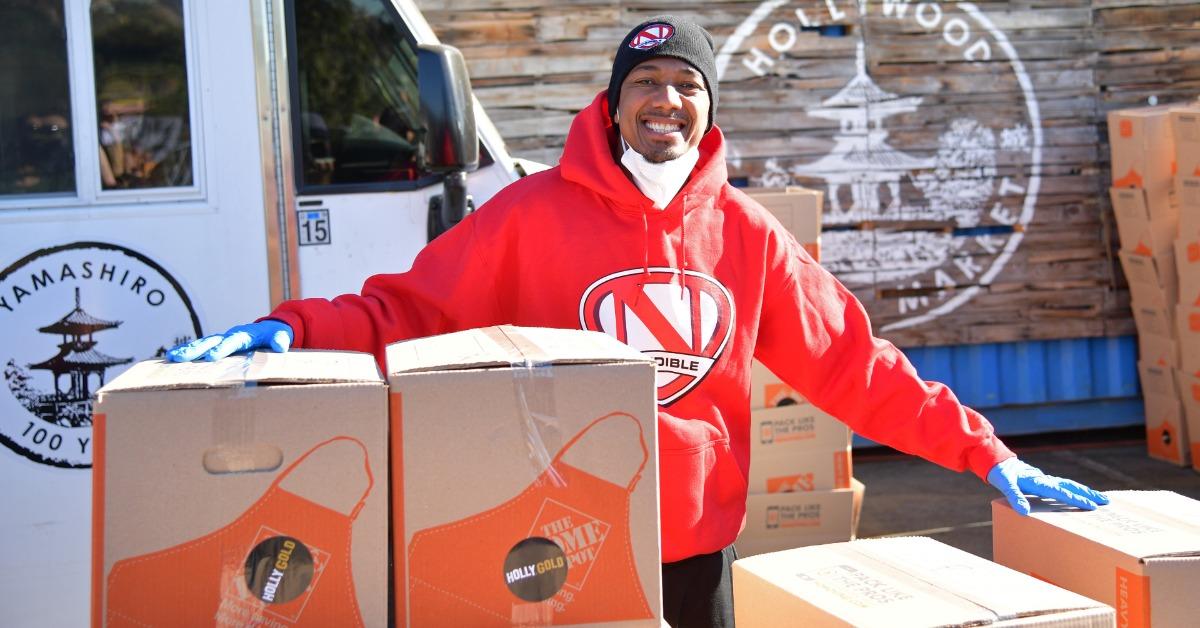 Who are Nick Cannon's girlfriends? His relationship dynamics are interesting, to say the least.
It seems as though Nick Cannon currently has two girlfriends. He's reportedly seeing both DJ Abby De La Rosa and Wild 'N Out background actor Alyssa Scott. He was also previously linked to model Lanisha Cole, and Brittany Bell, who was crowned Miss Guam and Miss Arizona and also danced for the Phoenix Suns. In 2019, Nick admitted that he doesn't believe monogamy is for him on the podcast ExpediTIously. "I think I'll never be able to be with just one woman again," he said.
Article continues below advertisement
It's unclear if all of Nick's girlfriends are OK with the arrangement, but so far, none of them have addressed it head-on, and we have to assume that everyone is aware of his multiple reported partners. Prior to their rumored breakup, Lanisha posted an Instagram Story that seemed to allude to people wondering about her relationship with Nick. "What's funny is how the people who comment on my relationship are the ones actually getting cheated on as I type this. It's not your job to be upset over the dynamics of MY relationship," she wrote.
Back in December 2020, Brittany only had great things to say about her baby daddy, writing, "All I can say is that Nick was my rock through the most intense yet empowering natural water birth. It was nothing but POWERFUL." This was shortly after she gave birth to Powerful.
Article continues below advertisement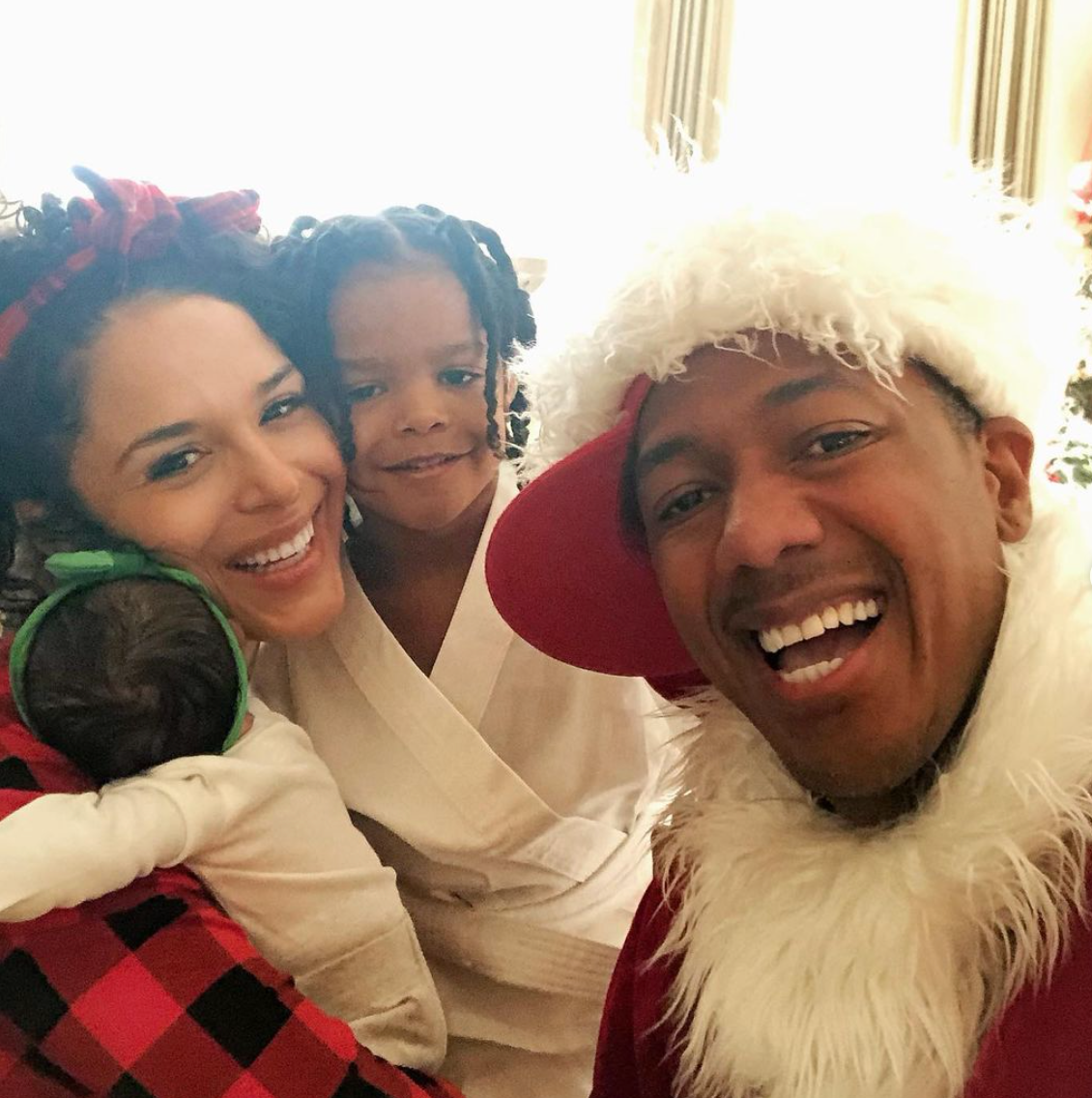 One of Nick's girlfriends, Abby, recently gave birth to twins!
In early 2021, Abby shared her maternity shoot with Nick, confirmed that they're expecting twins, and accompanied it all with a passionate and long caption about how important the pregnancy is to her. The post has since been deleted, but it read, in part:
Article continues below advertisement
"Our dearest sons — my miracle babies, Thank you for choosing me to be your Mommy. I know the Lord has destined me and prepared me for the gift of not one but two little angels," Abby wrote as the caption of the photos of herself and Nick. She has remained fairly tight-lipped about the inner workings of her romantic life, and this post marks one of her biggest admissions yet.
Article continues below advertisement
In June of 2021, Abby shared the happy news that the twins, Zion Mixolydian Cannon and Zillion Heir Cannon, had arrived! She didn't tag Nick in the post, but judging by the twins' last name and the previous posts that featured Nick, it's clear that he's the father. As exciting as that is, he reportedly has another baby on the way! That's left some people a bit confused.
Article continues below advertisement
Nick is reportedly also expecting a son with model Alyssa Scott.
In May of 2021, Nick's rumored girlfriend Alyssa Scott shared that she is pregnant and expecting a son. On Father's Day 2021, she shared an Instagram Story featuring Nick embracing her (his face is not visible in the photo but his distinctive tattoos are) and the caption "celebrating you today." Most have taken that as confirmation that Nick is the father of Alyssa's child. Apparently, Alyssa is in the final stretch of her pregnancy — she shared a post saying that she was in the "final days" on June 14, 2021 (the same day Zion and Zillion were born, as it happens).
Nick has made it clear in the past that monogamy is not for him.
"Once I stepped away from [monogamy], I [realized] that construct is not designed for me," Nick explained on ExpediTIously. "I gave it my all. Because even before that, I was like, 'I don't believe in marriage.' But, s--t, it was Mariah Carey. Whatever she say, I'm with it. If she wanted to say we was going to the moon, I'm like, 'Let's go.' If I'mma marry somebody, I'mma marry her," he explained.
Now? He doesn't believe in monogamous relationships, and doesn't plan on ever getting married again.
However, he did admit he wanted more kids. And it seems like that wish is coming true for him!