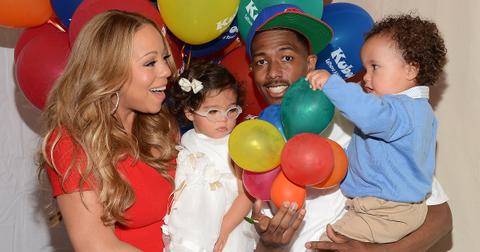 Nick Cannon Has Two Different Baby Mamas, and One of Them Is Mariah Carey
By Joseph Allen

Jun. 16 2020, Published 11:31 a.m. ET
Nick Cannon was a child star before he had kids of his own. The actor, musician, and TV personality started his career as a rapper before finding that he had the charisma to perform well in a variety of settings. In his romantic life, Nick had one relationship that was more significant than any other. In 2008, he and music superstar Mariah Carey were married, and that marriage lasted for six years.
Article continues below advertisement
Who are Nick Cannon's baby mamas?
Nick's relationship with Mariah may be his most famous, but she's not his only baby mama. During his marriage to Mariah, which lasted for six years, the couple had twins together named Monroe and Moroccan Scott. Monroe is named after Marilyn Monroe, while Moroccan is named after the style of the room where Nick proposed to Mariah. Scott is Nick's middle name and his grandmother's maiden name. The twins were born on their third wedding anniversary in April of 2011.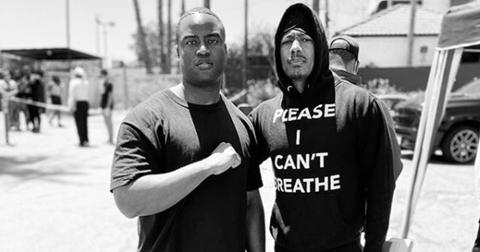 Article continues below advertisement
After his time with Mariah, Nick had another child, though. In 2017, Nick had his third child with ex-girlfriend Brittany Bell, who is a model. They named the baby Golden "Sagon" Cannon. At the time, Nick shared the news of Golden's birth on his Instagram page.
"Weeping may endure for a night, but Joy cometh in the morning!" he wrote in the photo's caption. "No matter how hard the world may hit you, God always reminds us of our purpose! Welcome to Earth Son."
Article continues below advertisement
Nick loves being a dad.
Before Golden's birth, Nick said he was eager to have more kids. In an interview with ABC News, Nick said that they brought joy to his life. "I'm not against it. I talk about that all the time. I love children. Everybody knows that," he said. "Whether it's having more of my own, or adopting, whatever, I love that process. Kids kind of bring that vibrant side [out] of me so whenever I can be a part of that process I'm with it."
Article continues below advertisement
He also said that being a father was "what I was put on this Earth to do." He continued, referencing scripture as he described being a parent. "We're here to be fruitful and multiply," he said. "That's what our beings are made for, so we can raise our offspring up so they can have offspring, and [have] generations after generations."
Nick also discussed losing his own grandfather in the interview.
Even as he looks to continue his legacy through his children, Nick was also in mourning over the death of his grandfather at the time. The actor said he was at peace when his grandfather died. "Everybody was strong," he said. "It's obviously something that no one wants to see coming, and wants to deal with, but I don't think it could've been done in a better fashion.
"We had the opportunity — I call it the fortunate opportunity — to know that this was coming," Cannon explained. "We had a lot of interesting conversations that a lot of people don't get the opportunity to [have] with someone who knows they're about to make that transition."