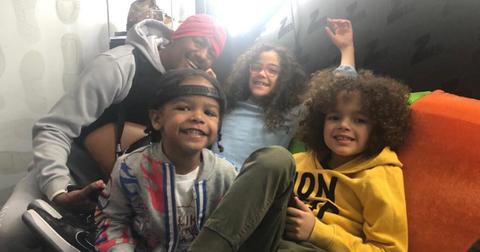 Nick Cannon's Kids Want Him to Stop Being a "Player" and Settle Down!
By Allison Cacich

Updated
Even in the midst of a global health crisis, Nick Cannon is crazy busy. The 39-year-old still hosts a radio show, "Nick Cannon Mornings," at Power 106, and currently has two TV series on the air: Wild 'N Out and The Masked Singer.
Plus, the father of three just graduated from Howard University with a degree in Criminology/Administration of Justice and a minor in Africana Studies. So, has Nick officially put dating on the back burner? Here's an update on the comedian's love life.
Article continues below advertisement
Nick Cannon admitted his kids call him a "player".
During his single period, his twins, Moroccan and Monroe — whom he shares with ex-wife Mariah Carey — called him out for not settling down. "It's the funniest thing, my kids call me a player," Nick admitted to Entertainment Tonight in February.
"I was like, 'Who taught you that word? Who's been talking to you?' And [Moroccan's] like, 'Dad, you can't be a player forever,'" he shared, adding that the judgment he gets from his kids is "the worst."
Article continues below advertisement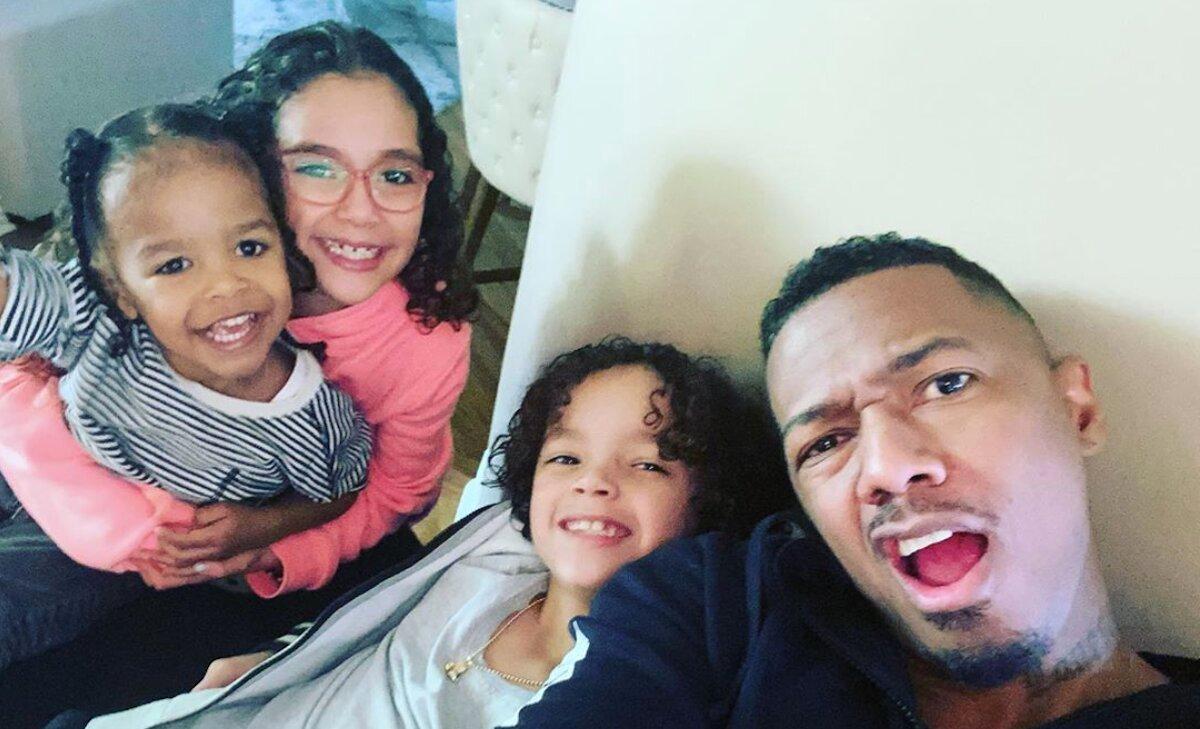 Still, Nick's dating history proves he prefers casual dating to serious, which includes more than a few famous women. "I was a broken soul, but now I am back out on the scene," the actor explained.
Nick stated that his main priorities remain his children and himself. "I'm really just focused on me and being the best, because for some reason I haven't gotten this relationship thing right," he confessed. "I'm not good at it. I don't like doing stuff that I'm not good at."
Article continues below advertisement
Well, Nick might want to look outside of Hollywood if he truly wants to find an "authentic" woman. "That's rare these days," the former America's Got Talent host acknowledged. "Someone who's comfortable with being themselves and is not bombarded with society's perception of what a woman should be."
Nick Cannon revealed that he'll only ever marry Mariah Carey.
The pair tied the knot in 2008, but filed for divorce six years later. Nick told T.I. on his podcast, "expediTIously," that the experience made him realize he never wants to walk down the aisle again.
Article continues below advertisement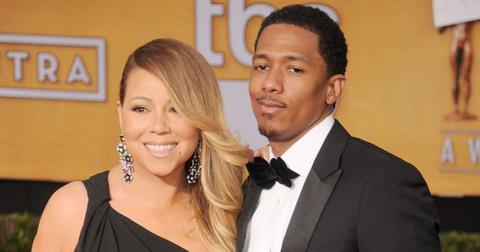 "Once I stepped away from that, I [realized] that construct is not designed for me," he conceded. "But even before that, I was like, 'I don't believe in marriage.' But, s--t, it was Mariah Carey. Whatever she [says], I'm with it. If she wanted to go to the moon, I'm like, 'Let's go.'"
Nick admitted that the Grammy winner is the only woman who could convince him to get hitched a second time. "If I was to do it again, it would be to her," he said. "She's always gonna be someone that I love."
Article continues below advertisement
Though he and Mariah have proved to be excellent co-parents, Nick recently used a rather graphic analogy to describe marriage. "If you jumped out of a plane one time and it did not work out — you would not do it again, would you?" he asked ET's Lauren Zima. "I barely survived. Why would I jump out of the plane again?"
Article continues below advertisement
So who is Nick Cannon dating now?
Despite his history of casual dating, it seems like Nick is currently very committed to his girlfriend, Jessica White. The pair, who dated before Nick married Mariah, rekindled their romance shortly after his divorce, but things seemed to be on-again, off-again.
Now, though, Jessica has been very vocal about her and Nick's relationship, sharing some steamy professional photos of the duo on her Instagram.
"Always been the love of my life always will be," she captioned a photo of the two of them. "REAL love can never be broken . You are me and I am you for eternity. @nickcannon 🦢🦢 you are a king always remember that s--t."
It's unclear how long the pair have been together this time, as they rarely share their relationship on social media, but it's clear that right now they're very on.