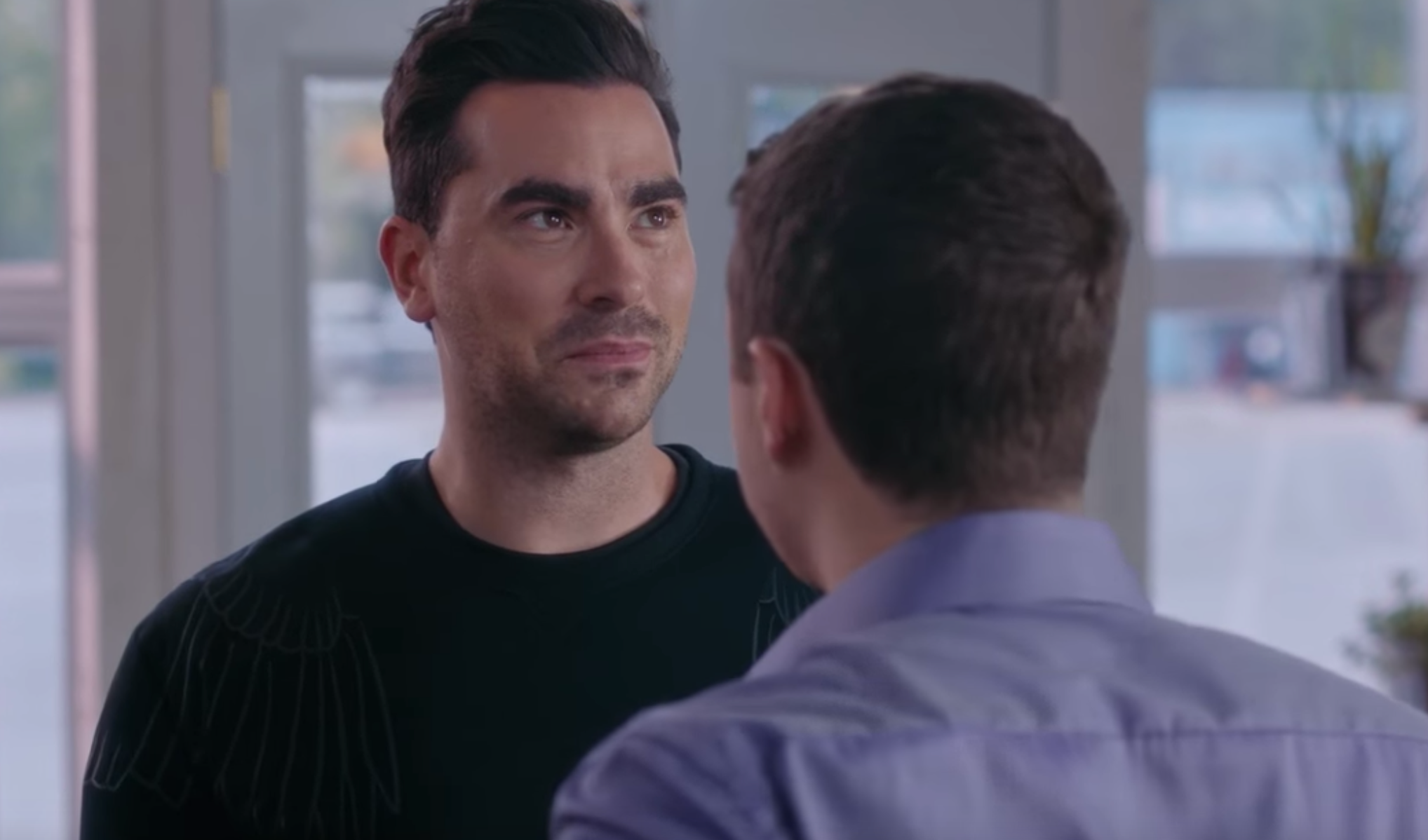 Remember That Intense Mariah Carey Moment on 'Schitt's Creek'?
Remember that big Mariah Carey moment in Schitt's Creek? No, Mariah Carey wasn't actually *in* Schitt's Creek (we wish!), but her name played a pivotal moment for two characters, Patrick and David. The moment was iconic in and of itself, but then when Mariah tweeted about it, Schitt's Creek star and co-creator Dan Levy basically had a meltdown.
Article continues below advertisement
The scene was from Season 4, Episode 12 called "Single's Week." David goes to Patrick's shop and tries to pawn off a box of dog sweaters Alexis asked him to drop off for a pet adoption thing (natch). Patrick is basically like, no thanks. But he does drop a huge bomb on David and tells hims he loves him for the first time. David's response is the most David thing, ever.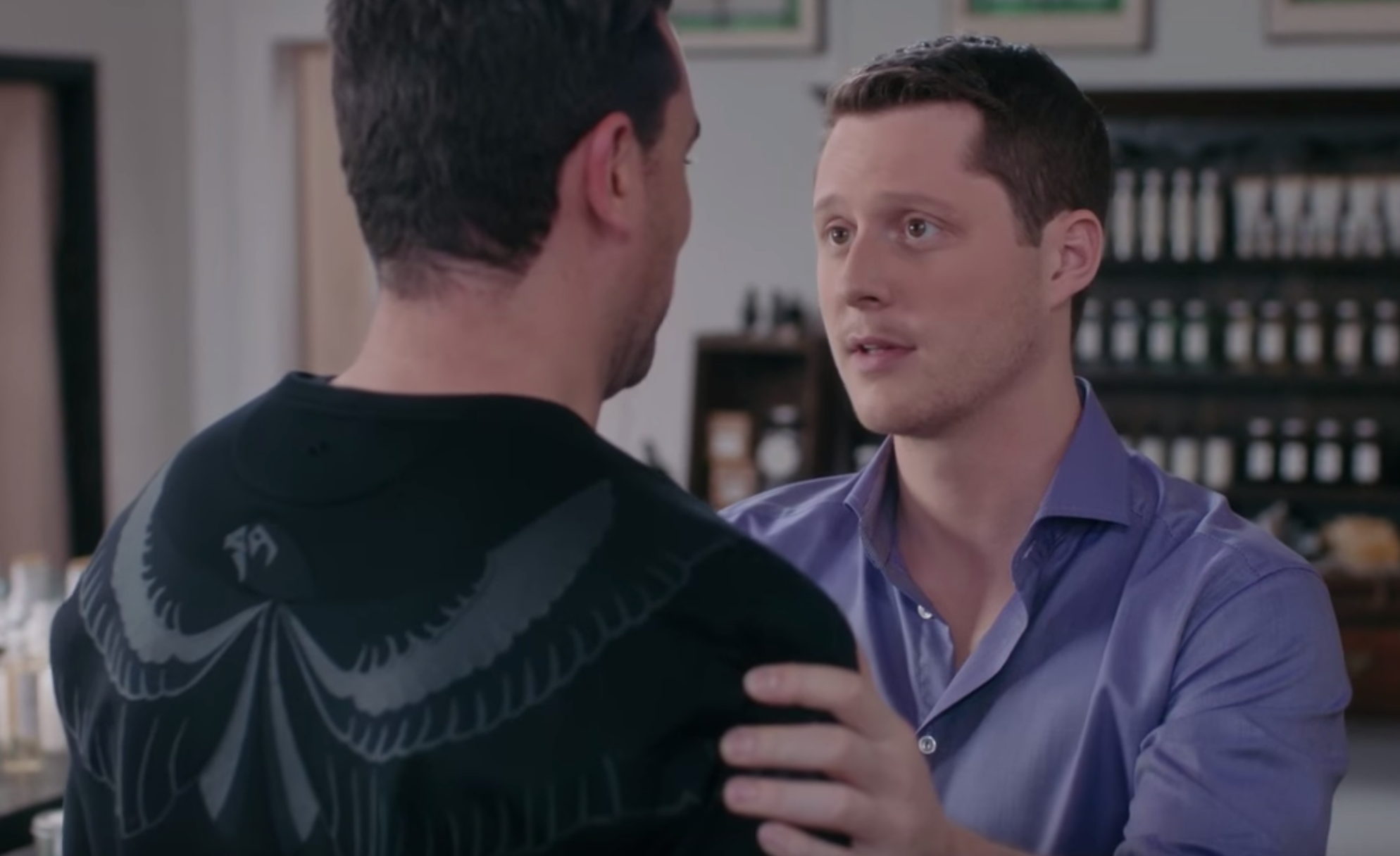 Article continues below advertisement
David says, "So you just said that to me for the first time knowing that it would make my day more stressful." He adds, "Because you know that I've never said that to anyone else besides my parents, twice, and one time at a Mariah Carey concert." Patrick tells him he can say it back whenever he's ready, and tells David that he's his Mariah Carey. "That compliment could bring me to tears, but I'm not going to let it," David says, and he's clearly (and adorably) over the moon. Watch the moment below:
Article continues below advertisement
Mariah Carey's response was game-changing. Who knew she was a fan?
On February, 2019, Mariah tweeted, "That's not bleak, watch @SchittsCreek!"
Article continues below advertisement
The day Mariah tweeted her endorsement on the show, Dan tweeted, "WHEN @MariahCarey ENDS YOUR LIFE ON VALENTINE'S DAY."
Article continues below advertisement
Dan talked to talked to Stephen Colbert about the endorsement from Mariah, saying, "It's a particularly meaningful thing for me because as a young child she was everything to me." He added, "So when something like this happens, something inside of me gets triggered." Dan explained that when he learned Mariah had tweeted about his show, he wanted to scream inside the cab he was in.
"It was more like an anxiety-induced panic because I didn't know to how to physically manifest the excitement." Dan said, saying he texted everyone about it. He finished by thanking his icon, Mariah Carey, on air.
Article continues below advertisement
Schitt's Creek had always been a popular show, but it always helps to have Mariah Carey rooting for it, too. Although Mariah hasn't tweeted about the show recently, we bet she watched the series finale tonight.