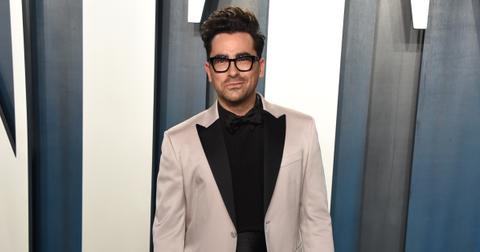 'Schitt's Creek' Star Dan Levy Recalls Coming out to His Parents at 18
By Gabrielle Bernardini
The series finale of Schitt's Creek will see our favorite couple David Rose (Daniel Levy) and Patrick (Noah Reid) finally tie the knot to close out Season 6.
"The big challenge was how can you reconcile what the fans expect — which is for us all to live happily ever after in a motel for the rest of time — with what the characters really want," star of the Canadian series Daniel Levy explained to Entertainment Weekly. "For me, a series finale should just be a really fun, great episode of your show."
After watching the couple's relationship develop on-screen, viewers got to see the two take the next step in their budding romance when they got engaged last season. Now, with wedding planning a big plot point for Season 6, viewers will finally get to see it all come together. "We knew that it was going to be a wedding — and that the stakes were high," Dan told the outlet.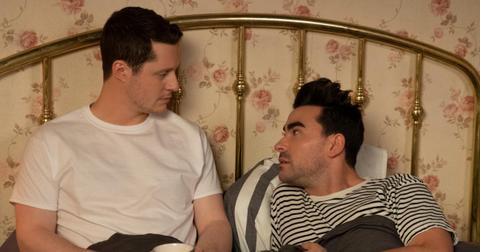 Well, we're certainly excited to see our favorite TV couple say 'I do.' As for the real-life actor, Daniel has been open about his sexuality and coming out to his parents when he was 18. So, is the actor and showrunner in a relationship?
Is 'Schitt's Creek' star Daniel Levy in a relationship?
Dan recently appeared on Andy Cohen's Watch What Happens Live with his dad and co-star Eugene Levy. When the longtime host asked how the actor came out, the American Pie dad answered: "I believe it was mom who just actually said, 'OK, are you gay?'"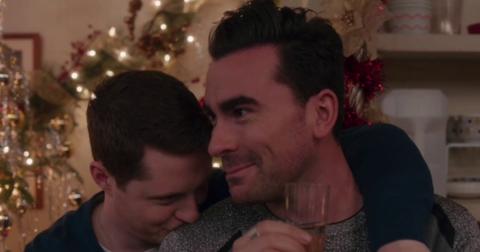 Dan added, "She did. My mom asked me over for lunch one day and I said, 'Yes.' She almost knew. My mom and I have a very close relationship in that sense and it almost felt like she knew that I was ready."
The comedian also explained that he and his wife, Deborah Divine, knew their son was gay before he came out to them. "We knew for the longest time. ... We were waiting and then mom couldn't wait any longer."
So, is the actor taken like his character on Schitt's Creek? Well, at the moment, it appears Dan is currently single. In a 2015 interview with Out magazine, the 36-year-old explained that working on the series doesn't allow him to focus much on his dating life.
"I'm single right now. I've been single for a bit. It's a strange thing. I don't know whether it's an excuse that I'm telling myself or whether it's just what it is, but I feel like this job has consumed my life," he explained.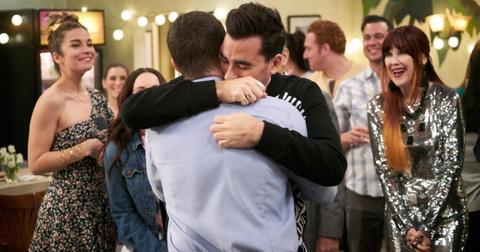 Adding, "I hope that I can find someone when it's all done, or when things are a little bit more smooth. But the eye has really been on making sure that the show is as good as it can be, so that I can be employed for another year."
As Season 6 of the popular series comes to an end, Dan may have a bit more personal time.
Catch Schitt's Creek Tuesdays at 9 p.m. on POP.