Get Ready to Rehearse Saying "Ew, David" Because 'Schitt's Creek' Is Doing a Farewell Tour
Those who can't get over the sadness of the impending end of 'Schitt's Creek' will be thrilled to learn that the cast is doing a farewell tour.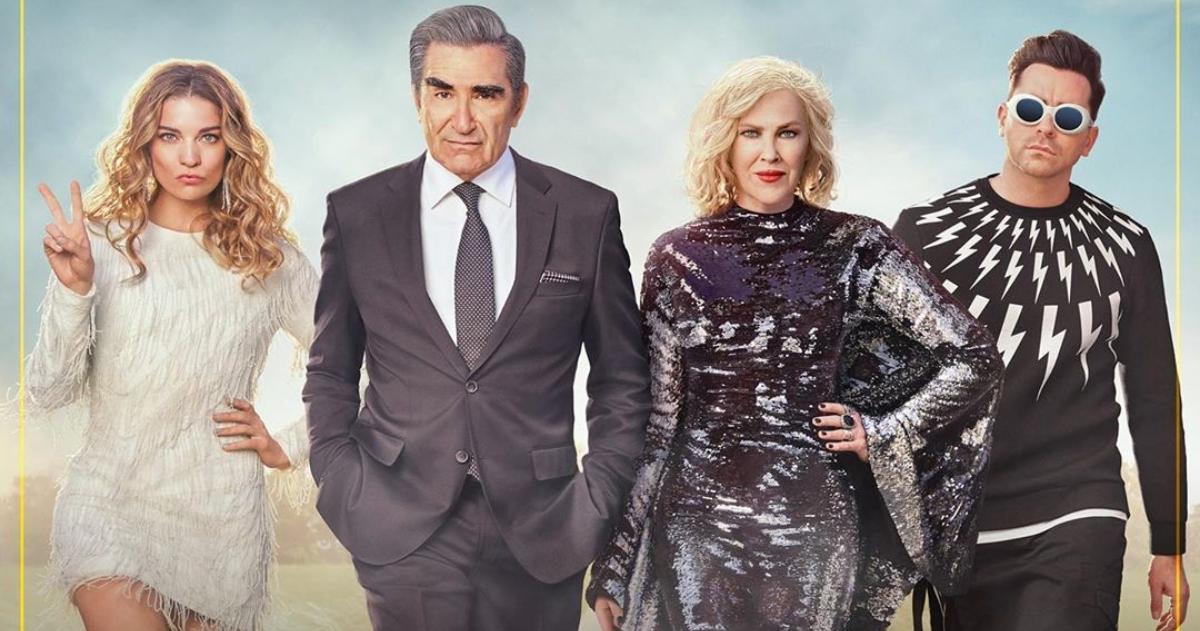 After five years on the air and countless quotes, Schitt's Creek is coming to an end in April of 2020. The show — which is led by father-son duo Eugene and Dan Levy — centers around the Rose family, who moves to the town of Schitt's Creek following the loss of their fortune.
Article continues below advertisement
Though the Roses initially hate their new town, and the motel they're forced to live in, they ultimately grow to love it, and they even forge lasting relationships along the way (though it's too soon to talk about Ted and Alexis's breakup).
Nothing will soften the blow that is the thought of Schitt's Creek rapidly approaching the end, but there is some good news to celebrate the end of one of TV's most culturally important comedies.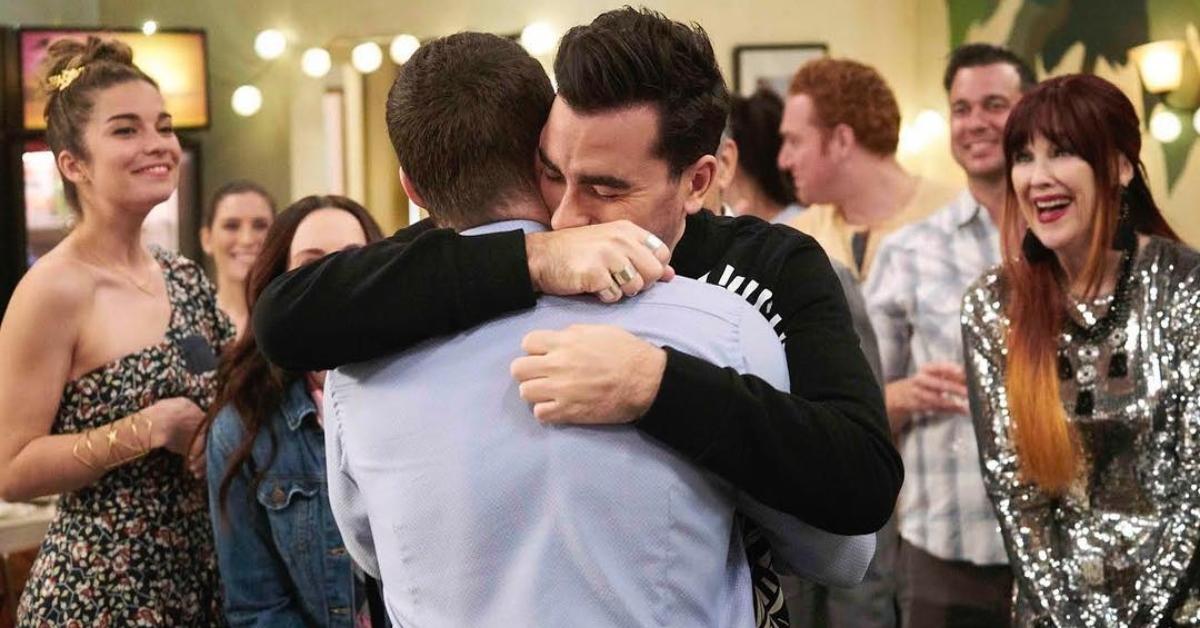 Article continues below advertisement
There is going to be a Schitt's Creek farewell tour from May to July of 2020 — meaning that we can prolong our sadness in saying goodbye to the Roses, Stevie, and Roland until the summertime. Read on to find out all of the details of the farewell tour (like how far you'll have to travel to see it), how to get tickets, and what it entails.
What is the 'Schitt's Creek' farewell tour?
The thought of not hearing Moira Rose (Catherine O'Hara) saying "bebe" on a weekly basis is a travesty, but the farewell tour will be a celebration of the show that has become an iconic staple. Most of the major players will be part of the tour, including both Dan and Eugene Levy, Catherine O'Hara, Annie Murphy (Alexis Rose), Emily Hampshire (Stevie Bud), and Chris Elliott (Roland Schitt).
Article continues below advertisement
As if seeing the cast wasn't a huge treat in and of itself, they will also be discussing the most infamous moments from the series, including how they came to be. In addition, they'll also be sharing some behind-the-scenes footage, which we hope includes a tour into the costume area so we can see the options that didn't make it into Moira Rose's closet.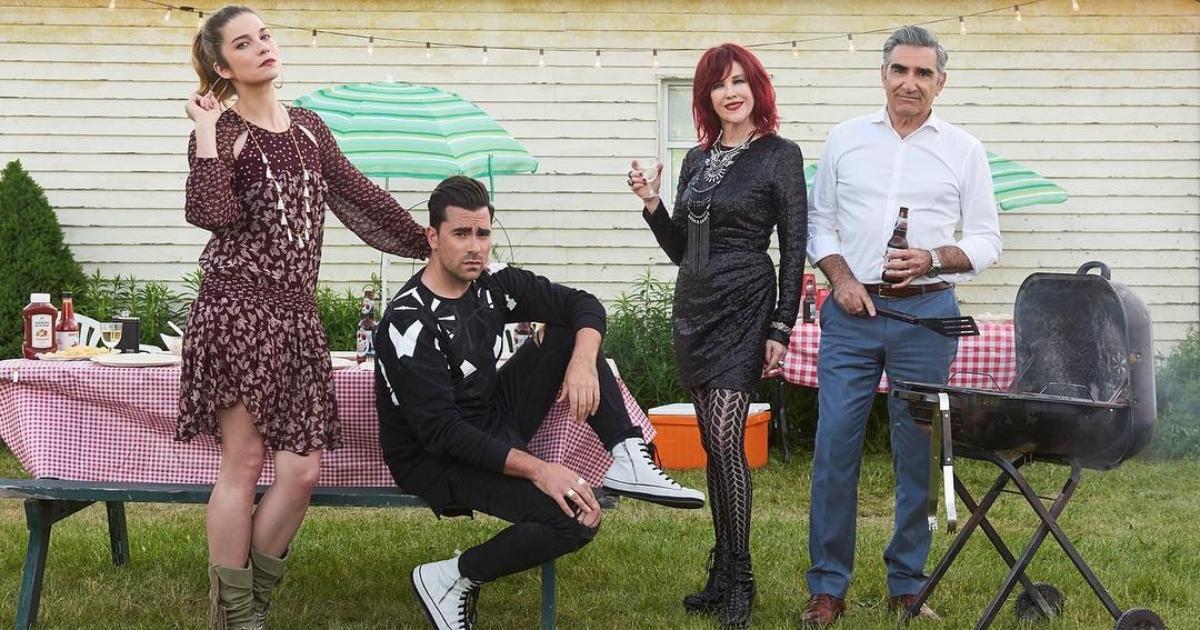 Article continues below advertisement
Find out if the 'Schitt's Creek' farewell tour is headed to a city near you.
The Schitt's Creek farewell tour officially begins on May 1st — sort of. The cast will first get together in L.A.'s Orpheum Theater on the first day in May as part of Netflix's just-announced "Netflix Is a Joke" comedy festival.
The farewell tour will officially begin the following day, and it will last until July 11. The shows begin at different times, ranging from 7 p.m. to 9 p.m.
Here are the dates and locations for the Schitt's Creek tour (get your wallets and itineraries ready):
May 2: Arizona Federal Theatre in Phoenix, AZ.
May 22: Hard Rock Live in Hollywood, FL.
May 23: Dr. Phillips Center for the Performing Arts in Orlando, FL.
May 24: The Mahaffey Theater in St. Petersburg, FL.
June 6: The Theater at MGM National Harbor
Article continues below advertisement
June 7: Mohegan Sun Arena in Uncasville, CT.
June 25: The Chicago Theater in Chicago, IL.
June 26: The Colosseum at Caesars Windsor in Windsor, Canada.
June 27: Casino Rama Resort in Rama, Canada.
July 10: Boch Center Wang Theater in Boston, MA.
July 11: Bogota Event Center in Atlantic City, NJ.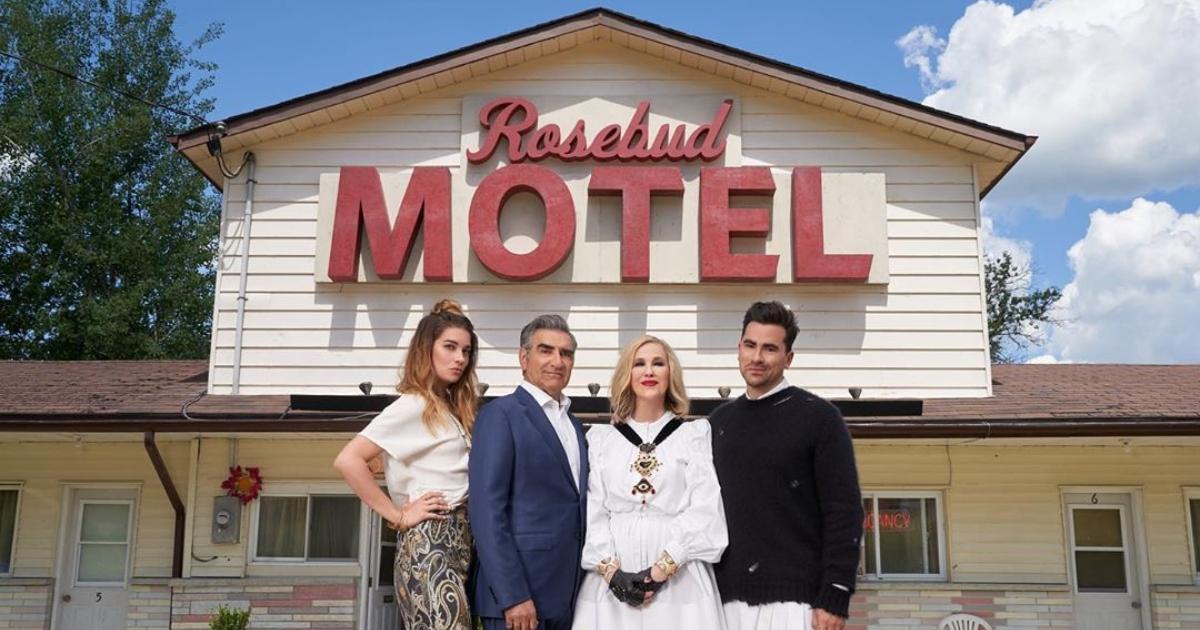 Where and when can you buy 'Schitt's Creek' farewell tour tickets?
Before you can see your favorite motel residents live on stage, there are a few things that you should know. First of all, the tickets for the event range in price from $59 to $69. Presale has already begun for several of the cities on the tour, including Phoenix, Chicago, and Windsor. Presale for the other cities is taking place on March 4 and March 6.
Those interested in buying the tickets can do so on Ticketmaster here.
Schitt's Creek airs on Tuesdays at 9 p.m. on Pop TV in the U.S. and on CBC in Canada.