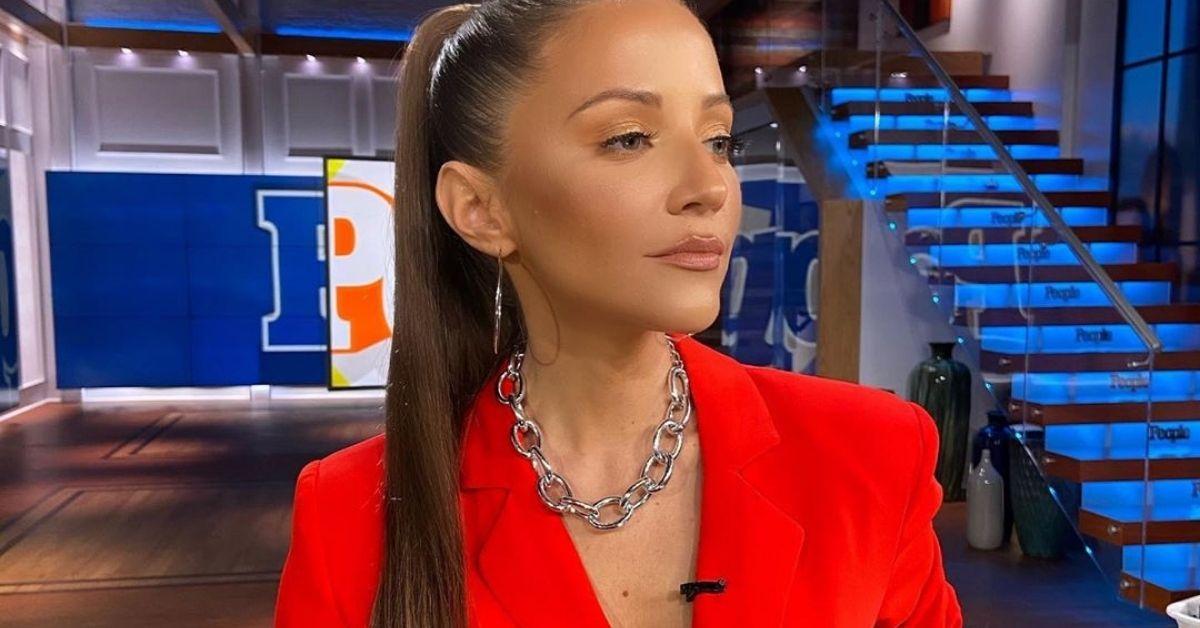 Sportscaster Kay Adams Says Dating Hasn't Been the "Easiest Thing" Due to Career
It's no secret that being a woman in typically male-dominated professions can come with some frustrating challenges. Sportscaster and television personality Kay Adams knows this truth, considering she's one of the few women in the world of professional football and currently works as a host for Good Morning Football on NFL Network. She knows everything there is to know about this sport, but for Kay, dating while immersed in the sports world hasn't been easy.
Article continues below advertisement
For Kay Adams, dating has been a struggle because of her career.
Kay Adams may be in the public eye to some extent for her career, but she's been pretty secretive about her dating history and private life in general. She did give some hints into any romance back in 2012 when she was a guest on The Late Late Show with Craig Ferguson.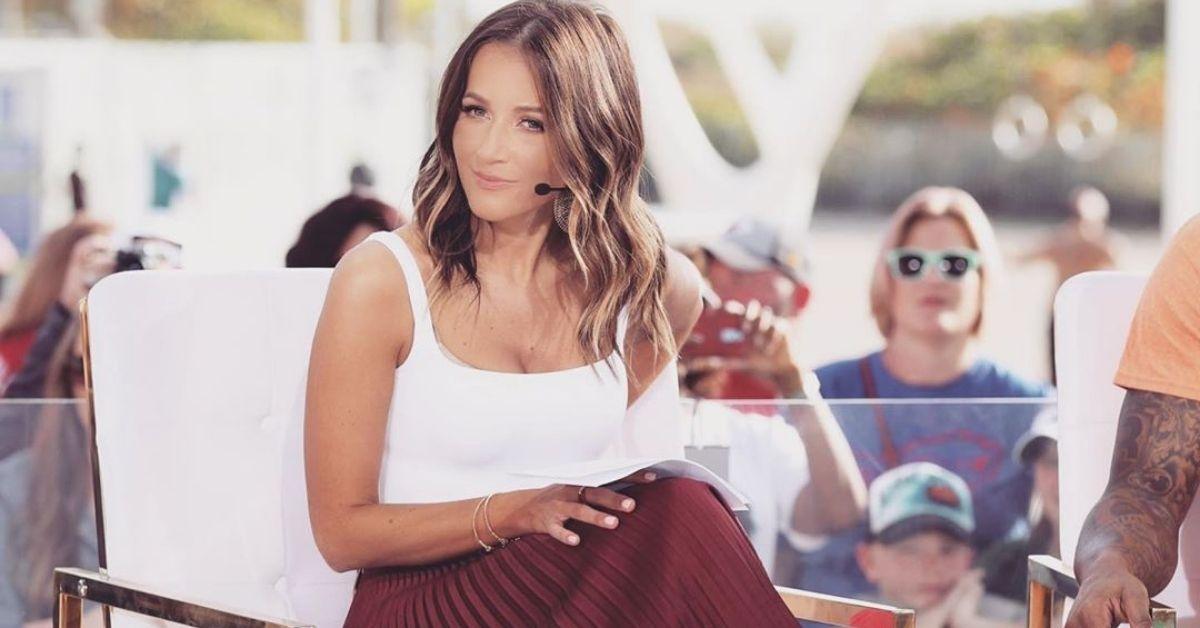 Article continues below advertisement
Kay said that it's been a challenge to find a partner who isn't intimidated by her and the wealth of knowledge she has when it comes to sports. When host Craig asked about dating and if men are intimidated by her, in terms of her sports knowledge, she said it hasn't been easy.
"It's not easy, it's not the easiest thing," she said, adding, "but I deal with it… I think it takes a very special person to, you know, support someone who knows more than they do."
He then asked if she finds it "difficult in the romantic world," and Kay clarified that it's not "difficult" but said that she "loves" her job and she needs "someone who is supportive of that." She reiterated that it's "not easy," before Craig cut her off and asked if she "would ever date a player."
Article continues below advertisement
The answer to that question was a pretty quick "no" for Kay. She said that she's ruled out getting into a relationship with any player in the league. Craig followed up and asked why she would never date a sports player, curious if it would be some "professional line crossing."
Kay's answer seemed more based on the type of personalities in professional sports. "The word player kind of says it all, right? … Not every sports person or athlete, but, yeah, no. No thanks," she said.
Article continues below advertisement
Kay Adams was dating a football star at one point, according to a rumor.
In 2015, rumors circulated that Kay Adams was dating NFL player Danny Amendola, who played for the New England Patriots during that time. The two were spotted together with a group of friends hanging out during the 2015 Super Bowl.
Kay shared an image to Instagram at the Super Bowl, and fans pointed out the two were dating in the comment section — though neither confirmed nor denied their relationship at the time.
Article continues below advertisement
Rumors continued to point to these two being an item despite Kay's previous admission that dating a football player wasn't something she was looking for when they appeared together five months later at the ESPY Awards in July 2015. Once again, neither Kay nor Danny spoke publicly about their rumored relationship.
By 2016, the rumored relationship between Kay and Danny was said to be over after approximately a year of dating — although neither spoke about it in public.