Did Meme Queen Kayla Nicole Jones Just Do a Girlfriend Reveal? The Internet Thinks so
Meme Queen Kayla Nicole Jones and her ex-husband Luhkye divorced in June 2023. Weeks later, the viral influencer sparked rumors that she's seeing someone new.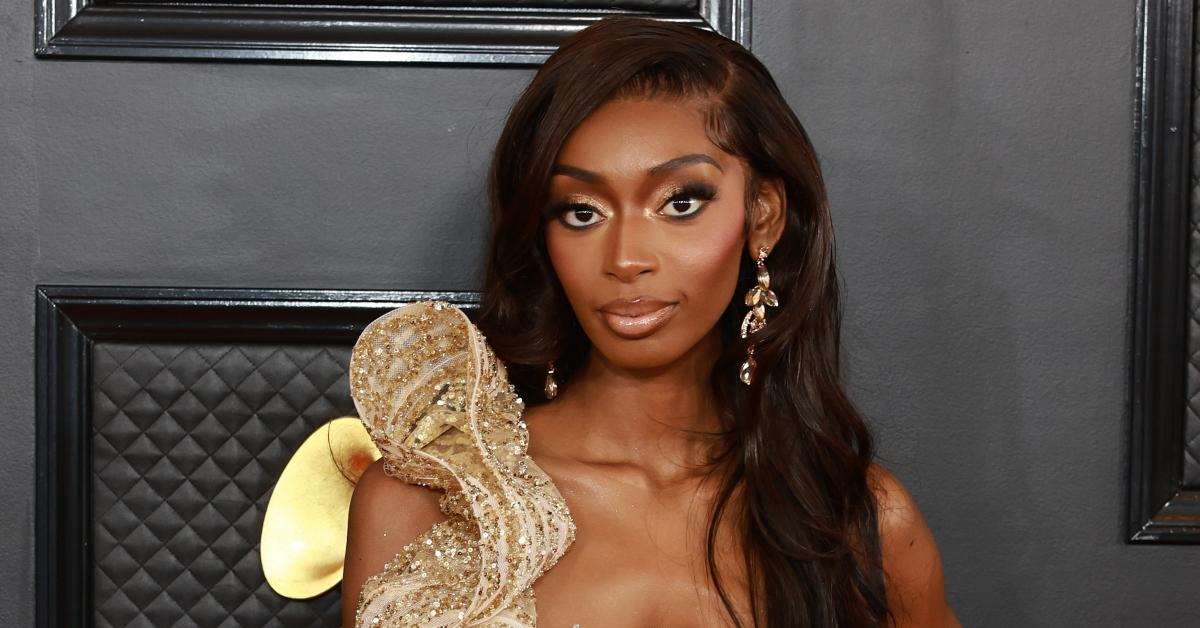 Viral influencer and recording artist Kayla Nicole Jones divorced her longtime love, Luhkye, after two children and two and a half years of marriage. Following their split, Kayla revealed that she and her ex would share custody of the kids, but that he would have sole custody so that she could focus on her mental health.
Article continues below advertisement
Since then, she's pretty much been out of the spotlight — that was until she seemingly revealed that she was seeing someone new. Now fans of the meme queen are dying for details. So, who is Kayla Nicole dating? We heard through the grapevine that she has a new girlfriend …
Article continues below advertisement
Who is Kayla Nicole Jones dating? The internet thinks the meme queen popped out with a new girlfriend.
On Wednesday, August 2, Kayla seemingly updated her relationship status with a viral photo of herself and another woman. She captioned the Facebook post, "Love."
Later, Kayla followed up with a post that featured another picture of the pair that read, "Only God can judge me."
While she didn't tag her in the photo, some sleuthing reveals that Kayla's rumored girlfriend is named JayLa Brown. Underneath Kayla's post, her comment section was flooded with congratulations and criticisms alike.
"I knew it, I had a feeling this would happen. Happy for her tho, love is love," one commenter named Nina wrote.
Article continues below advertisement
Another person with the screenname Petty Crocker added: "We have to keep in mind, Kayla and her children's father have been together since they were practically children."
"Naturally, in some cases, we grow up and grow apart," they went on. "Nothing more nothing less. Dang! Y'all don't know how to just be happy for someone else's happiness huh?"
But the gag is, Kayla and JayLa aren't girlfriend and girlfriend at all.
Article continues below advertisement
Hold up, so Kayla Nicole Jones *doesn't* have a new girlfriend?
As of this writing, Kayla hasn't spilled any tea about her whether or not the relationship between her and JayLa is strictly platonic.
Nevertheless, fans have let their imaginations run wild. "So that explains why you were treating your baby's daddy like that … you wanted a woman," Zella E speculated.
After all, Kayla and JayLa did make things Facebook official. Right? Wrong.
Amid the controversy, JayLa came forward to set the record straight about her and Kayla. "Me and Kayla are best friends guys, I've been knowing her for years," she wrote in the comments. That said, people seem pretty committed to believing that Kayla left her ex-husband to be with JayLa.
Kayla's done nothing to hush the rumors since the photo went viral, but does she really need to? At the end of the day, it's probably best to just mind the business that pays us.