Kayleigh McEnany's Husband Is a Professional Baseball Player
Kayleigh McEnany was recently hired as President Trump's fourth press secretary. Here's everything you need to know about her husband and their baby.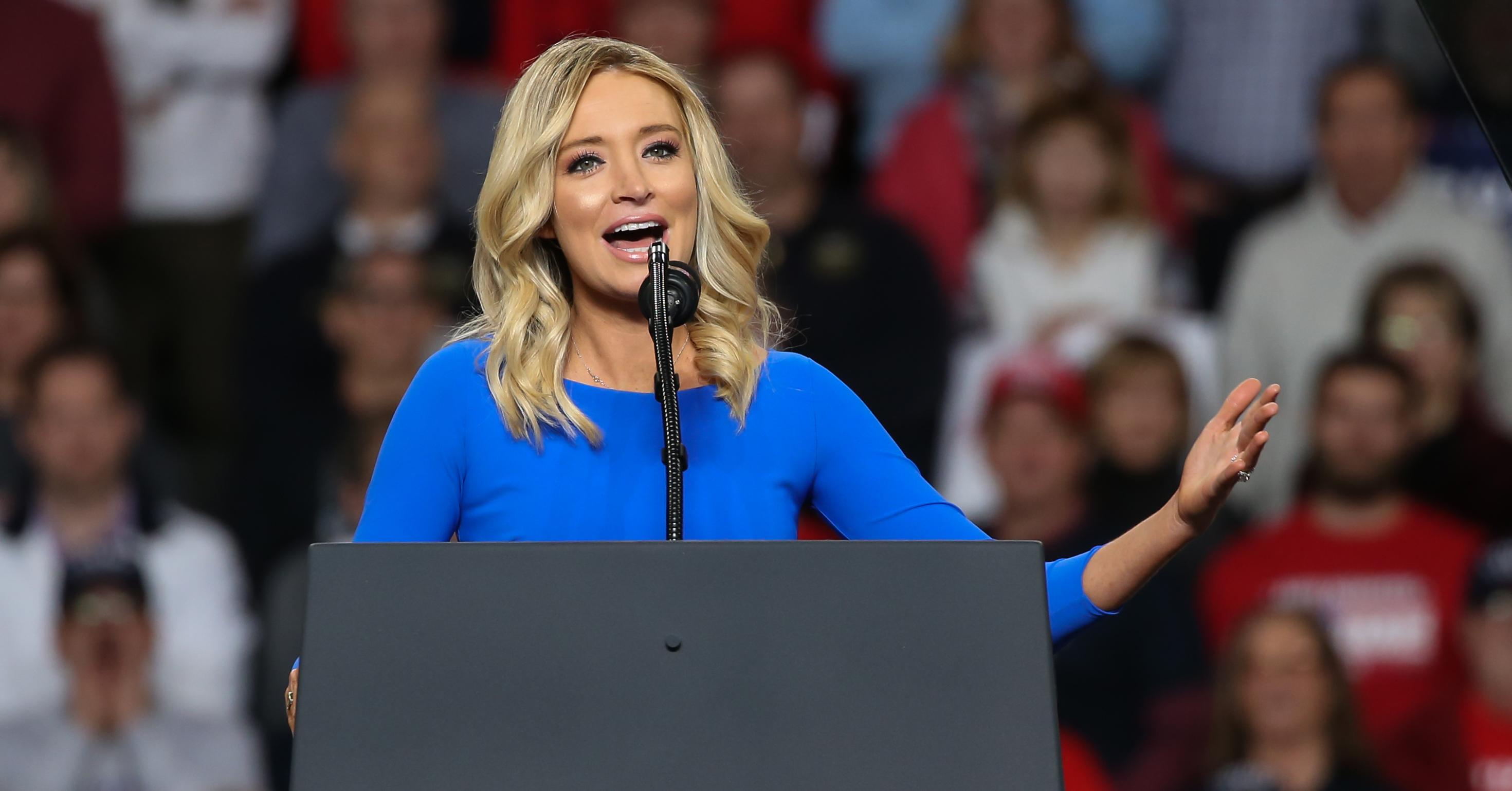 President Trump has recently hired his fourth press secretary while in office. Kayleigh McEnany enters as the new White House press secretary, according to NBC News. The current press secretary for Trump's re-election campaign and a former CNN contributor and spokesperson for the Republican National Committee, Kayleigh has made frequent press appearances defending the president.
But what is Kayleigh's life like outside of work? Who is her husband, and does she have any kids?
Article continues below advertisement
Kayleigh McEnany is married to a professional baseball player.
Kayleigh is currently married to Sean Gilmartin, who was just signed to the Tampa Bay Rays as a pitcher in February. The Rays are a minor league team, though when he signed the deal to pitch for the team, it was with an invite to participate in major league spring training.
Apparently, the team frequently shuffles their players between their major and minor leagues, and since Sean was hoping for a major league contract, it was possible they were evaluating him for a potentially higher position.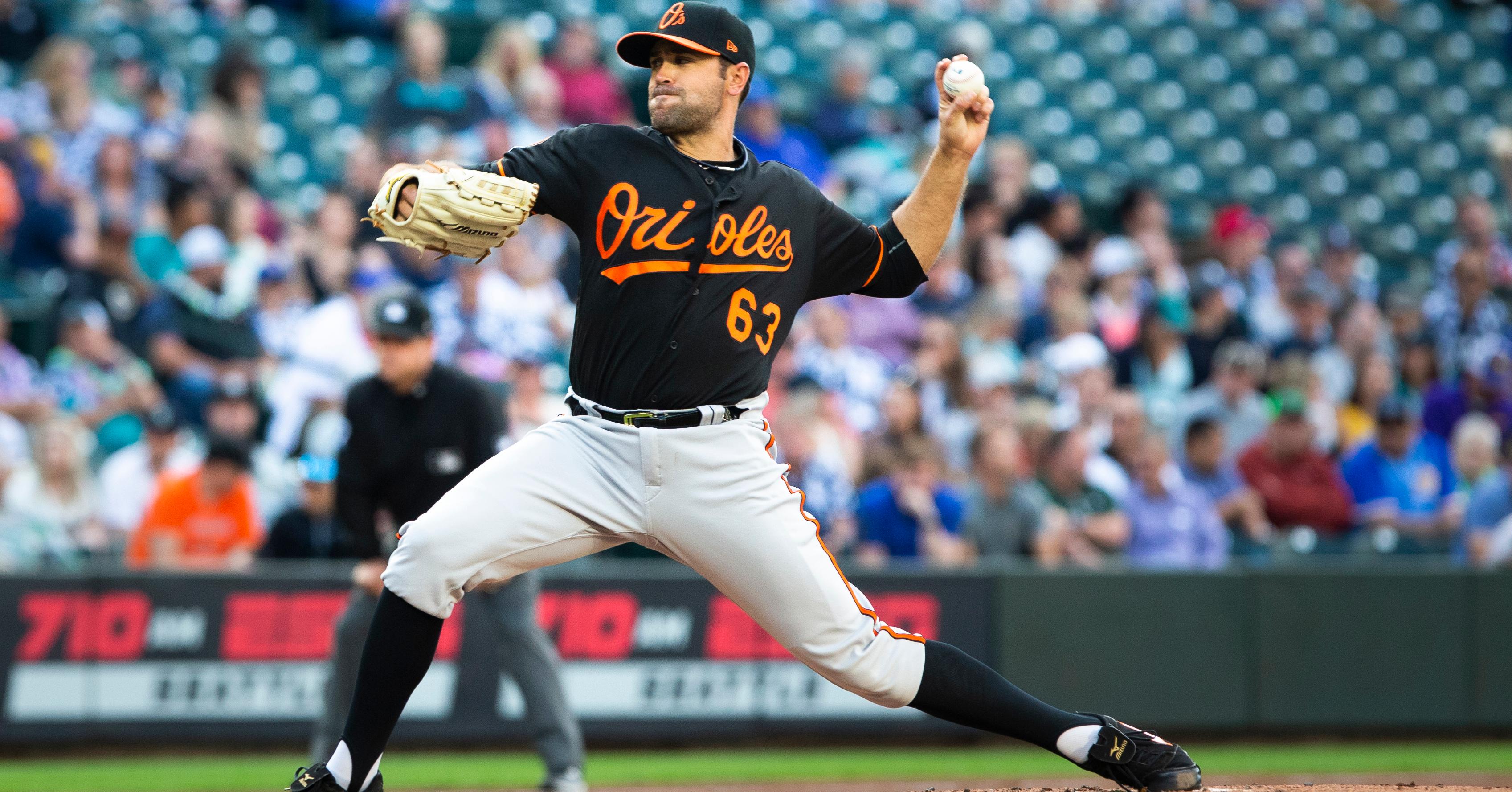 Article continues below advertisement
Sean was previously signed with the New York Mets in 2015, though he didn't perform as well, demoting him to minor league teams.
It's unclear how well he would've performed this season, as all sports are on hold until further notice because of the COVID-19 crisis. If you want to know if he's a player to potentially watch out for, you can look at his previous statistics online.
Kayleigh McEnany and Sean Gilmartin wed in 2017.
The pair began dating back in 2015, while Sean was a rookie for the Mets. Two years later, the pair decided to tie the knot in November 2017.
"Married the love of my life Sean Gilmartin on Saturday, and Rodrigo Varela captured it beautifully!!" she captioned her post about their marriage. "What an amazing photographer. Couldn't be happier with how these turned out. Can't wait to see the rest!"
Article continues below advertisement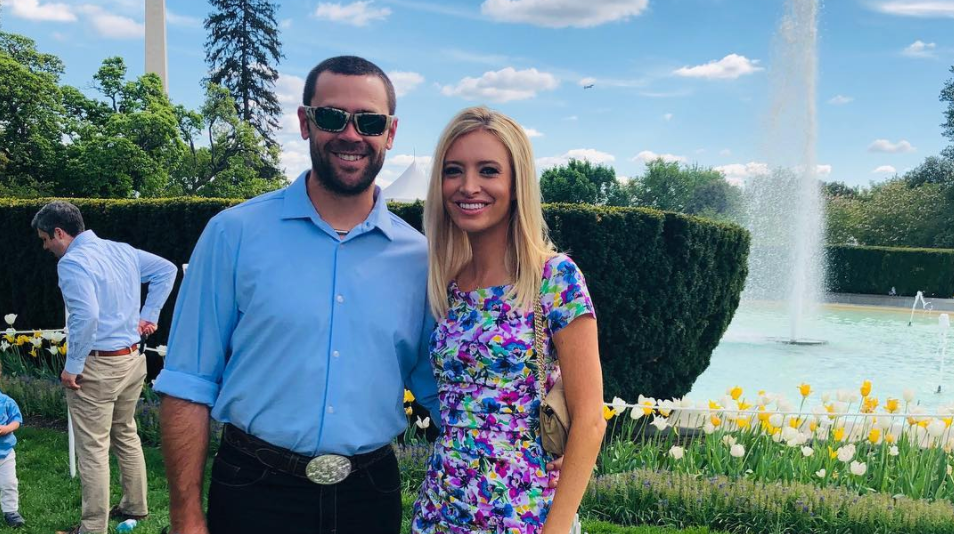 "I'm looking forward to weeks ahead and creating new memories with the woman of my dreams Kayleigh McEnany," Sean tweeted about their special day.
The couple has been successfully making their marriage work, despite sometimes needing to be in different states for work.
Article continues below advertisement
They welcomed their baby girl in 2019.
Only a few months before Kayleigh took over as the White House press secretary, Kayleigh and Sean welcomed their daughter to their family on Nov. 25, 2019, just two years after their wedding.
Kayleigh commemorated the moment with a tweet announcing their daughter's birth.
"[Sean] and I are so blessed to welcome our first baby - Blake Avery Gilmartin - into the world! What a blessing from God she is to our family!" she tweeted.
Article continues below advertisement
While Kayleigh has been on the road with Trump's re-election campaign, and now relocated to Washington D.C. for her job as the press secretary, Kayleigh has admitted she's glad Sean signed with the Tampa Bay Rays, as her family lives in the town.
She told the Tampa Bay Times in March that his minor league deal was a relief to the pair, as her family lives in the area — making caring for their child easier.
"Having Sean with the Tampa Bay Rays is what we've been hoping and praying for,'' she told the outlet. "We always dreamed of this happening but never knew it would become a reality. With a 3-month-old and me in a different state on the campaign trail almost daily, having Sean in Tampa is incredibly helpful."
"Having Sean in Tampa means a lot more trips back to our permanent residence and the city I've always known and loved," she said.