Keith Richards Is Trending on Twitter and No, It's Not Because He Died
It's Keith Richards' birthday but apparently a lot of people didn't know that and assumed the worst when he started trending, creating a new meme.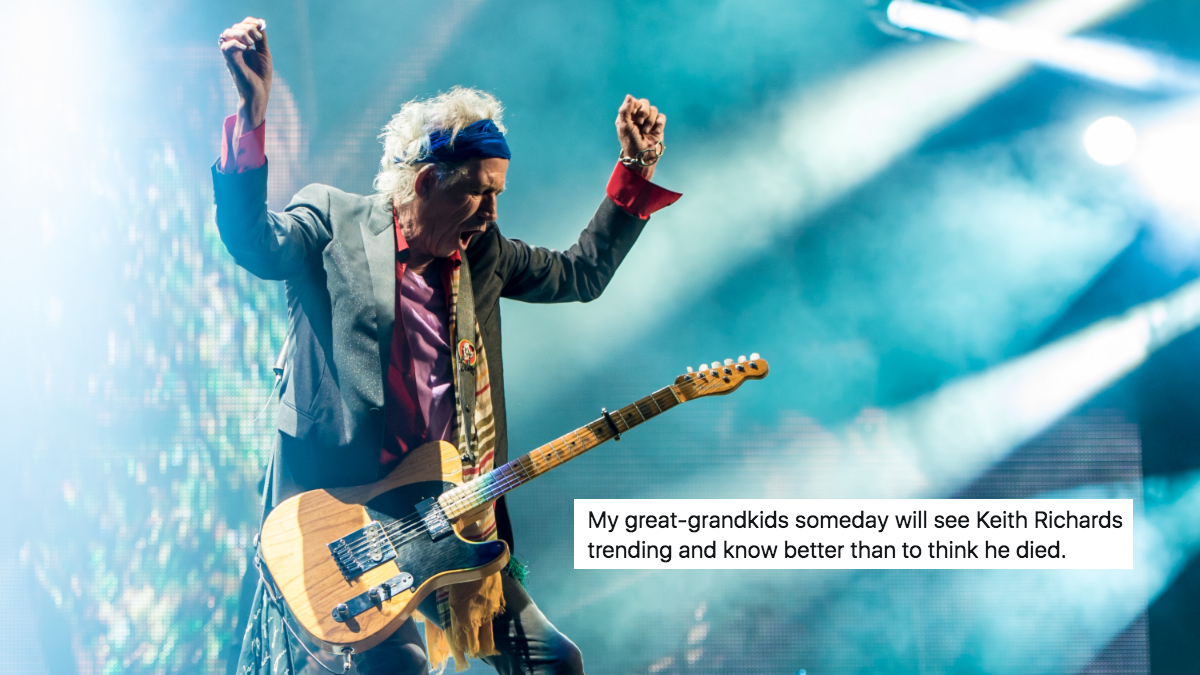 First things first, let me say this: Keith Richards is alive and well. When the legendary Rolling Stones guitarist began trending on Twitter, some fans feared the worst. But it turns out it's just his birthday. The fear created a new meme about the rockstar, alleging that we have no need to worry. Keith Richards is going to live forever.
Article continues below advertisement
Fan fear over Keith's death sparked a new meme claiming he's immortal. 
Rolling Stones fans have long believed that Keith is likely never going to die. While scientists claim that there's a lot we should be doing to increase our lifespan, like cutting out red meat and doing daily exercise, the now 76-year-old has always had them scratching their heads.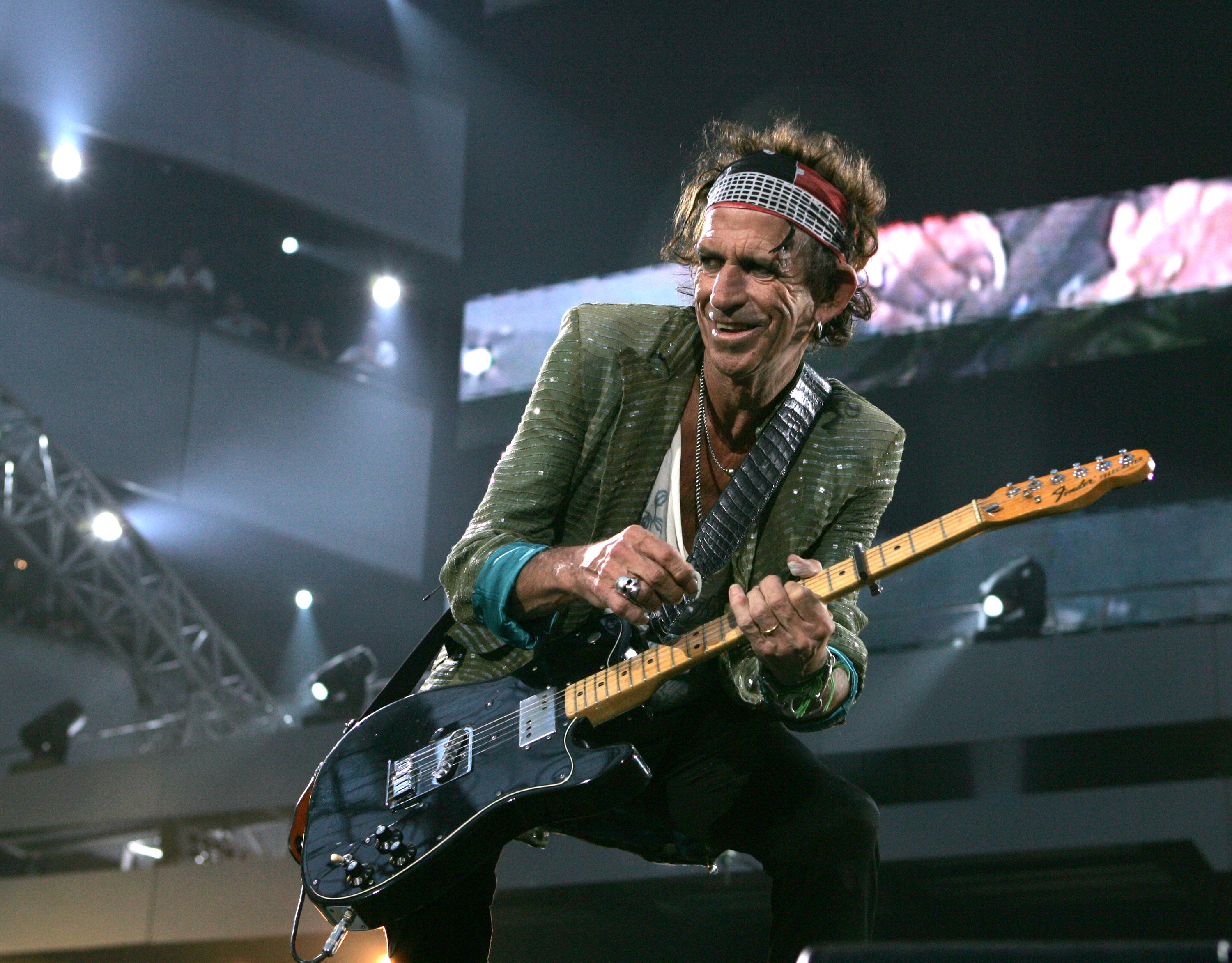 Article continues below advertisement
At the height of the Rolling Stones' fame, he was regularly using heroin, binge-drinking, and smoking. He also used all different psychedelics and experimented with pretty much every drug you can think of. Once, he even accidentally smoked weed laced with strychnine, a poison commonly used in pesticides.
For all intents and purposes, he's incredibly lucky to be alive. Even outside of drugs, he's been in several fires and was once electrocuted on stage. Today, Keith says that he kicked the drug habit, but he can't quit smoking cigarettes. He still drinks, but he sticks to mainly beer and wine. However, Keith refuses to exercise, saying that exercises like running aren't good for you because they're rough on the joints.
Article continues below advertisement
It's a long running joke that Keith is immortal and him trending on Twitter rekindled it.
Today is his birthday, making him 76 years old, although some believe he's more like 6000 years old. While many fans and publications wished the rock legend a happy birthday, seeing his name trending on Twitter caused some concern as to why it was up there. Some people worried that he'd passed away.
Article continues below advertisement
But that concern is what sparked a meme which spread throughout the social media site, claiming that of course Keith hadn't died. The man will outlive us all.
Article continues below advertisement
His fans have long been aware of his drug issues and his generally not particularly healthy lifestyle. The rumor that he had his blood swapped out because of how toxic it was has been around since the 1970s. Funnily enough, Keith has admitted that he had a little something to do with that rumor starting.
Article continues below advertisement
Others joked that Keith had actually passed in the 1970s, which is why he's immortal now. It's just his zombie that's been walking around for the past 40 something years.
But ultimately no one is concerned because Keith is the only human being that can survive a nuclear apocalypse. We've long believed that he's been here since the dawn of time and he'll be here until the end of time. And once again he proves to us that he's doing just fine and will be doing fine after all of us are gone. Long live Keith Richards. Oh and happy birthday, Keith!