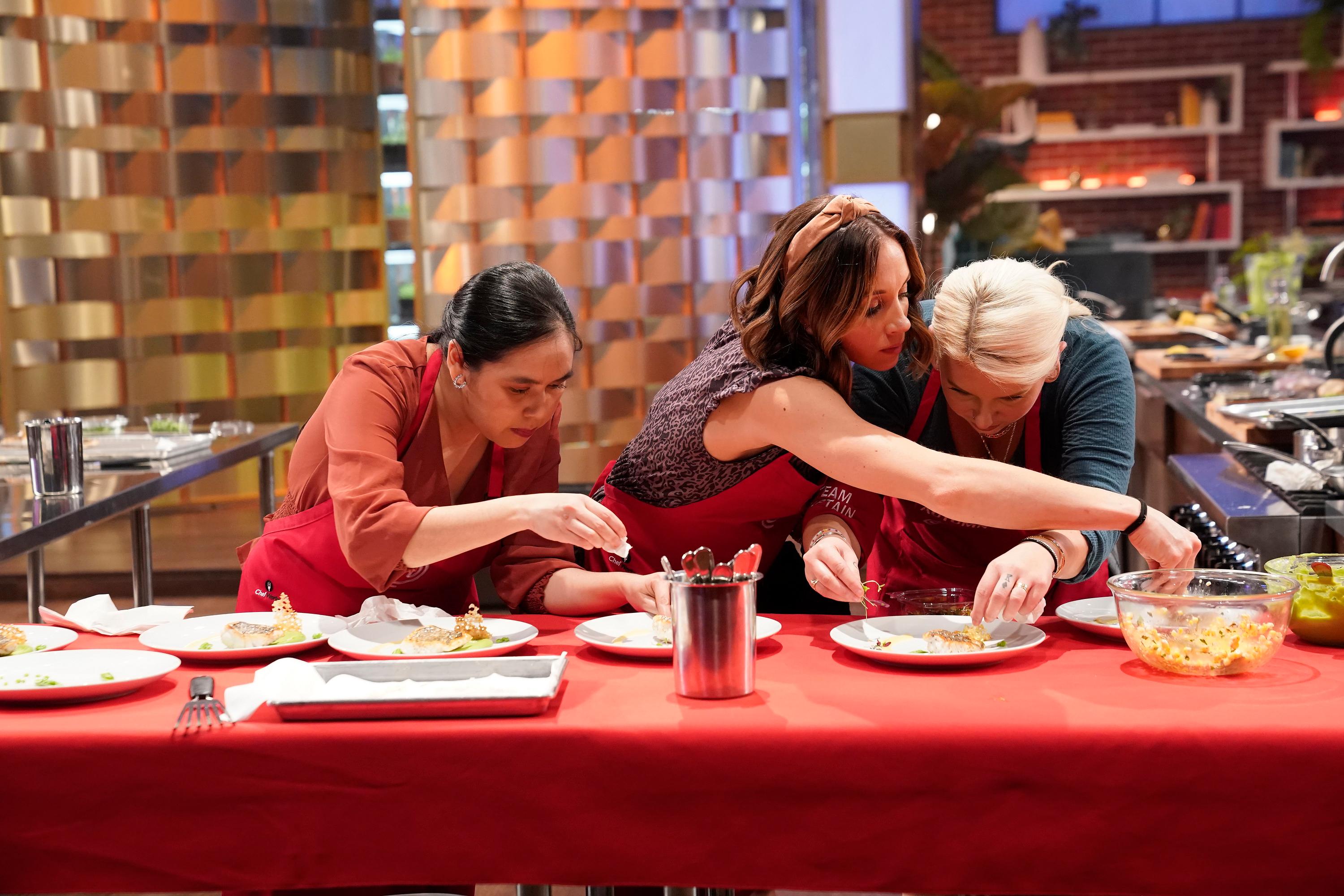 'MasterChef' Has Seen Plenty of Injuries — but Kelsey Murphy's Could Be One of the Worst
Like many cooking shows, versions of MasterChef all over the world have experienced quite a few injuries — and some are pretty gruesome. When you give chefs very, very sharp knives and very, very little time to wield them, you end up with some accidents — go figure. And although the chefs on MasterChef: Legends are among the highest caliber of chefs, they're not above having a few accidents of their own.
Article continues below advertisement
Semifinalist Kelsey Murphy had perhaps the worst accident of the season in Episode 13 during a boys vs girls challenge. How did Kelsey manage to hurt her thumb? Read on for what she has to say about the injury.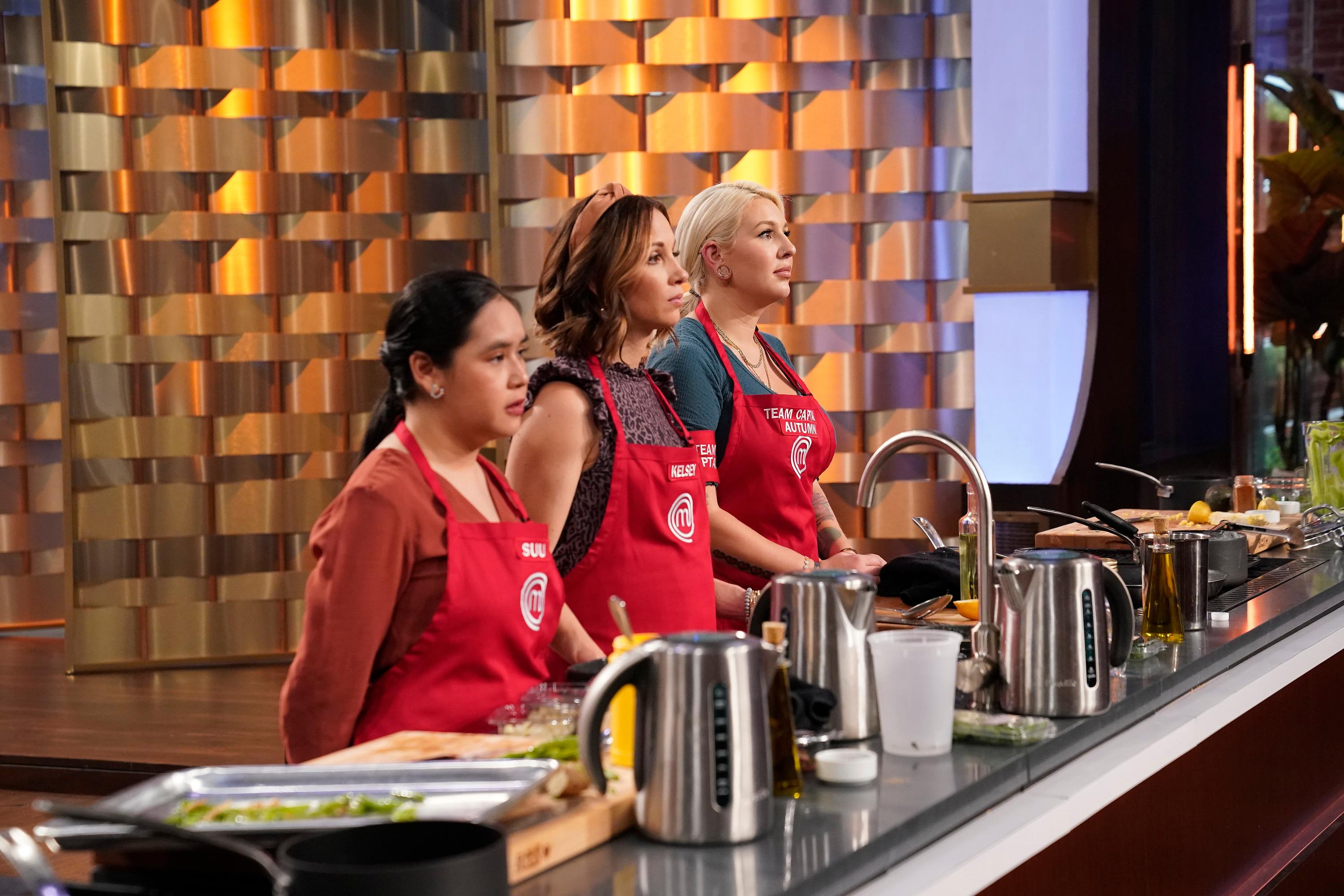 Article continues below advertisement
How did Kelsey hurt her thumb on 'MasterChef'?
While team captain Autumn Moretti was getting some criticism from Gordon Ramsay, Kelsey accidentally sliced off the tip of her thumb while preparing the sea bass appetizer for their boys vs girls challenge dinner. Gordon sprung into action, calling a medic and lifting Kelsey's hand up, attempting to analyze and clean the wound.
"I cut straight through my finger. It's very painful," Kelsey said in a confessional. According to Gordon, the nail was sliced clean off. Although that should be enough to frighten anyone, Kelsey stayed calm through it all. While Autumn immediately panicked at the sight of blood, Kelsey simply let the medics take care of her hand while she told Gordon, "I'm gonna take care of the fish. I'm good."
Article continues below advertisement
As she explained in her confessional, there was only one thing on her mind — not disappointing her team. "We just started and I cannot leave my team behind," she said.
Kelsey took to Instagram after the show to explain more about what happened. "Tonight was humbling to say the least. Suffering an injury that was even worse than what we knew at the time, followed by a lapse in judgment and timing the following challenge. I felt defeated for a moment, but so grateful for a second chance at redemption," she wrote.
Article continues below advertisement
But if you thought slicing off a piece of your thumb was tough, imagine doing it while pregnant like Kelsey did, when pain medication is typically not allowed unless her doctor gives her the go-ahead. Kelsey needed to get back in the kitchen sans pain relief.
"To the crew, the judges, and my fellow home cooks. I honestly can't thank you enough for helping me and wiping my tears when the pain got so bad," Kelsey continued. "You guys held me together. They should really figure out how to give pregnant women pain meds."
Kelsey had to get surgery due to the thumb injury.
Kelsey spoke to Fox News after the episode aired and talk about the repercussions of continuing to go on after hurting herself. What viewers who watched the injury happen don't know is that it got infected, leading to her having to get hand surgery once the season concluded and she returned home. Thankfully, Kelsey is doing much better today and is happily back in the kitchen.
Catch MasterChef Wednesdays at 8 p.m. EST on Fox.