Autumn's Cast on 'MasterChef' Happened During a Break From Filming
Autumn Moretti appeared on Episode 11 of 'MasterChef' with her foot in a cast — but what happened? How did she manage to break it?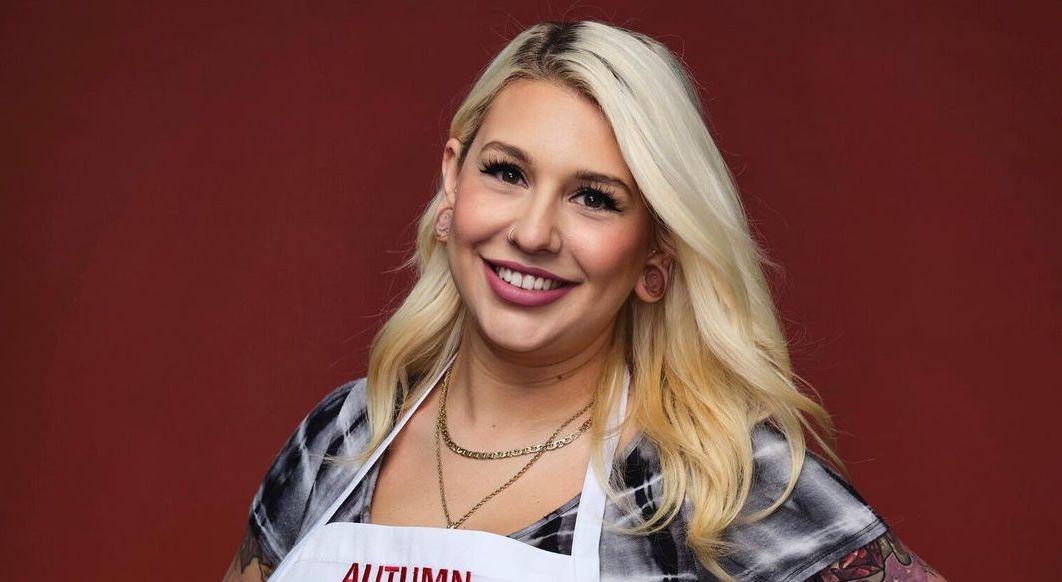 Things are heating up in the kitchen on Season 11 of MasterChef: Legends as the show starts to wrap up its season. There are only eight chefs left competing for the grand prize, and one of them is Boston native Autumn Moretti.
Autumn began as a bartender before she made her way to the show, where she's been showing her chops in the kitchen — and doing a pretty good job of it too. Outside of the show, she shares her love of video games with her followers on Instagram (she's a huge fan of Pokémon).
Article continues below advertisement
In a recent episode of the show, viewers noticed that Autumn was walking around the kitchen with a cast on her foot. What happened to her foot, and how did she break it? It wasn't addressed on the show — but here's what we know.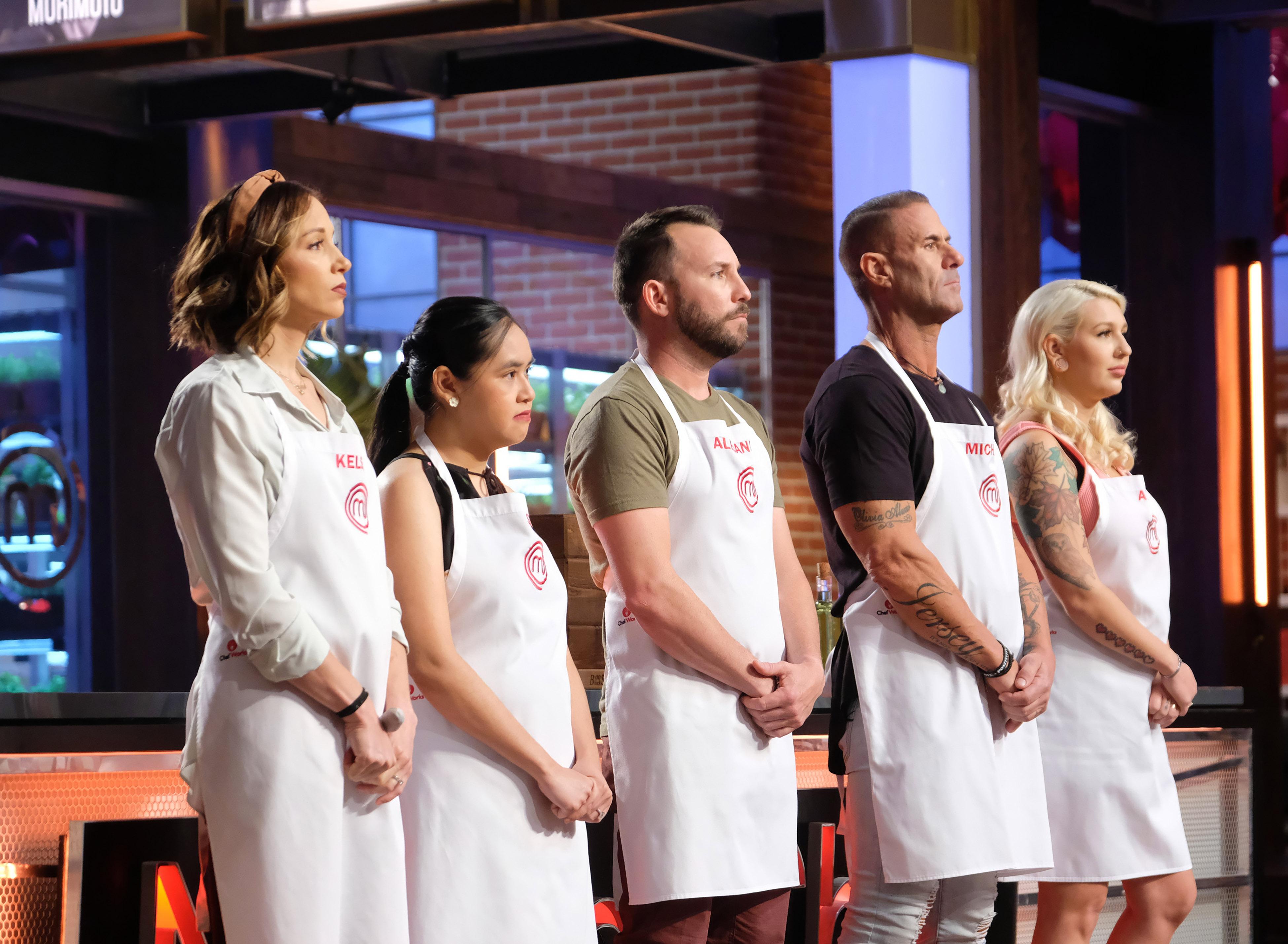 Article continues below advertisement
What happened to Autumn's foot? She appears to have broken it off screen.
Between Episodes 10 and 11, Autumn seemed to have broken her foot and appeared for the new episode with a cast on her foot. This has led many viewers to wonder what happened to her, since it didn't happen while filming.
While Season 11 is airing now, it was filmed at the time of the COVID-19 pandemic and production was temporarily shut down for a period of seven months. During this time, the contestants went home to quarantine with their families and reconvened to finish when it was safe again.
According to some eagle-eyed fans on Reddit who kept up with Autumn's social media through the pandemic, Autumn broke her foot while messing around with her sisters.
Article continues below advertisement
"They found a picture from when they were kids where they all stacked up on each other's back," the Reddit user wrote. "Autumn was the bottom, the last sister jumped up, they all fell and her foot broke in a zillion places. It's actually a hilarious video. She had it on her [Instagram] stories."
So her broken foot isn't a cooking-related accident, and you didn't miss anything on MasterChef.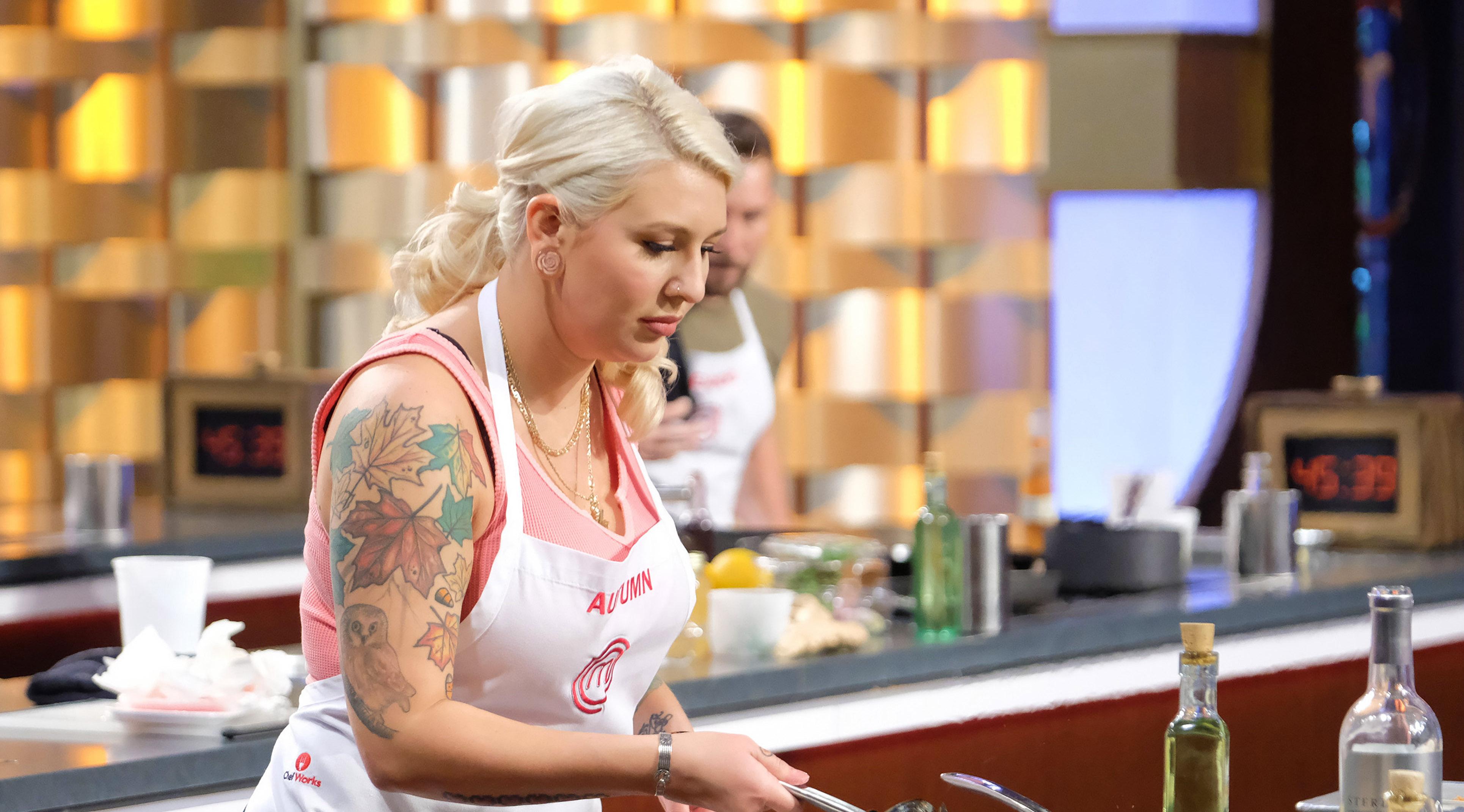 Article continues below advertisement
What happened to Autumn's accent? Some are wondering if she faked her accent on the show.
As Autumn has progressed throughout the season, some have noticed that her once pronounced Boston accent isn't as prominent anymore, and some have wondered how authentic it was from the beginning.
"In early episodes, [Autumn's] Boston accent was very pronounced," one Reddit user wrote. "The last couple of episodes it has all but disappeared, and she has been getting lots of screen time to notice. Was it 'faked' early on or do you think she was coached to drop it?"
While we're not sure what faking a Boston accent would've done to help or hurt Autumn's chances, many other users were quick to point out that it's easy to drop an accent if you're no longer in your hometown.
Others pointed out that between Episodes 10 and 11 for this season, there was a seven-month gap in filming. The COVID-19 pandemic temporarily shut down production on the show, which could also explain the difference in her accent.
MasterChef: Legends airs on Wednesdays at 8 p.m. EST on Fox.