Why Did James Michael Wiley Get Three Consecutive Life Sentences at Only 15?
Fans of 'Kids Behind Bars' are wondering where James Michael Wiley is today and what exactly he did to end up with a life sentence at 15.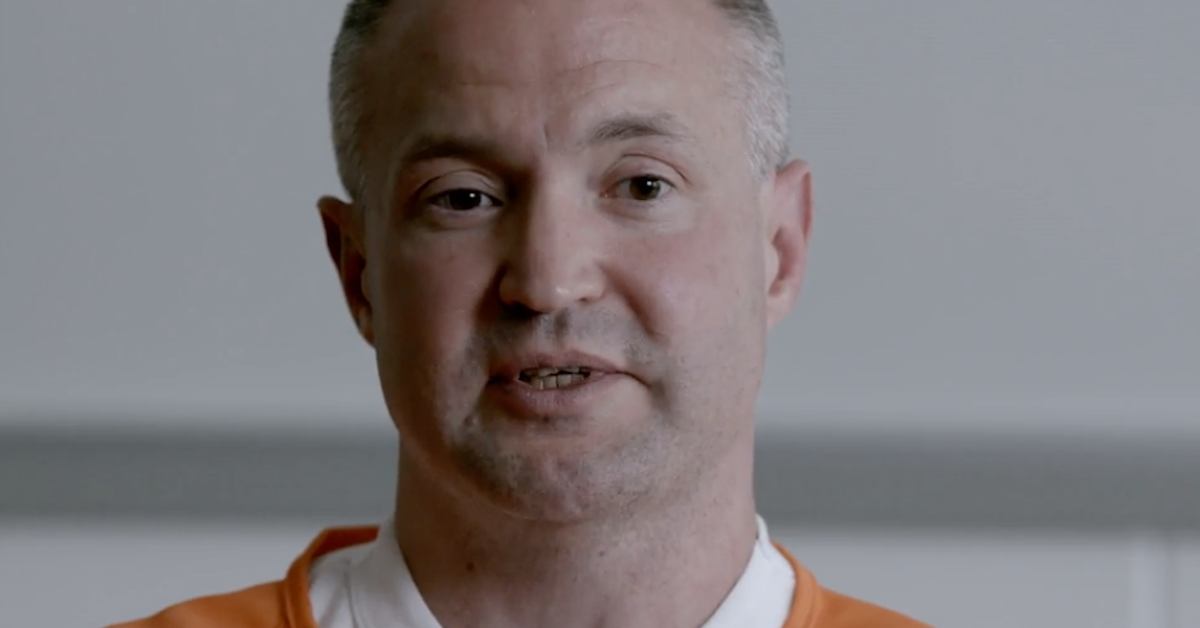 It's a story that might be familiar to true crime aficionados: Man kills family, man sets house ablaze, man receives a life sentence. Except in the case of James Michael Wiley, the subject of a Kids Behind Bars: Life or Parole special, the man is just a boy — aged 15 years old.
Article continues below advertisement
A&E's docuseries revisits the cases of juvenile offenders who were sentenced to life terms before the Supreme Court determined that the punishment was cruel and unusual for children and teens. While some of these offenders may be re-sentenced to life, others are immediately released or granted clemency.
The series' sixth episode looks at the case of James Michael Wiley. But what did Wiley do and where is he now? Keep reading to find out.
Article continues below advertisement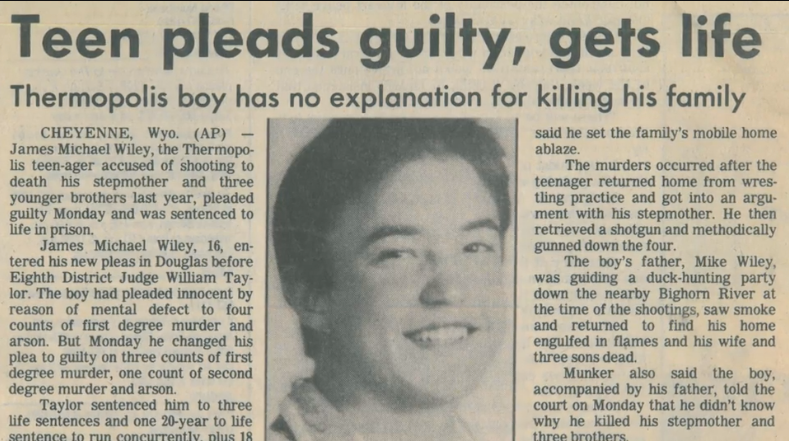 Why was James Michael Wiley sentenced to life behind bars?
On November 24, 1990 in Thermopolis, Wyoming — a town of 3,800 best known for it mineral hot springs — a 15-year-old James Wiley killed his step-mom, Becky Wiley, along with his three brothers, then set the family's mobile home ablaze.
Article continues below advertisement
He was said to have broken into a swimming pool and stolen some petty cash and candy the night before, before attending wrestling practice the next morning in fine spirits. "He said he felt good. He ran two miles in 13 or 14 minutes," his coach said at the time.
"He talked about an upcoming wrestling match in Powell. He was a real hard-working wrestler. He had set goals to be state champion," he went on. "He probably would have been a state champion before he graduated." After practice, friends allegedly dropped Wiley off at his house and left.
Article continues below advertisement
That's where he and Becky supposedly got into an argument and Wiley picked up a shotgun — firing it first at his stepmother, then two of his brothers. He ran out of ammunition when he got to his middle brother, 10-year-old Willy. "He reloaded the weapon and went to look for Willy," per the complaint.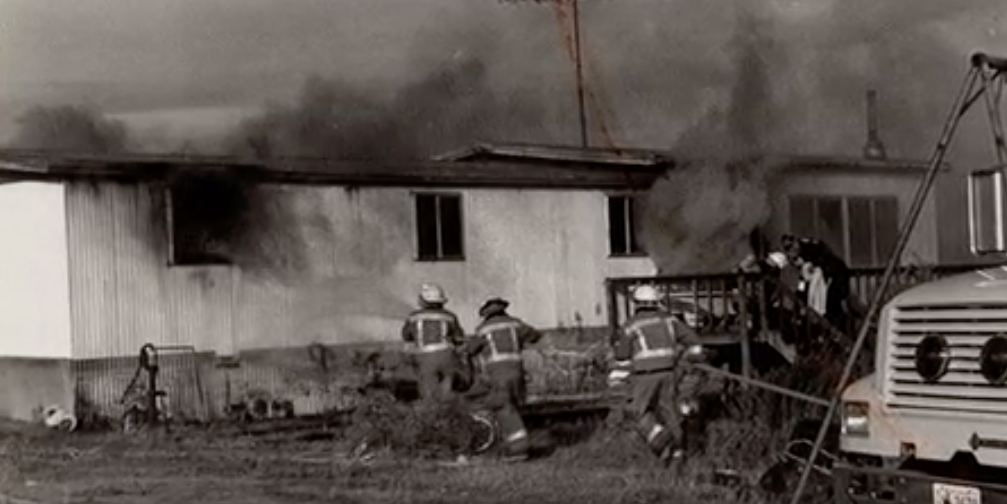 Article continues below advertisement
After shooting him too, Wiley attempted to start a fire in the living room. An aerosol can was the accelerant that aided his mission to burn the house down, and it was at this point that he drove more than a mile away to telephone firefighters from a friend's house.
James Wiley escaped from prison five years after his first crime.
Residents of Thermopolis was stunned by the crime that occurred in their quiet community. Some neighbors claimed that he was a happy kid, "always nice, had a cute smile," while others — especially his stepmom Becky's sister — have always thought he was "a bully."
Article continues below advertisement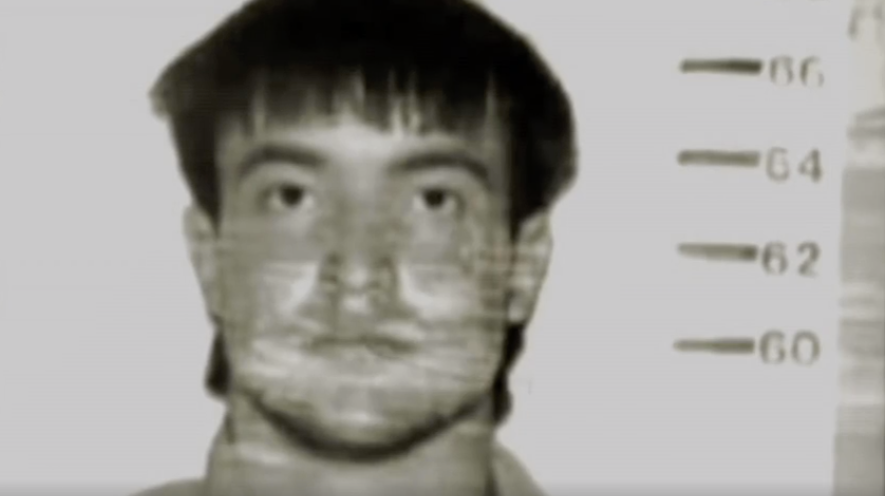 "She said, 'If I just keep showing him love, he'll come around....'" Becky said of her sister's demeanor toward Wiley. "He came around all right — with a gun." Judge William Taylor agreed with Becky's sister and chose to try the youth — who originally pleaded innocent by reason of mental defect of disease — as an adult.
Article continues below advertisement
Wiley changed his plea to guilty on three counts of first-degree murder, one count of second-degree murder and arson. Judge Taylor sentenced Wiley to three life sentences and one 20-year-to-life sentence, to run concurrently — plus 18 to 20 years for arson.
But that's far from where Wiley's story ends. Years after the murders and arson, in 1995, James Michael Wiley, then 20, was arrested after managing to escape from the Wyoming State Penitentiary for over 72 hours and making his way all the way to a restaurant in Summit County, Utah. The escape led the already eternally-sentenced man to face new charges: this time, of escape and auto theft.
Article continues below advertisement
Where is James Michael Wiley now? Is he still behind bars?
The Supreme Court ruling we mentioned above has found that juveniles sentenced to life in prison should have the opportunity for parole after serving 25 years. Wiley, who has been behind bars since 1991 is well past that point and is now seeking parole.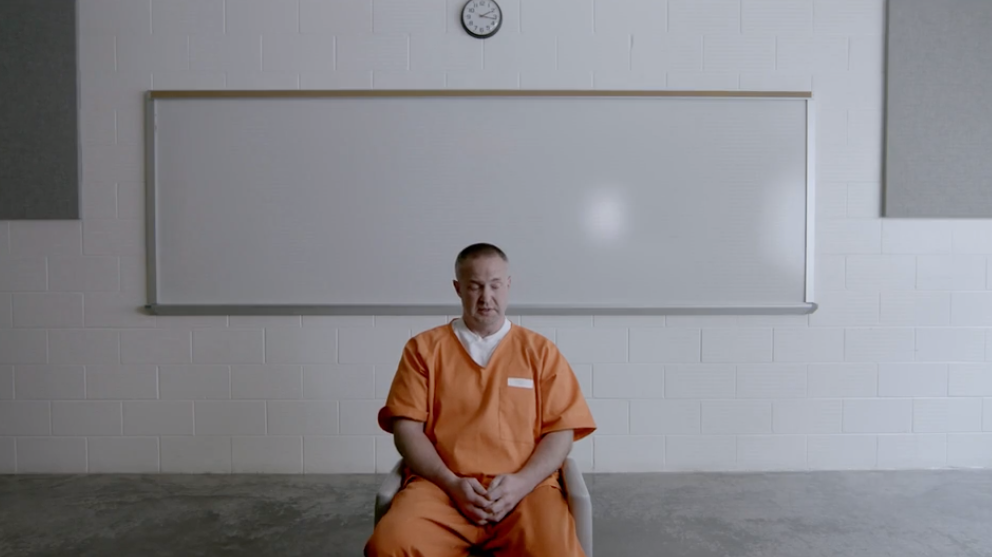 Article continues below advertisement
At the request of Hot Springs County Attorney Jill Logan, county commissioners have appointed a special prosecutor to head the case — and that special prosecutor is a Thermopolis native himself. Both Logan and the prosecutor believe Wiley's appeal for parole should be dismissed entirely.
And that doesn't bode too well for James Michael Wiley, now 44, whose parole hearing is set to be held in Hot Springs County in a few weeks, on June 26.
Get an inside look at James' case on Kids Behind Bars: Life or Parole, which airs Tuesday, June 11 at 10 p.m. on A&E.